AKASAKA HIGHLIGHTS
Taking tradition to the next level
The Capitol Hotel Tokyu brings century-old tradition to life
The Capitol Hotel Tokyu is situated in an area which used to be a samurai residence and geisha district. It's known for striking the perfect balance between tradition and modernity, offering a wide arrange of cultural experience programs for its guests, such as attending a geisha performance at a traditional Japanese restaurant and learning how to pray properly at Hie Shrine, a neighboring shrine with 500 years of history. Don't miss out on this chance to get close to traditional Japanese culture!
The Capitol Hotel Tokyu
Access: Kokkai-gijidomae Station (Tokyo Metro Chiyoda Line) Exit 6 or Tameike-sanno Station (Tokyo Metro Namboku Line) Exit 6
Address: Nagatacho 2-10-3,Chiyoda-ku
URL: [geisha performance] www.tokyuhotelsjapan.com/global/capitol-h/information/37629/index.html
[Hie Shrine worship] www.tokyuhotelsjapan.com/global/capitol-h/information/40142/index.html
Renovated ryotei connects the past with the present
Kaisu is a hub for international exchanges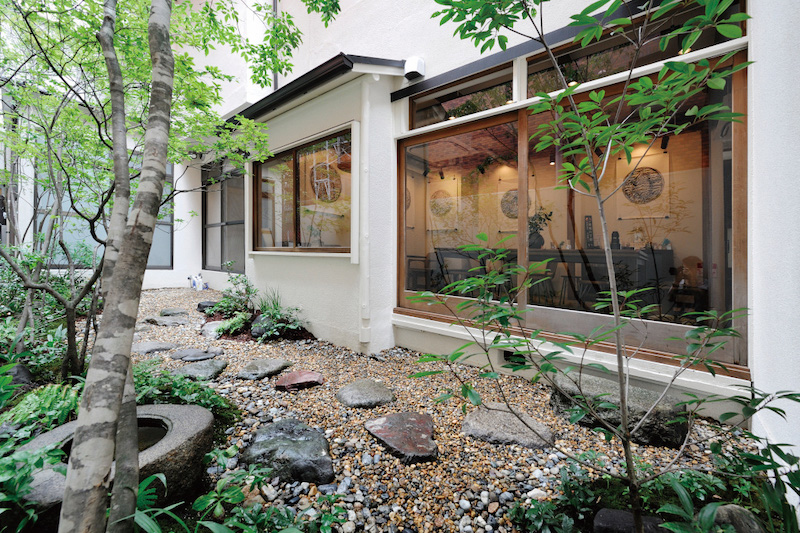 Akasaka's hanamachi (geisha district) used to be the place where politicians and business leaders from all over the world would gather for important discussions during the economic boom in Japan. Although hanamachi disappeared along with the bubble economy, Akasaka remains the hub for international exchanges to this day. Originally a traditional Japanese restaurant frequented by VIPs, the Shimasaki Restaurant was converted into a multifunctional space that brings together a hostel, a café and a bar. Kaisu Hostel extends a warm welcome to guests of all nationalities, carrying on the heritage of Akasaka's glorious past.
Kaisu Hostel
Hours: 10am-11pm (coffee takeout starts from 8am)
Access: 4-min walk from Akasaka Station Station (Tokyo Metro Chiyoda Line)
Address: Akasaka 6-13-5, Minato-ku
URL: http://kaisu.jp/bar/
Exquisite hospitality throughout the ages
Toraya's refurbished flagship store and its exhibition gallery
Toraya is a Kyoto-born confectionery shop with hundreds of years of history, proudly supplying traditional sweets to the imperial family since the 16th century. Toraya moved to Tokyo in 1869, when the capital was transferred from Kyoto to Tokyo. Since its grand opening in 1879, the Akasaka shop has been witnessing the rise and fall of the area. After undergoing a large-scale renovation in 2018, the shop is now ready to make some more histories. The basement level is a gallery showcasing the culture of Japanese sweets while the third floor features a viewing area where you can see confectioners at work. We suggest that you order some Japanese confections at Toraya Pavilion to get a taste of history
Toraya Akasaka Shop
Hours: 8:30am-7pm (weekdays), 9:30am-6pm (weekends and holidays)
[Toraya Pavilion] 11am-6:30pm (weekdays), 11am-5:30pm (weekends and holidays)10am-17:30pm (hours subject to change according to events)
Access: 7-min walk from Akasaka-mitsuke Station (Tokyo Metro Marunouchi Line or Ginza Line) Exit A
Address: Akasaka 4-9-22, Minato-ku
URL: global.toraya-group.co.jp/pages/akasaka-shop
Japanese Western-style restaurant
Akasaka Tsutsui and its endless culinary delights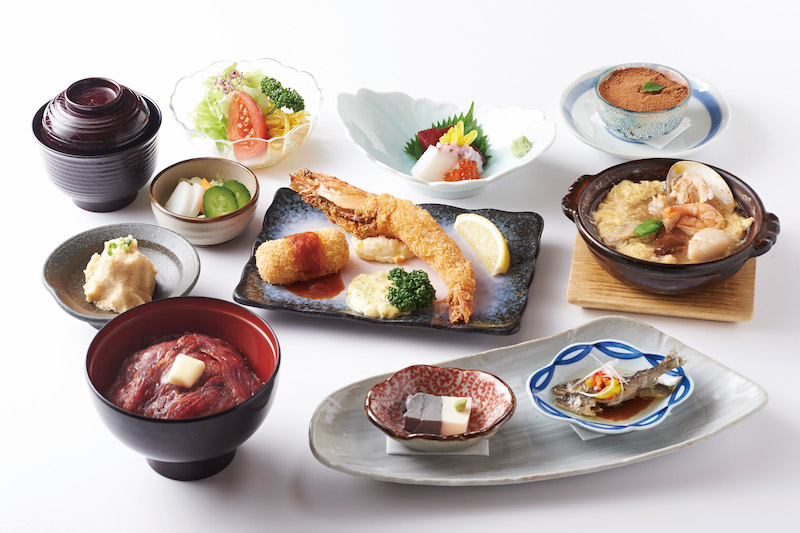 In 1950, Koso Tsutsui, the founder of Akasaka Tsutsui, opened a restaurant in Kayabacho's Shinkawa. Five years later, he moved the restaurant to Akasaka, a prosperous area with high levels of economic activity at the time. Tsutsui was a man of many innovative ideas; he replaced forks with chopsticks and substituted wine with soy sauce in order to make Western dining more appealing to Japanese people. Their grilled Japanese black wagyu loin beef bowl is a dish that's famous among foodies. Topped with a unique sauce made using dark soy sauce, Japanese sweet rice wine mirin and sugar and served with butter and black pepper, this culinary invention is a gem you don't want to miss.
Hours: weekdays: 11:30am-3pm (lunch) 5pm-10pm (dinner),weekends and holidays: 12am-3:30pm (lunch) 4:30-10pm (dinner)
Access: 6-min walk from Akasaka Station (Tokyo Metro Chiyoda Line) Exit 5b
Address: Akasaka 2-22-24 Izumi Akasaka Building B1/1F, Minato-ku
URL: www.akasakatsutsui.com/english.html
A new bar experience in Tokyo
Bar Wagokoro Akasaka brings you the best of eastern and western elements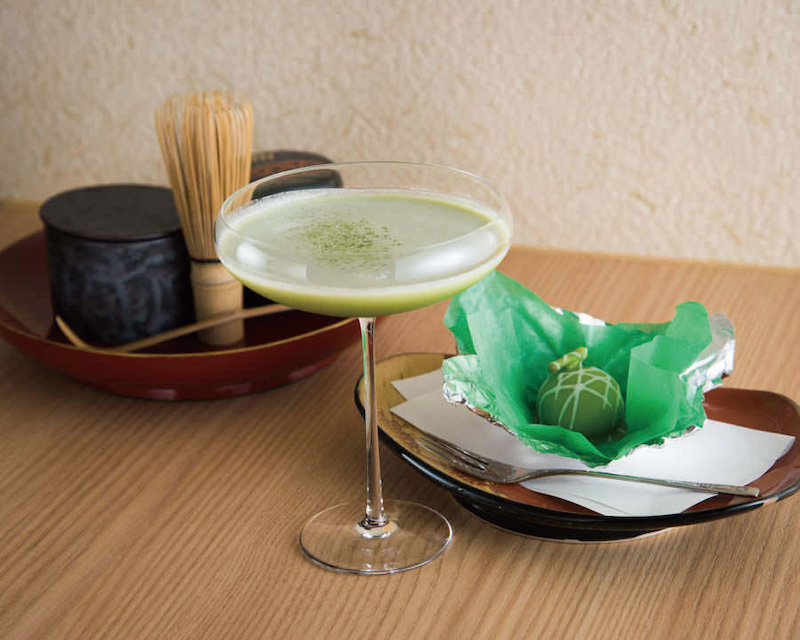 Nicely tucked away in Akasaka's bustling commercial area, Bar Wagokoro Akasaka is a bar with fine touches of Japanese flair. The white bar counter and traditional kiriko glassware reflect the owner's exquisite taste and astonishing detail. Apart from enjoying a collection of Japanese whisky and a matcha-based cocktail, you can also taste chocolates which include miso, konbu and other Japanese condiments. This bar exhibits the perfect harmony between eastern and western cultures and echoes Akasaka's exotic legacy and charm.
Bar Wagokoro Akasaka
Hours: 6pm-1am
Access: 1-min walk from Akasaka-mitsuke Station (Tokyo Metro Marunouchi Line or Ginza Line) Exit 10
Address: Akasaka 3-9-4 Sakatani Building 3F, Minato-ku
URL: barwagokoro.favy.jp (Japanese)