Whether you are a full-time healthy eater, gluten intolerant, or just looking for a quick way to cleanse yourself after eating that mouth-watering spicy ramen or sinfully good burger, this tiny cafe and juice bar tucked away in a backstreet in Shibuya should be your next destination!
WAttention staff tried their house salad, priced at 1,000 yen. The volume is overflowing and judging by the colorful array of vegetables, this bowl is jam-packed with much-needed vitamins and minerals.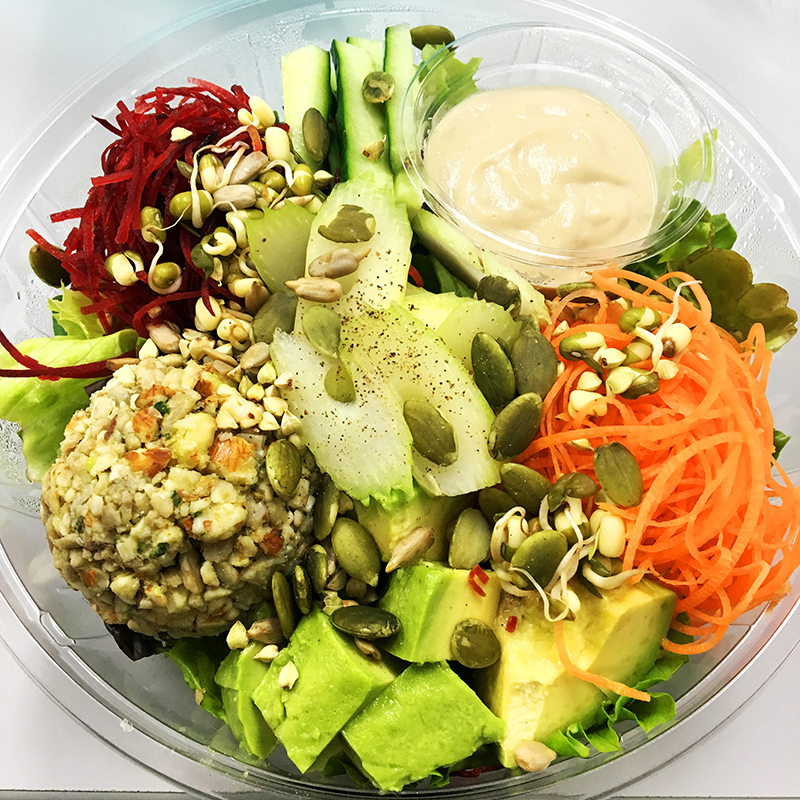 And since we love sweets (proven by this, this, and this article), we also tried their gluten-free muffin made from almonds, raisins, coconuts, chia seeds and oranges and we were not disappointed! Apparently they change the flavor of the muffins every few days or so since we previously had one with walnuts and bananas.
They are also well known for their cleansing cold-pressed juices and smoothies, even providing cleansing courses where you can buy a set of bottled juice to drink in 1-5 days.
Sky High Aoyama
Hours: 10am – 7pm(12am – 5pm on Sundays)
Address: Aoyama TN Building 2-3-4 Shibuya, Shibuya Ward, Tokyo
URL: http://skyhigh-tokyo.jp/