Visitors to Tokyo in the past few years often find it hard to navigate Shibuya Station because it has been undergoing massive urban renovation. In fact, tourists were not the only ones who felt disturbed by the continuous relocation of aboveground and underground passages connecting the station with its surroundings. Office workers in the area also complained about the inconvenience. However, the opening of SHIBUYA SCRAMBLE SQUARE East on November 1, 2019, assures that the town's transformation is on schedule to deliver the vision of a more vibrant downtown. The newly opened observation deck SHIBUYA SKY is a shining example. Resting on the rooftop of SHIBUYA SCRAMBLE SQUARE East, it's already one of Tokyo's premier landmarks adding to the exciting cityscape.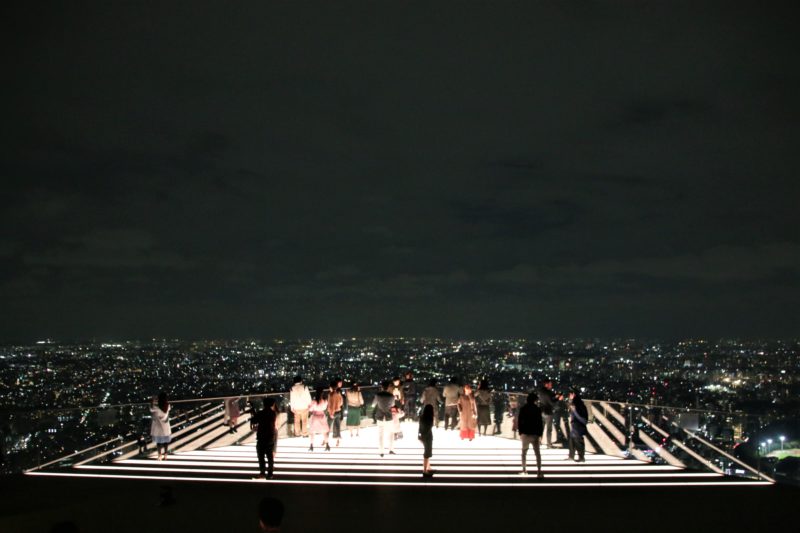 SHIBUYA SCRAMBLE SQUARE, operated by Shibuya Scramble Square Corporation, is the largest shopping complex in the vicinity of Shibuya Station. It is also a joint venture of Tokyu Corporation, East Japan Railway Corporation and Tokyo Metro Corporation. The collaboration is part of a huge redevelopment project that is expected to reshape Shibuya in the near future. This iconic shopping architecture currently consists of the east tower, which opened in November 1, 2019, and the central and west towers. Both moving fast to meet their opening date in 2027.
The Urban Core is one of SHIBUYA SCRAMBLE SQUARE East's biggest features. The new vertical passage, spanning from B2 to the 3rd floor, seamlessly connects SHIBUYA SCRAMBLE SQUARE East with the station. This smooths pedestrian traffic and eliminates the inconvenience of getting lost. Frequent station users will benefit most from this innovative design!
Panoramic cityscape from SHIBUYA SKY
SHIBUYA SCRAMBLE SQUARE East is a 229-meter high mixed-use skyscraper featuring a spectacular observation deck called SHIBUYA SKY. As its name implies, the facility stretches from the 45th floor all the way to the roof, cutting into the sky. 
Boasting itself as the largest outdoor observation space in Japan, SHIBUYA SKY occupies an area of 2,500 square meters. Although the ticket counter on the 14th floor of the building sells tickets, you can also purchase them online in advance. As tickets may sell out during the day, we suggest that you make a reservation online. It is also slightly cheaper than purchasing over-the-counter tickets. 
After passing the ticket gate, guides will welcome visitors to the SKY GATE, an elevator ride that takes one all the way up to the 46th floor. There, people can explore the outdoor observation area called SKY STAGE and the indoor observation corridor named SKY GALLERY.
SKY STAGE offers a 360-degree unobstructed view of Tokyo. Looking down reveals a view of one of the world's busiest and most famous pedestrian crossings. A fabulous spectacle of Tokyo Tower, TOKYO SKYTREE, the New National Stadium, and other landmarks unfolds like a picturesque postcard before you. Mt. Fuji appears on the horizon, if the weather allows.
A stunning Tokyo night view and exciting nightlife
The view is astounding at night, as the metropolis is lit-up in various colors. An illumination show made up of 18 searchlights makes the building even more dynamic and appealing. There are also comfortable hammocks for those who want to relax and enjoy the spacious outdoor terrace. However, the rules about what you can bring to the top are quite strict. For example, hand luggage (bags and rucksacks), photography equipment (tripods and selfie sticks) and accessories easily blown away by strong winds (hats and scarfs) must be stored in designated lockers. We suggest that you read the precaution page on SHIBUYA SKY's official website before visiting. In addition, please follow the instructions while you can enjoy an unrivaled panoramic view of Tokyo.
For those interested, large screens in the SKY GALLERY play movies of Shibuya's past and present. On the same floor is a music bar, "Paradise Lounge". Here you can have a few snacks and drinks while taking in Tokyo's cityscape. By the way, why not get a Shibuya limited edition souvenir at SHIBUYA SKY SOUVENIR SHOP?
What to do at SHIBUYA SCRAMBLE SQUARE East
The B2 to 14th floor is occupied by 213 restaurants and shops, seven of which made their debut in Japan. They are Taiwanese cuisine restaurant SanHoYan (B2), Thierry Marx La Boulangerie (B2), Peace Café Hawaii (B2), pastry shop MORI YOSHIDA PARIS (1F WORLD BOUTIQUE ZONE), bag shop VeeCollective/NEUVILLE (5F), shoe store ZYX (5F) and Spanish restaurant José Luis (13F). José Luis is an old establishment that has been operating in Madrid for over 60 years.
Fans of Japanese culture and goods must not miss the 14th floor, which treats them with wonderful souvenirs. Some great gift ideas include the Goshuin stamp book and Reiwa incense collection from Japanese incense shop Kyukyodo. For more Japanese goods, there are also handmade chopsticks and cute chopstick holders from chopstick specialty shop Hyozaemon. Meanwhile, a wide collection of Japan's GOOD DESIGN Award-winning items populate the shelves in GOOD DESIGN STORE TOKYO by NOHARA. Traditional handicrafts with a contemporary twist tempt buyers with their style and craftsmanship. MARK'STYLE TOKYO is another stylish boutique shop. This unique store sells avant-garde products, traditional crafts, household goodies and more.
Nakagawa Masashichi Shoten opened its largest flagship store in Japan on the 11th floor of SHIBUYA SCRAMBLE SQUARE East. The new facility showcases as many as 4,000 traditional products and food ingredients from all across Japan. Add a touch of local glamour to your life with goods that reflect local distinctiveness and traditional heritage. Here are some of the limited edition goods you can buy. 
Shibuya crossing motif kayaorifukin

Cloth made in Nara originally used as mosquito netting

Hachiko dog goods made out of paper mache art in Ishigawa Prefecture.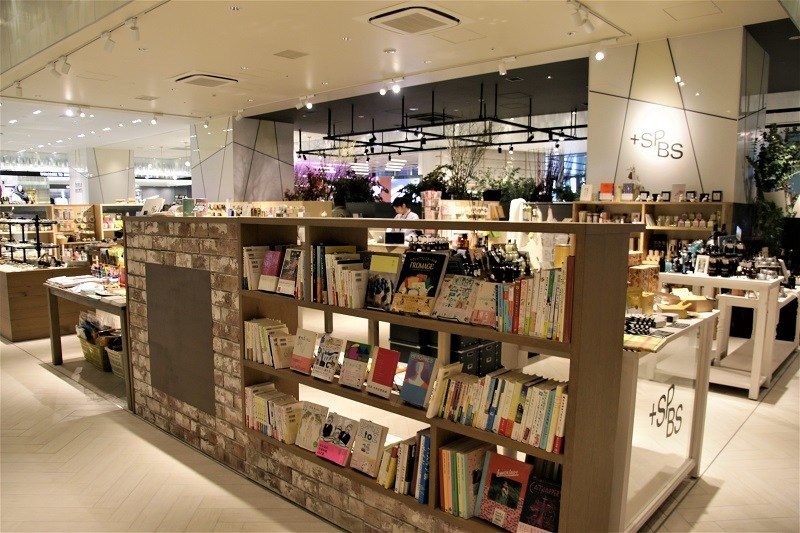 ◆
+SPBS
@
2
nd
floor
SPBS, short for Shibuya Publishing and Booksellers, has a store in Okushibuya focused on selling books and trendy items. It is also the brain behind CHOUCHOU Shibuya Hikarie ShinQs, a women's clothing boutique. Its third business +SPBS is a store featuring miscellaneous goods and books in SHIBUYA SCRAMBLE SQUARE East. Drop in and be surprised by a line of creative household goods.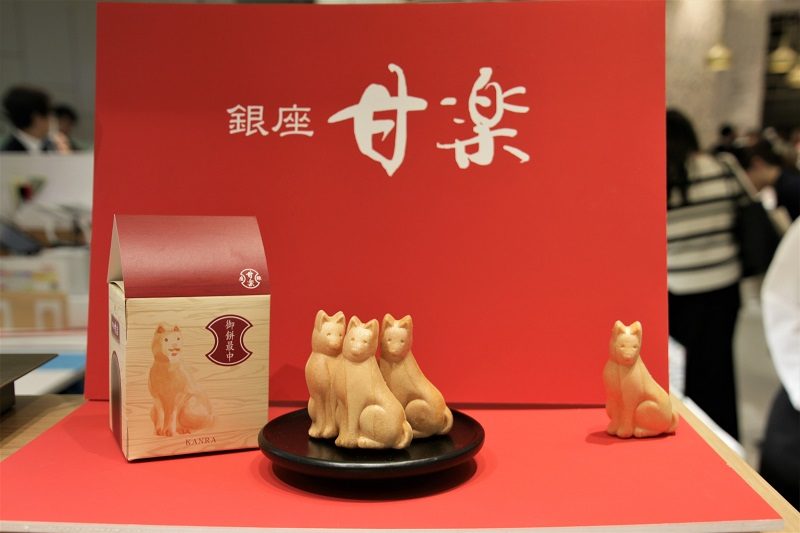 ◆

Ginza Kanra@1

st

floor ecute EDITION
Mame daifuku, a traditional sweet consist of soybeans mixed into mochi and/or azuki bean filling, is the shop's most recommended item. While here, you should also try the Hachikodog-shaped omochi monaka, a Japanese delicacy made of azuki bean jam sandwiched between crispy wafers made from sticky rice.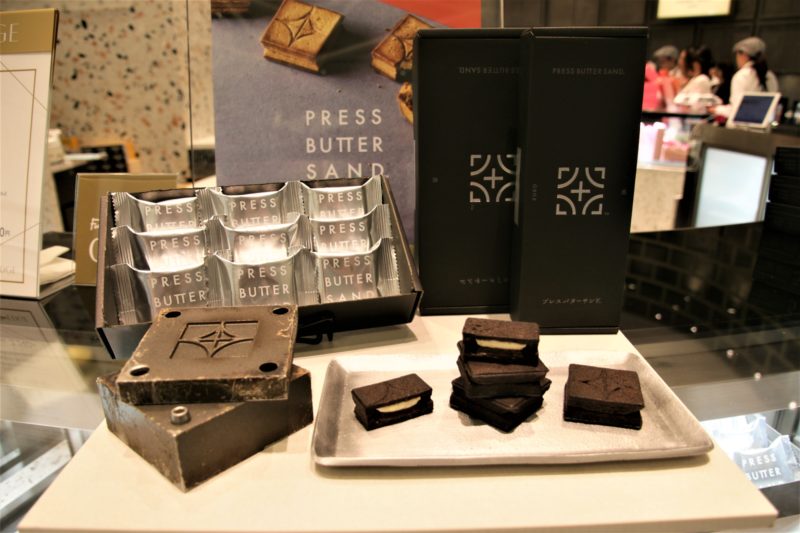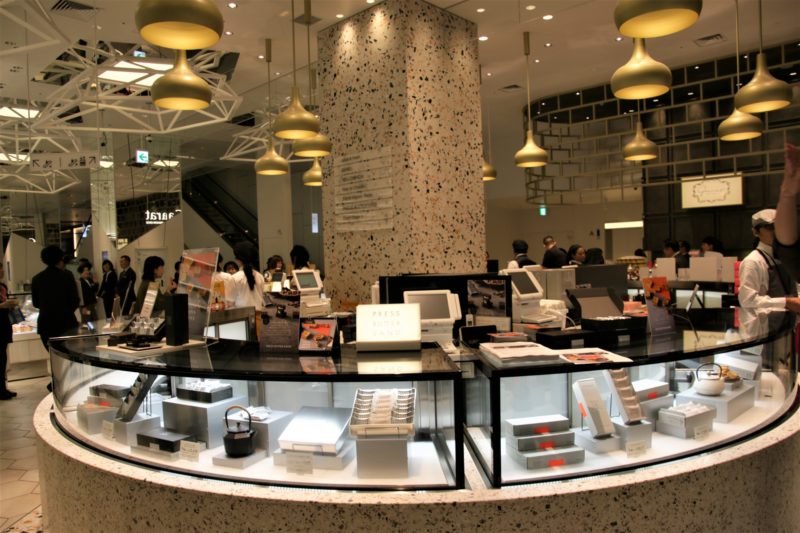 ◆

PRESS BUTTER SAND@1

st floor Carat

 

Tokyu Foodshow Edge
This much beloved butter sandwich cookie shop is now selling limited edition cocoa flavor in its store in SHIBUYA SCRAMBLE SQUARE East. These cocoa cookies with rich butter cream and chocolate rum caramel fillings have layers of flavors and plenty of texture. A delight for all cookie lovers indeed!
Information
SHIBUYA SCRAMBLE SQUARE East
Hours:【Shops】10am-9pm【Restaurants】11am-11pm (12th floor) and 11am-12pm (13th floor)
*Business hours may vary according to stores.
【SHIBUYA SKY】
Hours: 9am-11pm (last admission 10pm), opens year-round but may close temporarily for maintenance reasons
Same-day over-the-counter tickets: 2,000 JPY for adults over 18, 1,600 JPY for junior and senior high school students, 1,000 for elementary school students and 600 JPY for children between 3 and 5
Online tickets: 1,800 JPY for adults over 18, 1,400 JPY for junior and senior high school students, 900 for elementary school students and 500 JPY for children between 3 and 5
(*Free admission for children under 3 years of age)
Access: Shibuya stations on all the JR lines, Tokyu's Toyoko Line and Denentoshi Line, Tokyo Metro Ginza Line, Hanzomon Line and Fukutoshin Line, as well as Keio Inokashira Line.
Website: www.shibuya-scramble-square.com/