Japanese restaurant Ryugin – located in Roppongi – is one of Tokyo's 12 restaurants that boast 3 Michelin stars, and has received this honor for 4 years in a row! It is also one of the two only Japanese restaurants to be listed in "The Worlds 50 best restaurants", coming in the 29th spot! No wonder that Ryugin is one of Tokyo's most popular dining spots for those that can afford the luxury.
While classic Japanese restaurants traditionally have counter seats faced towards the kitchen, Ryugin only has normal table seats and a private room for 4 people. The somber interior is significantly different from most other Japanese restaurants, representing a modern sense of style.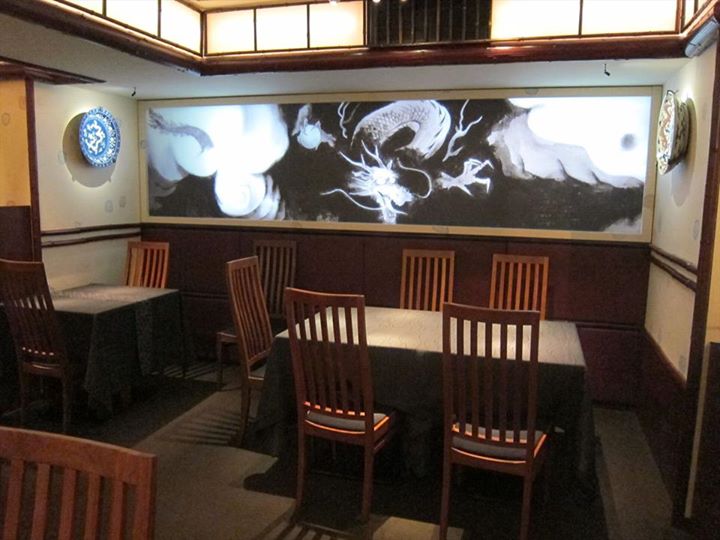 Ryugin's refined cuisine brought to you by chef Yamamoto, puts an emphasis on only using the freshest and best ingredients of the day without any use of food additives. While authentic seasonal ingredients gathered from the whole country form traditional kaiseki dishes, Ryugin's methods and techniques are groundbreaking at the same time, with philosophy behind dishes that go not only well with sake, but with quality wine carefully selected by chef Yamamoto as well.
Given the fact that the ingredients are different from day to day, Ryugin does not have a steady menu, but courses are available for 27,000 per person (exclusive of beverages).
Here follow some images to give you an idea on what you can expect out of a course at Ryugin.
Another interesting fact is, that while Ryugin is ranked as the 29th restaurant of the world internationally, at Japan's largest food community Tabelog, it is only ranked as the 74th best restaurant of Japan (34th in Tokyo). This really shows how many incredible restaurants Japan – the country with the most Michelin stars in the world – hosts, creating a true paradise for foodies!
Photo credit: Shen Mu Photography
Spot Information
Location: Roppongi 7-17-24 Minato
Access: 2-min walk from Roppongi Station Exit 2 (Hibiya Line, Oedo Line)
Price Range: 30,000
Hours: 18pm – 1am (last order: 10:30pm)
*Reservations are required!