As more and more runners hit the streets, the surroundings of the Imperial Palace have become a Mecca for runners; just like Central Park in NYC. Arguably the most popular running course in Tokyo, the parameters around the Imperial Palace is booming for several good reasons: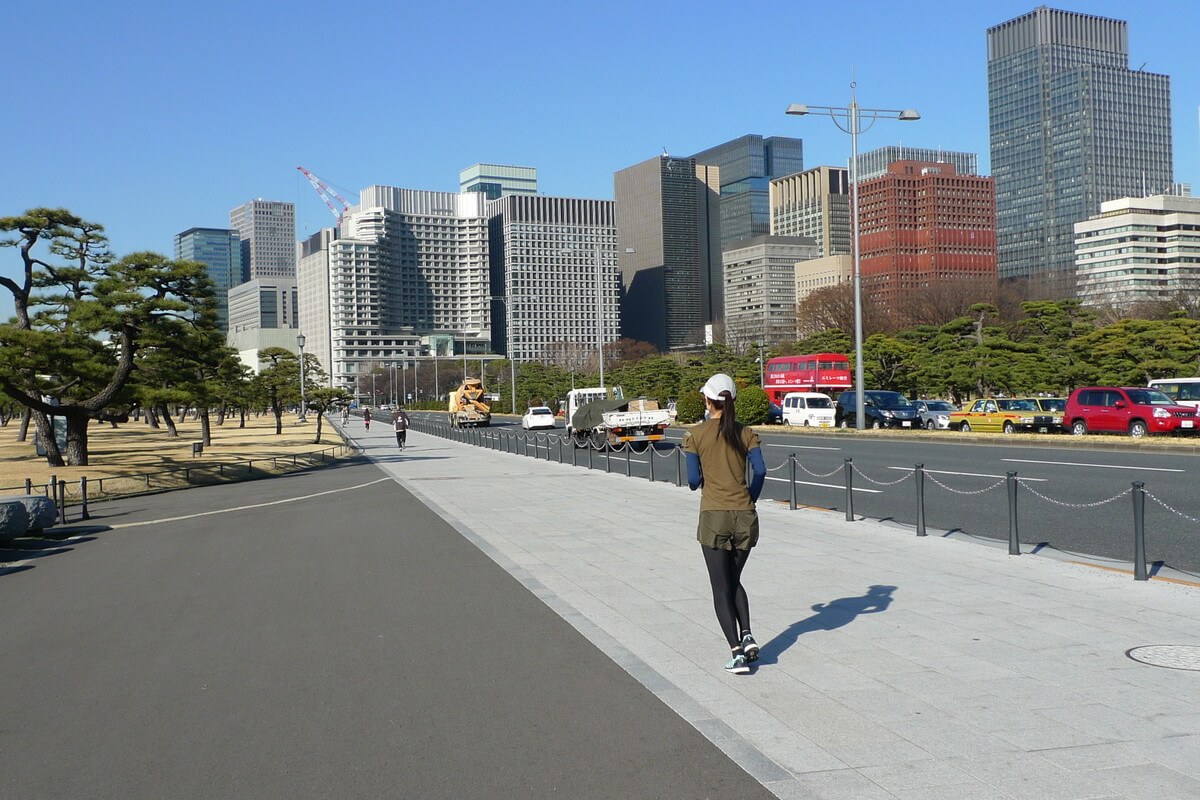 1. Easy access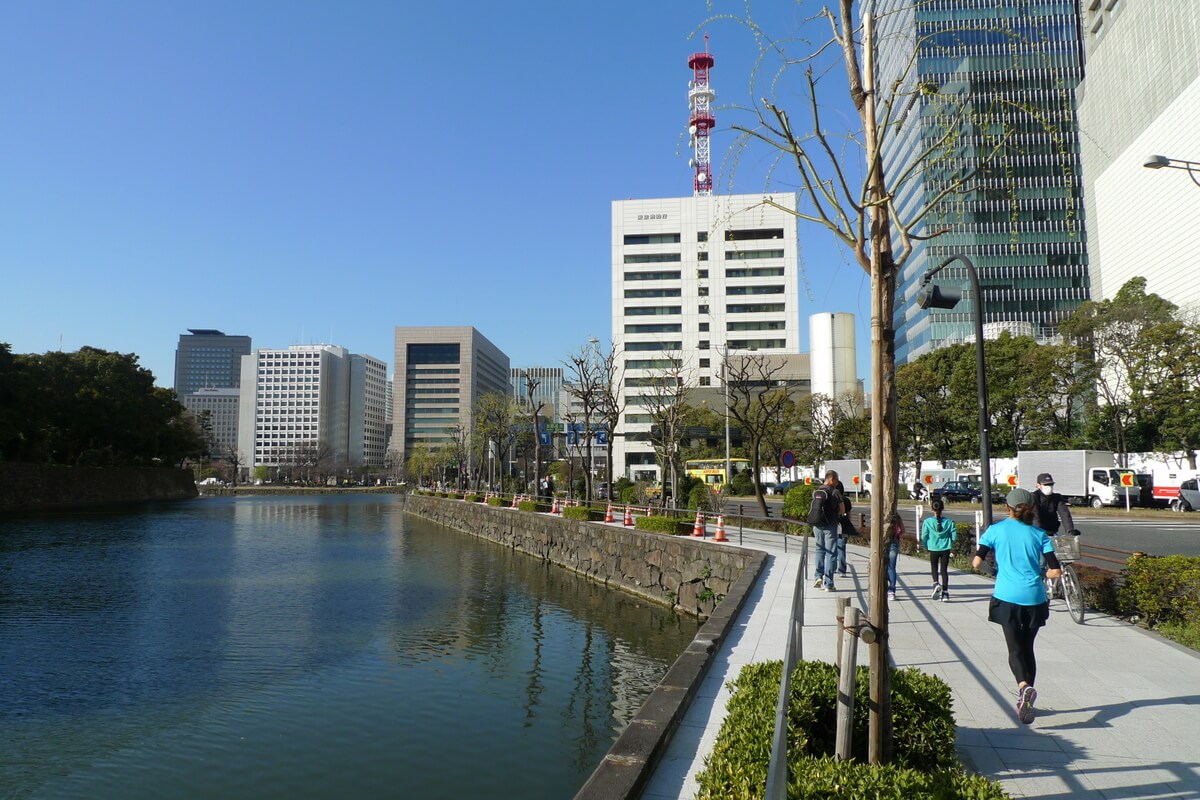 The course is right in the city center, and can be easily reached via seven subway stations on four different lines.
2. Convenient Facilities for an Imperial Palace Run
Along the course, there are no lack of toilets, water fountains, and vending machines. Catering for office workers who want to hit the road before or after work, runner's stations fitted with changing rooms and shower facilities have been built in recent years. You can even take a dip in one of the nearby public baths after a good run.
3. Stay Safe Running around the Imperial Palace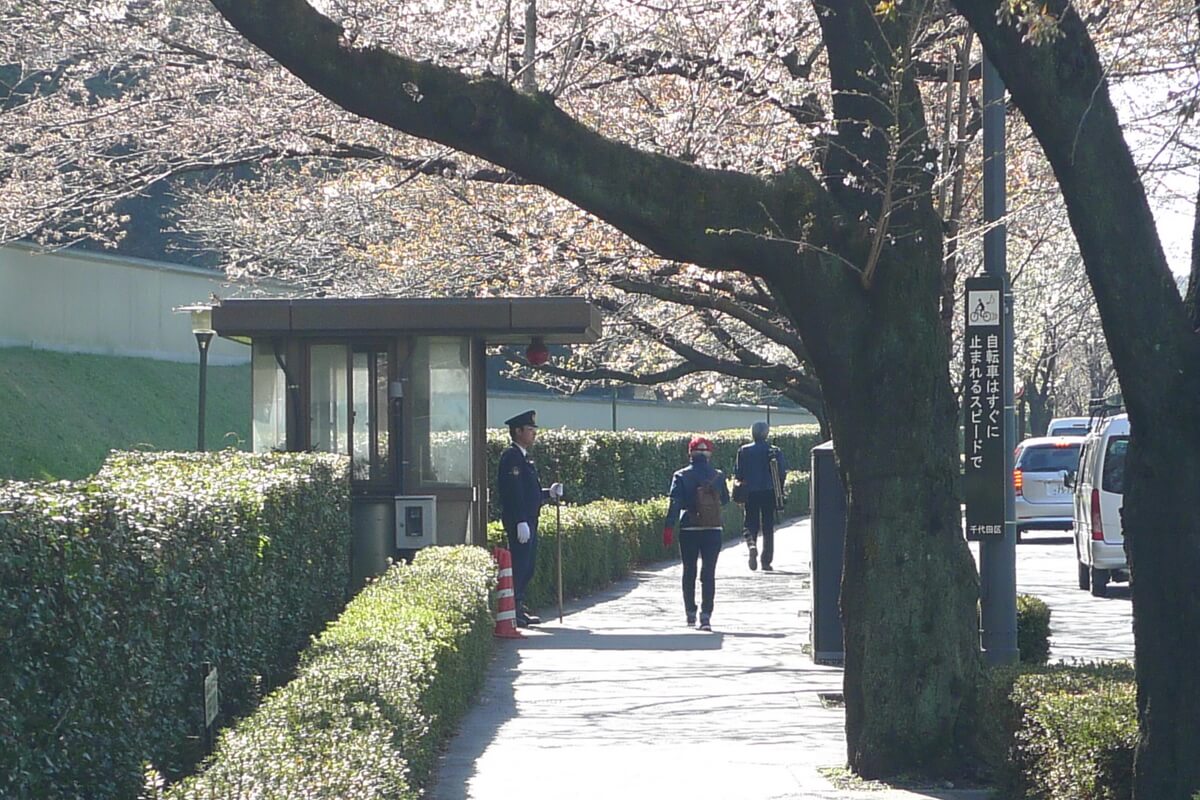 Needless to say, there are lots of police guarding the Palace, making it a safe place to run even at night.
4. Exciting City Views on the Imperial Palace Run
The course is traffic free and with good views. You will be greeted by spacious moats, stone walls, trees, and of course, modern buildings on the other side of the road. One lap of the course is around 5km, making it a perfect run for both beginners and experienced runners. As if to add a few more incentives, there are distance markers representing each prefecture in Japan, so you can honestly tell everyone you've run all the way from Niigata to Nagano.
5. Exciting City Views on the Imperial Palace Run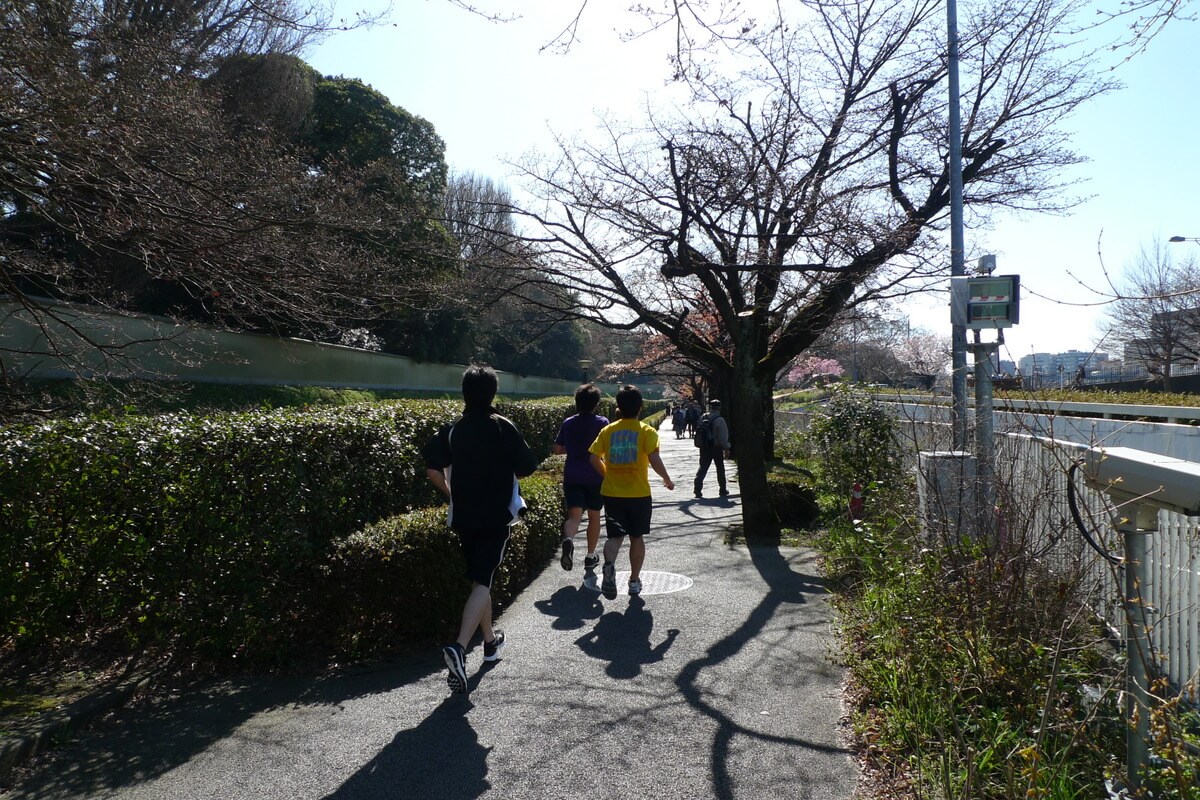 It is getting popular among office workers to have a drink together after a good run. The increase of well-designed and fashionable running ware also encouraged more female runners to put on their running shoes.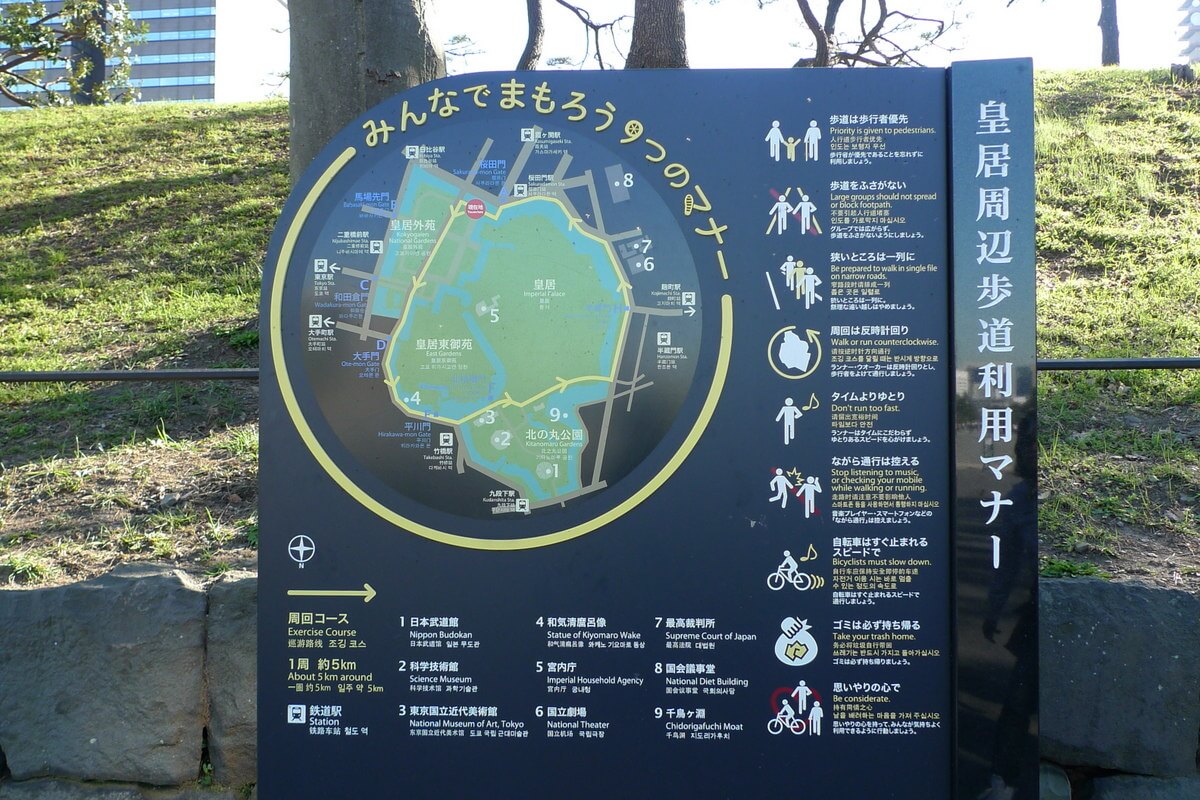 Because the running course is so popular, it can be crowded on weekends. As more and more runners join the running boom, runner's etiquette has become a concern recently. To respond to the concerns, the local tourism association has come up with 10 guidelines. If you become one of the Imperial Palace runners, just remember one thing: the route is not reserved only for runners.