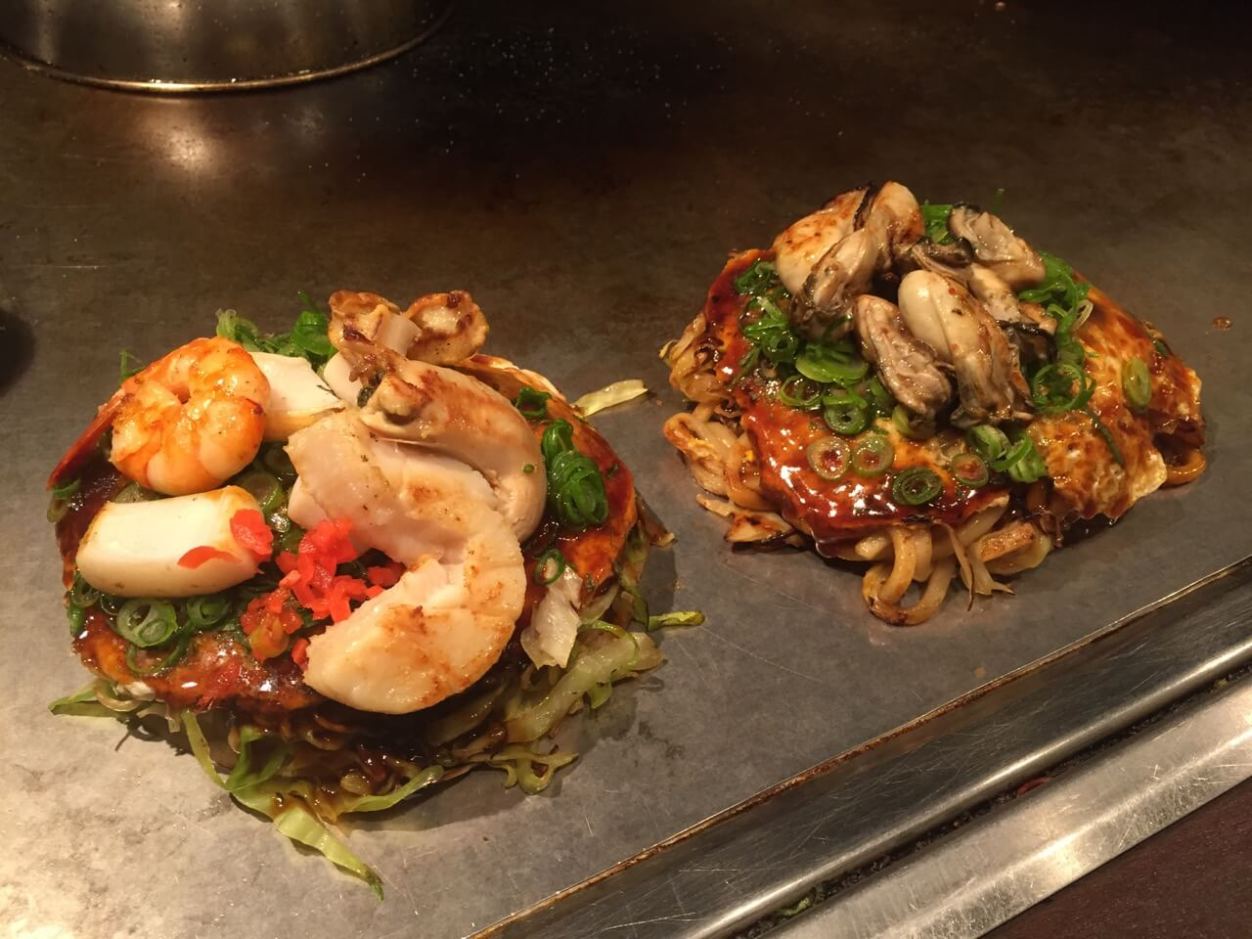 Street-style food in the town of street-style fashion
Though Shimokitazawa is known by many for its street-style fashion, hidden amongst its used-clothes stores and small theater halls is some authentic Hiroshima street-style food at okonomiyaki eatery Hiroki.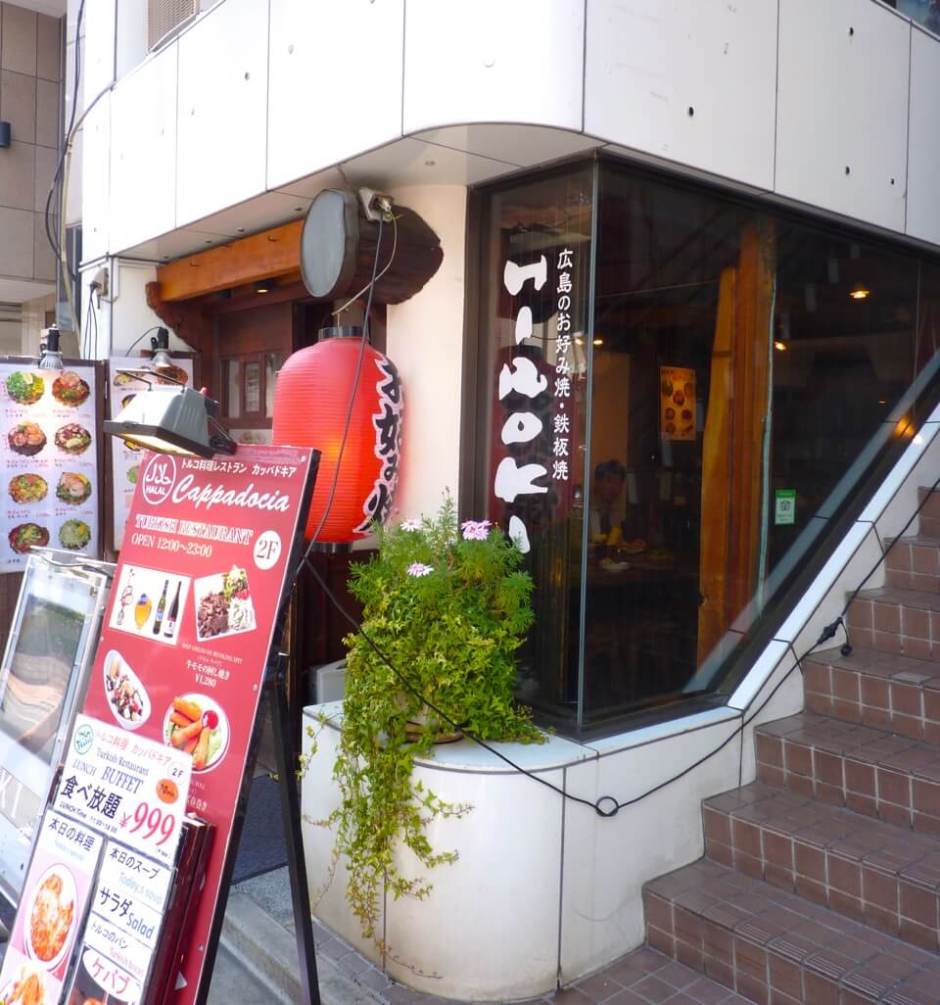 Just a 3-min walk from the station's south exit, this hole-in-the-wall can be easily overlooked, if not for the lines that form outside at peak lunch and dinner time. But don't let its humble storefront signage and narrow sliding wooden door entrance deceive you. This tiny restaurant has been serving up some of the best Hiroshima-style okonomiyaki in town for 30 years.
Unlike Osaka-style okonomiyaki (literally, "the things you like, grilled"), Hiroshima-style okonomiyaki is made by layering the ingredients, rather than mixing them, plus there is a base of noodles. Starting with a much thinner crepe-like pancake, the chef then grills a generous heaping of thinly sliced crisp cabbage, along with your choice of springy noodles (udon or yakisoba). After stacking up the ingredients over a fried egg, the sweet and savory okonomiyaki sauce is brushed lavishly over the top and sides, followed by fine chopped green onions and ginger sprinkled on top.
However, most impressive about Hiroki's okonomiyakis are what come next: their toppings. Most famous is their squid, shrimp, scallop and shiso okonomiyaki. Carefully selected and imported from the Hiroshima area, these plump and juicy shellfish are so huge that they could be a dish in of themselves. For a hearty and filling street-style meal, this dish won't disappoint in taste or quantity. Your only problem will be keeping these giant toppings from falling off!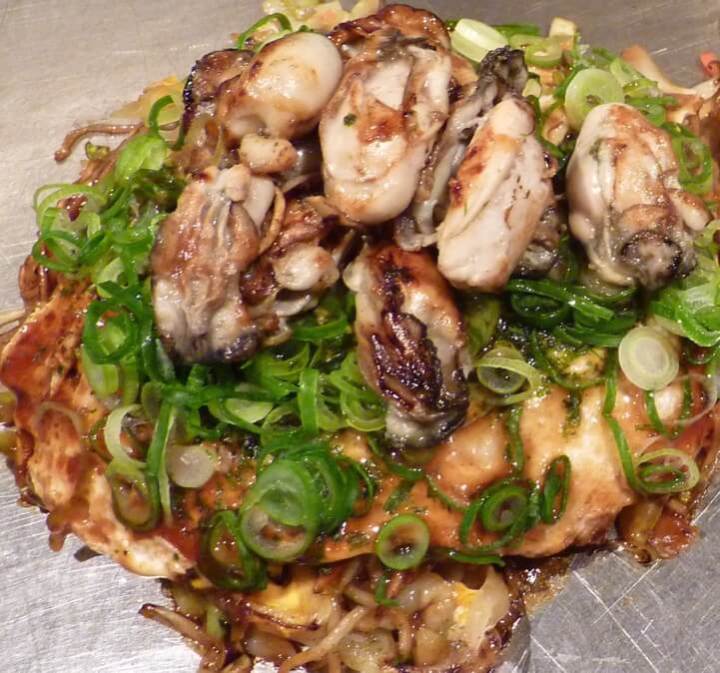 Also, between October and March, you won't want to miss the seasonal oyster okonomiyaki. Also imported fresh from Hiroshima, the nation's leading oyster provider with over 450 years of farming history, these rich and flavorful oysters are piled on liberally, combining two Hiroshima favorites in one dish.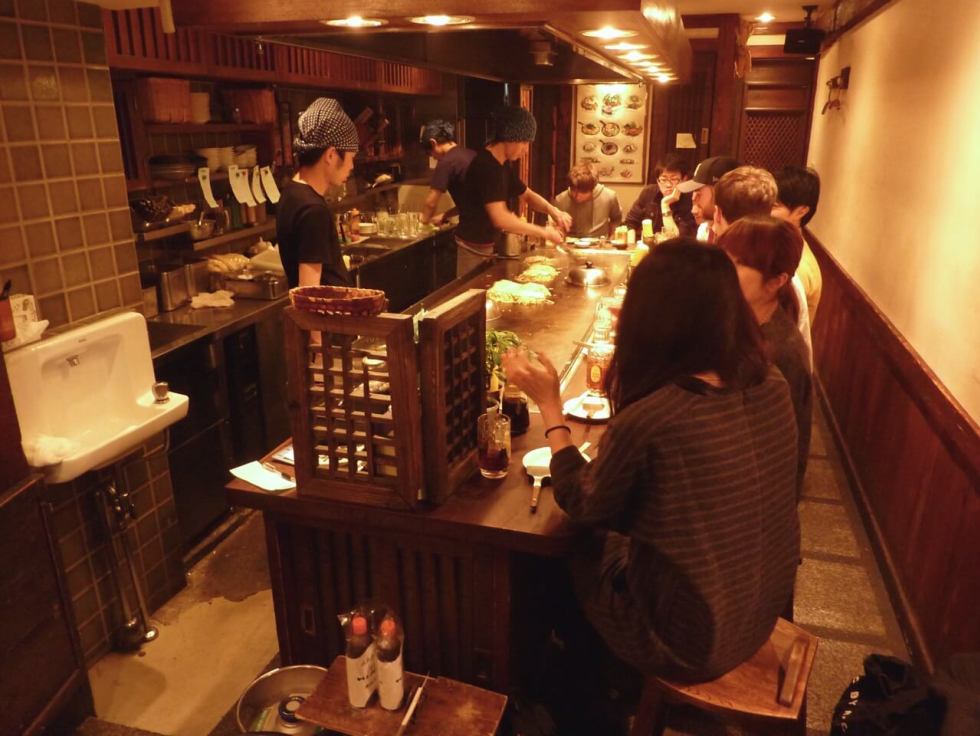 While limited table seating is also available, we recommend grabbing a seat at the counter to watch the chef grill your masterpiece before your very eyes. From the sound of sizzling yakisoba to the sight of the okonomiyaki sauce caramelizing on the hot teppan, you'll be in for a full sensory experience.
But with seating only for 16 in this slightly compact, yet cozy joint, be sure to arrive early, as fans of this street-style food will literally line the street to get a taste of Hiroshima soul food here.
Street-style satisfaction: ★★★★★
If you don't want to leave smelling like okonomiyaki: ★☆☆☆☆
HIROKI
Address: 2-14-14 Honey Shimokitazawa 1F, Kitazawa, Setagaya
Tel: 03-3412-3908
Hours: 12:00-22:00 (Last Order)