Hiraizumi, created as a Buddhist heaven on earth over 1,000 years ago, celebrates its third year as a World Heritage site this June. Its temples, gardens and buildings were recognized as a rare example of a cultural legacy that is deeply permeated with a universal longing for peace – but its roots lie in a land ravaged by war.
The UNESCO recognition also came at a poignant time for Iwate Prefecture, which was hard hit by the Tohoku earthquake in March 2011, where thousands of lives were lost. This is the first such UNESCO site in the Tohoku area and the 16th in Japan.
Hiraizumi was founded by the Oshu Fujiwara clan in a bid to fulfill their longing for permanent peace and the achievement of the ideal Buddhist territory.
The dramatic rise and fall of the city – once said to rival Kyoto – within a 100 years inspired the famous haiku master Matsuo Basho to compose several now classic haikus after he visited the remains of Hiraizumi town.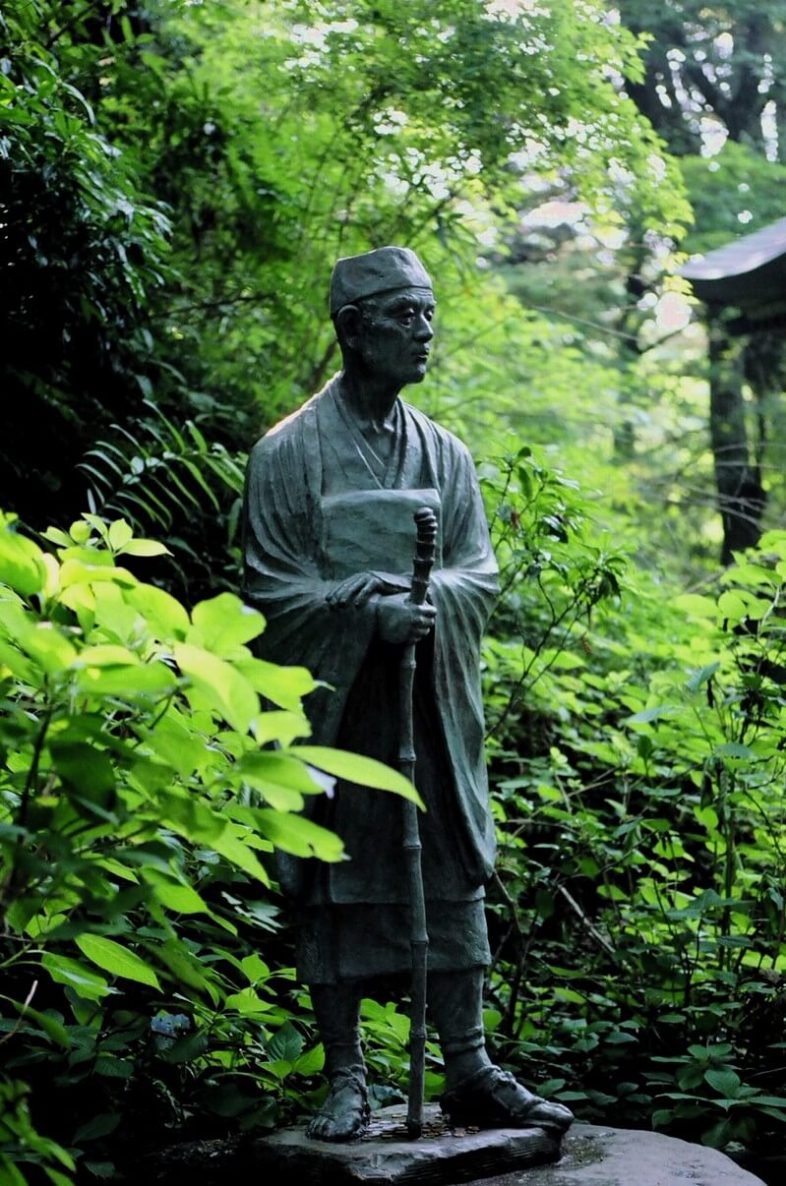 So, just what does this heaven on earth comprise of? It consist of five designated sites, the Konjiki-do (Golden Hall) within Chusonji Temple, Motsuji Temple, the remains of Kanjizaiō-in and Muryoko-in and Mt. Kinkeisan. Here, we will introduce Chusonji and Motsuji, and Mt. Kinkeisan.
Chusonji Temple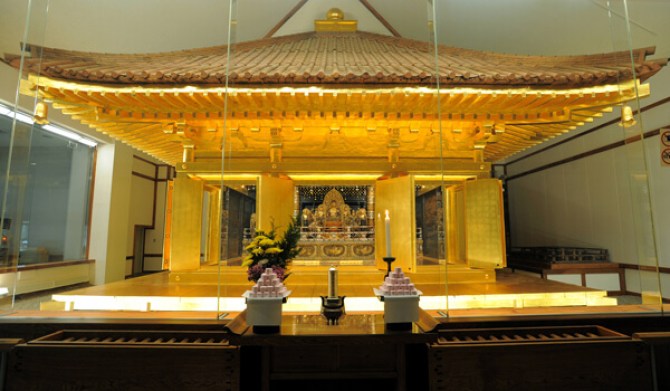 This is the cornerstone of the UNESCO designated sites. A climb up the Tsukimi-zaka Slope lined with 300- to 400-year-old cedar trees will bring you to the Konjiki-do (Golden Hall) portion of Chusonji Temple. This is the only temple remaining from the 12th century and was built by the founder of Hiraizumi, Fujiwara no Kiyohira to memorialize all living things that died in Tohoku during the power struggle from which he emerged victorious from.
The gold-gilded Konjiki-do within the temple was built as a mausoleum and contains the mummies of four generations of the founding Fujiwara clan.
Motsuji Temple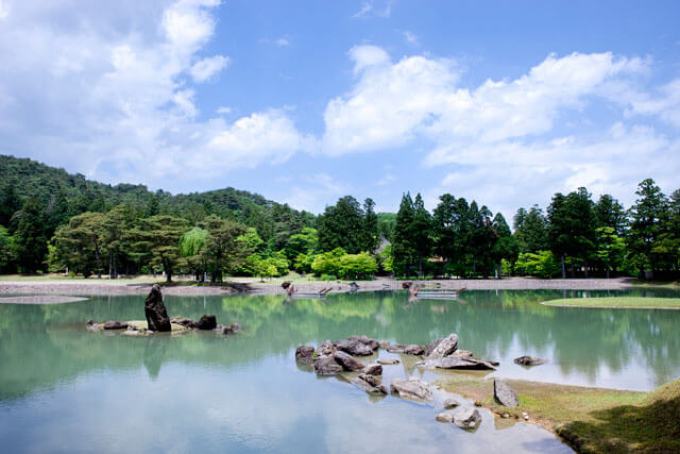 The main attraction here is the picture perfect and expansive Jodo garden which has stood for some 800 years. The Buddhist philosophy of Jodo states that it is "expansive without end and everything there is beautiful". The garden here was created to depict the scenery described in the sutra using the Heian era garden landscaping technique. The center piece here is the Oizumi ga Ike, a pond measuring 180m in the east-west direction.
Mt. Kinkeisan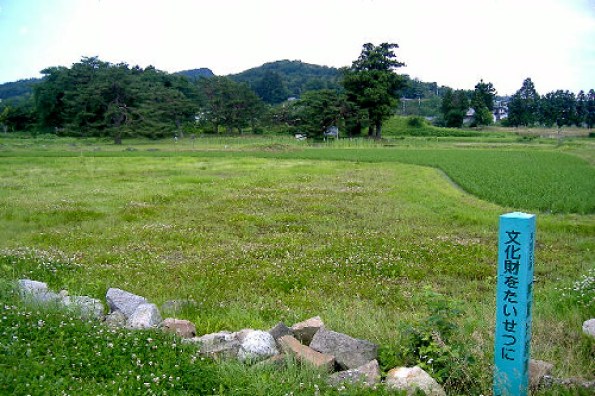 This 98.6m high mount located between Chosonji and Motsuji is said to have a golden chicken and rooster, after which it is named, buried at its peak as protectors of the city. When the famous haiku master Matsuo Basho visited Hiraizumi, he sadly remarked that only Mt. Kinkeisan retains its formed after the surrounding temples and buildings were razed to the ground.
Access: Take JR Tohoku Shinkansen from Tokyo Station to Ichinoseki Station (2 hr. 33 min.)