Kitakami Tenshochi (Kitakami, Iwate)
The Kitakami River is home to quite a few hundred-yearold Somei Yoshino sakura trees. A small hill called Jin-gaoka commands the view of a two kilometer lineup of sakura trees and is the best location for flower viewing. Established in the 1920s, Tenshochi Park was meant to be a place for locals to relax and enjoy life. A total of 150 species of sakura trees, including Somei Yoshino and Edohiganzakura, were planted in the park. Although the park is less than one hundred years old, it is loved by Japanese people for blooming sakura trees. Many come with their families every year for flower viewing and for the simple pleasure of being with their loved ones.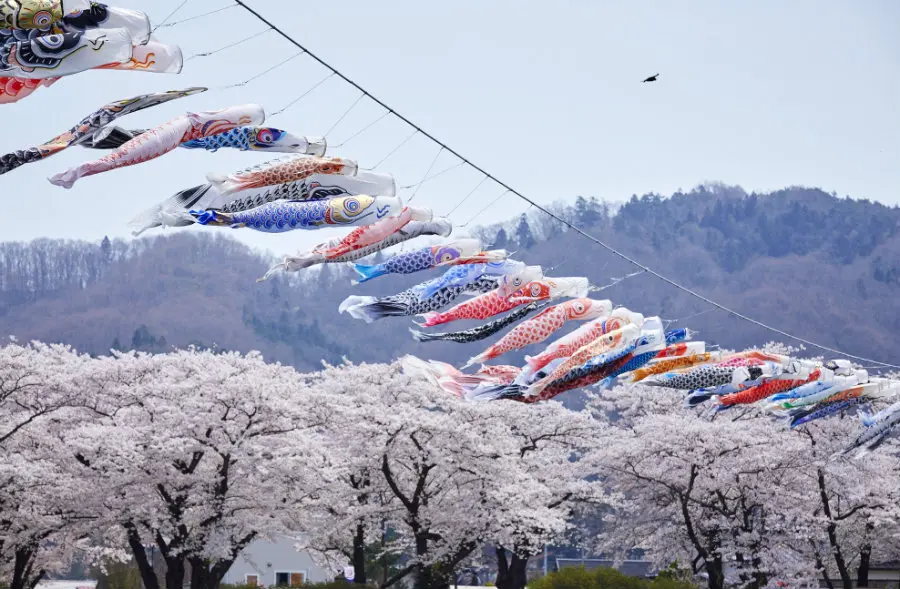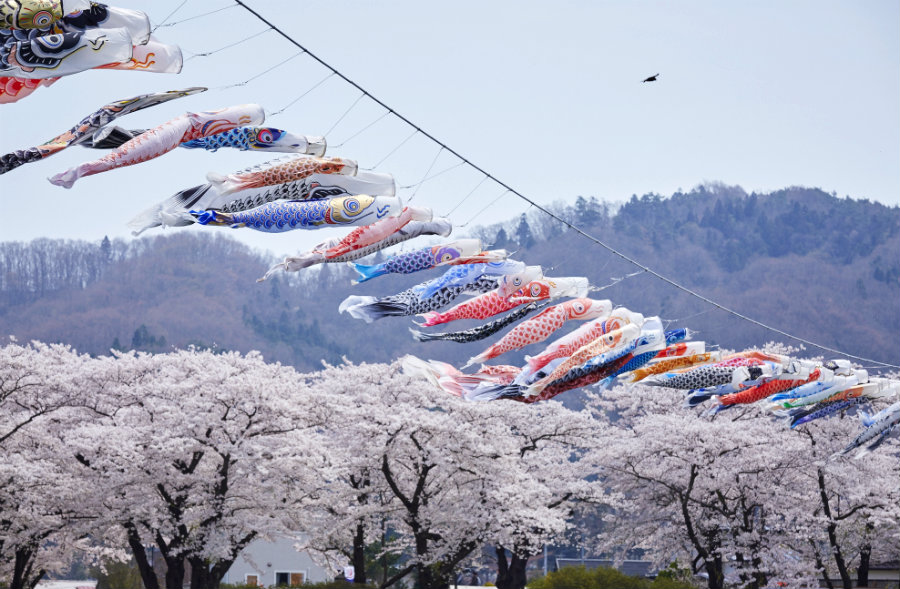 Besides walking under a tunnel of sakura trees, you can also cruise the river on a pleasure boat. Watch the carp-shaped steamers swim in the air as you listen to the boatman's introduction of the place. Another option is the horse-driven carriage that stroll through the romantic avenue of sakura trees. During the Kitakami Tenshochi Cherry Blossom Festival (mid April to early May), colorful carp-shaped streamers that pray for the health and future of children decorate the riverside, along with festive sakura blossoms.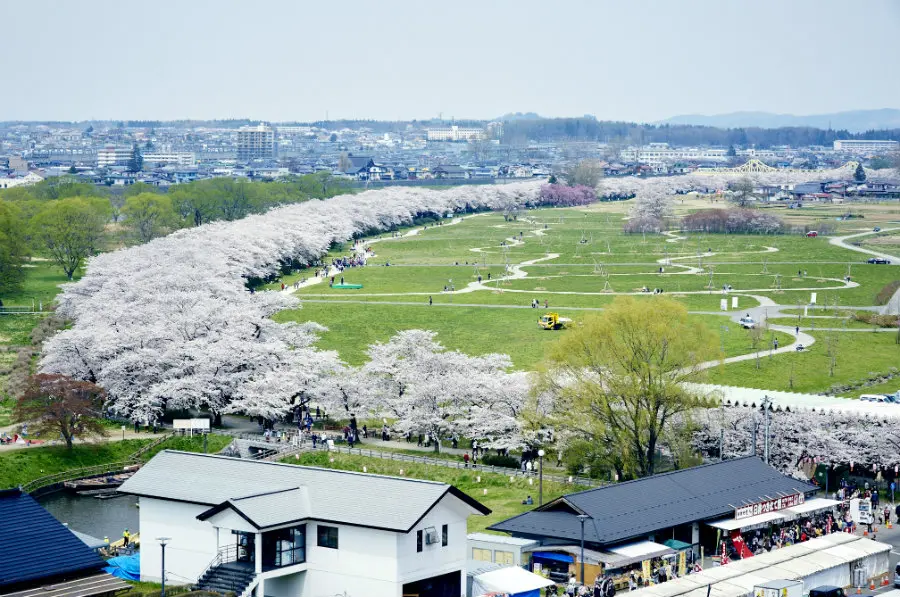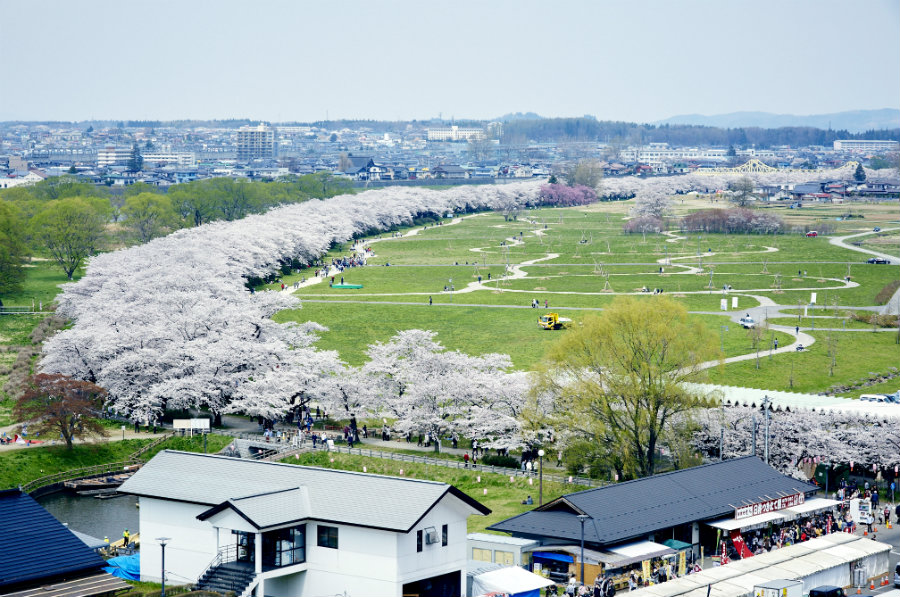 Access: 15-20minute walk from Kitakami Station (JR Tohoku Shinkansen)
Address: 10 Jiwari, Tachibana, Kitakami-shi, Iwate
website: http://sakura.kitakami-kanko.jp/index.html (Japanese)