Let friendly fishermen guide you to the "Blue Cave" on the Sappa Boat
Jodogahama is the most spectacular place along the Rikuchu-kaigan Coast of Iwate's Miyakoshi. In Japanese Jodo means "Paradise". With the striking contrast of the lush blue sea against the beauty of the sharp jagged pale rhyolite rocks, it's no wonder this place has been given the name of the Buddhist "Paradise". Within the sea and the rocks this paradise hides a mystical place. The Blue Cave offers an unbelievable and unforgettable experience.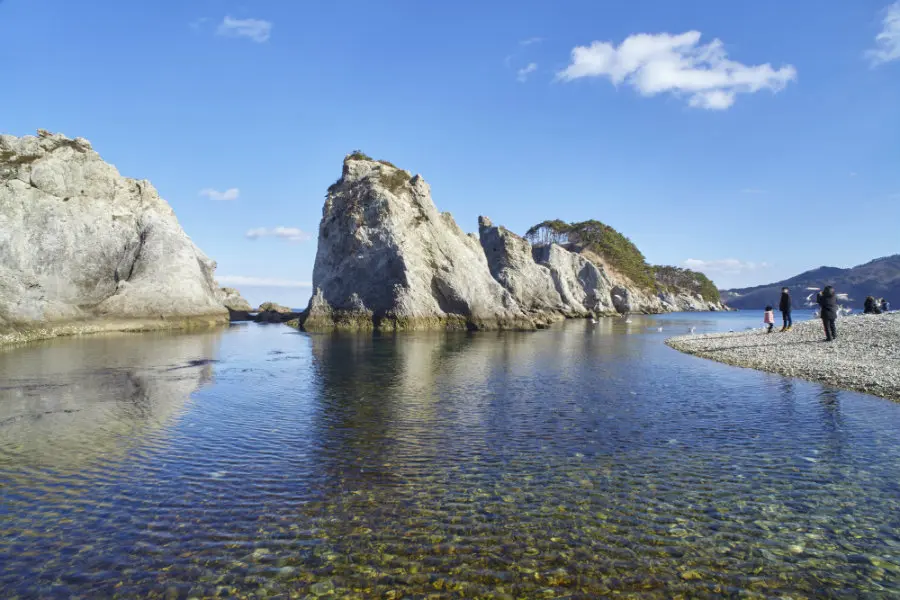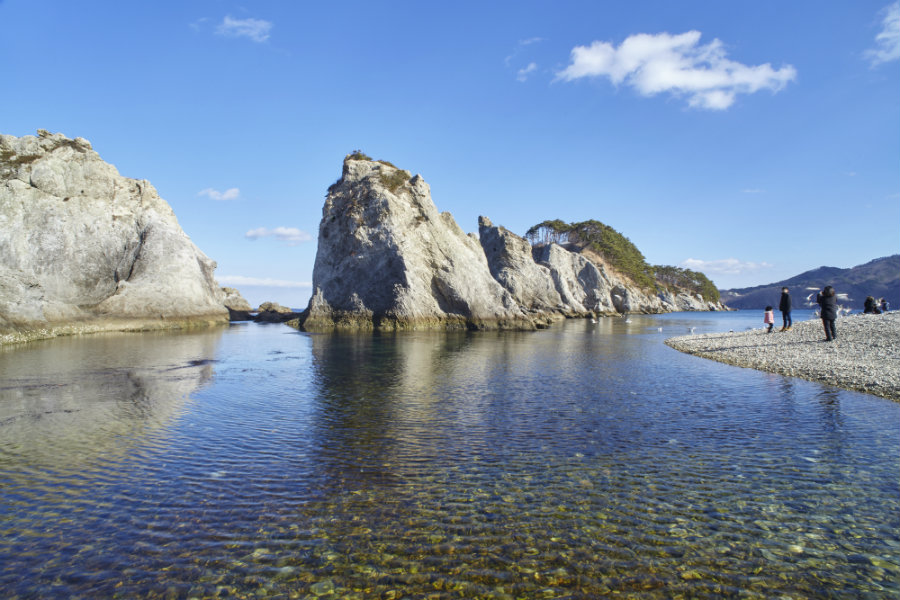 To get there you'll need to strap on a helmet, a lifejacket and take a little ride on a small fishing boat called the Sappa boat. As you make your way over high waves, you'll come to a small opening between rugged cliffs and slowly enter. It's a thrilling experience. When you look back at the small narrow opening in the cliffs that you just bent your body to squeeze through, you'll be mesmerized by the breathtaking emerald green and cobalt blue colors of the crystal-clear blue water. On top of that, you'll be greeted by your own reflection dancing on the water's surface.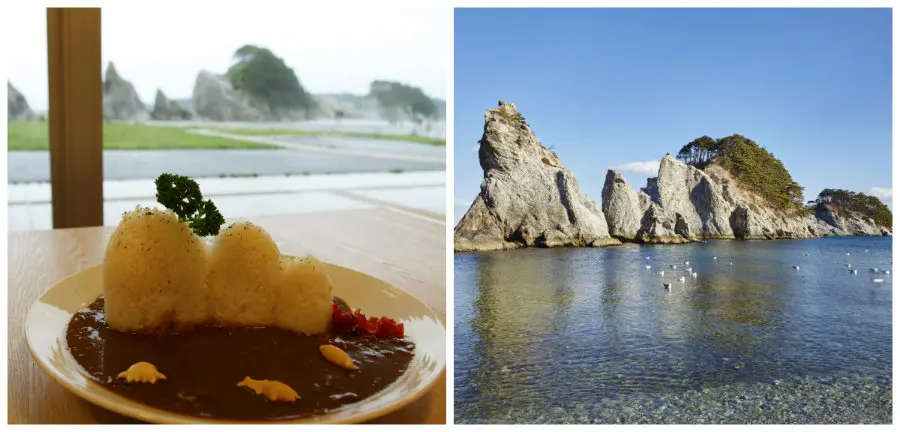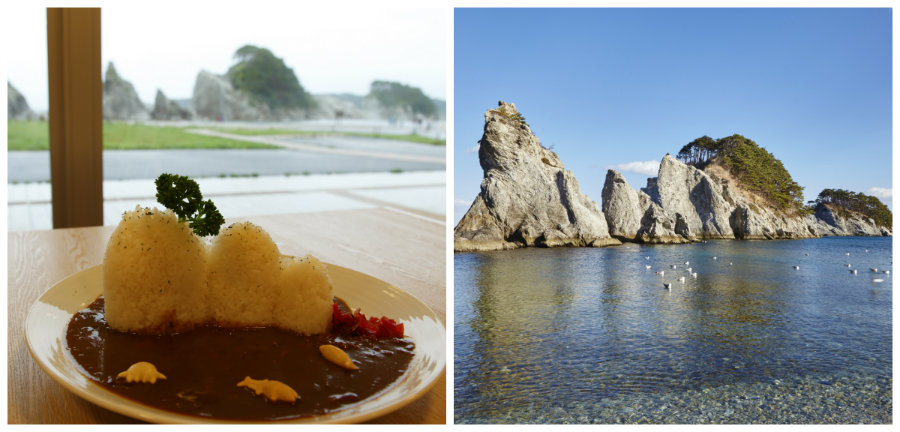 Fares: 1,500yen per person for 20min Sappa Boat Cruise (Jodogahama Marinehouse)
*No reservations, boats may also not be able to leave port due to weather conditions
Access: 15min from Miyako Station (JR Yamada Line/ Sanriku Railway) by bus, 5min walk from the Jodogahama Visitor Center
Website: http://j-marine.com/sappa/index.html (Japanese)
The shimmering "Dragon Blue" underground lakes of Ryusendo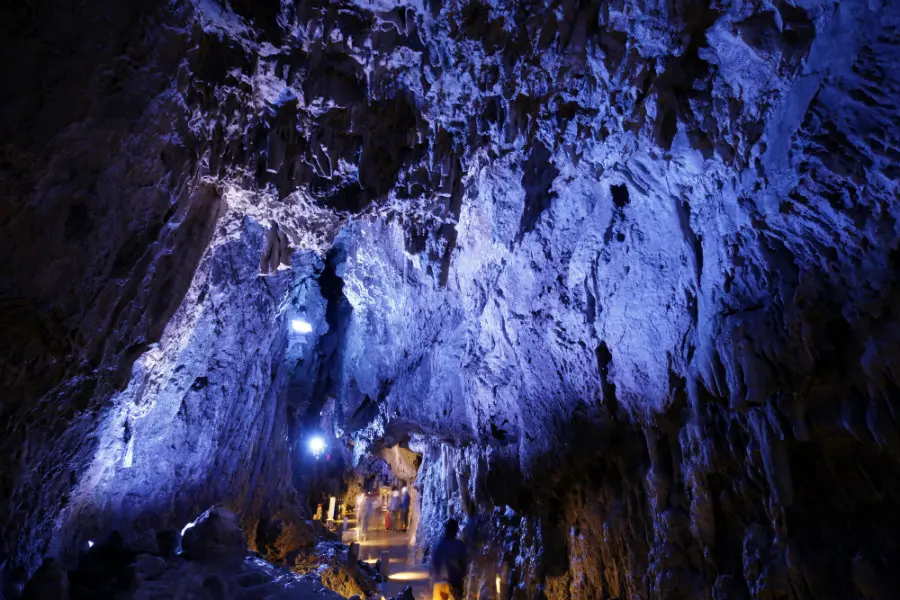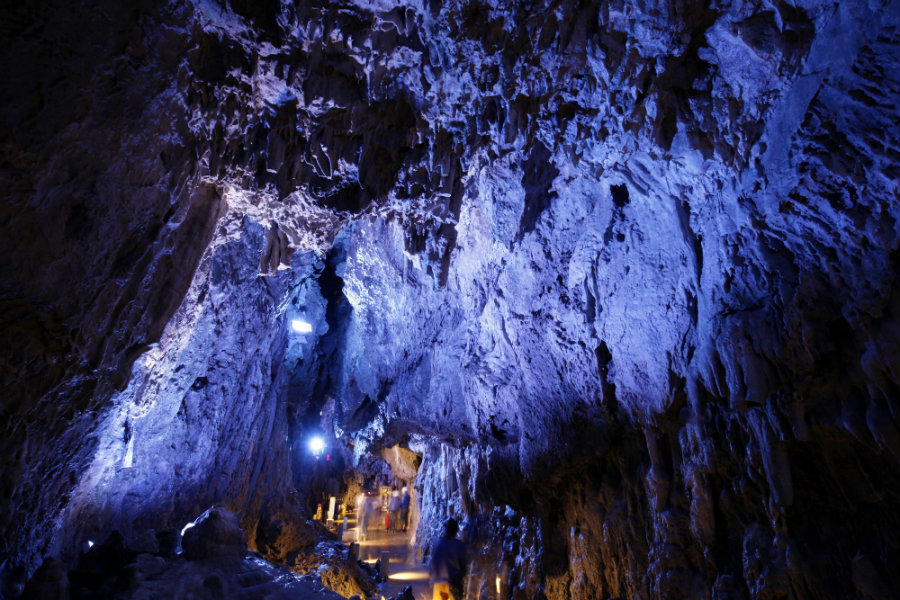 According to legend, the limestone cave is believed to have originated in ancient times when a large dragon burst out from Mount Iwayama, shattering the mountain as it ascended to the heavens. The dragon left a massive hole in the earth which began to gush with water. With a depth of 35 meters, the underground lake was named "Dragon Blue" for its beautiful sparkling crystal-clear blue water. Of the cave's 3,600 meter (2.2 mile) length, 700 meters (half a mile) is available to explore. The temperature inside the cave throughout the year is about 10 to 11ºC (50 to 52ºF), so even in summer you'll need a jacket.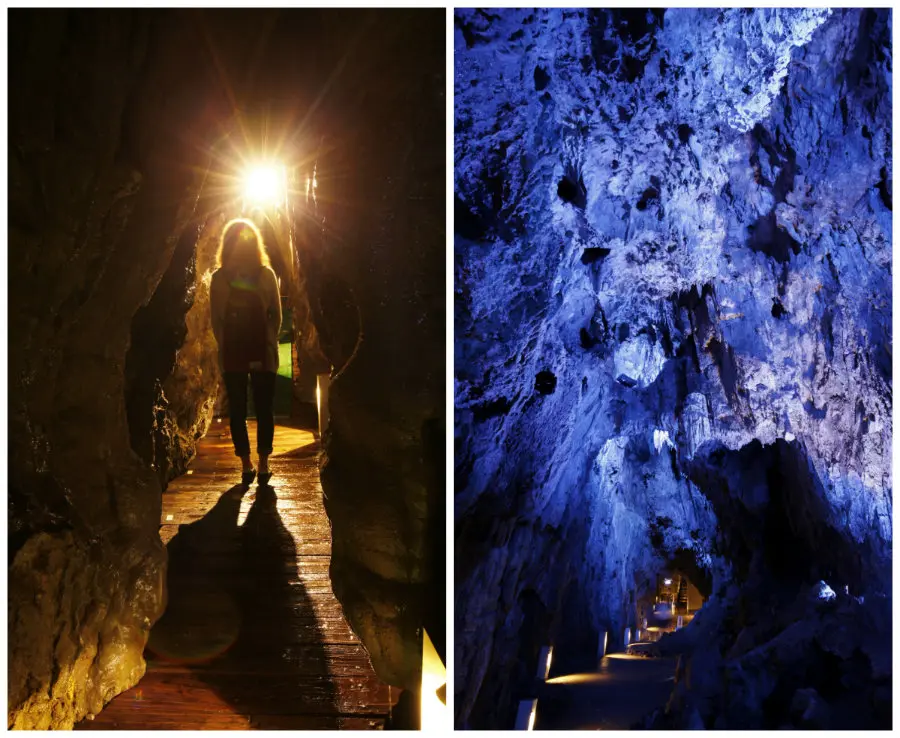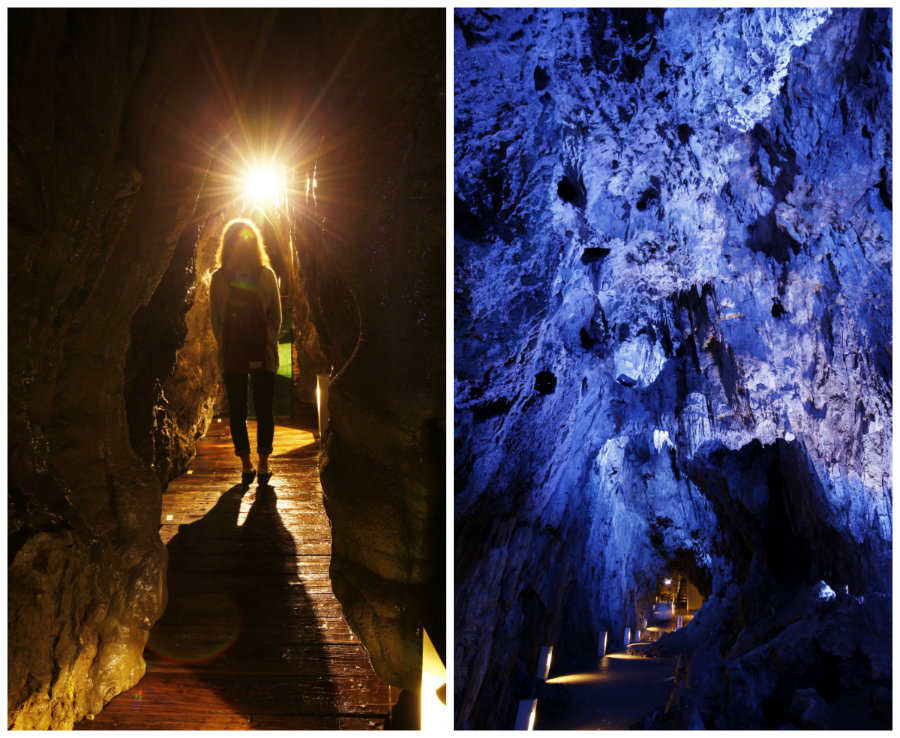 Hours: 8:30am-6pm May-Sep, 8:30am-5pm Oct-Apr, Open year round
Access: 2-hr 10min from Morioka Station (JR Tohoku Shinkansen) by the JR Tohoku "Morioka-Iwaizumi ( Ryusendo )" Line bus
Admission: Adults (High School students & above) 1,000yen, Children (Elementary & Junior High School students) 500yen