1. Cycling through the City
Visiting the Old Town
The city of Niigata is divided into two parts by Shinano River, the longest river in Japan. The district between Shinano River and Niigata Station is called the new town while the north side of the river is the old town. For a grand view of both areas, cycle across the Bandai Bridge, which connects the two towns.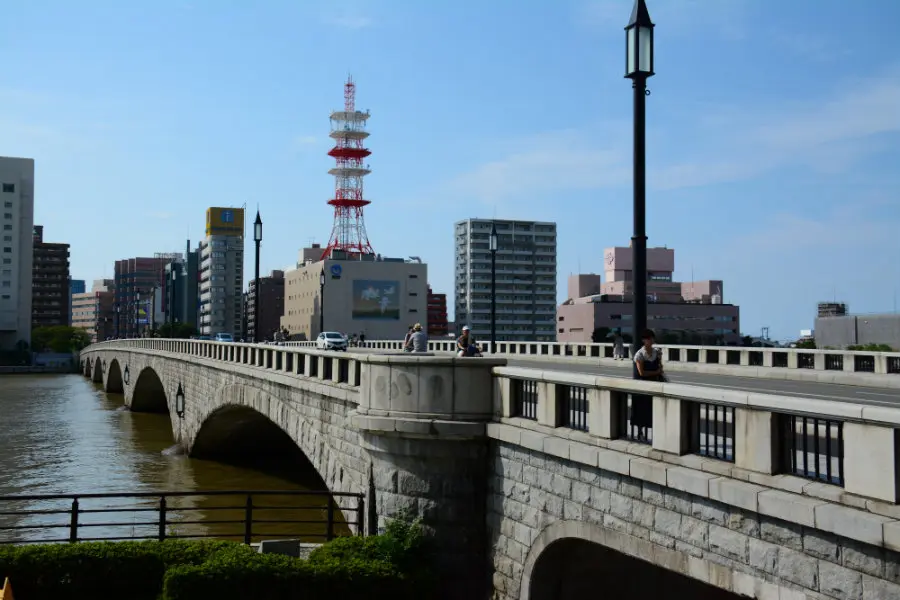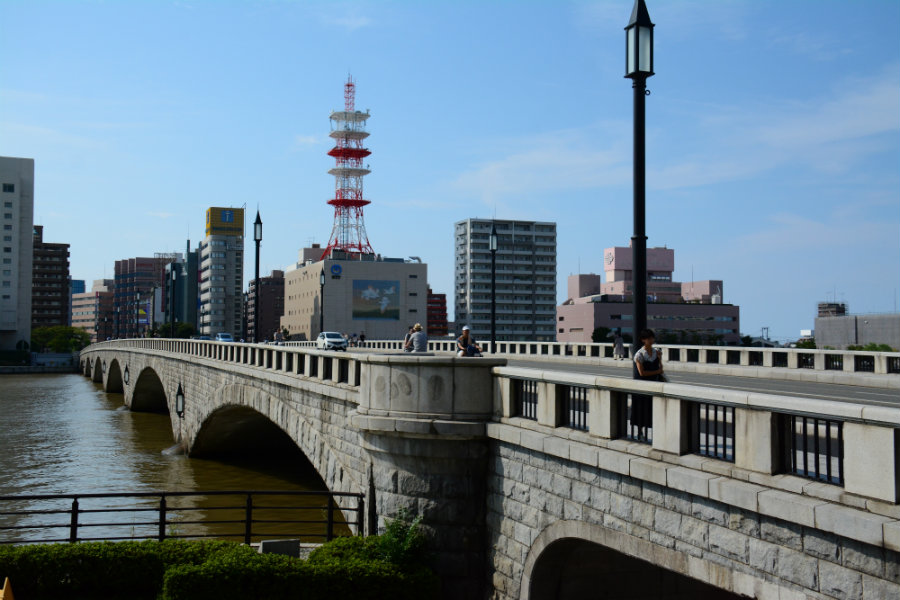 The traditional style shopping arcade called Honchoshimo Market, and the Furumachi entertainment district are two popular attractions in Niigata's old town. Although Kyoto's Gion and Tokyo's Shimbashi are two prominent geisha districts, Furumachi is home to Niigata's geigi, a local word for geisha. Furumachi still retains an atmosphere reminiscent of a bygone era where visitors can enjoy geigi shows in restaurants and hundred-year-old establishments. If you're lucky, you might even catch a glimpse of geigi strolling the streets.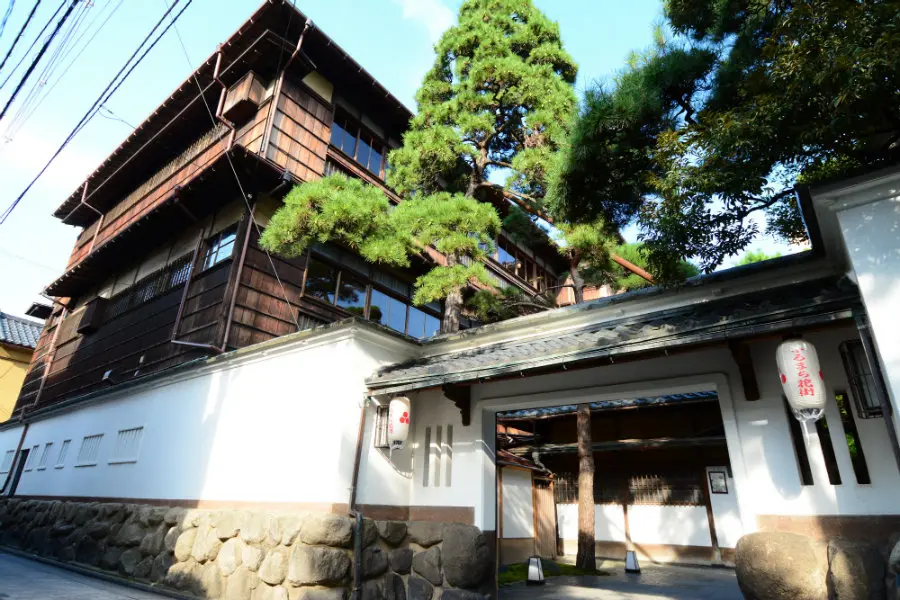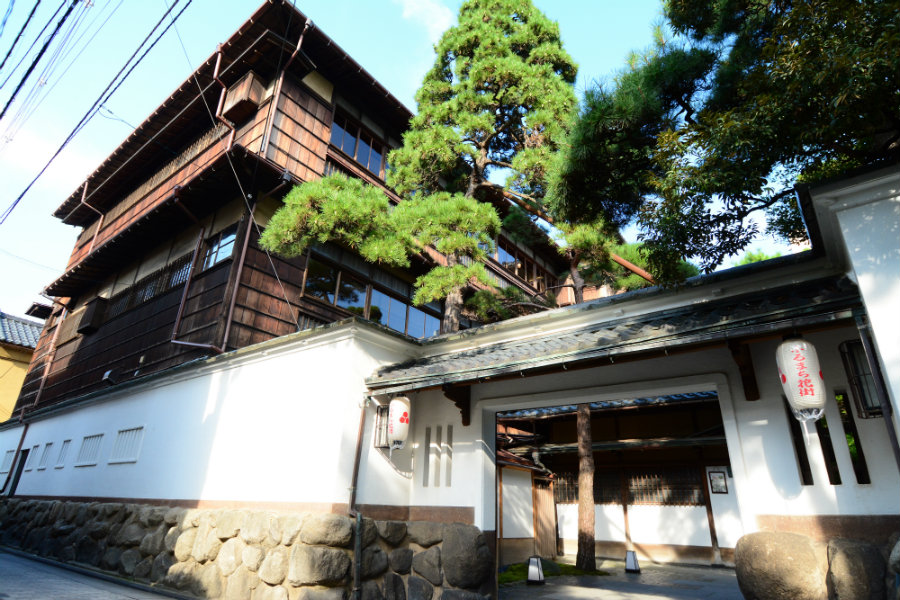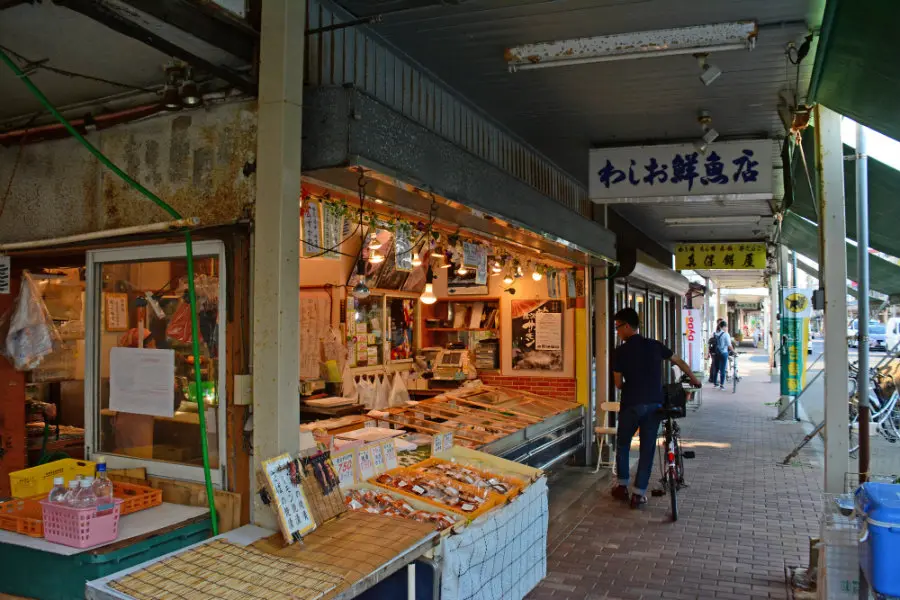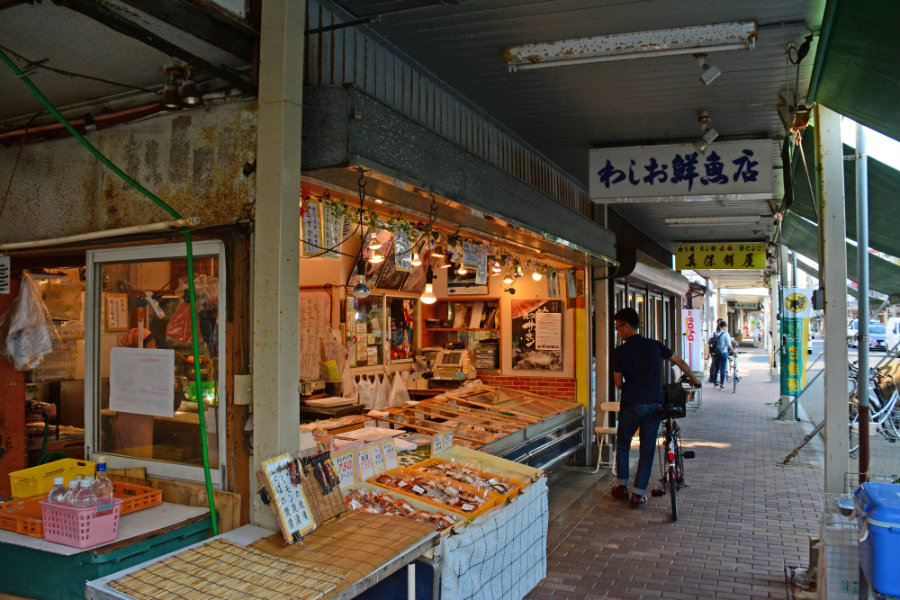 Minatoinari Shrine houses the only rotating Komainu (Guardian dog) statues in Japan. In the past, women would pray to the komainu statues for rough weather so that ships could not leave port and their seafaring men could stay onshore longer. Today, both men and women pray for wellness by spinning the dog. Meanwhile, tying a hemp rope around the feet of the komaimu statues in Kotohira Shrine is said to help one get out of trouble, quit smoking and drinking, find true love and develop a successful business. If you have time, why not learn more about "Komainu culture" in Niigata.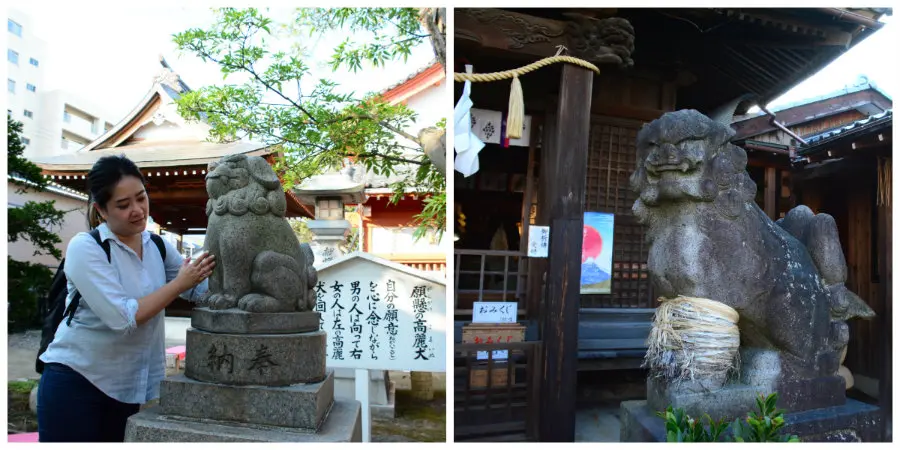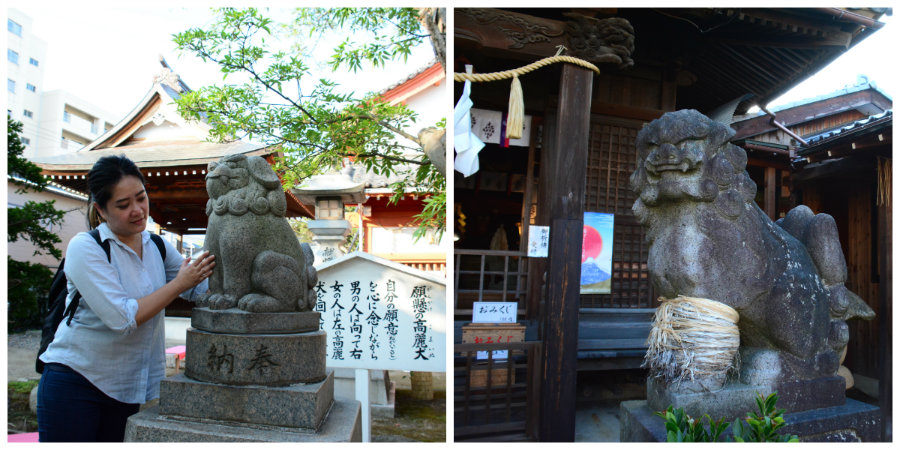 Bandai Bridge
Address: Kawabata-cho Shimookawamae-dori, Bandai-Chuo-ku, Niigata-shi
Honchoshimo Market
Address: 12 ban-cho/13 ban-cho Honcho-dori, Chuo-ku, Niigata-shi
Furumachi Area
Address: 7-, 8-, and 9 Furumachi-dori and vicinity, Chuo-ku, Niigata-shi
Website: ssl.niigata-furumachi.jp/ (Japanese)
Minatoinari Shrine
Address: 3482 Inari-cho, Chuo-ku, Niigata-shi
Kotohira Shrine
Address: 4579 Yoriai-cho, Chuo-ku, Niigata-shi
Website: niigata-konpira.jp/ (Japanese)
2. Sasagawa Nagare at Murakami
Great View of Unique Rocks and Reefs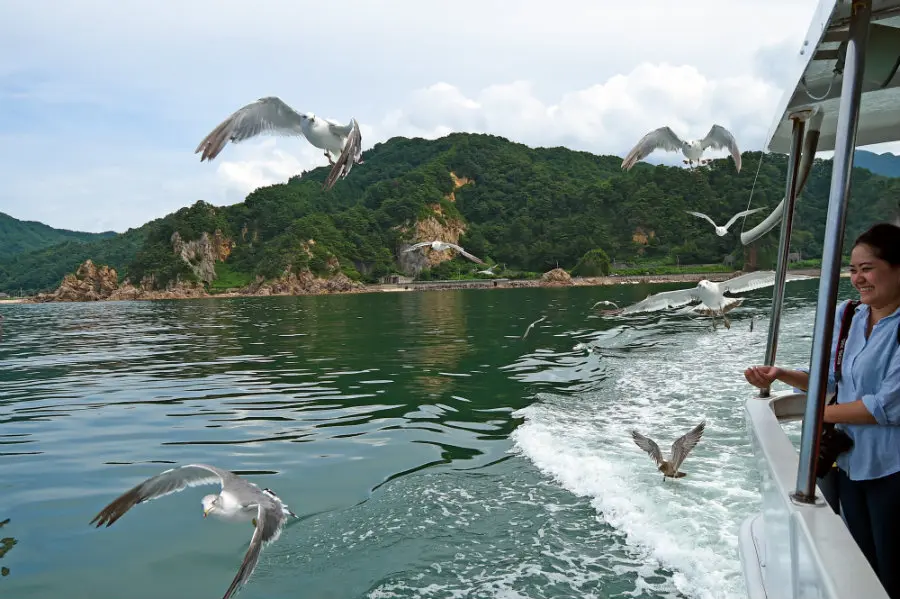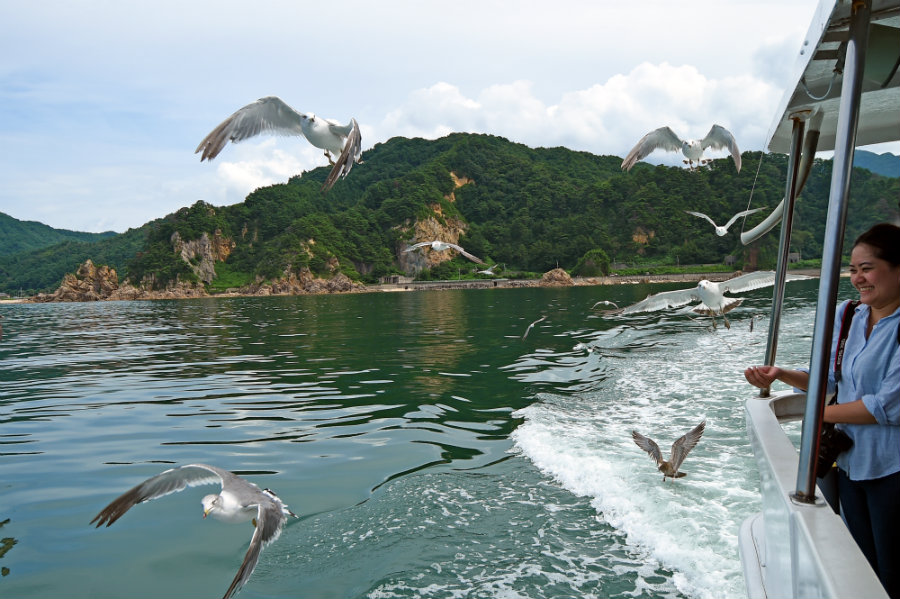 Sasagawa Nagare (flow) is the coast to the north of Murakami-shi located about 65 km northeast of Niigata -shi. Designated as a national natural treasure and voted one of Japan's top 100 sea views, it boasts a stunning view of the rocky shore and cliffs. Sasagawa Flow got its name from a village called Sasagawa along the river course.
The coast, filled with these mysterious and naturally shaped works of art, is the site of a legend involving a famous warrior named Minamoto no Yoshitsune. To summarize, he is well-known by Japanese people as a tragic hero. In fact, stories say he embarked on a boat here while fleeing the capital for the northeast. Present-day visitors can also embark here on a cruise boat and enjoy the gentle sea breeze, appreciate the unique rock formations and experience seagull feeding. In addition, you can also get your hands on all kinds of mouthwatering sun-dried fish products at stores located along the coast.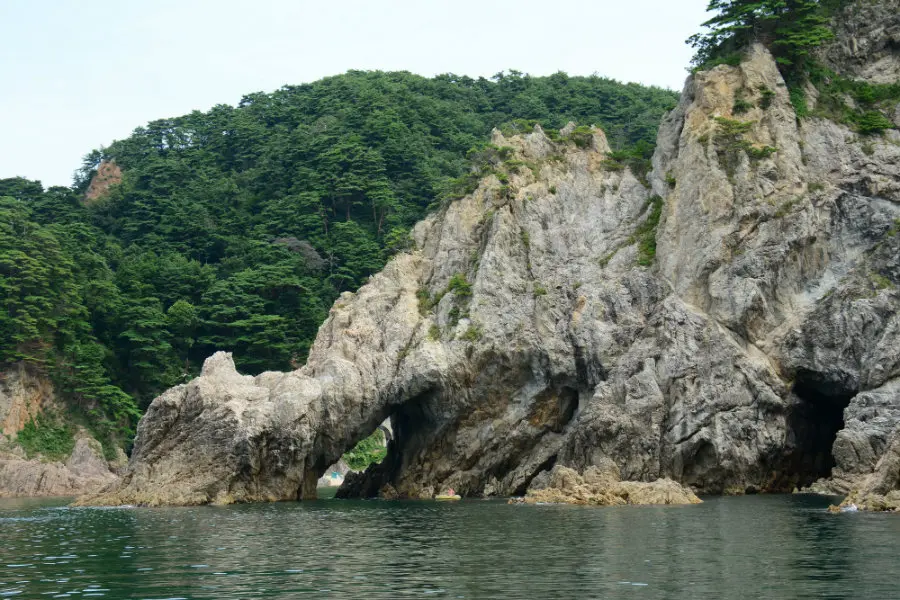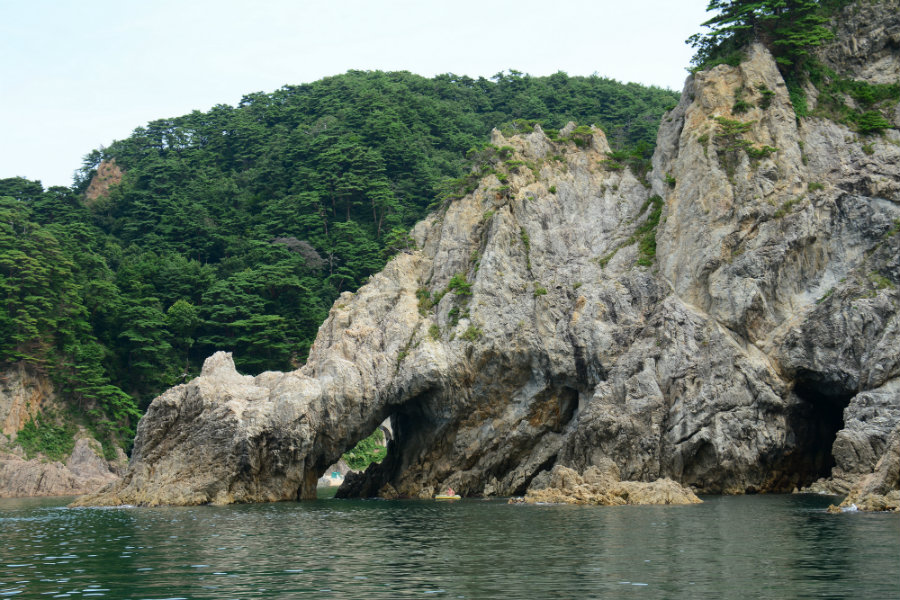 Sasagawa Nagare
Access: 15min walk from Kuwagawa Station (Uetsu Main Line)
Address: 975-44 Kuwagawa, Murakami-shi, Niigata
Website: www.sasagawanagare.co.jp/ (Japanese)
3. Strolling through Gold Mines
Gold Rush on Sado Island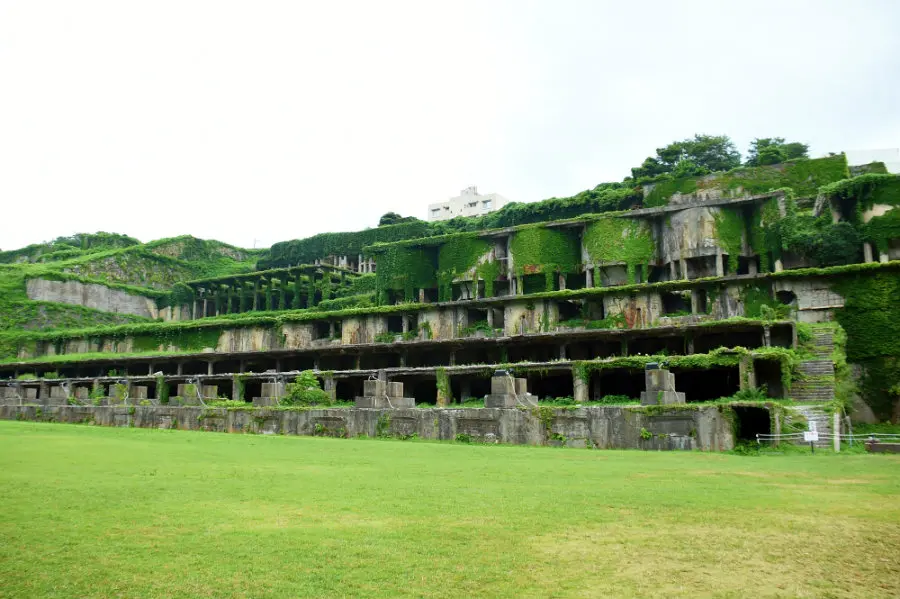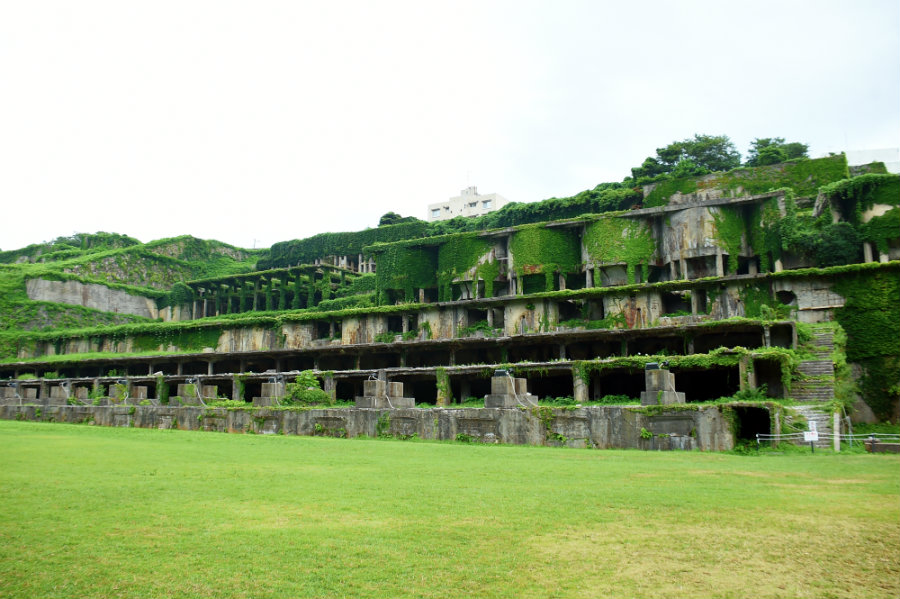 Sado Island is off the coast of Niigata and, conveniently, it only takes 65 minutes by the jetfoil boat from Niigata Port. To prove its worth, this island packed with natural treasures and limitless charm. In fact, gold and silver was produced on the island as early as 11th century. Due to the discovery of gold and silver in Aikawa area in 1601, Sado Island flourished as a prosperous mining town. However, the mine was shut down in 1989 because of resource depletion.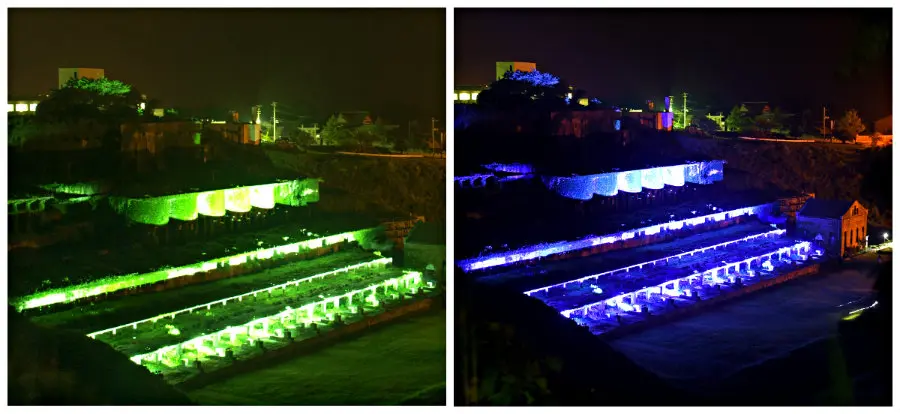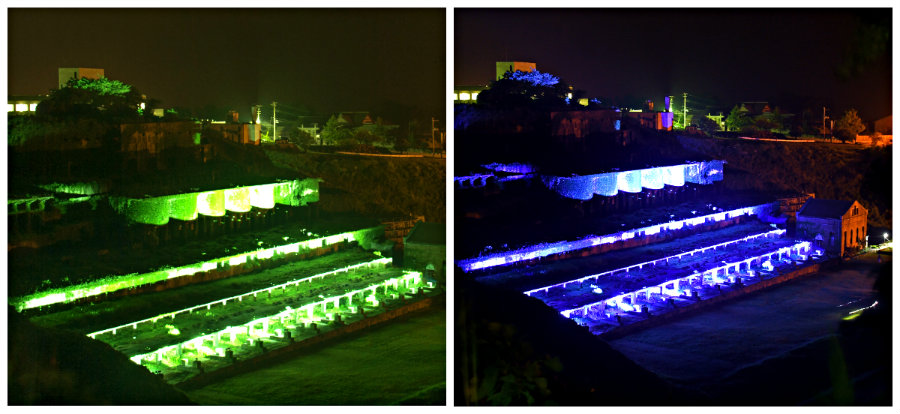 Quite a few relics and mining facilities are open to the public today, one of which is Kitazawa Flotation Plant. It is known as East Asia's first flotation plant. Now, moss and vines have taken over the gigantic plant that pioneered the flotation method in East Asia.
Although its glory has long faded, its charm and nostalgia remain unchanged.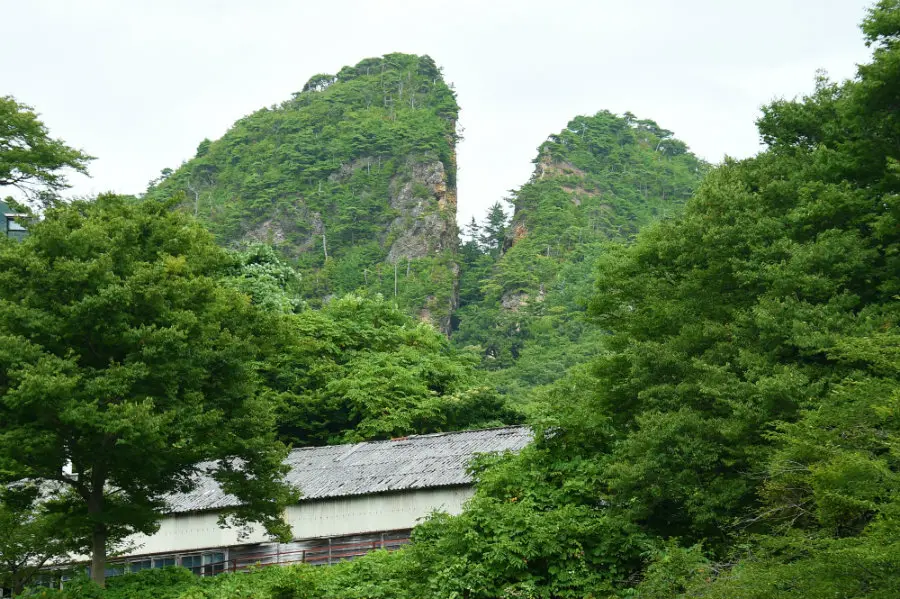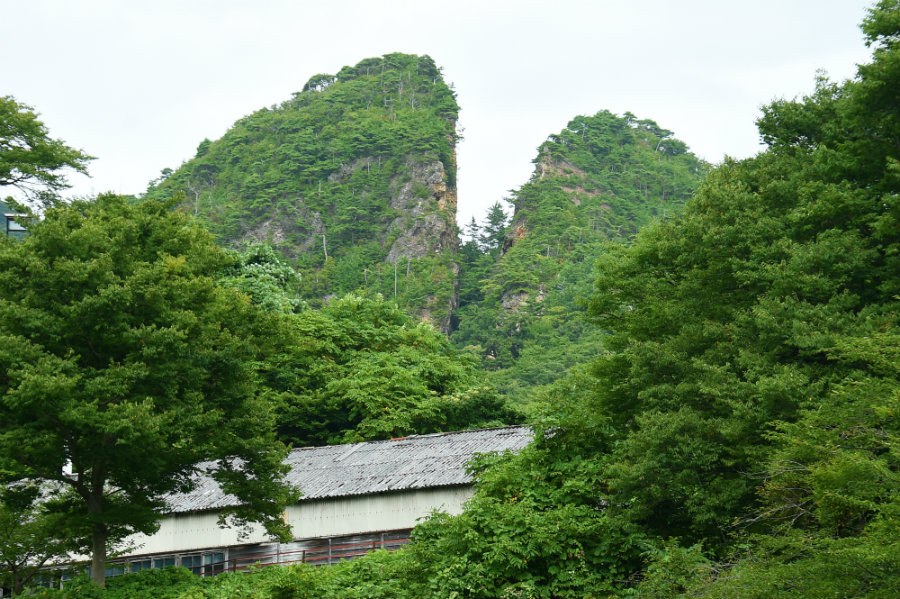 "Doyu-no-warito," a V-shaped mountain-top split resulting from opencast mining in the Edo period, serves as a symbol of Sado's prime days. Without the help of modern day heavy machinery, workers had no choice but to dig by hand. As a result, the sight is even more impressive.
At Historic Site Sado Kinzan, visitors can walk through several mine tunnels dug by hand in the Edo period, such as the Sohdayu Tunnel. Life-size mannequins of Edo-era miners are there to greet you. While you're there, try a local specialty—ice cream with gold flakes—and immerse yourself in the best of Sado!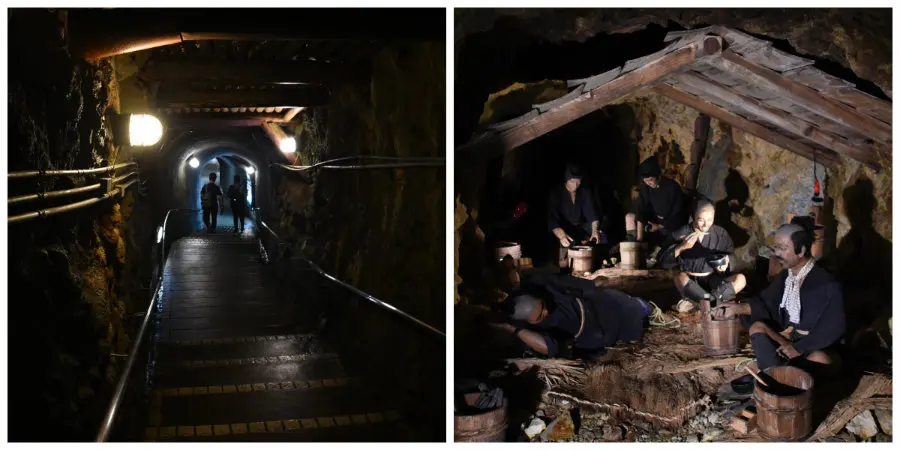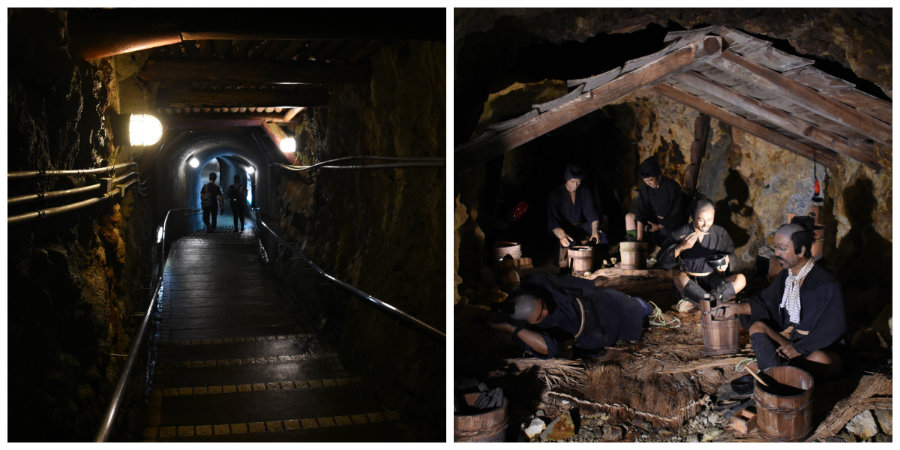 Kitazawa Floatation Plant
Access: 50min from Ryotsu Port by car
Address: 3-2 Aikawa Kitazawamachi, Sado-shi, Niigata
Website: www.visitsado.com/en/spot/detail0091/ (English)
Doyu-no-warito
Access: 50min from Ryotsu Port by car
Address: 1-1 Aikawa Ginzanmachi, Sado-shi, Niigata
Website: www.visitsado.com/en/spot/detail0094/ (English)
Historic Site Sado Kinzan
Access: 60min from Ryotsu Port by car
Address: 1305 Shimo Aikawa, Sado-shi, Niigata
Website: www.sado-kinzan.com/en/ (English)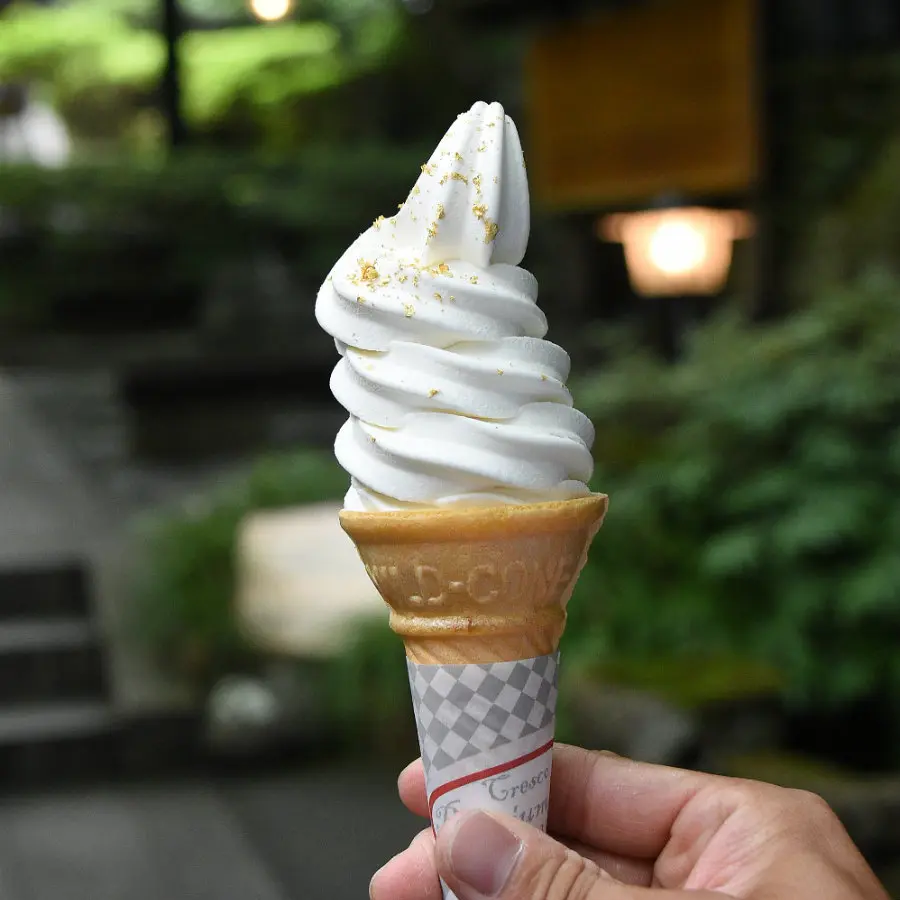 4. Sea Voyage on Tarai-bune
An Inspiration for Ghibli's Anime "Spirited Away"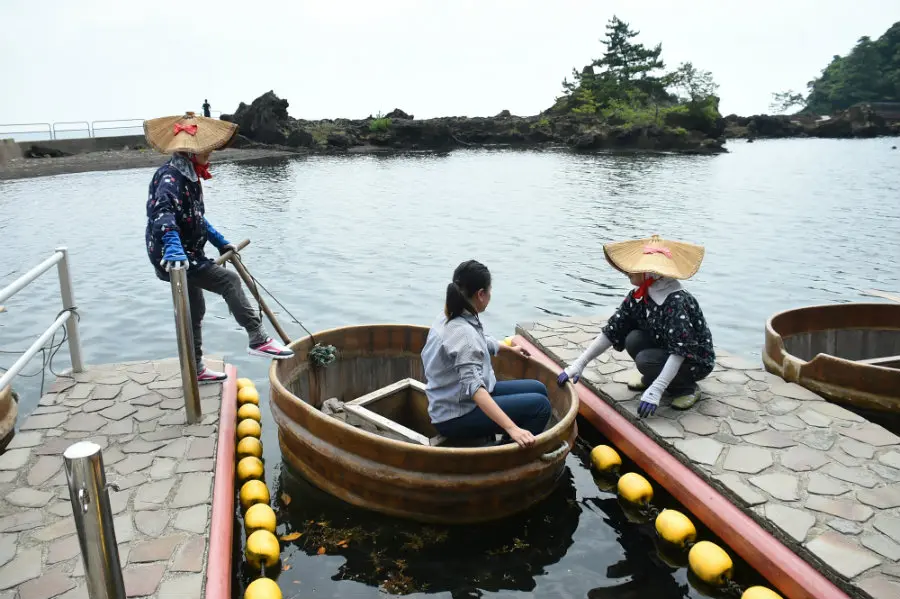 In the past 150 years, women on Sado Island followed the tradition of transforming their wash tubs (Tarai) into a small boat (Bune). In short, they were used to facilitate the collection of seaweed and shell fish on rocky shores. While locals on the Ogi peninsula still practice this tradition, it serves as a tourist attraction today. In fact, beloved Ghibli anime called "Spirited Away," in which the heroine took a ride on the round boat, brought a great amount of attention to the tradition.
You can enjoy a tub boat ride from Ogikou, Yajima/Kyojima and Shukunegi. Although the boat ride from Yajima/Kyojima only takes you around the bay, there is a small red pedestrian bridge and a picturesque view worth seeing.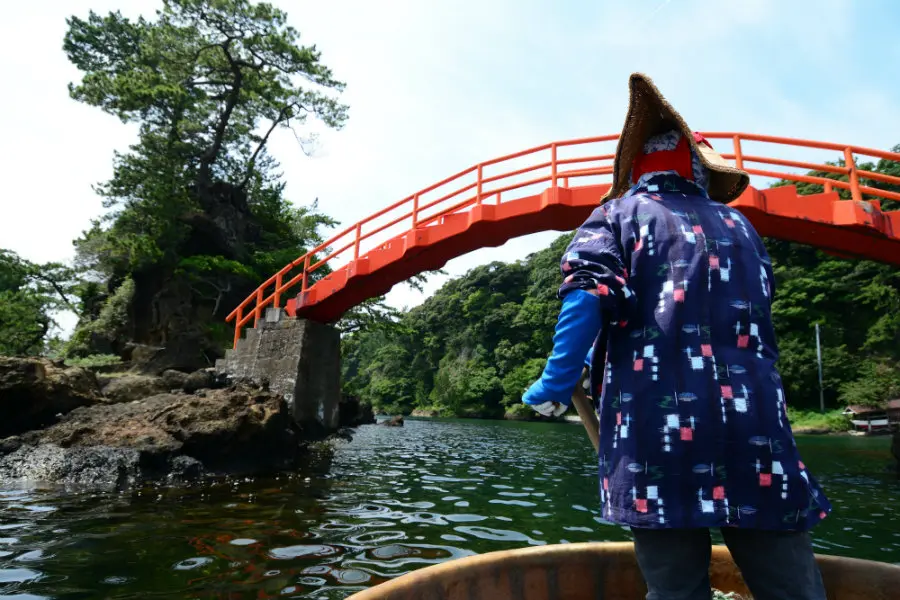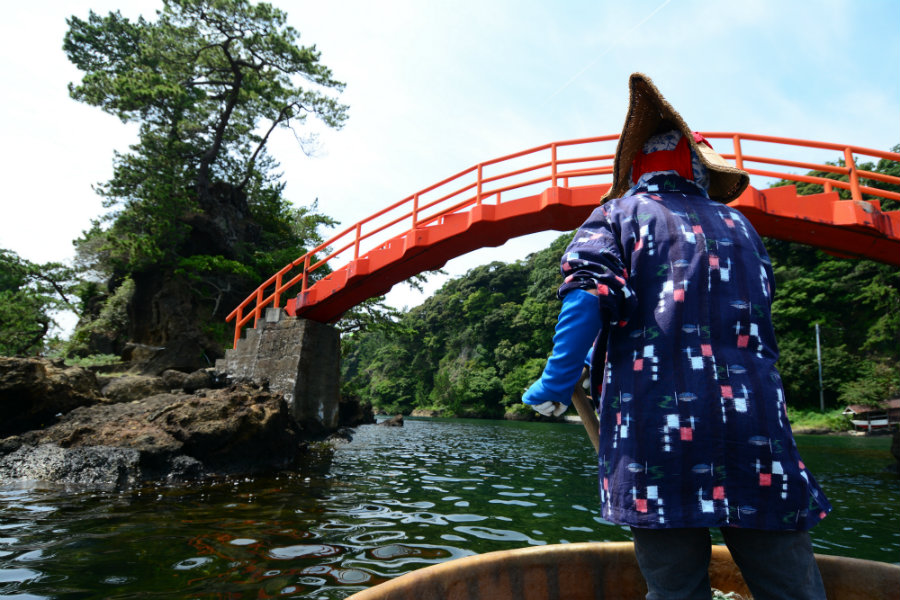 The boat driver rows gently, but the swaying movement takes some time to get used to. Then, you can just enjoy the ride and accompanying explanation. Additionally, the boat has a glass bottom enabling you to look directly into the waters for fish and algae. Above all, the clear water, blue skies, green grass and shrubs and the red pedestrian bridge combine to form a beautiful landscape. As a result, it a scene visitors should not miss. You can have a try at paddling yourself. However it won't be easy. In fact, it's probably best leave the work to professionals and sit back and imagine yourself as the heroine in "Spirited Away"!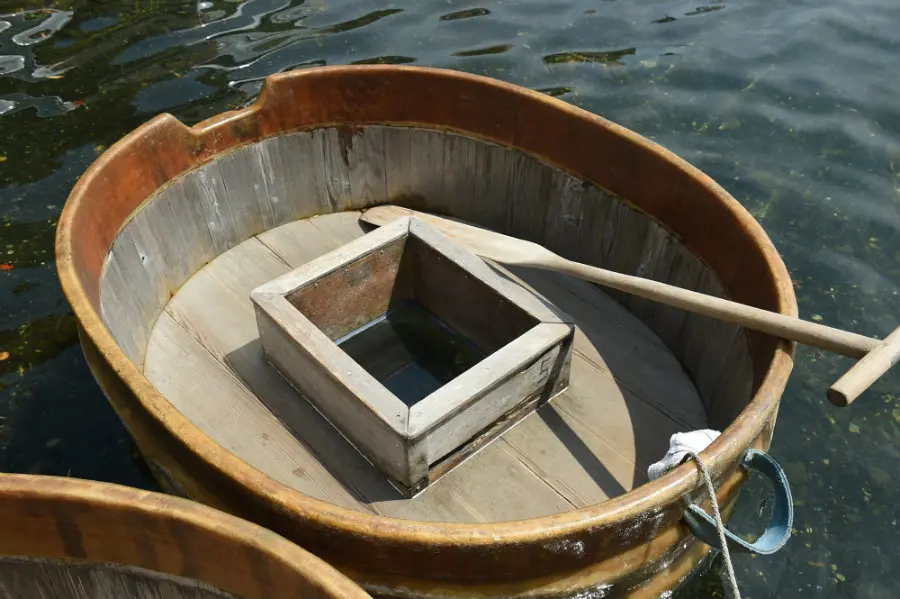 Yajima Taiken Koryukan
Access: 70min from Ryotsu Port by car
Address: 365-1 Ogi, Sado-shi, Niigata
Website: www.visitsado.com/en/spot/detail0039/
Niigata is home to delicious foods. Read more about it:
Discover Murakami, Niigata with Ocean Flavours
Why is Niigata rice so delicious?