Among the many famous places in Japan, 1.Himeji Castle is a must-see. With its striking towers, it is an iconic Japanese castle. Not only did it survive Japan's era of war-torn civil unrest during the mid-15th to 17th century, but its additions from the early Edo Period (1603-1868) make it one of the few remaining principal architectural structures from that era. The rarity, beauty and historical significance of Himeji Castle has earned it recognition as a Japanese National Treasure and one of the premier World Heritage Sites in the country. As you take in the elegant castle design and tranquil atmosphere, you begin to gain a greater understanding of the aesthetic sense held by the samurai and what daily life at the castle must have been like. Like many Japanese cities, the area around the castle has become modernized, but when you stroll through the city there are still many places that allow you to peer back in time at how things were when samurai walked the streets. Himeji Castle is guaranteed to please, but the streets and avenues of the surrounding city are just as captivating.
*Click any of the numbered recommended spots in red inside the text, and you will jump down to the map that contains all of them. 
Tap into Your Samurai Spirit with Zen Meditation at Himeji's Shoshazan Engyoji Temple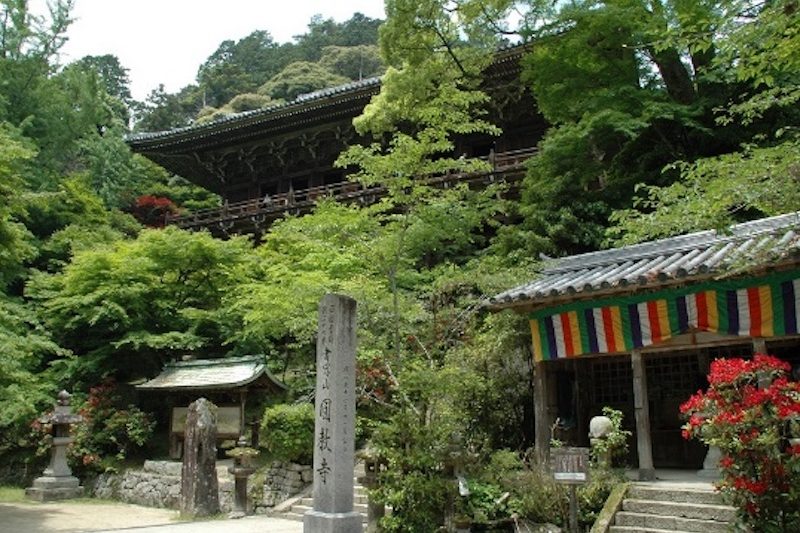 After Himeji Castle, be sure to make your way to Shoshazan 2.Engyoji Temple. Shoshazan Engyo-ji Temple is very popular among Japanese and tourists, and has appeared countless times in TV shows and Hollywood movies such as The Last Samurai. It has even earned a listing in The Michelin Green Guide. Though it is a temple like Asakusa's Senso-ji Temple and Kyoto's Kiyomizu-dera Temple, it has a completely different atmosphere. To get to Shoshazan Engyo-ji Temple hop on a 25-minute bus ride from Himeji Castle, and from there a 5-minute climb on the Mt. Shosha Ropeway. As you ascend the 371-meter (1,217 ft) ropeway, enjoy a breathtaking view of the Seto Inland Sea's Awaji Island and Shodoshima Inland below. At the top awaits an impressive rustic Buddhist temple surrounded by great trees hundreds of years old. The serene atmosphere is sure to leave you in awe. Built in 966, samurai made pilgrimages to this Tendai Sect Zen Buddhist temple to gain greater insight into themselves through meditation. You can experience the same stoic training by repeating sutras and meditating, and maybe you too will be able to reach a higher state of mind as the samurai once did.
With Himeji Castle resting in background, the Chisen-Kaiyu style Koko-en Japanese garden features nine elegant walled gardens to enjoy.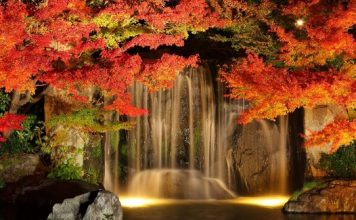 The Once Prosperous Hub-Town of Fukusaki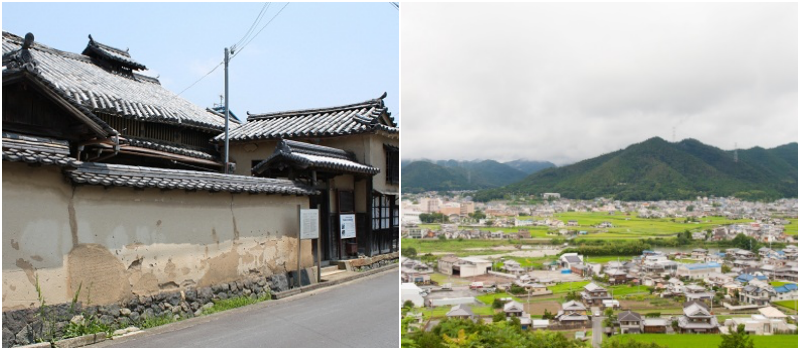 When you step into the town of Fukusaki, you are drawn back to a time when samurai worked at Himeji Castle and the town prospered as part of the Himeji Clan's domain during the Edo Period. From atop a mountain in the area, you can view Himeji Castle standing magnificently in the distance. Fukusaki was an important transportation-hub where businesses thrived, leading to the construction of many buildings. Some still remain to this day, such as the grand 7.Miki-ke(Family)residence, which was home to the village chief under the Himeji Clan, and shrines and temples with over 1,000 years of history. While in Fukusaki, be sure to spend time exploring its peaceful scenic 8.Tsujikawa area. Fukusaki is about a 30-minute train ride from Himeji Station on the JR Bantan Line.
Ichikawa – From Swords to Golf Clubs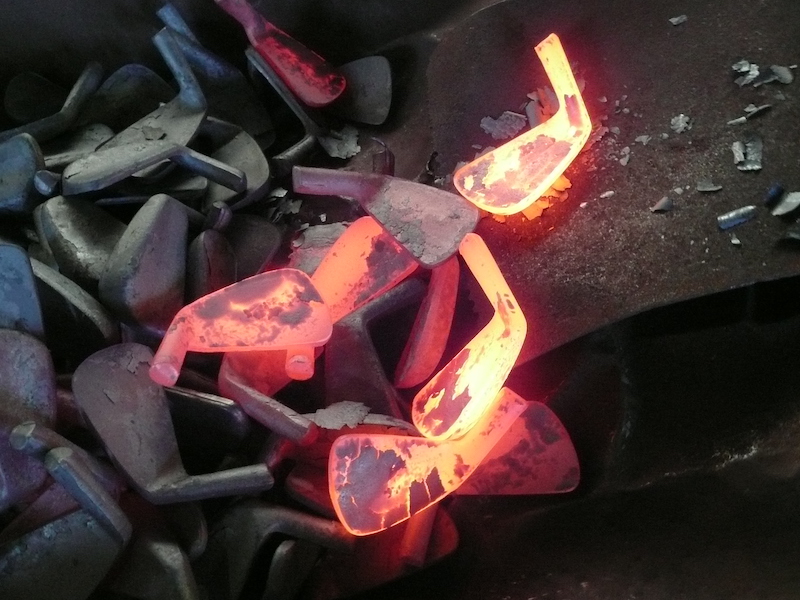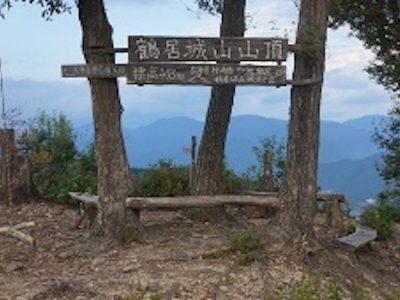 While Himeji flourished as a castle during the Edo Period, nestled in the town of Ichikawa are the remnants of the much older 14th century 9.Tsurui Castle. Resting 400 m (1,312 ft) above sea level atop 10.Mt. Tsurui Shiroyama, from the castle ruins you can enjoy a dazzling view as light dances off the blue waters of the Seto Inland Sea. In its heyday, this must have been considered the perfect spot for a castle.
Speaking of Ichikawa, would you believe it is the birthplace of the Japanese Iron Head golf club? It was crafted by a local Japanese swordsmith's techniques, and golf enthusiasts will tell you that to this day Ichikawa produces high quality clubs.  Now there is even a wedge golf club sculpted in the shape of a Japanese sword  Some factories offer tours where you can see how the clubs are made.

*Factory tours are available (Reservations are required in advance)
・Miuragiken Co.,Ltd.
・Kyoei Golf's Co.,Ltd. 
・Fujimoto Gikoh
Visit the Scenes Depicted in Japanese Historical Dramas in Kamikawa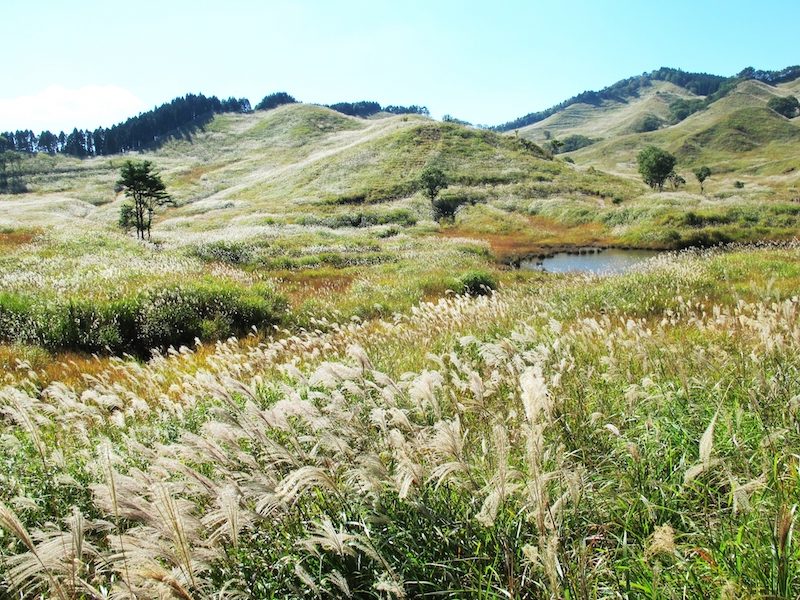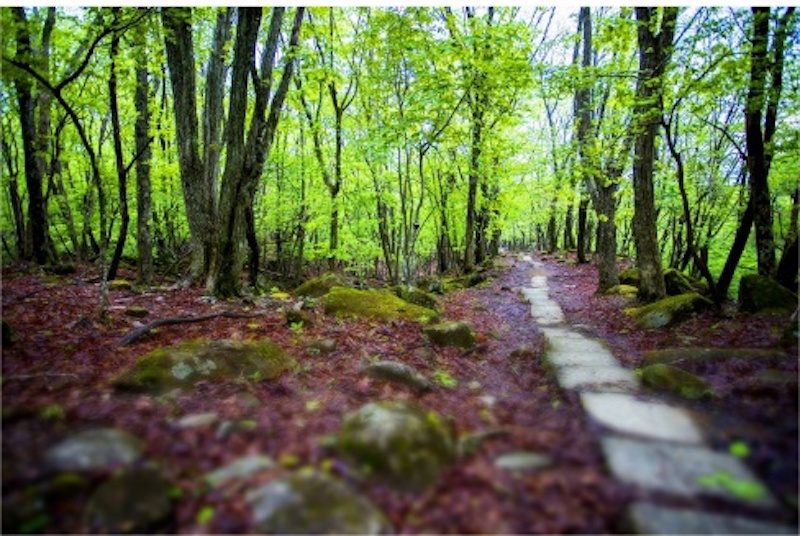 Heading north from Ichikawa brings you to the town of Kamikawa, home to the 11.Tonomine Kogen Highlands, 90 hectares (222 acres) of rolling fields of Japanese pampas grass. This wide open land is the perfect backdrop to imagine feudal Busho warriors battling it out on horseback, and for just that reason it is frequently used when filming Japanese historical dramas. In spring, flowers bloom covering the area with a lush blanket of green, and in fall, yellow-brown ears of wheat transform the highlands into a shimmering sea of gold. An interesting bit of trivia, scenes from author Haruki Murakami's the theatrical version of Norwegian Wood were filmed on location at the Tonomine Kogen Highlands and Mineyama Kogen Highlands in Kamikawa. The closest station to Kamikawa is Niino Station on the JR Bantan Line. To get to the town from the station take the Kamikawa Community Bus.
Okuizasa Rice Paddy Terraces  Kamikawa
As you stand among the 12.Okuizasa rice paddy terraces in Kamikawa, you can see the remains of painstakingly hand-crafted masonry. There are people in this mountain village who still maintain the old ways of living.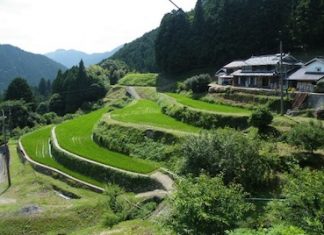 *Click the left corner of the map for a pull-out sidebar that lists all recommended spots in order.
Presented by Naka-Harima District Administration Center, Hyogo Prefectural Government