On the Japanese island of Kyushu off the beaten tourist path, Kumamoto is a castle city that is also home to one of Japan's most famous mascots, Kumamon, the friendly bear with rosy cheeks. As a major stop on the Kyushu Shinkansen, Kumamoto is approximately six hours away from Tokyo by bullet train. 
In addition to its famous castle and mascot, Kumamoto is known for Lake Ezu. This crystal-clear natural spring water lake is a popular summer swimming spot. Nearby is Suizenji Gardens, one of the most beautiful landscaped gardens in Japan. Read our Kumamoto travel guide to discover the best of this traditional city.
Kumamoto Travel Guide: Kumamoto Castle – One of Japan's Finest Historical Structures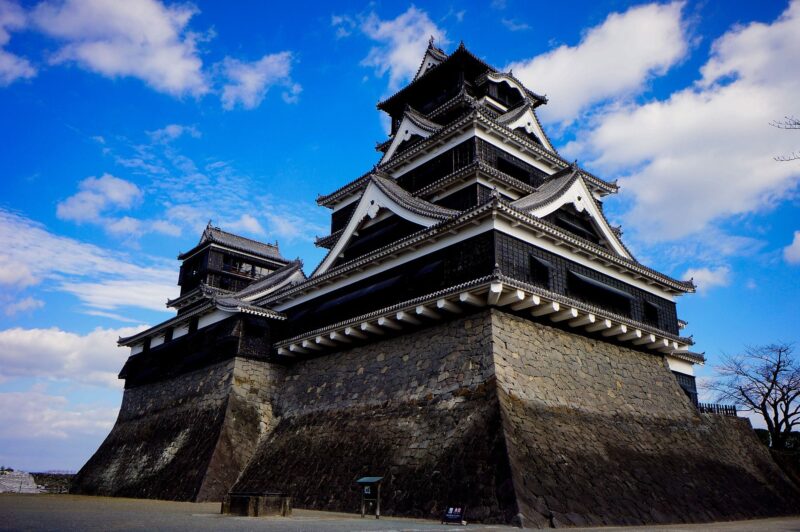 One of Japan's largest and most impressive castles, Kumamoto Castle, was built in 1607 by Kato Kiyomasa, the feudal lord at the time. After the feudal system ended, the castle became a battleground during the Satsuma Rebellion against the Meiji Government. As a result, much of the castle burned down.
After World War II, the castle rose again during the 1960s, before suffering further significant damage during the earthquake in April 2016. While parts of the castle have now reopened to the public, the main keep aims to welcome guests in 2021.
Kumamoto Castle is also one of the city's most popular spots for cherry blossom viewing during the spring and is home to more than 800 cherry trees. The blossoms usually begin to appear around the end of March to early April, so be sure to check out the area if you are visiting during this time.
At the foot of Kumamoto Castle, visitors can also discover the Johsaien tourist attraction. This area includes a traditional shopping arcade that houses restaurants and souvenir stalls and the Wakuwakuza interactive exhibition. Here visitors can learn about the city's history and culture, including the Satsuma Rebellion, and try on Edo-period kimono.
Kumamoto Travel Guide: Shopping and Kumamoto Souvenirs
Kumamoto's covered shopping arcade serves as the city's main shopping district, 1.5 kilometers in length. It is home to shops, restaurants, cafes, and bars. The area is similar to traditional shopping malls found in many Japanese cities.
The shopping arcade splits into three sections, the longest of which is Shimotori. Many of the city's fashion boutiques line this popular stretch. Shimotori is also a hub for much of the city's nightlife, where you'll find plenty of karaoke bars and izakaya.
The smaller Kamitori arcade is where you'll find businesses such as stores and cafes geared towards younger people, while the Shinshigai arcade is more of an entertainment hub housing hotels, pachinko parlors, cinemas, and gaming arcades.
Souvenirs containing mascot Kumamon's image are common in Kumamoto. You can find Kumamon on everything from boxes of sweets and cakes to bottled water and cider. Ikinari Dango, steamed buns filled with sweet potato and bean paste, is another local specialty item. So are individual pots of dekopon jelly made from a locally grown type of mandarin orange.
At the Kumamoto Prefectural Traditional Crafts Center, just a 3-minute walk from Kumamoto Castle, visitors can admire and purchase products made by local artisans. Crafts include bamboo and wooden items, traditional paper fans, ceramics, and Japanese knives.
Kumamoto Travel Guide: Shrines & Temples
Kumamoto is home to several notable shrines and temples, including Kato Shrine, home to the city's foremost summer festival, the Seishoko Matsuri, which sees children dress up as the former lord of Kumamoto, a parade, live stage performances, and a night market. 
Honmyoji Temple is Kumamoto's most prominent Buddhist temple. Located in the west of the city, it dates back more than 400 years and was the family temple of the Kato clan who ruled the Kumamoto region at the time. Within the temple grounds, there is also a small museum where visitors can see items related to Kato Kiyomasa, the feudal lord of Kumamoto from 1587-1611.
Another of Kumamoto's most exciting spots is Reigando Cave, in the west of Kumamoto City close to Mount Kinpo, which lies within the grounds of the Unganzenji Temple. The cave is famous because it is said to be the place where one of Japan's most legendary samurai, Miyamoto Musashi, spent time writing his book on martial arts, "The Book of Five Rings."
When in Kumamoto, there are plenty of delicious local specialties to try. The area is famous for supplying much of Japan with fruits and vegetables to include watermelons and tomatoes. 
Local dishes you should try in Kumamoto include karashi renkon, lotus root fried in batter filled with spicy mustard and miso, dagojiru, a dumpling soup popular in winter, and Kumamoto ramen with delicious soup made from pork broth, chicken stock, and roasted garlic.
For meat-lovers and more adventurous types, horse sashimi is a local favorite found in "basashi" restaurants across the prefecture. You can also stop at a red wagyu specialty restaurant where you'll find red wagyu donburi, a rice bowl topped with medium-rare steak and a boiled egg.  
Kumamoto Travel Guide: Home of Natsume Soseki
One of Japan's most-loved novelists, Natsume Soseki, spent four years living in Kumamoto from 1896 while working at Kumamoto University. During this time, one of his residences is open to the public to visit. Visitors can reach it from the city center by tram. Entry to the house is free of charge, and there are artifacts related to the author to view. Items include manuscripts, photographs, and more.
Fans of Natsume Soseki can also visit Toge-no-Chaya Park, a park based on his novel Kusamakura. The novel follows the story of an artist during his retreat to the mountains. The park features a small museum and teahouse inspired by the novel and is a popular stop-off point before hiking Mount Kinpo.
Travel Guide for Kumamoto's Outdoor Beauty Spots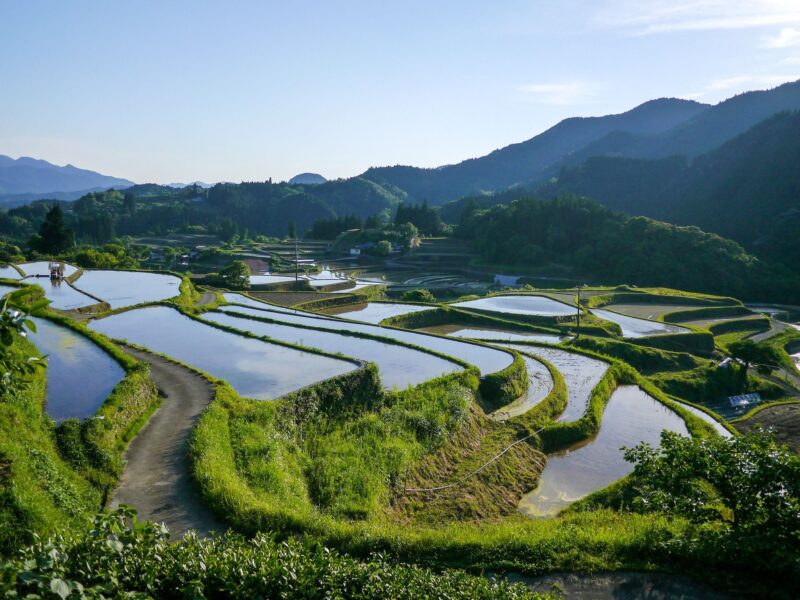 Japan's island of Kyushu hosts an abundance of breath-taking nature year-round. For example, there's the incredible Kirishima-Kinkowan National Park  one of the country's first national parks. Around Kumamoto, plenty of picturesque landscapes also await.
Ueki Hot Spring Village In Kumamoto
Visiting a Japanese onsen, or hot spring, is one of the most relaxing ways to experience the amazing nature and culture of Japan. Ueki is a natural hot springs village within Kumamoto city accessible by bus. Surrounded by rice fields and a river, this peaceful location is home to more than ten lodgings. They contain indoor and outdoor baths. It also happens to be one of the few locations in Japan where you can also experience a sand bath.
Kumamoto's Beautiful Suizenji Garden
Suizenji Gardens, in the east of Kumamoto, is accessible via tram in approximately 15 minutes from the downtown area. An excellent example of a traditional Japanese garden, visitors can stroll the impeccably landscaped grounds and admire the carp swimming and herons wading around the central pond. The gardens also house two Shinto shrines, tearooms, a traditional Noh theatre, and a course for yabusame, Japanese horseback archery.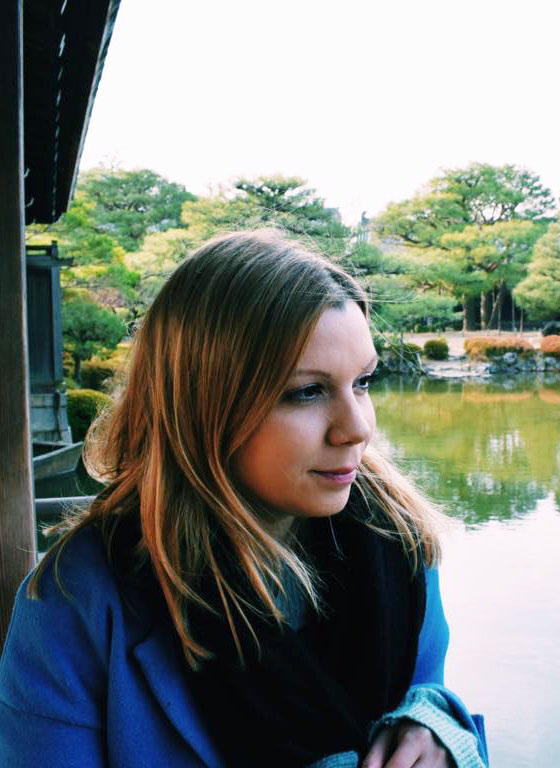 Tanja has spent more than three years exploring Japan, from the mountains of Hokkaido to the beaches of Kyushu. As a full-time travel writer, she loves to explore off the beaten path places, and her favourite part of Japan is Shikoku where she lived for two years. When in Tokyo, you can often find her checking out the latest cafes.
*Disclaimer:
This article was written by an outside writer, and WAttention is not responsible for any damage caused by the information on this page. Please be aware that the accuracy of the information posted in this article is not guarantied, and the content may be changed without notice.