[WAttention X FIELDS Research Institute] 
---
Explore the fascinating world of Japan's subcultures with insights from the inside
Beyond Kawaii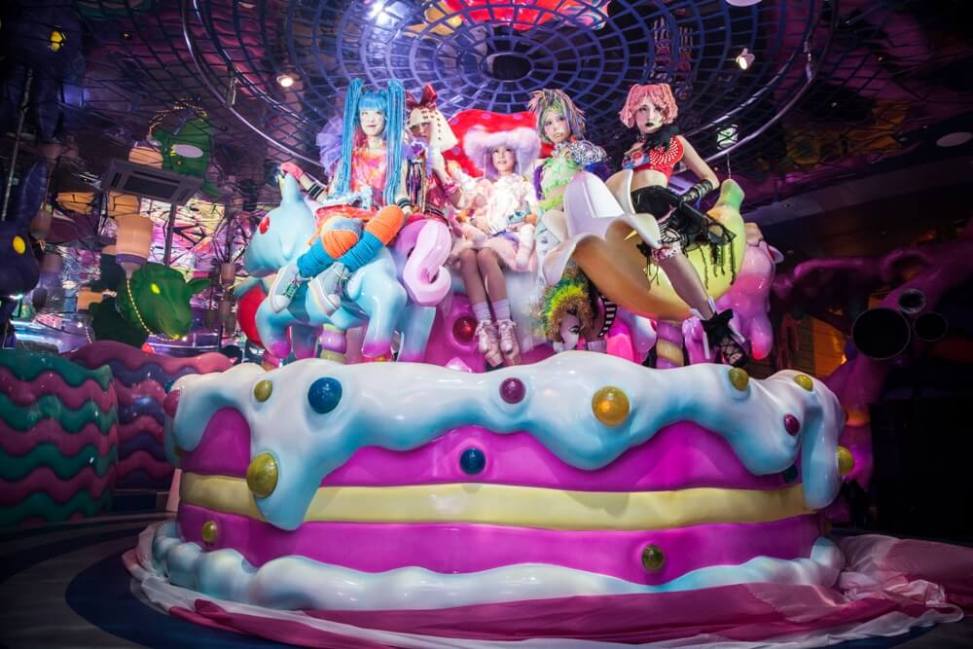 From the moment you are swallowed by Mr. Ten thousand Chopsticks, or Choppy, KAWAII MONSTER CAFE's mascot character which's mouth functions as the entrance of this café newly opened in August 2015, you know that you are entering a different world. One so vivid and crazy that it could only be possible in Japan, or to be more precise, only in Harajuku.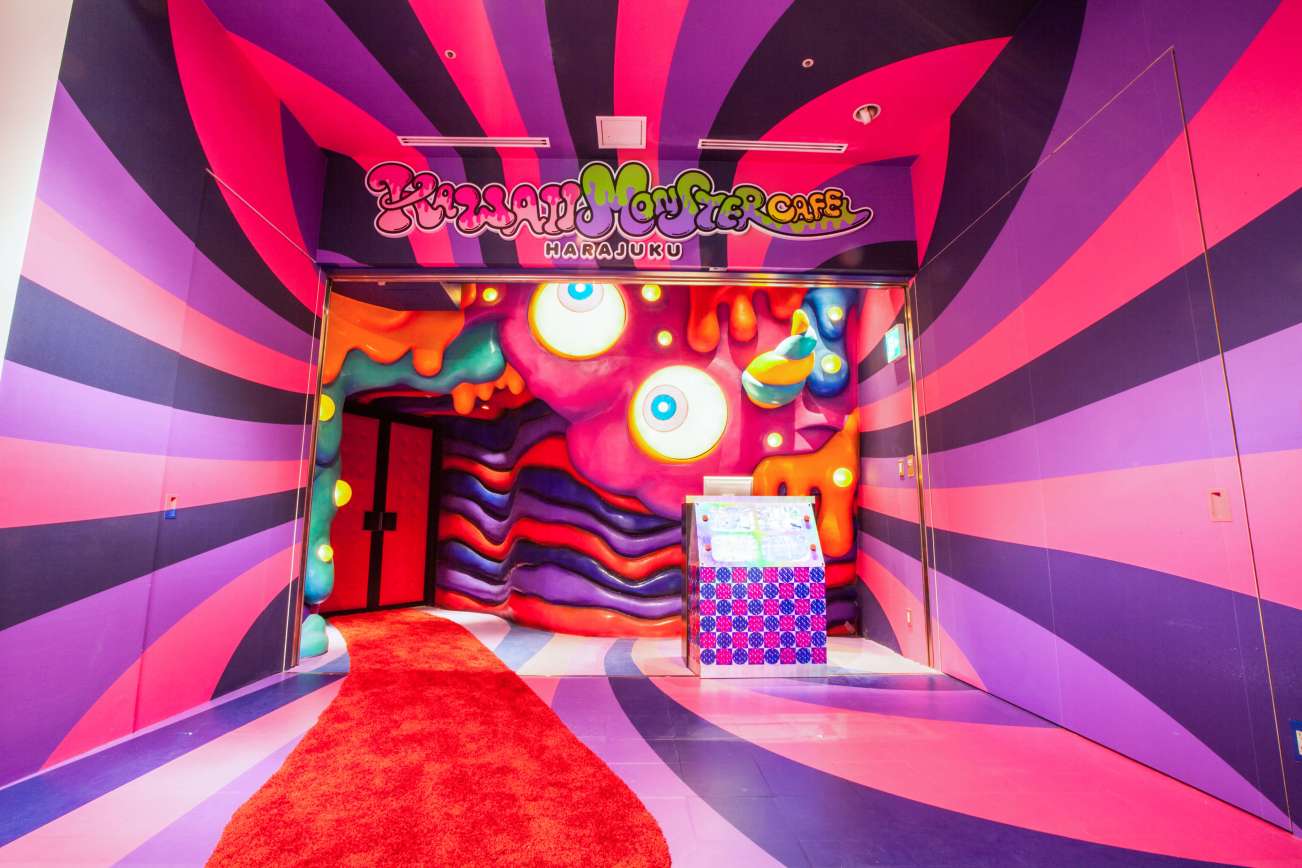 Harajuku, Tokyo's hip and wacky youth fashion trendsetting area is like a giant toy box turned upside down with toys of all sorts of colors and shapes spread throughout the city. Not just the architecture, but also the people that walk the streets scream originality and abstractness, together making Harajuku a monster of a city, and a cute monster it is!
But even in Harajuku, KAWAII MONSTER CAFE's bizarreness manages to stand out as a monster within a monster. After entering the café, you will first be confronted by the sweets go round, a carousel with the looks of a giant cake. While fairy-tale like animals galloping on this alone are enough to bring about a sense of awe, do realize that this is only the beginning.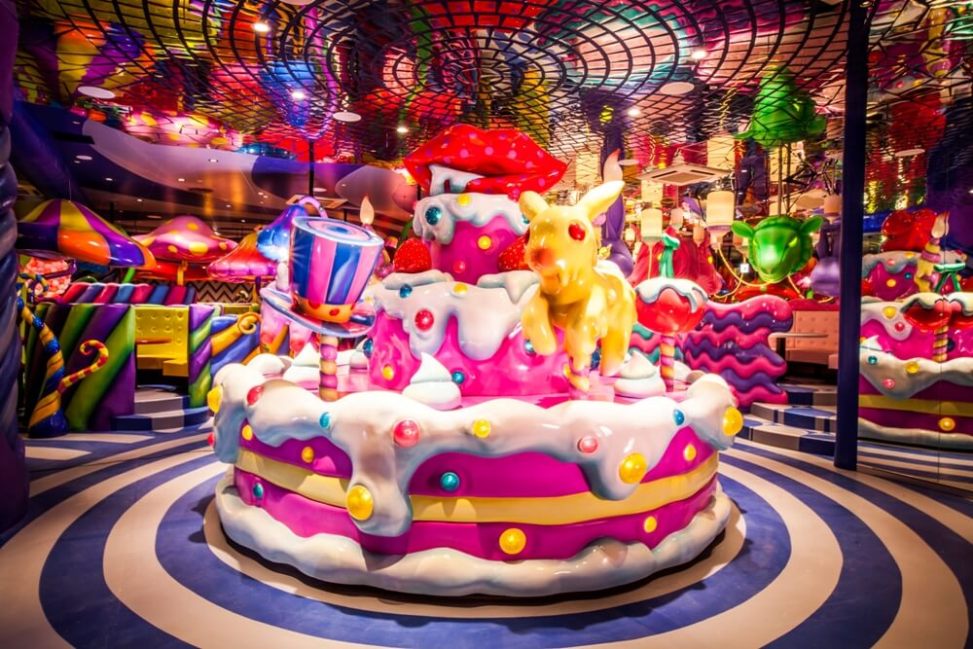 As one of Tokyo's most spacey cafes, KAWAII MONSTER CAFE boasts 4 zones of different theme and interior. These range from unicorn heads drinking from baby milk bottles to a glowing jellyfish spreading its tentacles over a bar. These scenes go way beyond something one could refer to as just "cute" in the English language. However, presenting an absurd, grotesque yet somehow charming world, KAWAII MONSTER CAFE suggests that the Japanese word "kawaii" could be a much broader concept.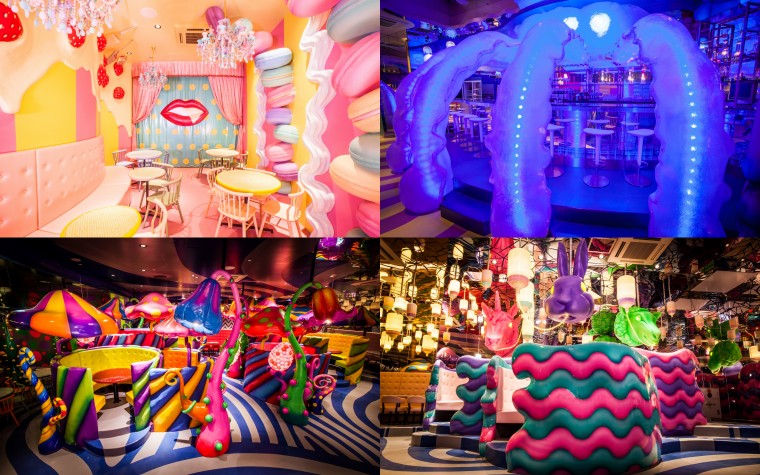 "Monster girl" – gaudy girls dressed up so flashy you won't even see on Harajuku's streets –make an essential part of this surreal world. They are not waitresses, and are best interpreted as the inhabitants of KAWAII MONSTER CAFE. Their presence makes the concept feel real and organic, and make this world actually come to life.

Dishes like Colorful Rainbow Pasta and Colorful Poison Cake make KAWAII MONSTER CAFE's universe complete. Their appearance is more like the pallet of an abstract painter and rank among the most toxic looking foods you will ever see!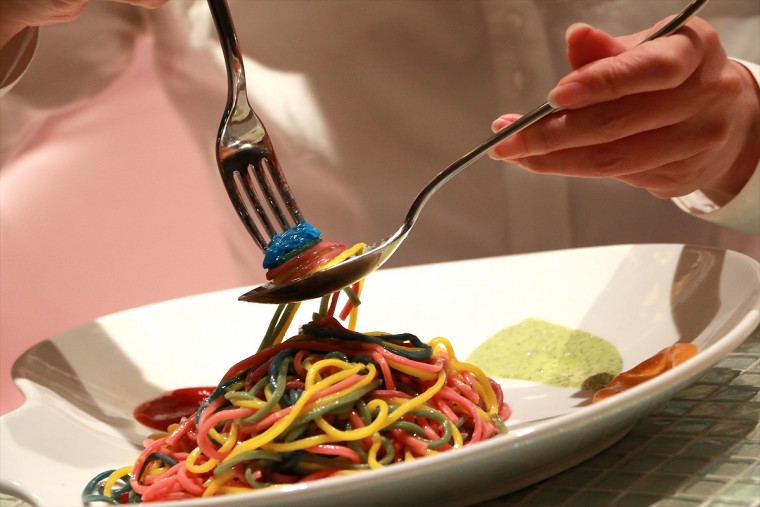 Kawaii culture is one of Japan's largest subcultures, but KAWAII MONSTER CAFE serves something way beyond your expectations directly on your plate. A visit to this new Harajuku landmark will blow your mind and have you rethink the definition of "kawaii". At least KAWAII MONSTER CAFE suggests that if translated simply as "cute", the true essence of this culture could be lost in translation.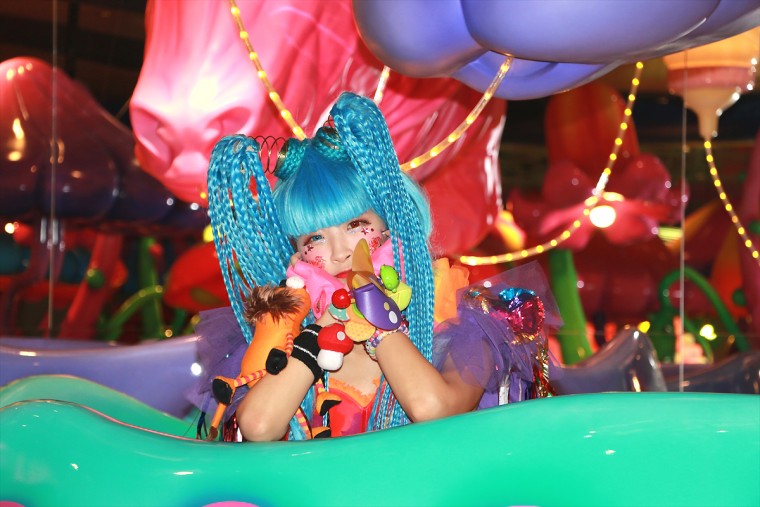 This article was written with the assistance of Fields Research Institute, which conducts research in entertainment.