[WAttention X FIELDS Research Institute] 
Explore the fascinating world of Japan's subcultures with insights from the inside
Japanese craftsmanship spirit meets Pikachu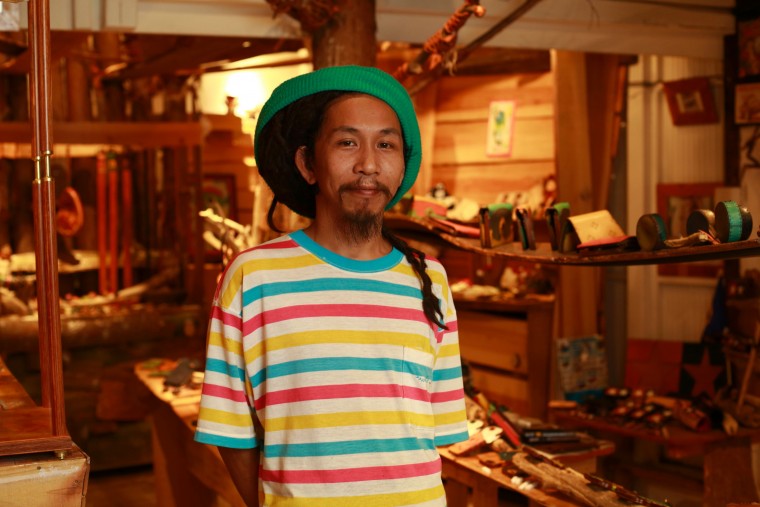 Already as a child, the founder of OJAGA DESIGN, Sei Ogawa, or Ojaga, the nickname he is known by, loved to create. "I could spend hours tuning up my Mini 4WD's" he says, showing his fond memories of these Japanese miniature race car models by brand Tamiya, that were a huge boom among children during the eighties and nineties. It was a great time to be a child in Japan, as the dawn of the golden years of Japanese subculture entertainment brought along many classic manga, anime and video-games to be engrossed by. These would later become a major source of inspiration for OJAGA DESIGN's leather accessories.
After graduating high-school, Ojaga stuffed the minimum items necessary to survive in his backpack, and departed on a journey that would change his life forever. In Africa, a land that has inspired him in many ways, Ojaga became fascinated by leather through African drums, realized the material's potential and decided to make what would later become his lifework out of it.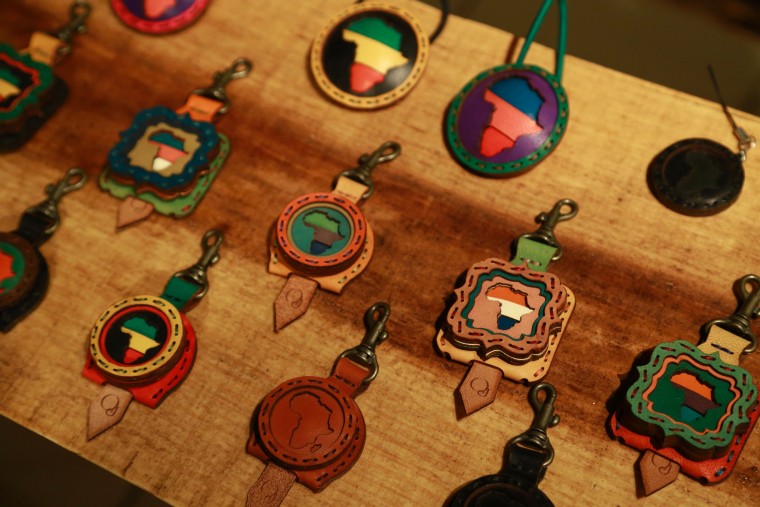 Today, Ojaga is the owner and founder of OJAGA DESIGN, a leather accessory brand that creates handcrafted Japan made products. The iconic sewing stitches that show how hours of love and care went into each craft are not just charming, but also proof that Ojaga and his employees are proud owners of the Japanese craftsmanship spirit.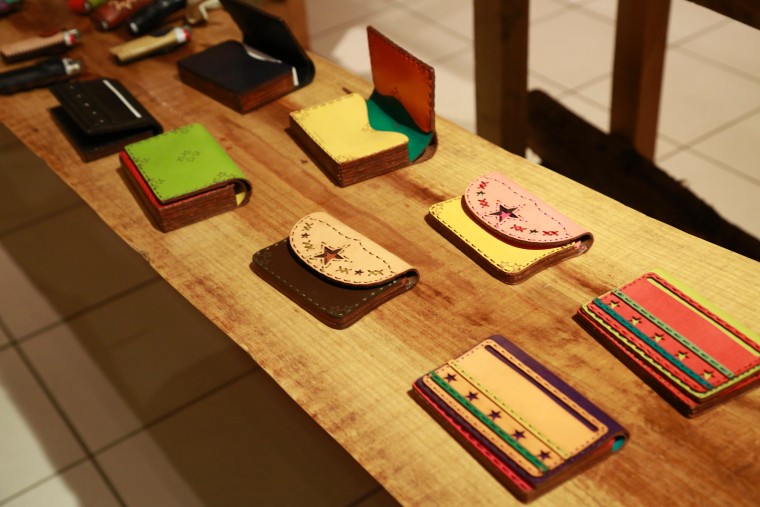 Since its founding, OJAGA DESIGN has been part of a wide variety of collaborations. It has teamed up with different fashion apparel brands, and one of its first joint projects was a partnership with Tamiya, Ojaga's beloved brand of mini plastic model cars. He is heavily inspired by Japanese subculture, and two and a half years ago he even managed to catch his first Pikachu, the best-known character from the beloved global video game and animation franchise, Pokémon. "I received an offer from The Pokémon Company to create a Pikachu themed accessory."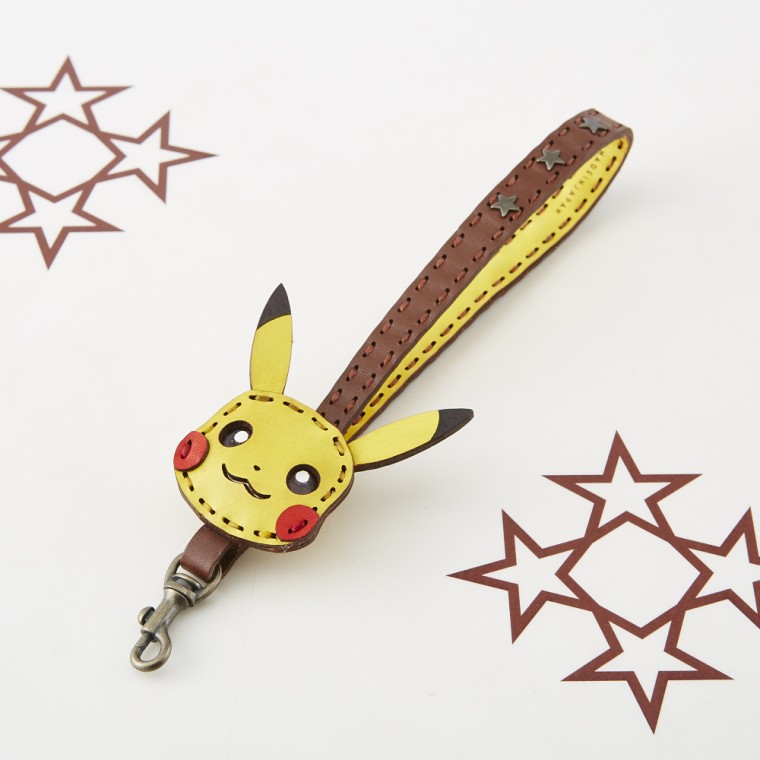 While most Pokémon Trainers aspire to catch 'em all, Ojaga chooses to focus instead on just Pikachu. Throughout the years, he has produced a wide assortment of Pikachu themed leather accessories, as well as key holders and pouches featuring Poké Balls, devices used for catching wild Pokémon.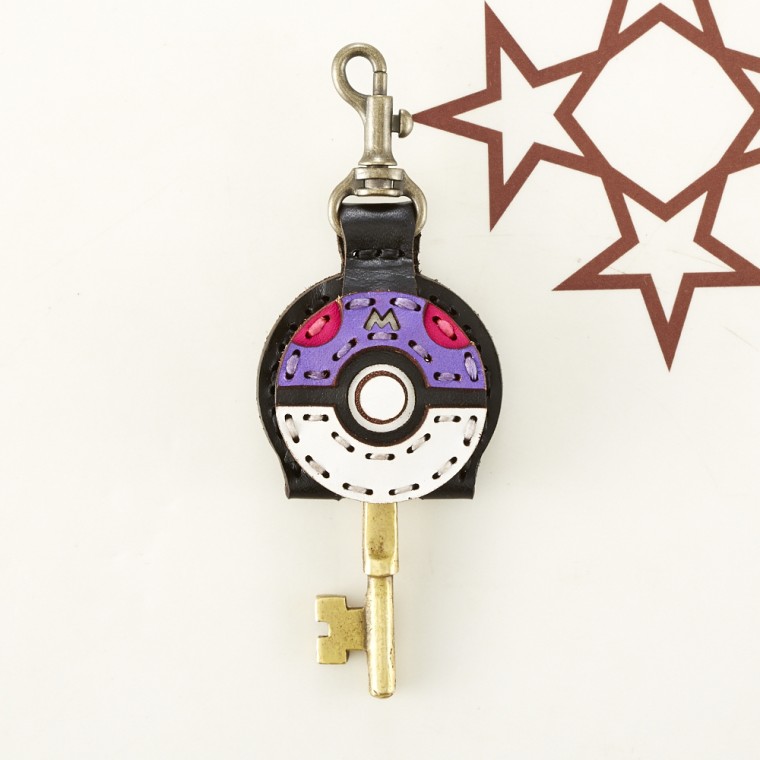 After Pokémon, many big names including Studio Ghibli ("My Neighbor Totoro") and SANRIO ("Hello Kitty") followed, and so OJAGA DESIGN's assortment is full of must have items for otaku.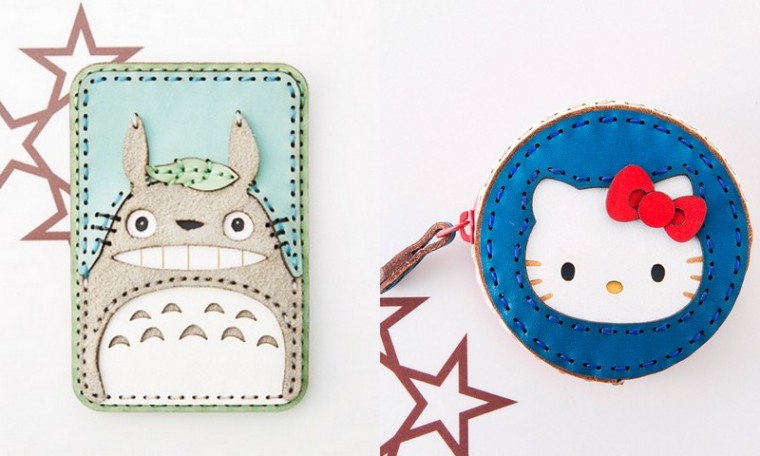 What makes OJAGA DESIGN special, is that even after receiving such fame, Ojaga has refused to change his philosophy of putting an emphasis on handmade products. Every single accessory crafted by OJAGA DESIGN is still sewed by hand to the last stitch, making the amount of products that can be manufactured extremely limited. This forces foreign customers to come to Japan to purchase these limited crafts. "But isn't the journey itself half the fun?" says Ojaga, a man that has travelled the world in search for unique crafts himself.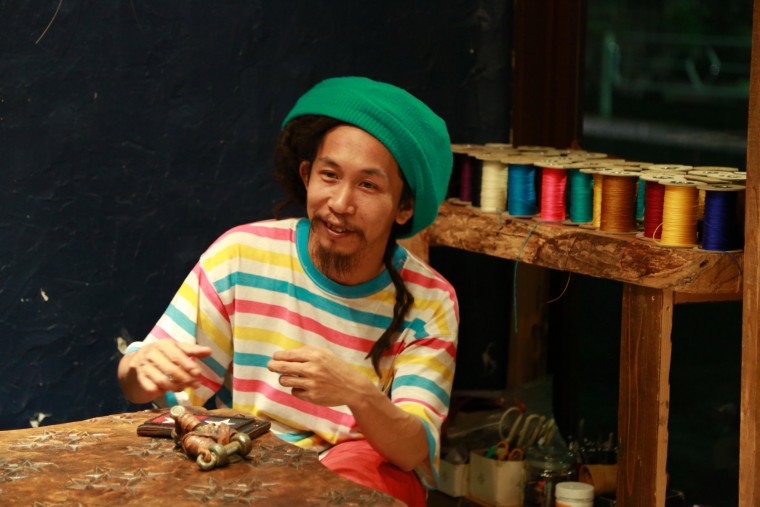 Ojaga wants you to experience and appreciate the hard work that goes into handmade crafts for yourself, and introduces the OJAGA KIT, a workshop kit that includes all the materials and tools necessary to make your own creation. "With our Pikachu OJAGA KIT, you can sew your own Pikachu strap. It makes for a unique present to give someone, especially a Pokémon fanatic"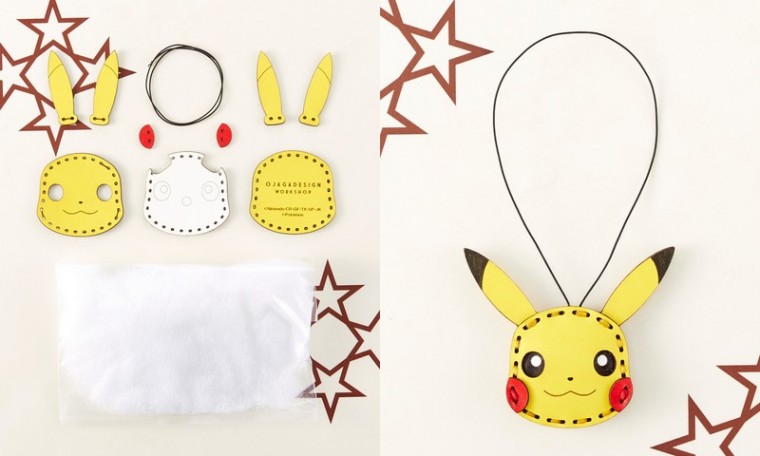 "I'm not striving to become a multi-billion dollar brand. I just hope that people can remember the charm and appeal of handmade crafts through my work." And indeed, from its creations to the people that make them, OJAGA DESIGN succeeds in reminding you and me the character of crafts before mechanization and mass-production.
Interested yet? Check out OJAGA DESIGN's official stores in Tachikawa and Daikanyama during your visit to Japan!
This article was written with the assistance of Fields Research Institute, which conducts research in entertainment. 

OJAGA DESIGN Tachikawa
Location: Takamatsucho 1-16-20, Tachikawa, Tokyo
Access: 10-min by taxi from JR Tachikawa Station North Exit
Hours: 11am – 8pm
OJAGA DESIGN Daikanyama
Location: Ebisu Minami 3-6-7-201, Shibuya, Tokyo
Access: A 6-min walk from Daikanyama Station (Toyoko Line)
Hours: 1pm-9pm (from 12am to 8pm on weekends and public holidays)
©Nintendo・Creatures・GAME FREAK・TV Tokyo・ShoPro・JR Kikaku ©Pokémon
©1976, 2014 SANRIO CO., LTD. APPROVAL NO.S550740
© 1988二馬力・G