Cast yourself into the authentic Japanese culture and way of life by engaging in outdoor activities, and explore the amazing charm of Akita through various experiences and exchanges. 
大館・小坂鉄道レールバイク


CYCLE AWAY ON

ODATE-KOSAKA RAILBIKE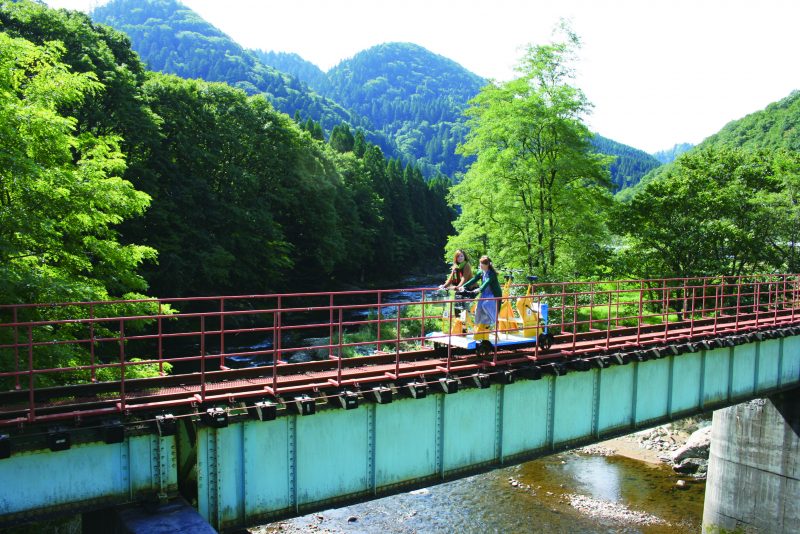 Years ago, the decommissioning of the hundred-year-old Kosaka Railway inspired a recreational project involving visitors riding railbikes while appreciating Odate's scenic beauty. Today, the track connecting Odate and Kosaka is filled with visitors snapping photos while biking. The unique sound of railbikes has become a signature of Odate ever since.
[Address] 30-2 Otaki, Yukisawa, Odate city, Akita prefecture
[Web] railbike.jp (Japanese)
小坂鉄道レールパーク


LOCOMOTIVE DRIVING EXPERIENCE AT

KOSAKA RAIL PARK
This railroad theme park utilizes the track and facilities of a decommissioned railway to create a one-of-a-kind experience for railroad fans. Not only can you drive a diesel locomotive with prior reservation, you can also hit the sack on Akebono, an overnight sleeper train that used to run between Ueno Station in Tokyo, Akita and Aomori prefectures. Enjoy the ultimate railroad-lover's ride at Kosaka Rail Park!
[Address] 20-9 Furukawa, Kosakakouzan, Kosakamachi, Kazuno-gun, Akita prefecture
[Web] kosaka-rp.com (Japanese)
康楽館


LEARN THE SECRETS OF

JAPANESE KABUKI THEATRE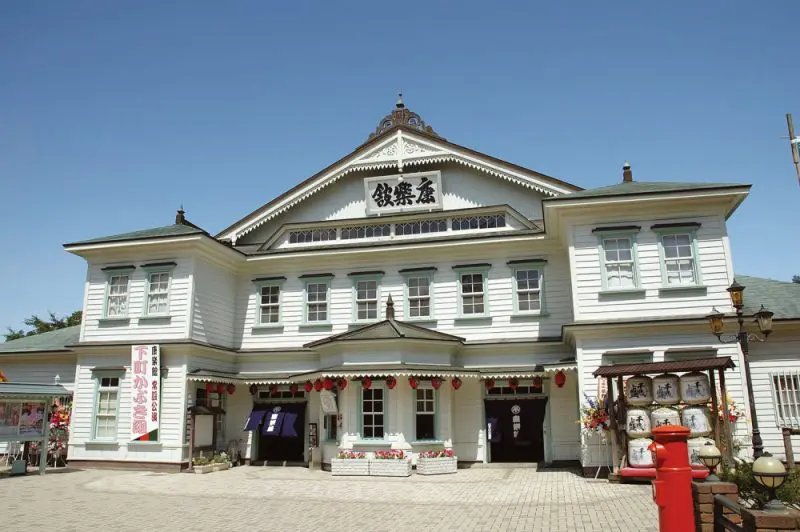 Built in 1910, the Korakukan Theater thrived as an entertainment centre for miners working at the Kosaka mine, which shut down in the 1990s. Korakukan, one of the oldest original wooden theatres in Japan, is a proof of Kosaka's glorious past and an example of the advances of modern infrastructure. Although the building has a western facade, the interior is traditional Japanese style. While here, why not sign up for an eye-opening backstage tour?
曲げわっぱの作り体験


TAKE HOME A TRADITIONAL

HANDICRAFT
Magewappa is a traditional craftwork unique to Odate. Sliced cedar wood is first processed and then carefully bent into various shapes to make bento boxes and cups. Shibata Yoshinobu Shouten in the WAPPA BUILDING near Odate Station displays a wide array of magewappa containers for sale. It also runs a do-it-yourself magewappa workshop, welcoming all to come and experience the creative process. 
[Address] 1-12-27 Onari-cho, Odate city, Akita prefecture 
[Web] wappa-building.com (Japanese)
農家民泊体験


EXPLORE COUNTRY LIFE BY STAYING AT A

FARMER'S B&B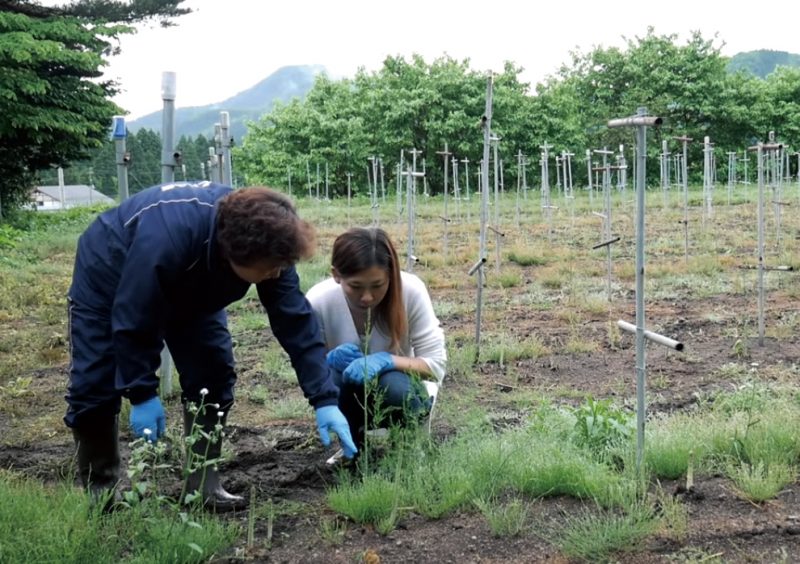 Blessed with many natural resources, Odate is one of the major farming areas for rice, vegetables and fruits. If you are interested in agriculture and local living, why not book a night at a farmer's B&B? Not only do you get to roll up your sleeves at the farm during the day, you can also get insider tips on how to make delicious kiritampo.
[Web] letsmofumofuakita.jp/en/publics/ index/134/
きりたんぽ作り体験


HAND MAKE ONE OF

AKITA'S MOST ICONIC DISHES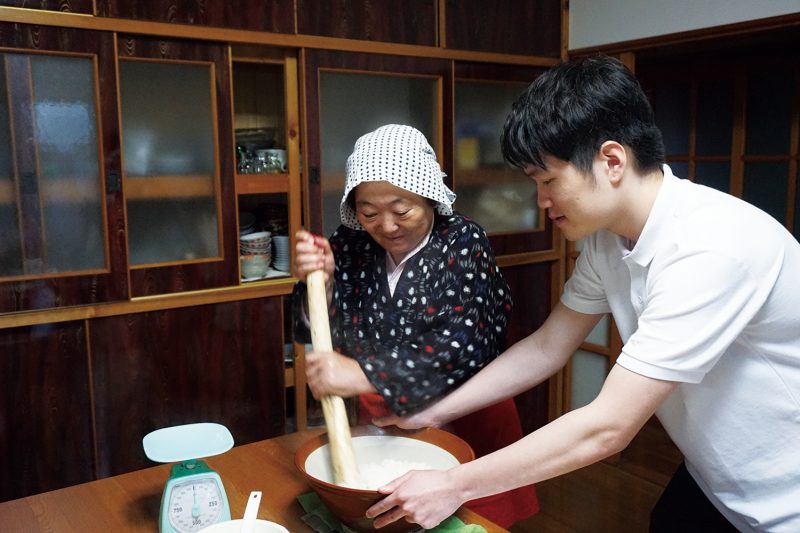 The most popular soul food for people living in Odate, you can learn how to make yummy kiritampo the traditional way at Yoki-na-kasan's (Cheerful mothers' shop). First, mash cooked rice and shape it around a wooden skewer to grill on coal. Be prepared though, the aromatic smell of rice is hard to resist!
[Address] 97-1 Ienoushiro, Magata, Odate city, Akita prefecture
[Web] yoki-kasan.com (Japanese)