The World's Most Picturesque Pilgrimage
If you take just one pilgrimage – or perhaps just a long hike – in your life, you won't find a more scenic one than here.
Though a slight trek off the typical tourist path to Osaka, go just 100 km further south and you'll reach the area CNN named the top pilgrimage site in the world – even above the Inca Trail to Machu Picchu. Known as the Kumano Kodo, this ancient trail winds through three prefectures – Wakayama, Nara, and Mie – linking together its three most sacred sites: Yoshino/Omine, Kumano Sanzan, and Koya-san. In 2004, the trail and sites were registered together as a cultural world heritage site.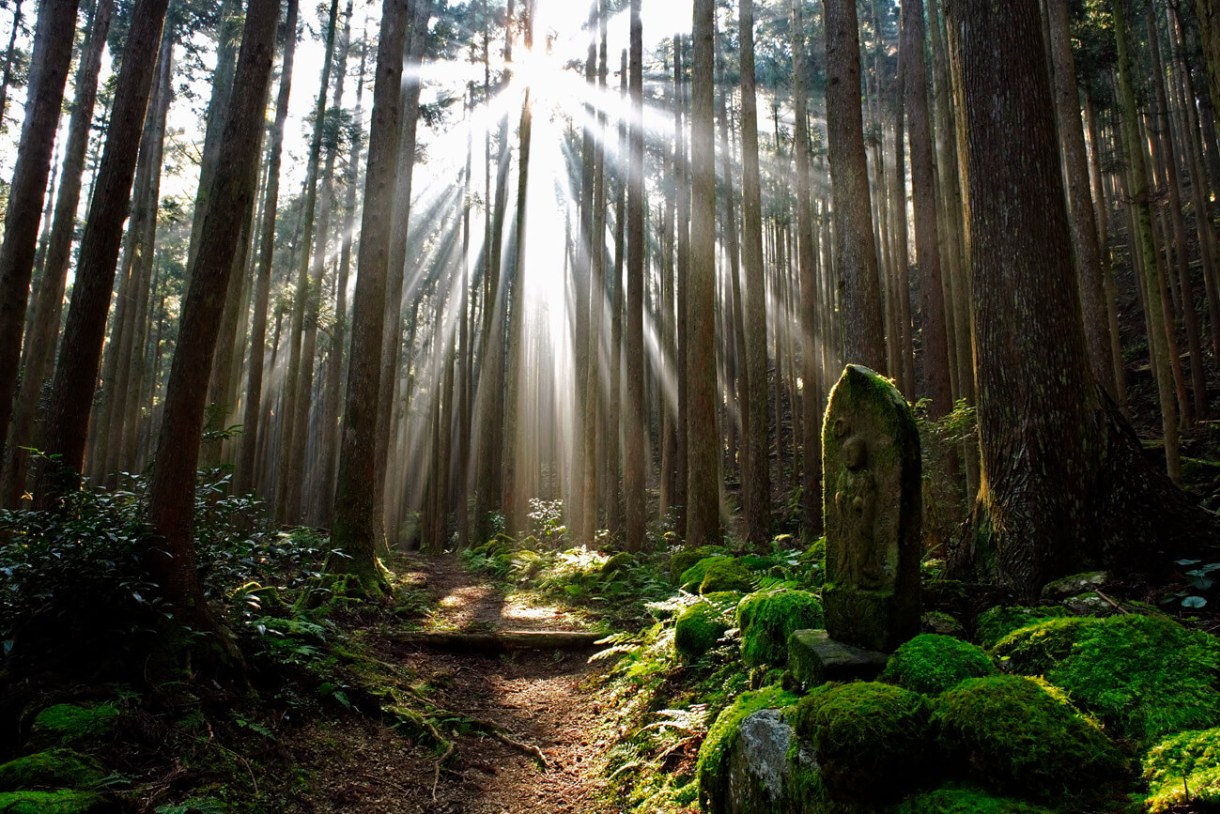 With dramatic views from 2,000 m high overlooking the Pacific seascape, abundant streams and waterfalls, and gentle sunlight trickling through the towering cedars, it's no wonder this richly forested mountain range in the Kii Peninsula was worshiped as Japan's main sacred mountain by the 12th century. Valued for its reflection of the fusion of Buddhism and Shintoism here, a sect known as Shugen also took root here, which holds to strict ascetic training in the severe mountain environment. And though the 1,200 year old shrines and temples here are the divine destinations, the etherial journey along these steep and rugged paths is just as heavenly.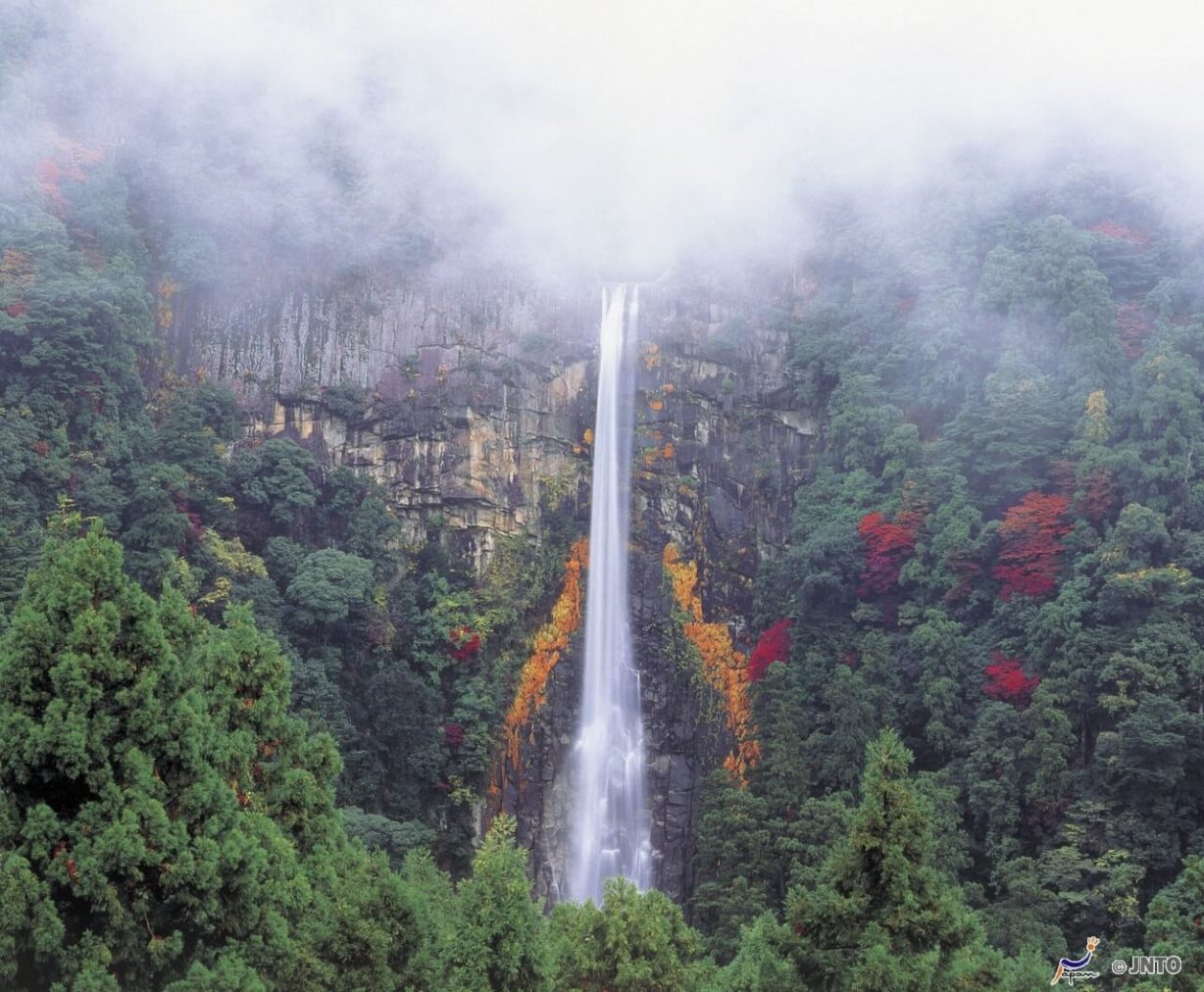 Trekking through all 307.6 km of pilgrimage routes could take weeks. But for those who don't have a month to spare (nor the agility for 20+ km of steep hiking per day), grab a bamboo staff, and maybe even a Heian era kimono—rentable at one of the local teahouses—and be sure to hit these highlights below.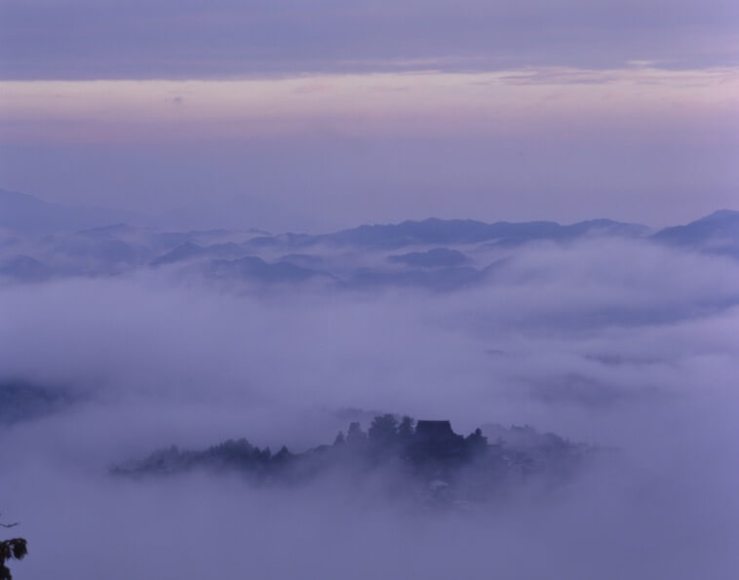 Mt. Yoshino – Yoshinoyama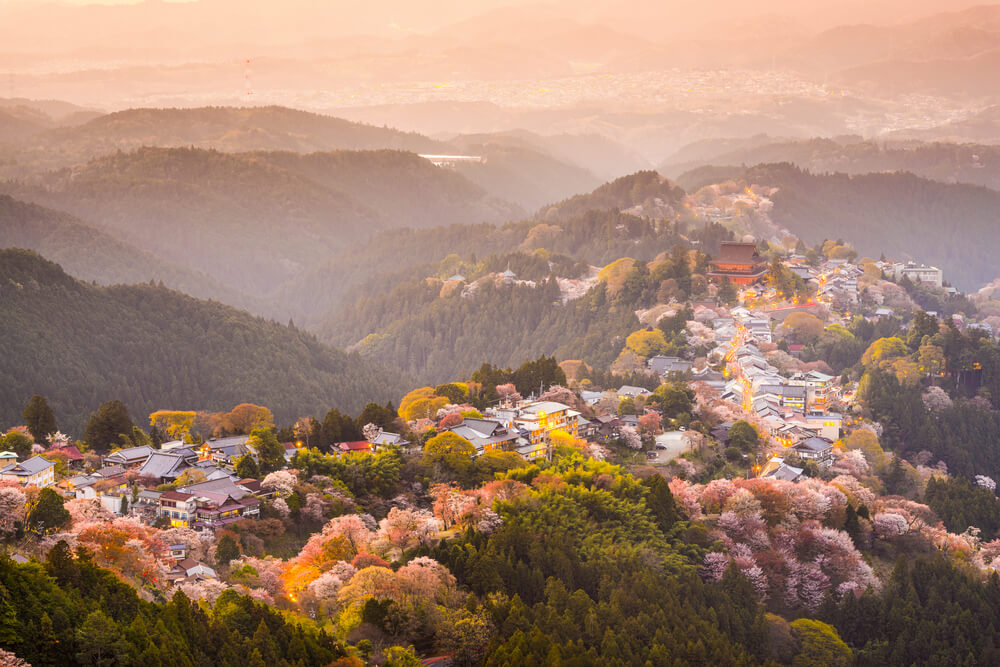 One look at these precipitous ridges that peek through the clouds make it clear why En no Gyoja established this area as the home for Shugen's harsh ascetic practices in the 8th century. Followers of this Buddhist sect seclude themselves here, and by the mid-10th century, this mountain's renown reached as far as China.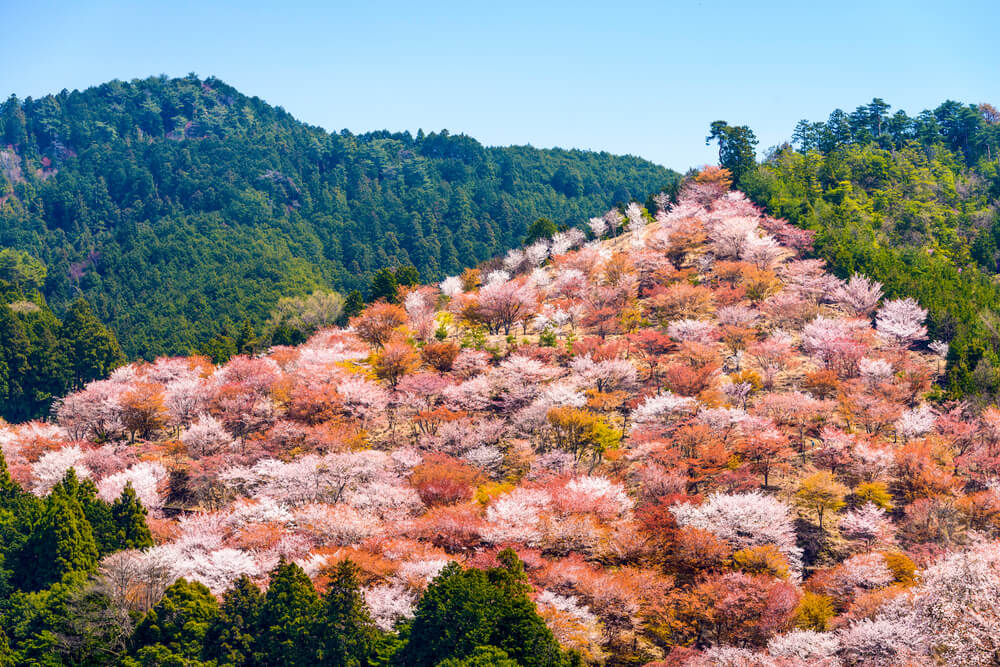 But this mysterious highland is equally famed for its cherry blossoms, as it is said "thousands of trees in a single glance" can be gazed upon here.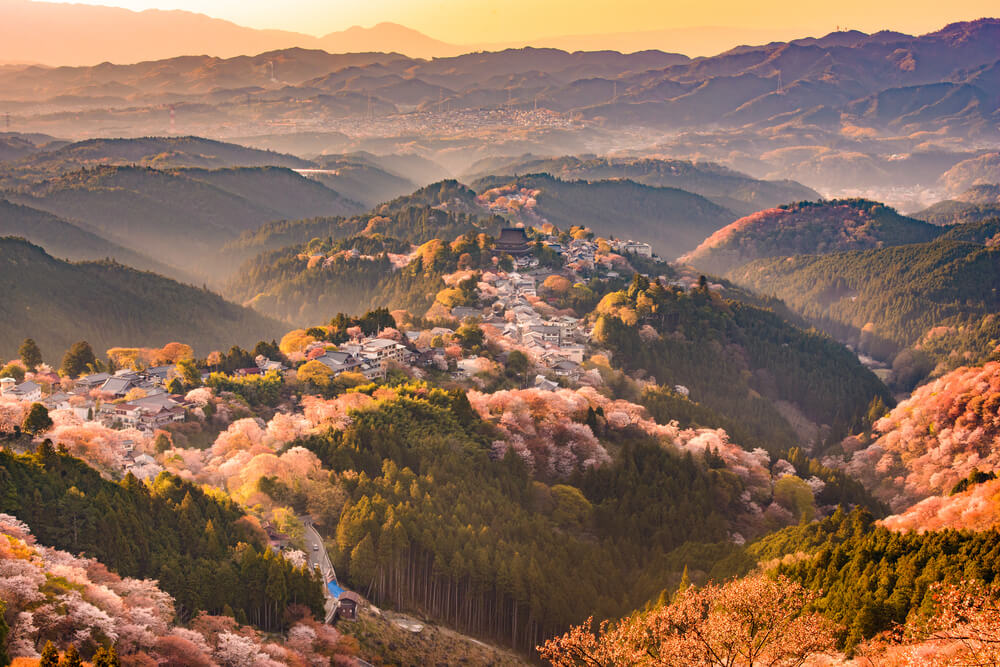 Nachi Otaki Falls
Behold Japan's highest waterfall, surging from 133 m high. Deemed as divine for its glorious down flow, this cascade as the backdrop to Seigantoji Temple's three-story pagoda is the most iconic scene from the entire Kii Peninsula. After snapping your selfies, get a cool spray by the base of the falls, as these waters are said to bring long life.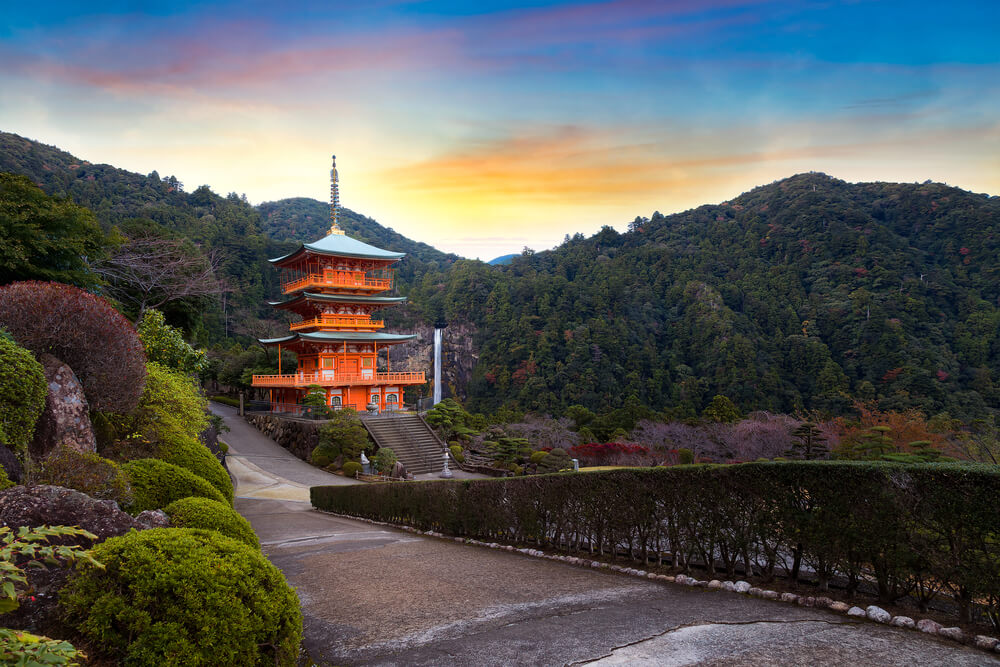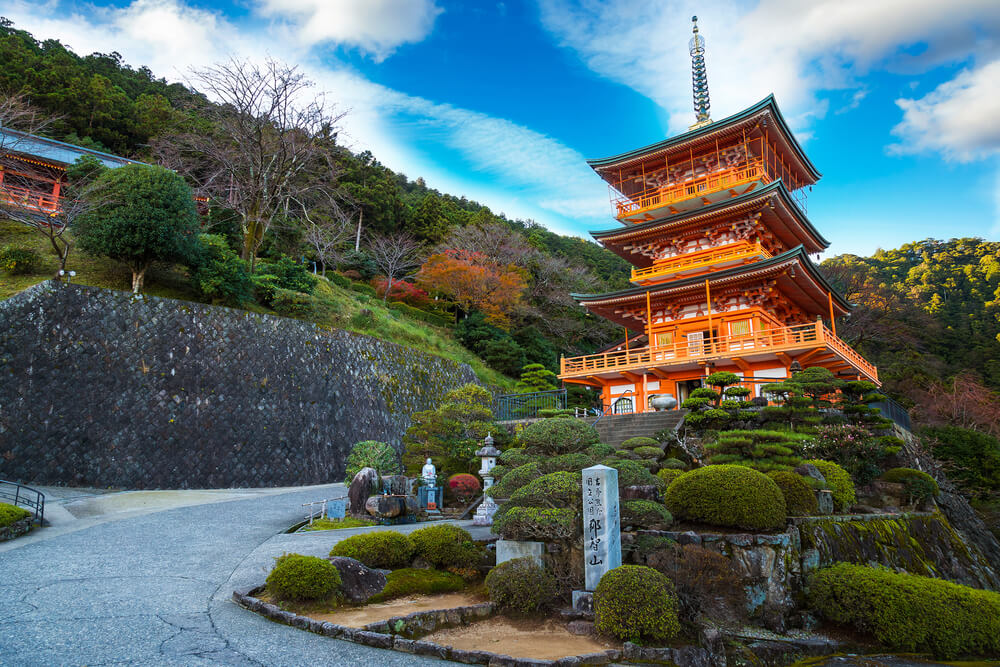 Koya-san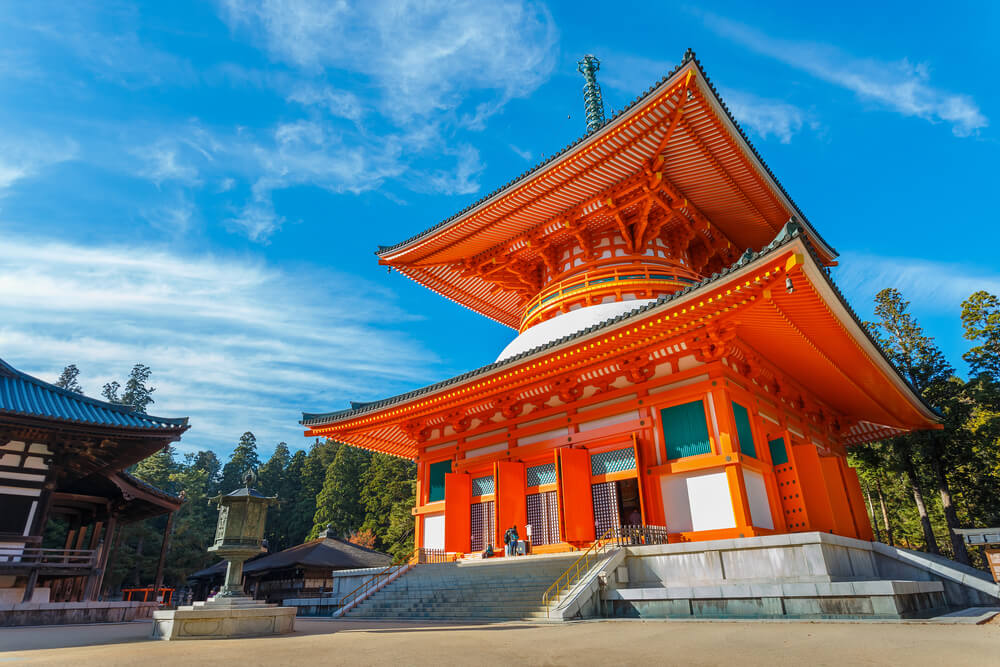 Amongst the city of over a hundred temples a top Mt. Koya, Kongobuji Temple is its crowned construction, and the head temple of Koyasan Shingon Buddhism in Japan. Along the way here, spend a night at one of the shukubo (temple lodgings) for a real taste of pilgrim life – literally, as many include the traditional vegetarian menu are offered to monks. Not only is it the most authentic way to travel, it's the easiest on your pocketbook!
Access:
---
Mt. Yoshino: A 40-min train ride (Kintetsu Line) from Kashiharajingu-mae Station to Yoshino Station.
Nachi Otaki Falls: A 30-min bus ride (Kumano Kotsu Bus) to Jinja-otera-mae car park from Kii-Katsura Station (JR Kisei Honsen).
Kongobuji Temple: A 15-min bus ride to Kongobuji-mae bus stop from Koyasan Station.