With its grand temples and roaming deer, a trip to Nara is the perfect way to take a glimpse into Japan's past without involving any time travel! Just 30 kilometers from Kyoto, Nara was the capital of Japan during the 8th century, and today it is home to eight UNESCO World Heritage Sites.
While most visitors to Nara are day-trippers from nearby Osaka or Kyoto, an overnight stay in a local ryokan with hot springs is the ideal way to finish off a trip to this traditional city. Read our Nara travel guide for the best ideas on what to see and do in the city.
Ultimate Nara Travel Guide: Nara Park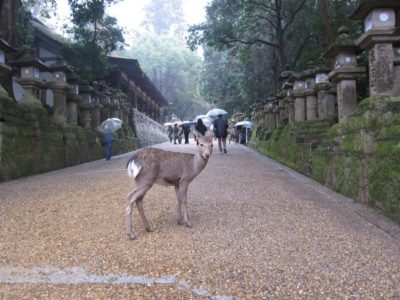 The first port of call for most visitors to the city is the centrally located Nara Park, which serves as a gateway to many of the city's temples such as Todai-ji Temple and Kofuku-ji Temple, along with the Nara National Museum. Nara Park's star attraction is undoubtedly the tame deer that roam the streets and park area freely, nudging delighted tourists politely to purchase senbei (Japanese rice crackers) for them.
The deer that reside in Nara Park have a long association with the city, having lived there since the 8th century. Once considered sacred messengers of the gods, they are still viewed today as national treasures with a population of approximately 1,200 deer living in the park and surrounding area.
 Aside from feeding the deer, there are several traditionally landscaped Japanese gardens within Nara Park to explore, complete with teahouses that are open to the public. Designed as a strolling garden, Isuien Garden is one of the most beautiful gardens in the city with its central ornamental pond, stepping-stones, and collection of wooden teahouses serving hot cups of matcha tea.
Ultimate Nara Travel Guide: Japanese Temples
Todai-ji Temple 
Among Nara's most popular attractions and one of Japan's most impressive temples, the Todai-ji Temple complex includes one of the world's largest wooden structures, which houses the mighty 15-meter high Daibutsu (Great Buddha) statue. Made from more than 400 tons of bronze, this impressive statue took over three years to construct and attracts thousands of visitors daily who come to the temple to pray or pay their respects.
Other interesting landmarks around the Todai-ji Temple grounds include the Nandai-mon Gate flanked by two 8.4-meter-high fierce guardian statues carved in the 12th century, and the Nigatsudo Hall featuring Buddhist carvings and the Bell Tower which houses a 23-ton bell that dates back to the year 1207.
Address: 406-1 Zoshicho, Nara, 630-8211
Horyu-ji Temple
Established in the early 7th century by Prince Shotoku, Horyu-ji Temple's five-storied pagoda is a designated National Treasure and was the first Buddhist temple to become a UNESCO World Heritage Site. The temple building is one of the world's oldest wooden structures and houses an exhibition containing priceless cultural properties such as ancient statues, paintings, and wood carvings.
Horyu-ji Temple is located in the scenic town of Ikaruga and is approximately a 50-minute bus ride from the city's downtown area. Other nearby points of interest include Horin-ji Temple and Hoki-ji Temple, both of which have stunning three-storied pagodas.
Address: 1-1-1 Horyuji Sannai, Ikaruga, Ikoma District, Nara 636-0115
Toshodai-ji Temple
Located on the outskirts of Nara city, Toshodai-ji Temple was founded by Chinese priest Ganjin, as a place for Buddhist training in the 8th century. The main hall features impressive Buddhist images, while other points of interest include former sleeping quarters for the monks who trained there and buildings housing old paintings and crafts.
Address: 13-46 Gojocho, Nara, 630-8032
In addition to ancient Buddhist temples, Nara is home to several Shinto shrines, with Kasuga Taisha being one of the most attractive to visit. Located in the Nara Park area, a visit to the shrine is an obvious addition to any itinerary after exploring nearby Todai-ji Temple.
Nestled within the Nara Park's forested area, the shrine is a tranquil place to explore with its red torii gates, lantern-lined pathways, and resident deer who graze on the grounds. The shrine is also famous for its botanical gardens, which lie within the precinct and are particularly popular with visitors in May when the 200 wisteria trees are in full bloom. There is also a traditional and scenic garden café within the shrine grounds where visitors can enjoy tea, coffee, and Japanese confectionary.
Nara National Museum, located in Nara Park, is spread across four buildings and houses Buddhist statues and cultural items from the Nara Period (710 to 784 AD) along with Buddhist works of art. In the museum's central garden, visitors can also find an immaculately preserved Edo-period teahouse.
Photography lovers should pay a visit to the Nara City Museum of Photography, dedicated to the works of Irie Taikichi, a photographer who documented life in Nara over 50 years by taking pictures of local festivals and daily life. Art enthusiasts can venture over to the Nara Prefectural Museum of Art with its collection of Japanese works primarily from the Meiji and Edo eras.
More unusual museums in Nara include the Kashihara City Museum of Insects, popular with children for its tropical butterfly gardens, and the Katsuragi Sumo Museum said to be the birthplace of sumo wrestling which also features a full-size wrestling ring.  
Ultimate Nara Travel Guide: Food and Drinks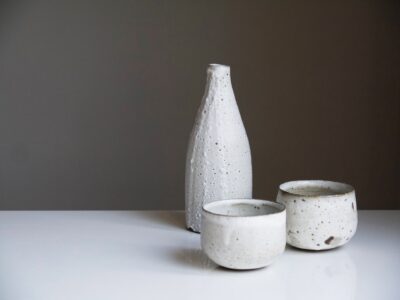 Like most Japanese cities, you'll find a mix of traditional Japanese and Western cuisine in Nara, along with regional specialties. Some of the most popular local dishes in Nara include kusamochi, warm green-colored rice cakes, usually filled with red bean paste. Another popular hit with visitors is the Daibutsu egg custard, served in individual glass jars in a variety of flavors to include cherry blossom, green tea, and chocolate.
Nara's fertile soil produces high-quality organic vegetables, often used in Buddhist vegetarian cuisine, and found in many of the city's vegetarian cafes and restaurants. Another popular dish in Nara is Miwa somen, finely cut noodles that were first imported to Nara from China more than 1,200 years ago.
Nara is also home to Ohmiwa-jinja, a shrine considered sacred for sake brewers. There are dozens of small sake breweries in Nara, including several close to the shrine, such as the family-run Imanishi Sake Brewery, which operates regular tours and tasting sessions for visitors.
In addition to Japanese sake, Nara is the ideal place to pick up some traditional souvenirs for friends and family back home. Deer-themed souvenirs are, unsurprisingly, popular items, with goods featuring the city's deer mascot Shikamaro-kun commonly found in stores. Other traditional items available to purchase in Nara include utensils for tea ceremonies, calligraphy supplies, and special notebooks known as shuincho in Japanese, used to collect stamps and seals from temples and shrines.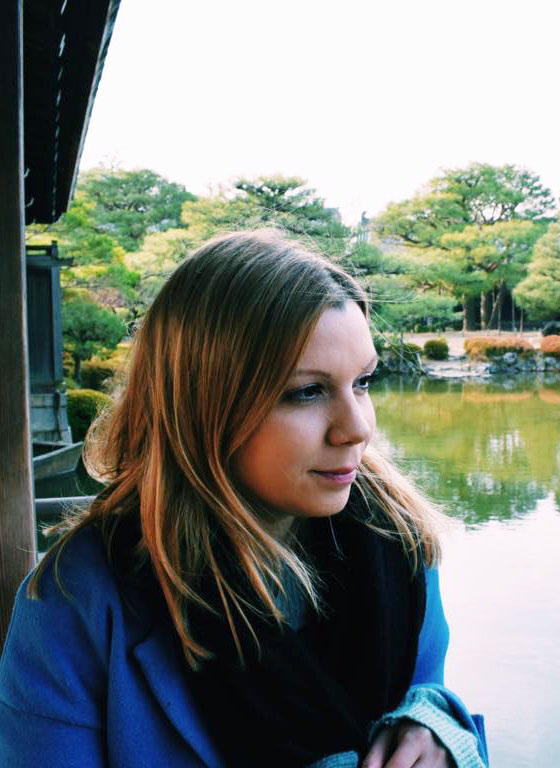 Tanja has spent more than three years exploring Japan, from the mountains of Hokkaido to the beaches of Kyushu. As a full-time travel writer, she loves to explore off the beaten path places, and her favourite part of Japan is Shikoku where she lived for two years. When in Tokyo, you can often find her checking out the latest cafes.
*Disclaimer:
This article was written by an outside writer, and WAttention is not responsible for any damage caused by the information on this page. Please be aware that the accuracy of the information posted in this article is not guarantied, and the content may be changed without notice.