Hokkaido, Japan's second largest island, is also referred to as the "The Big Land in the North" by the locals. Blessed with picturesque nature and bounty from the sea and land, it is a favorite getaway destination for the Japanese and tourists alike. WAttention flew in to Sapporo and did a 5D4N rail and rental car tour through the big land. Follow our trip and train details here!  
0840h Leave Sounkyo Onsen by local bus
0915h Arrive Kamikawa Station
0925h Leave Kamikawa on L'EX Okhotsk No.2 for Asahikawa
1010 Arrive Asahikawa Station
1030 30 min drive from Asahikawa to Biei
BIEI, LAND OF ROLLING HILLS AND FAMOUS TREES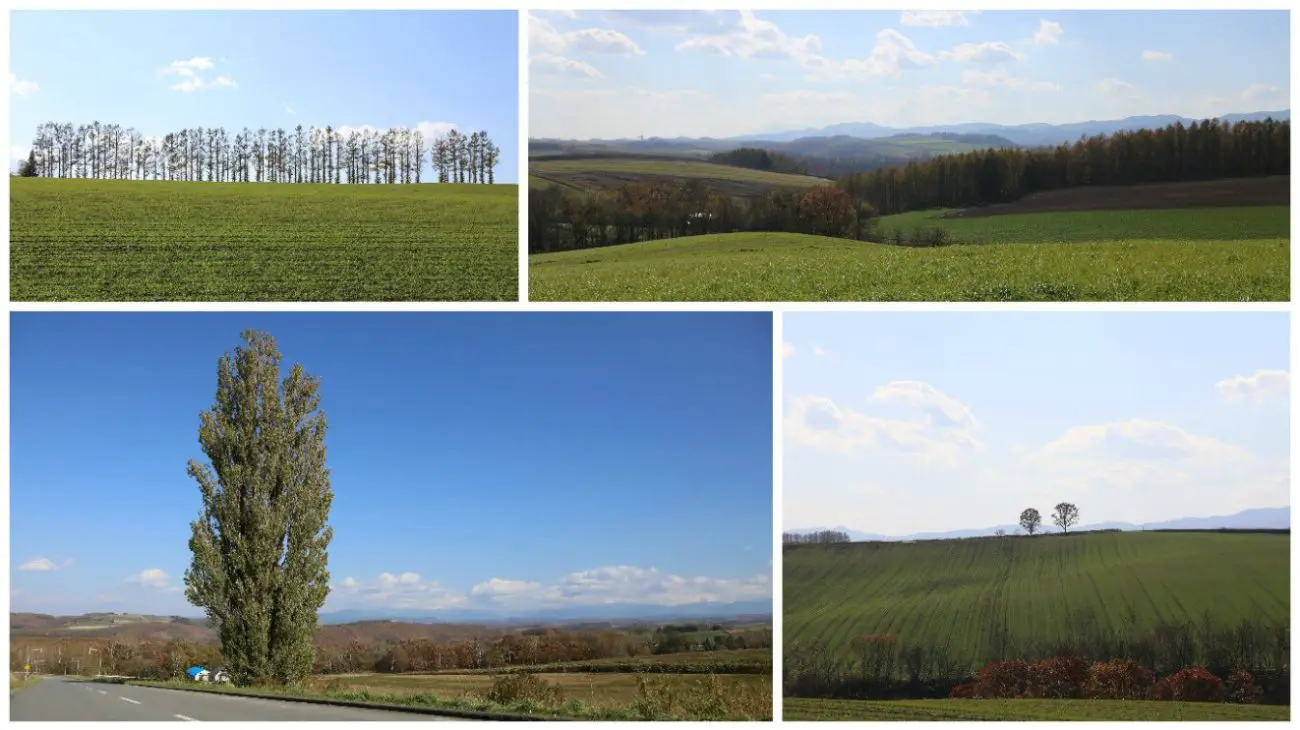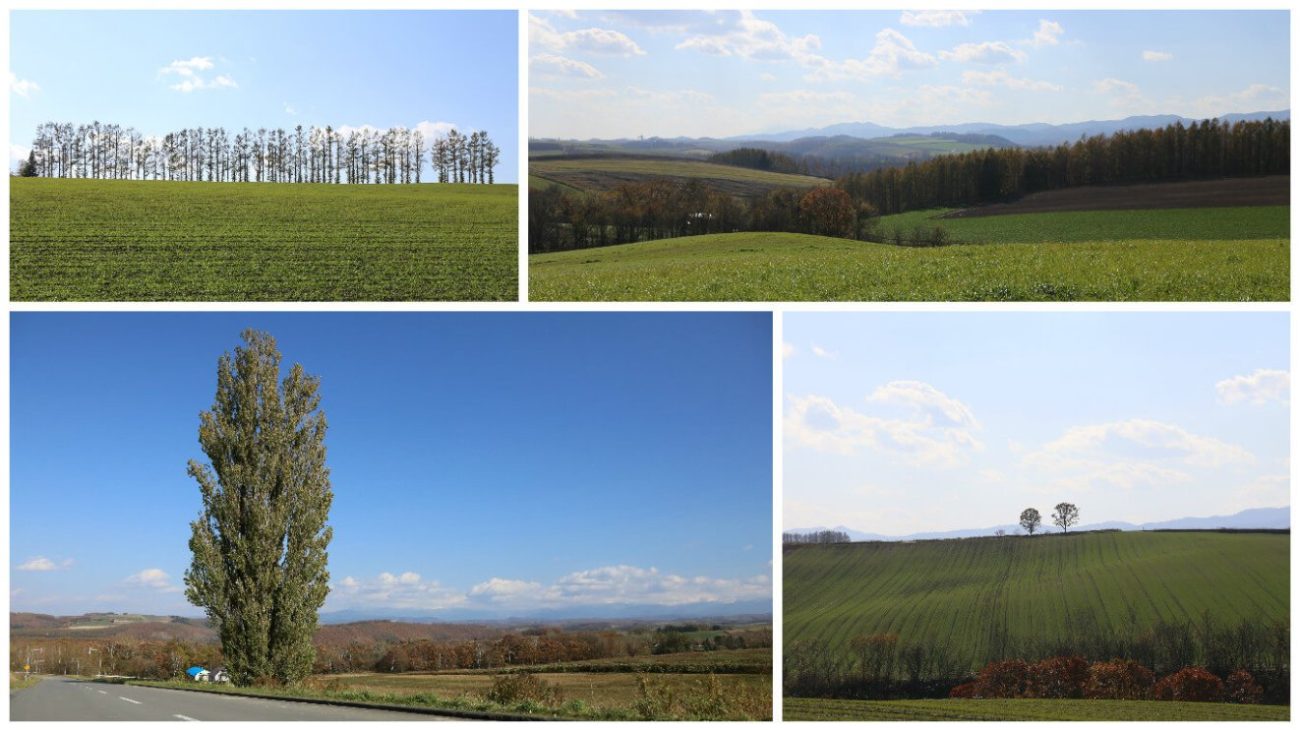 Biei's rolling hills and fields of patchwork colors (depending on the crop of the season) makes it a picturesque place to drive through and almost transports you to an English or European countryside.
Some of its famous trees include the Ken and Mary Tree, a poplar tree that became popular after it was used as a location for a Nissan Skyline commercial in the early 1970s, and the Parent and Child Trees, though the "child" tree in the middle was recently blown away by strong winds, leaving the parents behind (bottom right of the photo collage).
PICNIC LUNCH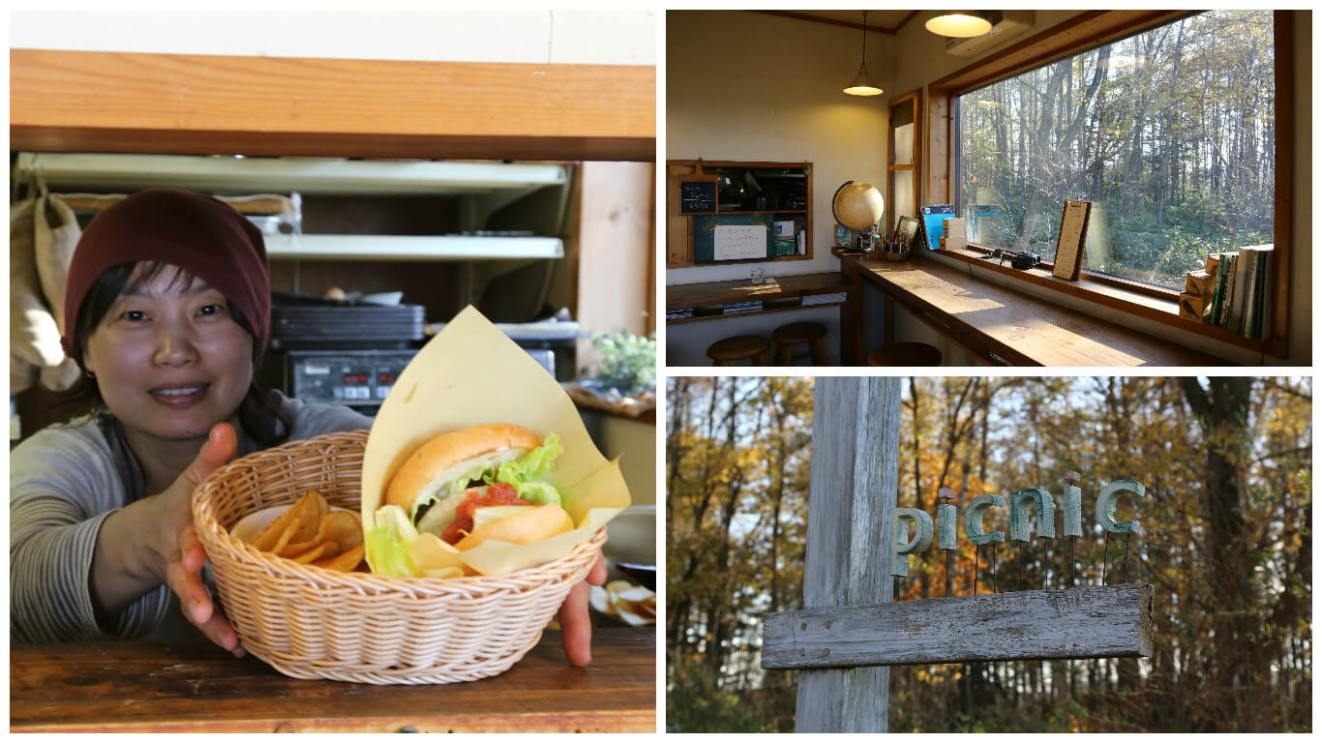 Picnic is the name of a cosy little cafe that serves soup, burgers and sandwiches for eat-in or takeaway, perfect for an outdoors picnic in summer or autumn!
AOIKE (BLUE POND)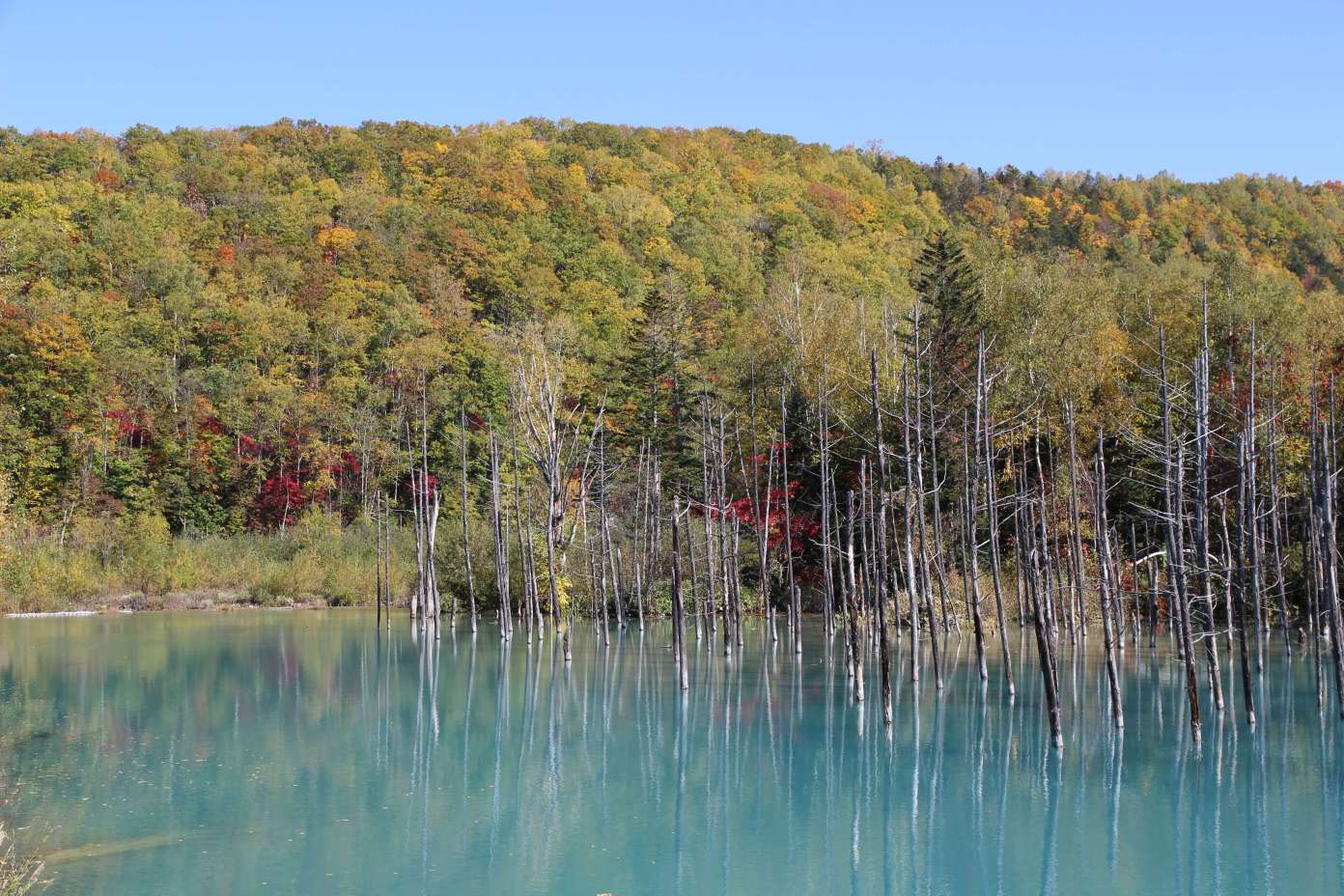 After lunch, WAttention headed to the Blue Pond, around 20 minute's drive from the Biei Station. This pond is naturally blue due to the natural minerals dissolved in the water. It is actually part of an erosion control systme to prevent damage to Biei in the event of an eruption by Mount Tokachidake nearby.
WINE DINNER AT FURANO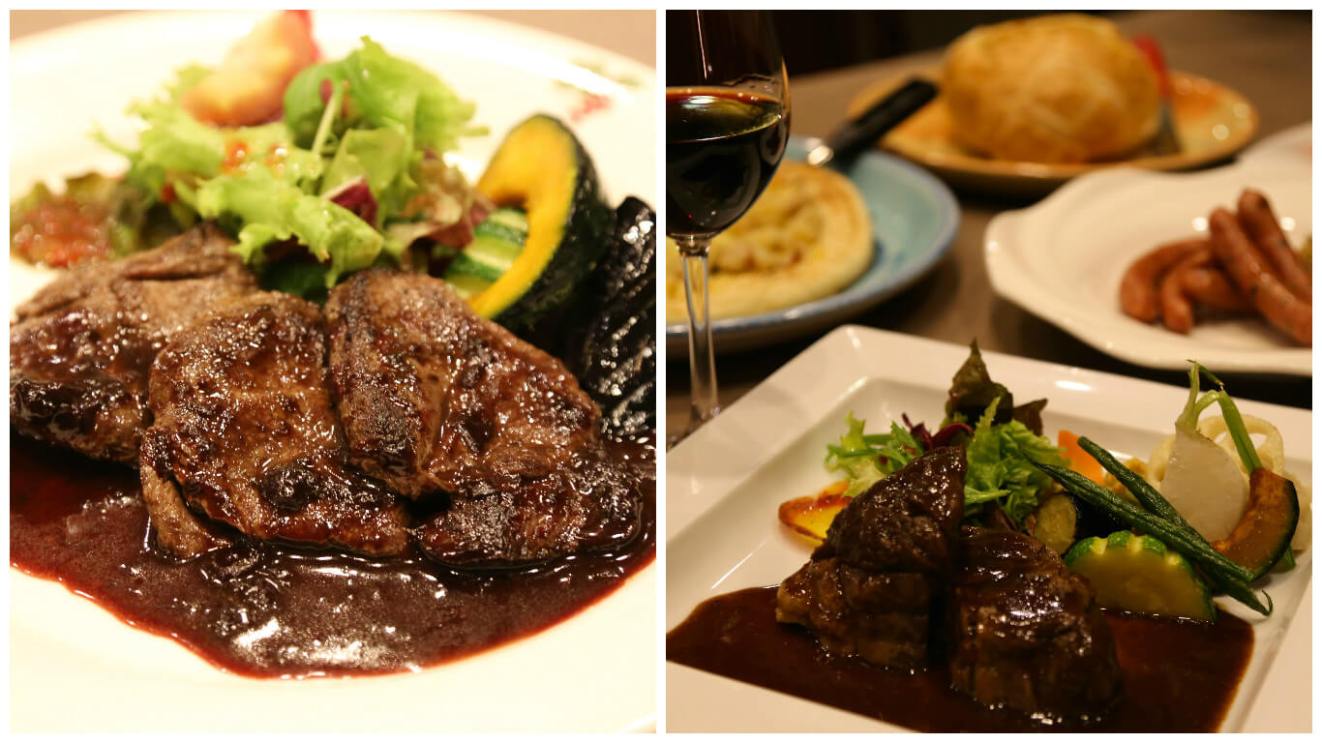 Around 45 minutes' drive from Biei, is the city of Furano, which is famous for its wine and cheese production. Furano Wine House, located atop a hill, offers a great night view to go with fine food, from steak to deer meat, and pizza made with Furano White Cheese.
NINGURU TERRACE AT FURANO PRINCE HOTEL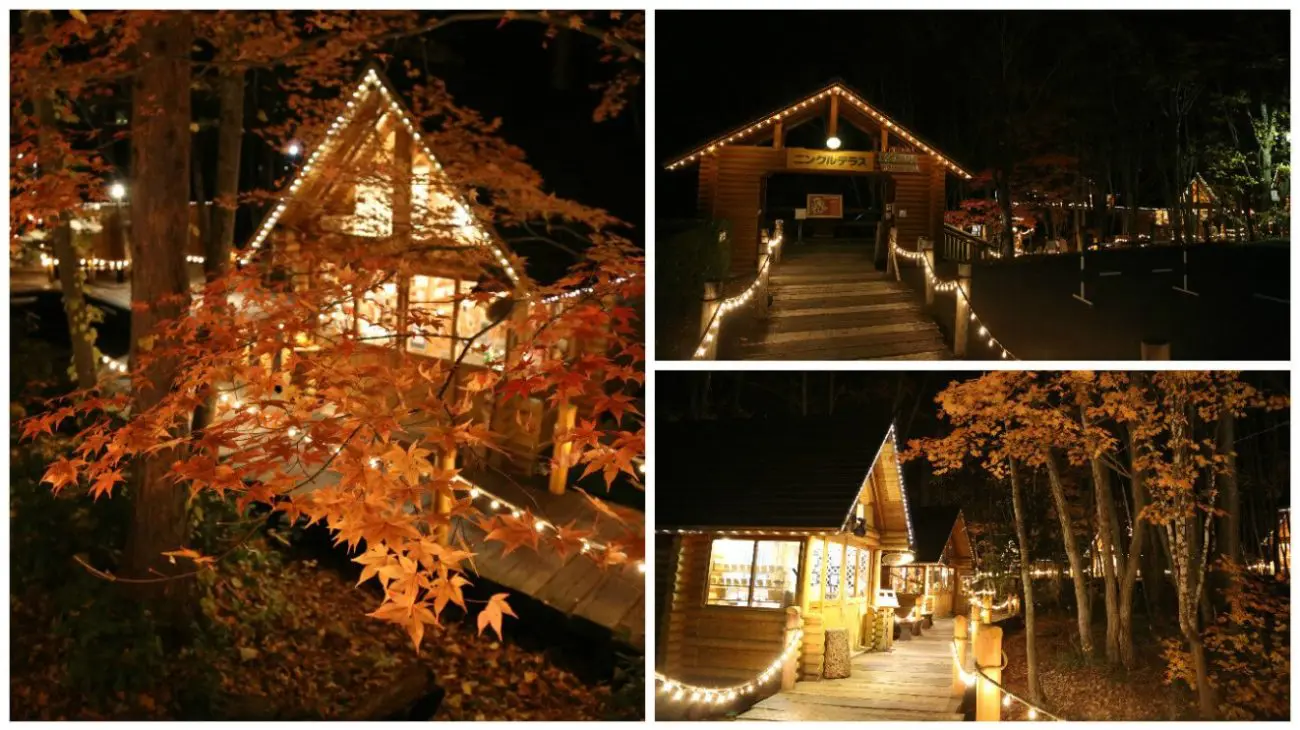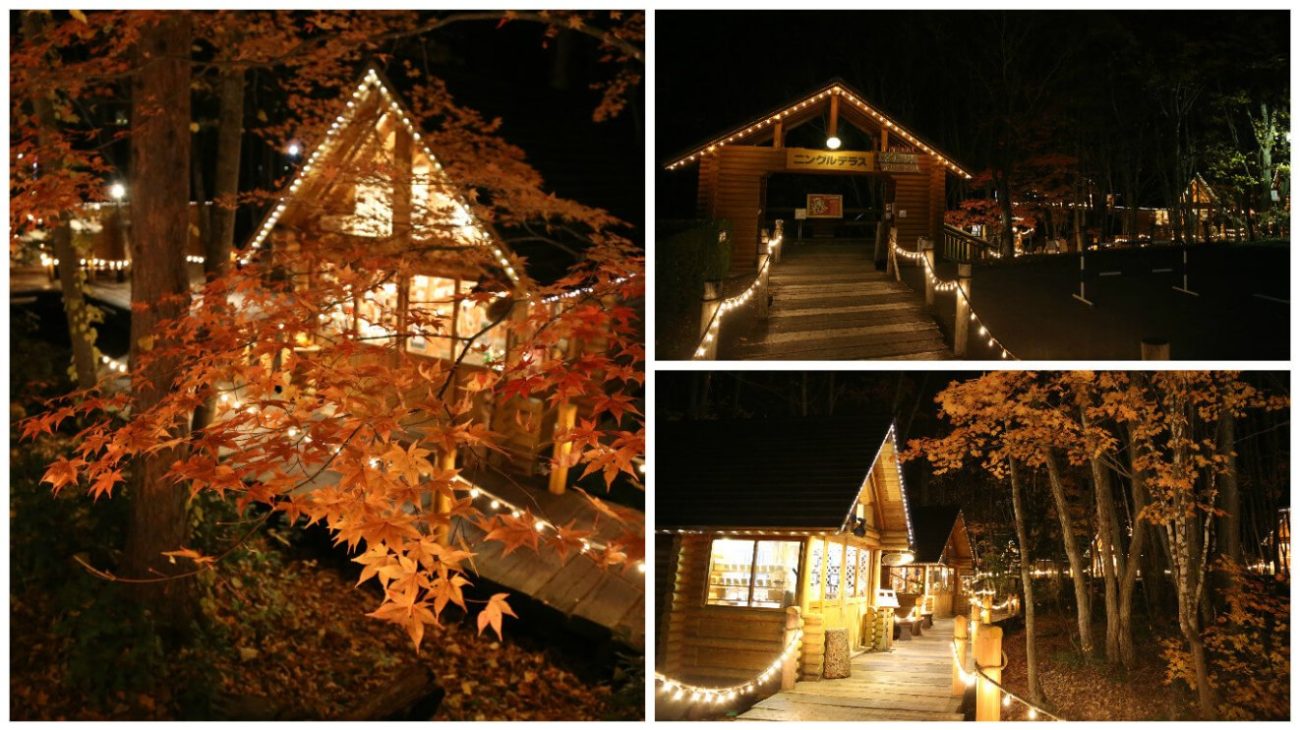 Ninguru Terrace is a quaint little village of boutique shops housed in cottages, and makes for a particularly pleasant stroll when colored by autumn foliage or covered in snow. Enjoy the scent of the surrounding pine trees as well for a truly sensory walk.
Stay tuned for the final leg, Day 5 where we try Furano's soul food, Omurice Curry, and sweets!
Here's the rest of the series:
---
Hokkaido By Rail & Car: Day 1,2 – Sapporo, Lake Toyako
Hokkaido By Rail and Car: Day 3 – Kamikawa, Sounkyo
Hokkaido By Rail and Car Day 5 : Feasting at Furano