Enoshima Island Spa (Enospa) is located on Enoshima island, only 1 hour away from the center of Tokyo. This resort prides itself as a holistic health therapy center, a retreat to heal the body and mind from the stress of daily life, and for good reason! Healthy food made from fresh local ingredients, massage sessions, hot springs and heated pools with amazing views, this place has it all!
Soak in the spacious indoor hot springs or spend time in their heated outdoor pool with a view of the ocean and Mt. Fuji and check out the cave pool that features a cafe and bar. Swimsuits are required in the pool areas, and are available to rent at check-in.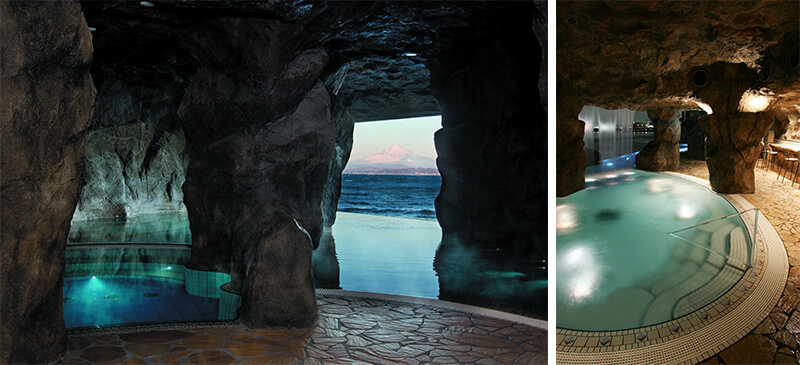 Certified medical physicians and instructors also provide supervision and instruction to ensure the best use of hot springs, exercise, and meals. Different exercise, yoga and meal programs are available for guests, regular members, and athletes.

Information
Enospa – Enoshima Island Spa
Address: 2-1-6 Enoshima, Fujisawa, Kanagawa Prefecture
Access: 15-20 min. walk from Katase-Enoshima station
URL: http://enoshimaislandspa.com/