You can find this manhole design in Shibuya (especially near Shibuya Center Street).
Can you see the running men?
O.K.Let's turn this manhole to the side.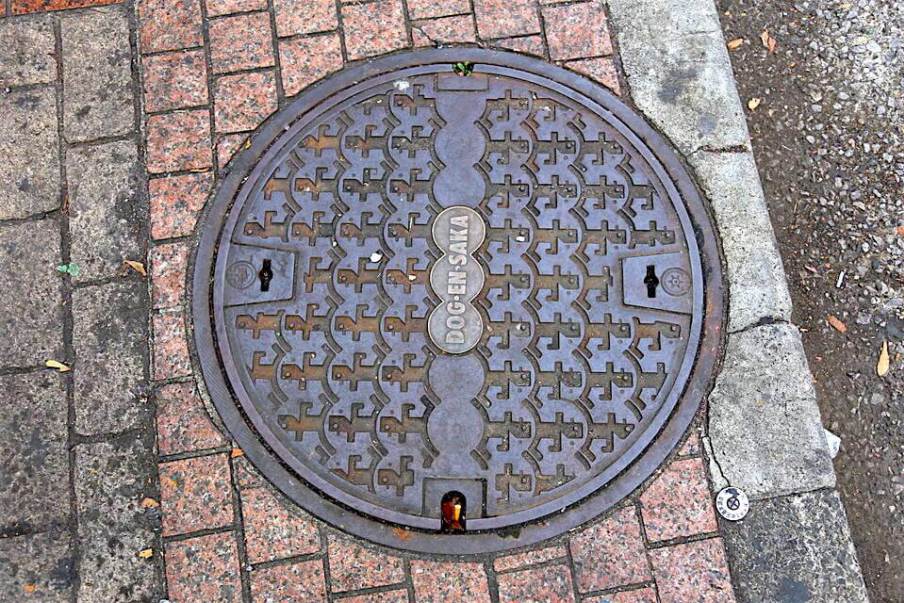 Can you see dogs?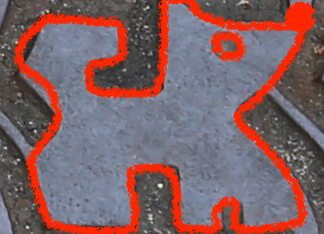 There are many dogs! And what's more, one of them has a collar on its neck.
Yes, it is Hachiko!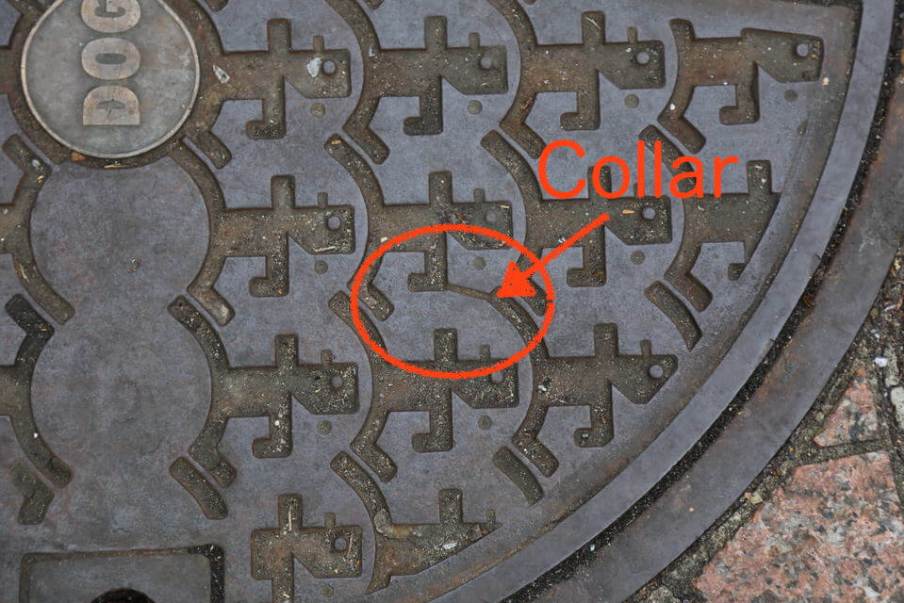 So keep an eye out for the Hachiko manhole in Shibuya!