With around 100 shops selling goods and services in the Ningyocho and Nihonbashi area, their origins spanning over 100 years, whiffs of the Edo era can still be experienced when walking along the streets.
Aside from longstanding shops, Ningyocho is full of local establishments. Whichever you choose to drop in, you will be wowed by the exquisite taste and warm hospitality.
On the other hand, Nihonbashi is home to old Japan's commerce. Here you can Japan's first department store – Nihombashi Mitsukoshi Main store – and the grand old bridge after which the area is named. New developments such as COREDO Muromachi and its cinemas and late night dining options have also given Nihonbashi a new lease of life at night.
魚久 粕漬売店
Uokyu Kasuzuke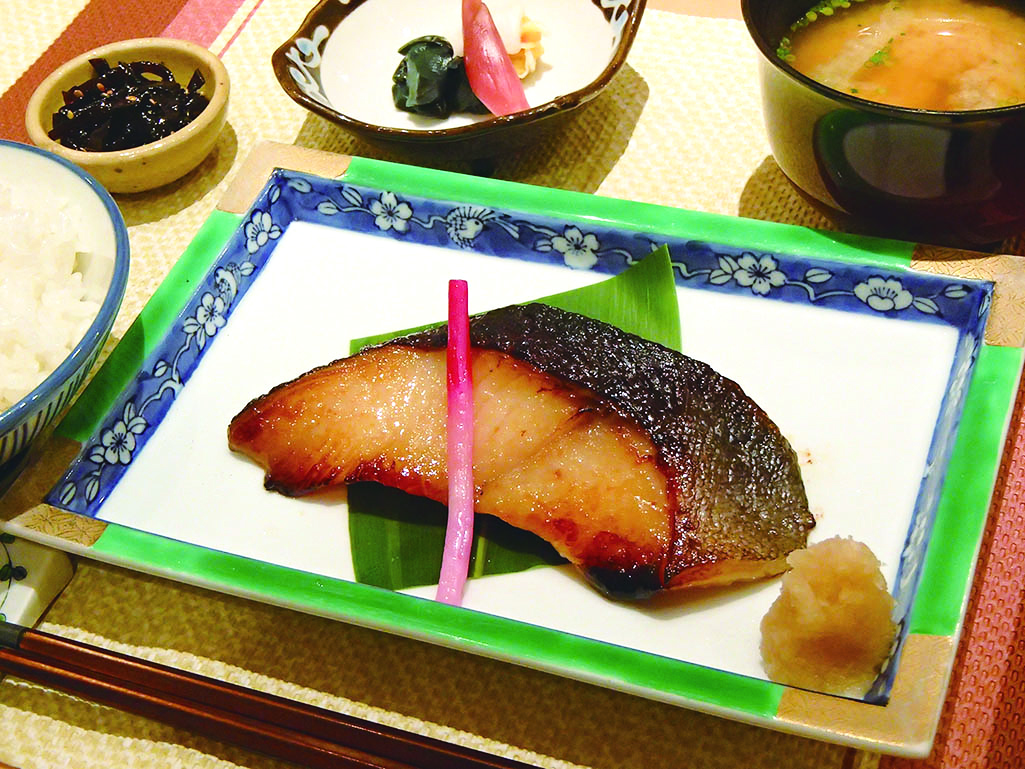 Brings out the Best Flavor – Uokyu is a popular Japanese restaurant that serves kasuzuke cuisine. Kasuzuke is a traditional way of pickling fish and vegetables in sake lees. The lunch set, ranging from ¥1,000 to ¥1,500 is of great value as it includes a slice of fish, rice, miso soup and pickled vegetables.
Address: 1-1-20 Nihonbashi Ningyocho, Chuo-ku
Hours: Mon-Sat 10am – 7pm, Sat & Sun 10am – 6pm Closed on First 3 days of New Year & Sunday in August
URL: https://www.uokyu.co.jp/index.html (Japanese)


江戸の匠・東京唐草屋
Karakusaya Furoshiki
Karakusaya has the widest lineup of furoshiki, traditional Japanese wrapping cloth that is eco-friendly and can be used for gift wrapping, bundling
or as a bag. Since modern furoshiki comes in different sizes, colors and designs, you will definitely find something that suits your personal tastes.
Address: Nihonbashi Tomizawacho 7-2, Morimoto Building 1F, Chuo-ku
Hours:  11am – 6pm Closed on Tue, Wed, Holidays, Summer and New Year Holidays
URL: http://www.karakusaya.co.jp/tokyo.html (Japanese)
重盛永信堂 人形焼
Shigemori-eishindo Ningyoyaki
Ningyoyaki is easy to find in Tokyo but Shigemori-eishindo is the number one place to have this baked confectionery. Founded in 1917, the shop prides itself in providing the best quality ningyoyaki, a cake-like pastry filled with rich, sweet red bean paste. Peeking through the window to watch the bakers work their magic is always great fun.
Address: Nihonbashi Ningyocho 2-1-1, Chuo-ku
Hours: 9am – 6pm (Closing time varies depending on the date)
URL: http://www.shigemori-eishindo.co.jp/ningyo/ (Japanese)


香老舗 松栄堂
Shoyeido Incense
Established more than 300 years ago, Shoyeido is known as the oldest Japanese incense maker, offering a wide variety of unique, hand-blended incense products that range from incense sticks to sachets and burners. A fragrant paradise is just the light of an incense away! Shoyeido's incense are formulated with natural ingredients, so take your time and find the ones you love.
Address: Nihonbashi Ningyocho 2-12-2, Chuo-ku
Hours:  9am – 6pm Close on Sun & Holidays
URL: https://www.shoyeido.co.jp/english/


森乃園
Morinoen
Enjoy sweets in the comfort of a tea house that dates back to 1914. Their popular Hojicha combo set gives you a rich roasted green tea parfait, accompanied by two types of traditional Japanese sweets: warabimochi, a jelly-like not-too-sweet dessert; and zenzai, a sweet red bean soup with mochi rice balls.
Address: Nihonbashi Ningyocho 2-4-9, Morinoenn Building 2F, Chuo-ku
Hours: 12pm-6pm Mon-Fri (Last order 5pm), 11:30am-6pm Sat, Sun and Holiday (Last order 5pm)
URL: http://www.morinoen.com/ (Japanese)


日本橋案内所
Nihonbashi Information Center
Speak to the multilingual concierge staff available here to get insider tips on where best to shop, eat and sightsee to make the best of your Nihonbashi trip. The souvenir shop here stocks everything from food to modern accessories inspired by Edo chic, and the Ippin Café serves up green tea and traditional snacks from popular historical shops, perfect for a quick pick-me-up.
Address: COREDO Muromachi 1, B1 ,2-2-1 Nihonbashi Muromachi, Chuo-ku, Tokyo
Tel: 03-3242-2334 (English, 10am – 7pm)
Hours: 10am – 9pm
URL: http://www.nihonbashi-tokyo.jp/en/index.html 



ミカド珈琲日本橋本店
Mikado Coffee

Mikado can be said to be a pioneer in the third wave coffee movement, roasting imported coffee beans in house to suit the local tastes since 1948. They take pride in good acidity in their brew, balanced with body and aroma.
Address: Nihonbashi Muromachi 1-6-7, Chuo-ku
Hours: 7am – 7pm (Mon – Fri), 8am – 6pm (Sat), 10am – 6pm (Sun, Holidays)
URL: http://mikado-coffee.com/ (Japanese)


日本橋箸長
Hashicho
Perfect Pairings – Choose from over 1,300 types of chopsticks from all over Japan, made from various types of wood and different cuttings and designs at this chopstick specialty shop. Prices range from 500 yen for a pair up to a staggering 1 million yen gift set from Fukui Prefecture.
Address: COREDO Muromachi 3, 2F , 1-5-5 Nihonbashimuromachi, Chuo-ku
Tel: 03-3277-6033
Hours: 10am – 9pm 
URL: https://hashicho.com/ (Japanese)
---
"Let's go to Ningyocho & Nihonbashi with handy!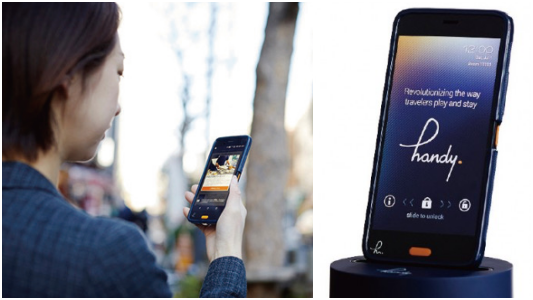 Royal Park Hotel Tokyo in Ningyocho provides a smart phone free renting service named "handy" that is exclusive to our guests.
-With free access to local & international phone calls, internet and other features.
-You can receive special discounts and other benefits, simply by showing the Royal Park Hotel logo on the back of "handy" to the staff at participating stores in both Ningyocho and Nihonbashi areas.
Our guests would be able to enjoy their stay better and develop a closer relationship with locals.
More Information: https://www2.rph.co.jp/en/information/handy-phone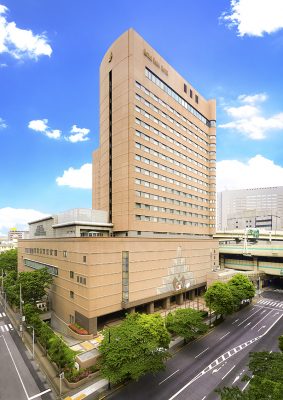 Royal Park Hotel Tokyo
Address: 2-1-1 Nihonbashi-Kakigara-cho, Chuo-ku, Tokyo
Phone: +81-3-3667-1111
URL: https://www2.rph.co.jp/en
---