Come autumn, the leaves of the ginko tree, also known as a the maidenhair tree and the city tree of Tokyo, turn a bright yellow and the tree starts to bear fruit. While the view of a yellow canopy of ginko trees against a clear blue sky is breathtakingly beautiful, the stench of squished ginko nuts can take your breath away in another sense.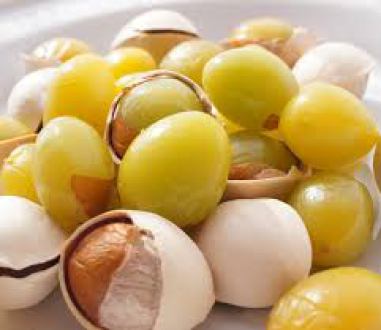 That said, ginko nut hunters come out during this season to gather these nuts off the ground and wash off the skin, in pursuit of the nut inside which has a bitter sweet taste, making it perfect for frying or baking. The ginko nut is also known for its health properties such as lowering cholesterol levels. Often found in chawanmushi (steamed egg), the ginko nut is also often eaten on its own.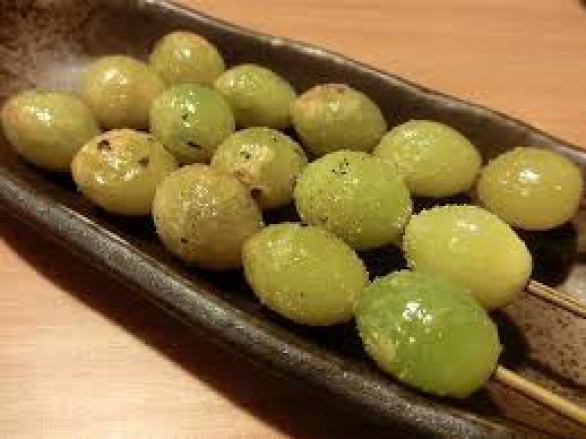 Grilled ginko nuts with salt are a popular item at izakayas as a healthy snack with beer. The texture is slightly firmer than that of a boiled potato and has a slightly bitter aftertaste.
Fried ginko nuts are also sold off the shelves at supermarkets or convenience store as a snack for the health conscious.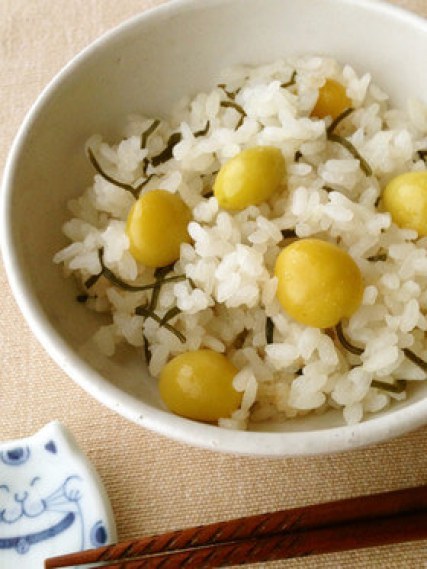 And last but not least, another popular way of eating ginko is to of course, to steam it with rice.