Karuizawa, a small resort town in Nagano Prefecture, is a popular destination thanks to its laid-back atmosphere and luxury resorts. At an elevation of 1,000 meters (3,281 ft) the cooler temperatures result in stunning fall colors. And if that's not enough, we've found five other amazing reasons to explore the town.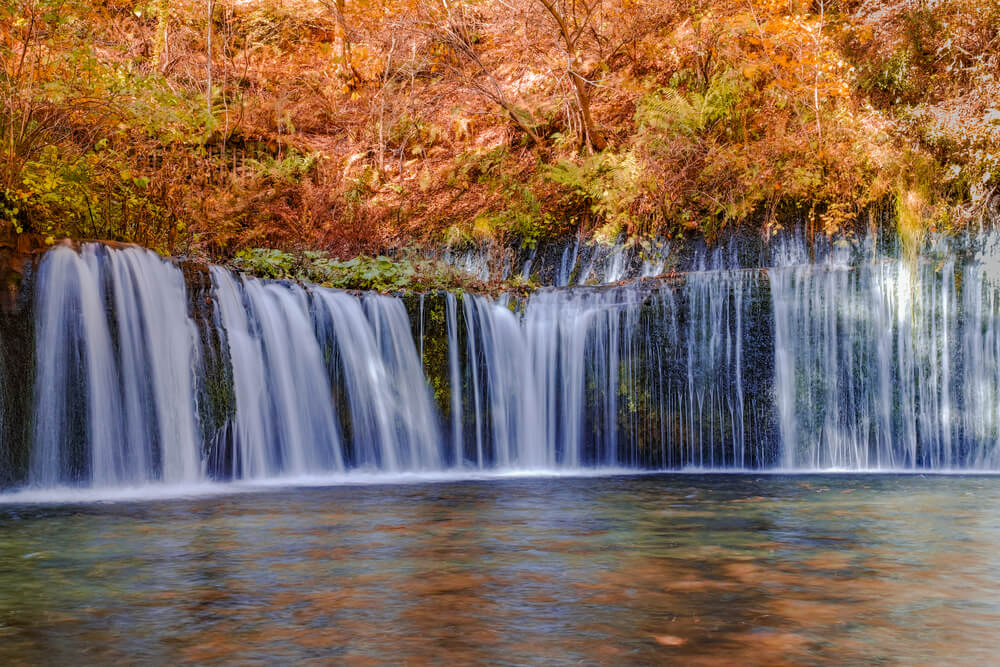 5. Shopping

Cooler weather is great for shopping, particularly when many of Karuizawa's best shopping districts are outdoors!
An outlet mall is located on the south side of the town, near the Karuizawa Prince Hotel, and is a sprawling shopper's paradise with more than 200 stores. You can find everything from fashion items, to sports gear and outdoor items here, in addition to multiple restaurants and cafés that are perfect for recharging with a warm beverage.
Kyu-Karuizawa, or Old Karuizawa—about 1 kilometer (0.6 miles) to the north—is home to Karuizawa Ginza, an important merchant street that grew during the Edo Period (1603-1868). The shops along the street embrace tourists and is home to traditional cafés, restaurants and souvenir shops selling locally produced jam and honey.
4. Ziplining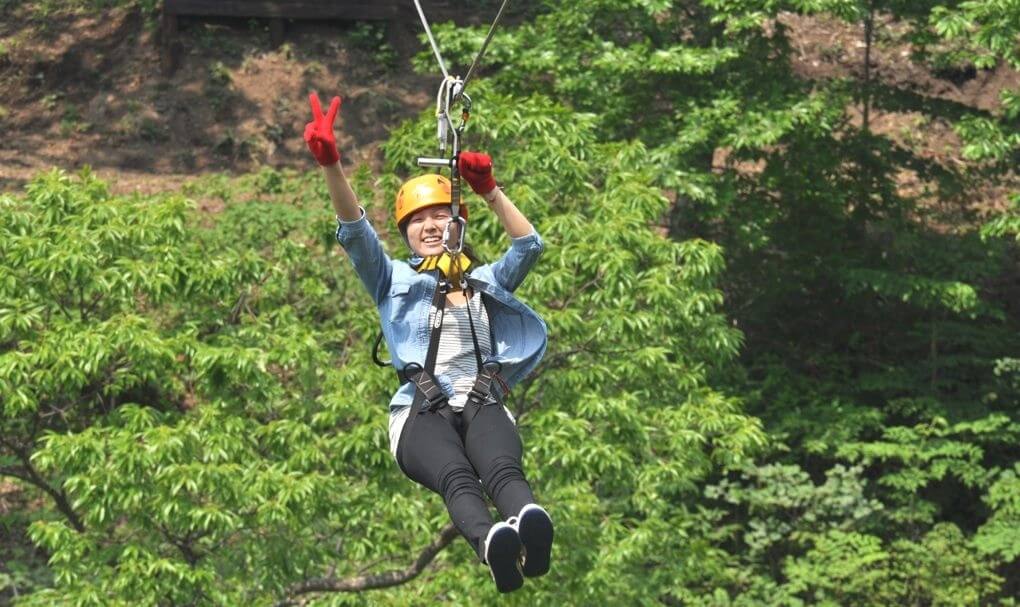 For adrenaline junkies, Karuizawa Prince Hotel offers ziplining through a company called Zipline Adventure on the ski slopes through early autumn.
Tours depart three times a day and run from 90 minutes to two hours (depending on group size and speed). Hiking up the slopes is necessary, so be sure to wear comfortable shoes!
Check out the website for more information, such as height and weight requirements.
– www.zipline.jp (Japanese)
3. Hiking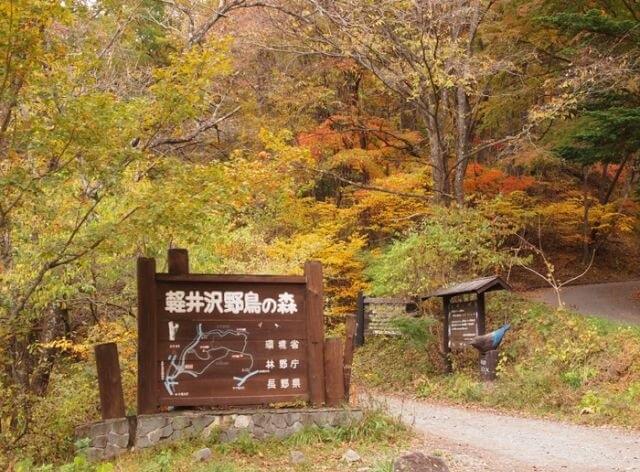 Nagano is well-known for its natural beauty and there are many paths and trails in the area. The challenging Mount Asama, a 2,568 meter (8,425 ft) active volcano, is one of Japan's 100 Famous Mountains. It last erupted in 2009; even so, hikers are required to stay out of restricted areas. The sulfur fumes can be hazardous, so heed the warnings you see on the trail. Every hiker has their own pace, but expect a minimum of six hours for the round trip.
If a volcano doesn't strike your fancy, there's also the Karuizawa Wild Bird Sanctuary (Yacho no Mori), home to more than 80 different species of birds, as well as the scruffy kamoshika, or Japanese serow. The park is free to enter, but various nature walks are available with a reservation through the Picchio Visitor Center.
2. Onsen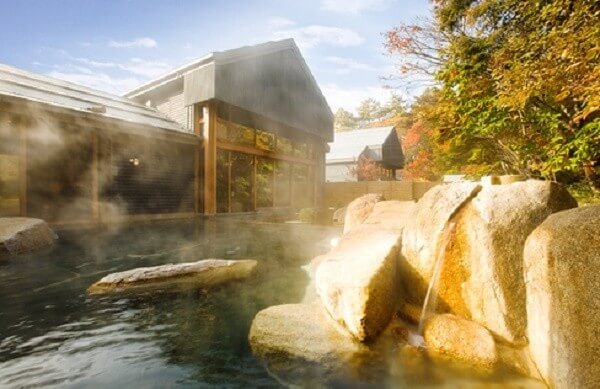 Karuizawa is home to the luxury ryokan (traditional Japanese inn) operator Hoshino Resort. If you want to splurge, the Hoshinoya Karuizawa resort is probably the pinnacle of luxury in this town. However, there's a smaller onsen, or hot spring, called Tombo no Yu that caters to day-trippers.
The onsen is located at the base of a forested mountain, with indoor and outdoor baths filled with steaming hot water that is said to rejuvenate the skin and cure everything from nerve pain to hypertension.
Regardless of which hot spring locale you choose, soaking in an onsen is a relaxing way to keep warm on a crisp autumn day!
1. Bicycle Rental to Kumoba Pond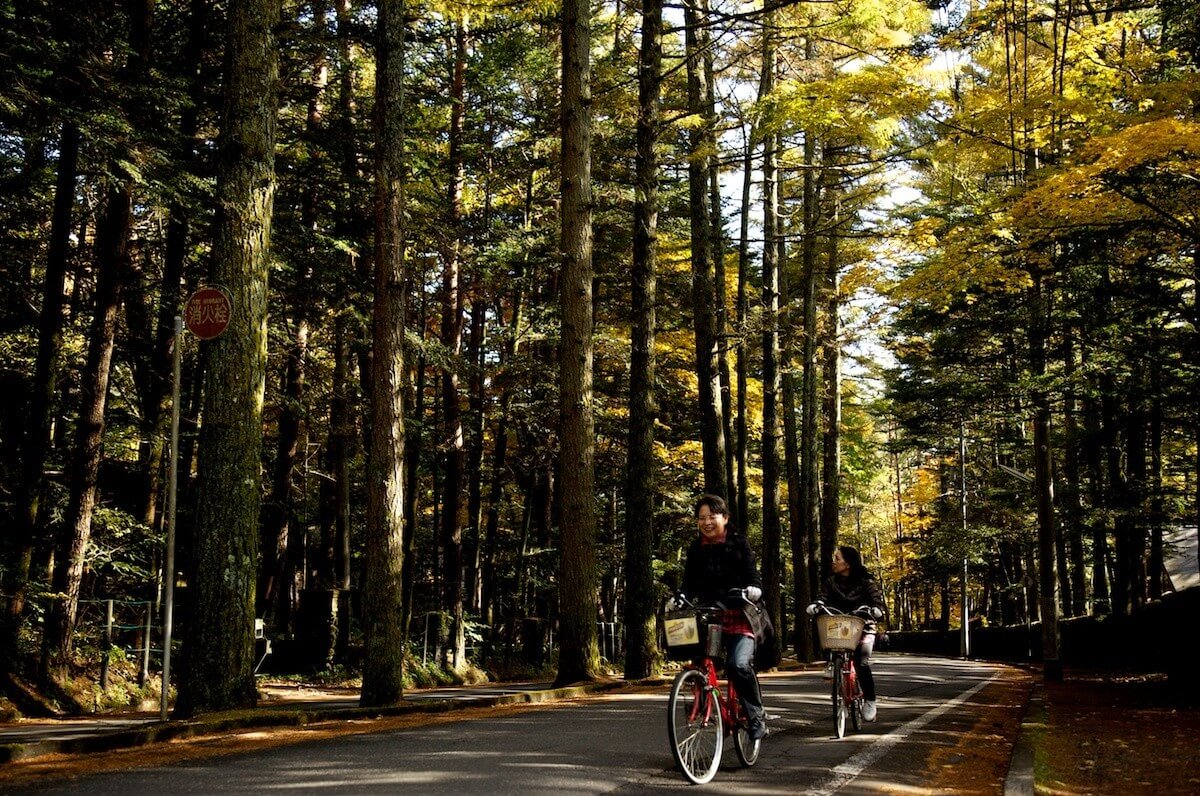 Cycling is a great way to get around the main areas of Karuizawa. The streets are wide and rental shops dot the town, particularly close to the Shinkansen station. In addition, many of the beautifully designed summer homes tucked away in the tree-dappled valley are best viewed while on a leisurely bicycle ride.
One of the most popular autumn destinations in Karuizawa is Kumoba Pond, a small pond with dozens of Japanese maples planted around it. A footpath circles the pond, allowing visitors to take in the surrounding trees and wildlife. On a clear day, the water reflecting the scarlet and gold of the turning leaves is a sight that'll take your breath away.
---
Read the original article on All About Japan: 5 Outdoor Autumn Activities in Karuizawa
You might also like:
All About Bus Tours in Japan
16 Superb Views Found in Kyushu
Halloween Pumpkin Bread