Tendo-City is not only famous for its delicious cherries and Shogi (Japanese chess) production, but also it's a heaven for sweets lovers as well! After visiting the Oh! Show! Café located on the grounds of OHSYO FRUITS FARM, we visited two more places which serve delicious desserts to die for!
1. Akatsuka Ice Production – Ice Café 'Kosui'
Akatsuka Ice Production was founded in 1908. They began producing ice products by using natural spring water from the Amayobari Mountain near Tendo-City.
During the past 120 years, they have became one of the leading ice manufacturing companies by expanding their products which include ice cubes in all sizes and forms, as well as ice balls!
Kosui started as a street stall and opened its own café in 2016 so that customers can enjoy the freshly made ice sweets even on rainy days. Kosui is popular for its 'Kakigori,' a dessert made of shaved ice which is popular in summer. Syrup and condensed milk are used as a topping to add flavor and sweetness to the shaved ice mountain.
Since all the ingredients are provided by nearby farms and suppliers, the list of flavors changes by season. The selection which is available right now is shown on the wall, but according to the Café´s pamphlet there are many more varieties throughout the year.
There are two options for ordering a Kakigori dessert. The normal one is made out of shaved ice and the sweet topping. The special one comes with soft serve cream hidden inside the mountain of shaved ice!
My recommendation would be the special Kakigori, since the shaved ice won't melt so fast due to the soft serve cream inside.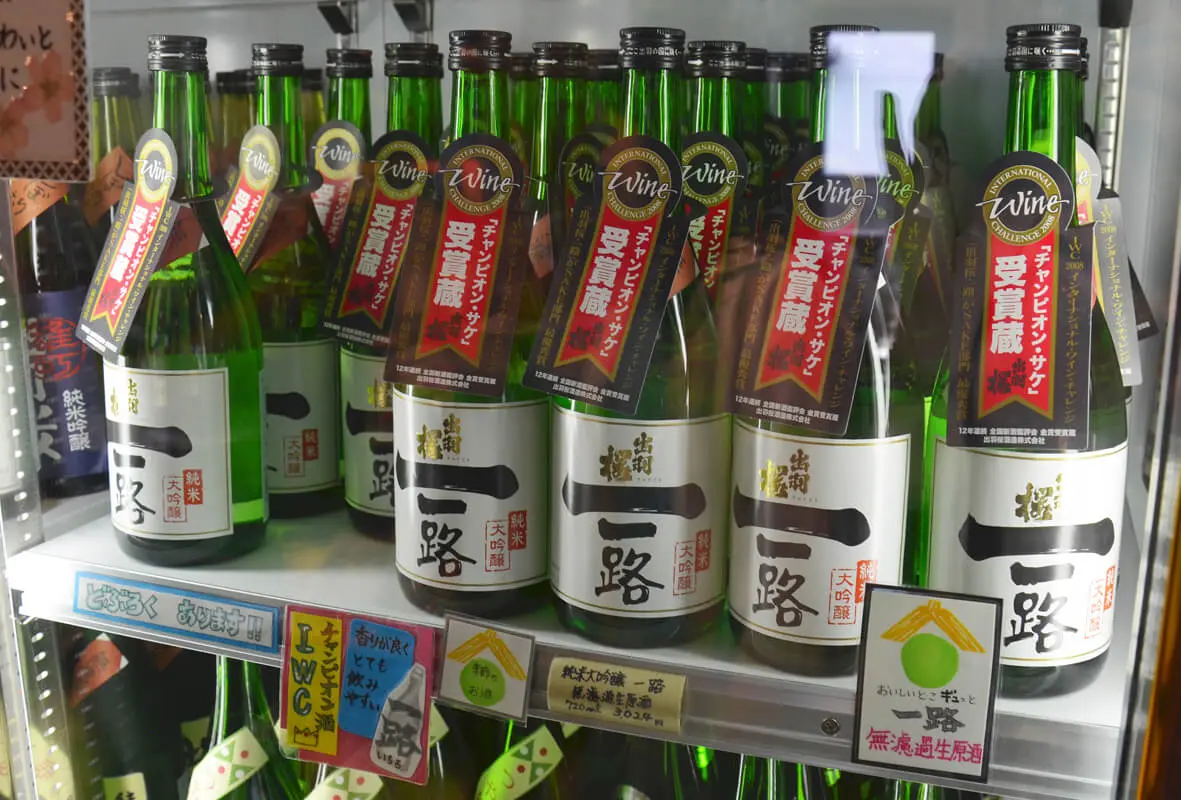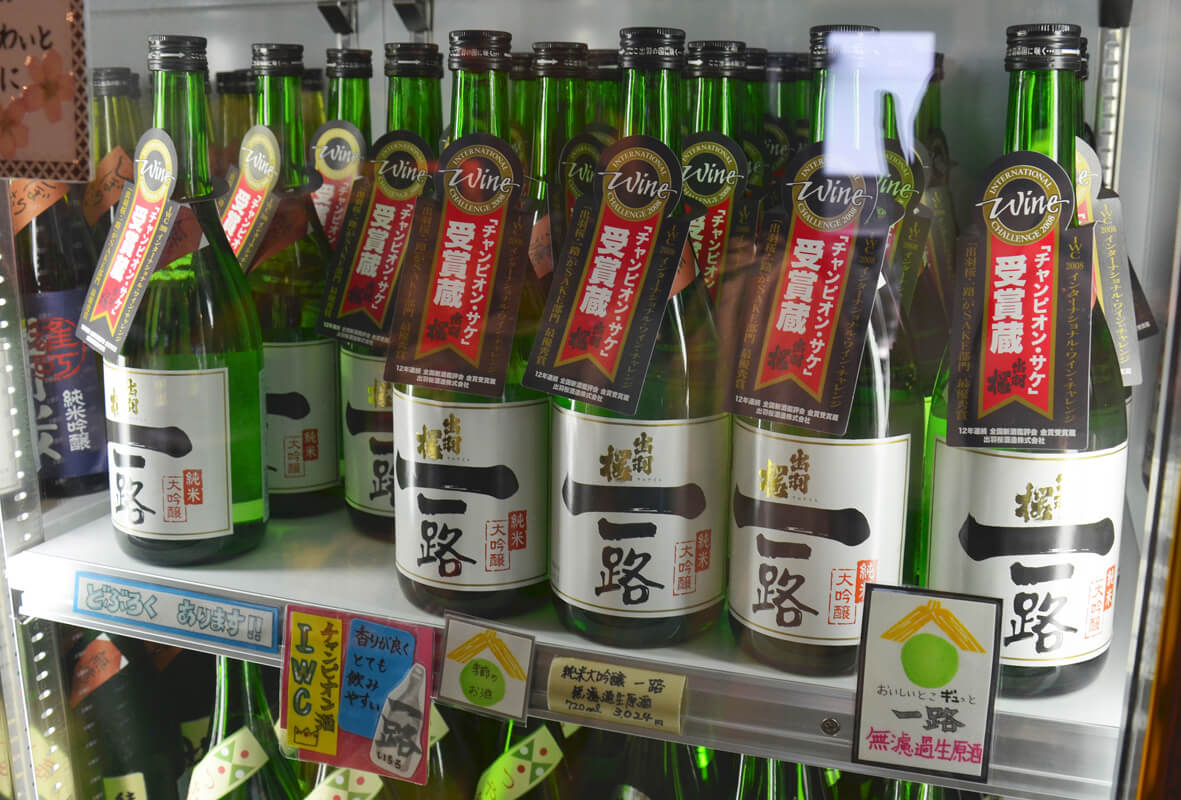 The process of creating a Kakigori dessert. The topping consists of Strawberry sauce and purée, as well as sweet condensed milk.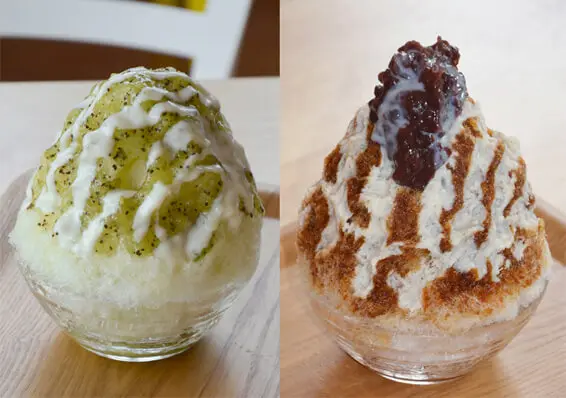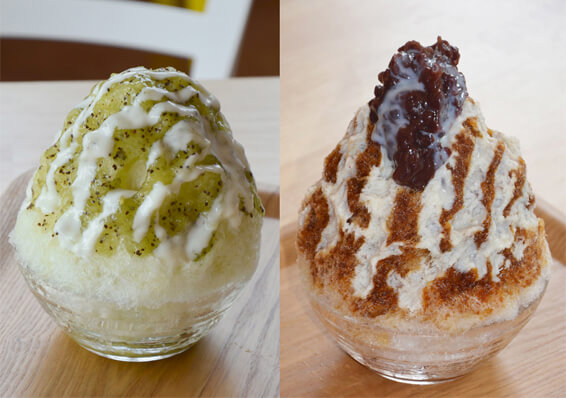 Closeups of the Sweet Strawberry Milk, Cherry Milk, Kiwi Yogurt and Brown Sugar Syrup Azuki Bean Milk Kakigori dessert.
Information
Akatsuka Seihyo – Ice Café Kosui
Hours:
May- September: 10:30am – 4:30pm (Monday to Friday), 10am – 5pm (Sat, Sun and Holidays), Closed on Tuesdays
October – April: 11am – 4pm (Monday to Friday), 10:30am – 4:30pm (Sat, Sun and Holidays), Closed on Tuesdays
Tel: 023-653-2446 (9am – 5pm)
Price: 200 yen to 600 yen
Access: A 15-min walk from Tendo Station (JR Yamagata Shinkansen)
Address: Kabushikigaisha Akatsuka Seihyo, Higashi-Honcho 3-6-40, Tendo-shi, 994-0026 Yamagata
URL: http://www.akatuka-ice.com
---
2. Fruttier Fruit Bar
Fruttier is famous for its fresh fruits and its fruit desserts. The name "Fruttier" is a shortened version of the phrase "Fruits Communicator."
The most popular dessert is called Pontiti, a fruit punch like dessert in which a variety of freshly cut fruits are mixed together creating a perfect harmony. No colorings, flavors, preservatives are added, you can enjoy the freshest and purest flavor! The cute Pontiti characters welcome the visitors behind the counter of the Fruit Bar.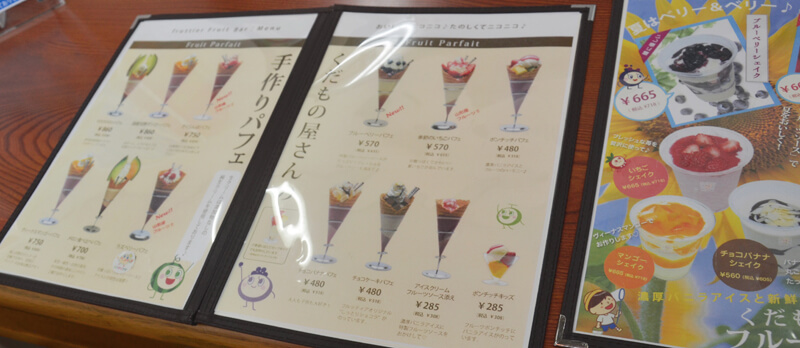 Besides all the yummy parfaits, home-made juices and fruit shakes, you can also buy actual fresh fruits and the Pontiti fruit dessert (Mango 4,320 yen, Melon 4,320 yen, Fruit Pontiti 324 yen).
We ordered the Cherry Parfait, with chocolate flavored whipped cream and the Fruit Mix Parfait with Kiwi Purée topping.
Information
Fruttier Fruit Bar
Hours: 10am – 6pm (Closed on Monday)
Tel: 0120-45-6651
Price: 308 yen – 928 yen
Access: A 10-min walk from Tendo Station (JR Yamagata Shinkansen)
Address: Fruttier Fruit Bar, Mikkamachi 1-4-2, Tendo-shi, 990-0036 Yamagata
URL: http://fruttier.com/fruitbar/
Ninja ID: nene16
---
WATTENTION WRITER PROFILE