Shinagawa Station, known as the gateway to Shinkansen (bullet train) and Haneda Airport, is the first post station on the Tokaido Road, an important road connecting Tokyo and Kyoto in the Edo period. Back then, it thrived as a post station town, or shokuba-machi in Japanese. You can still find some remnants of the good old Edo. Even though it's only about 10 minutes away from the high-rise buildings of Shinagawa Station.
---
「八ツ山橋」から「品川浦の舟だまり」
From Yatsuyamabashi to Shinagawaura-no-funadamari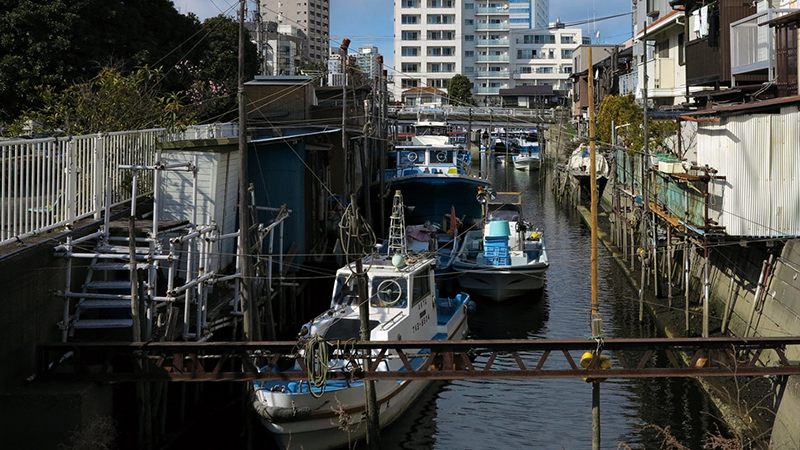 Go out from JR Shinagawa Station West Exit, walk along Dai-ichi Keihin and you will come across a pedestrian bridge called Yatsuyamabashi. This is where Godzilla first stepped onto Tokyo's soil in the famous Japanese movie, Godzilla! Modern buildings crowd the scene from the station all the way up to here, but onward is Shinagawaura, a small fishing village on Tokyo Bay. You can still see beautiful wooden houses that line the street here. Stand on the bridge check out some traditional Japanese boats. Then, look behind you and you see high-rise buildings—what a contrast!
| | |
| --- | --- |
| Address: | 1-7-1 Higashishinagawa, Shinagawa City, Tokyo |


品川宿
Shinagawa Post Station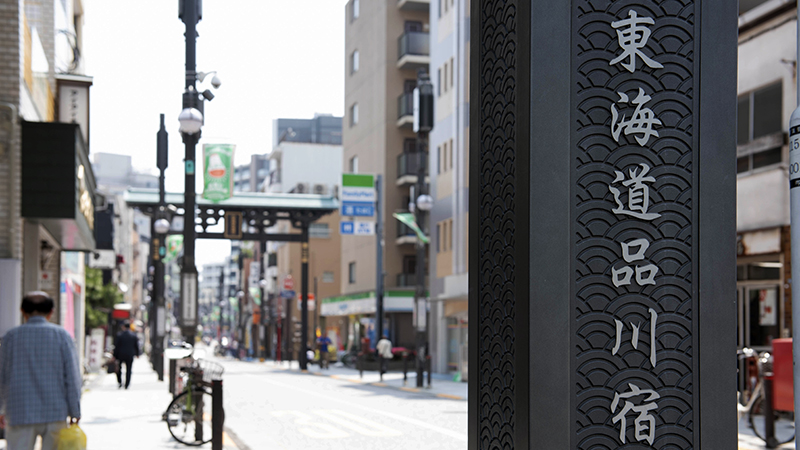 On the north side of Shinagawaura-no-funadamari is the old Shinagawa post station. In fact, the famous Japanese ukiyo-e artist Utagawa Hiroshige illustrated this monument.
The post station town, measuring two kilometers in length, has a shopping street that dates back to the Edo period. Since the area was not destroyed in the Great Kanto Earthquake of 1923 nor World War II, most of the buildings have a story to tell. You can still see traditional stores selling fish, sushi, tempura and daily goods. Oiran parade is held at the end of September every year, so don't miss this chance to see a real life geisha.
品川宿交流館 本宿お休み処
Shinagawajuku-koryukan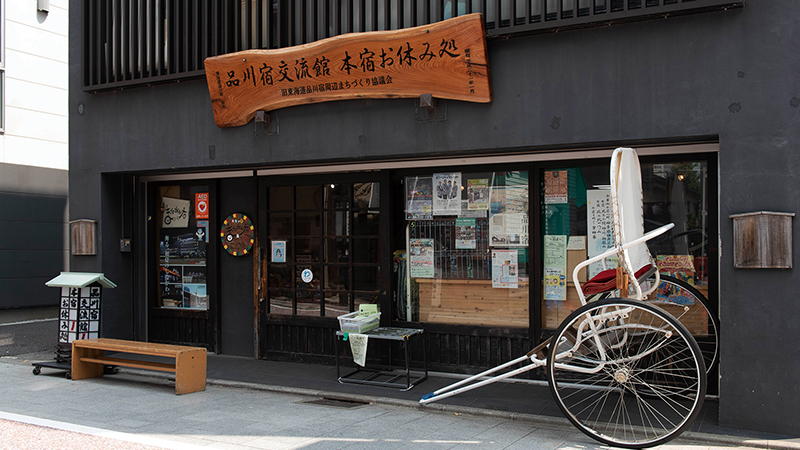 Treading along with the historic Shinagawa-esque cityscape stands the Shinagawajuku-koryukan. The place functions both as a tourist center and a humble gallery; local art works are exhibited within. In addition to these, the ground floor also houses a dainty pop-and-mom store – Japanese sweets since the olden days are sure to pique the interest of sightseers! Stop by this spot before heading out past Shinagawajuku!


品川神社
Shinagawa Shrine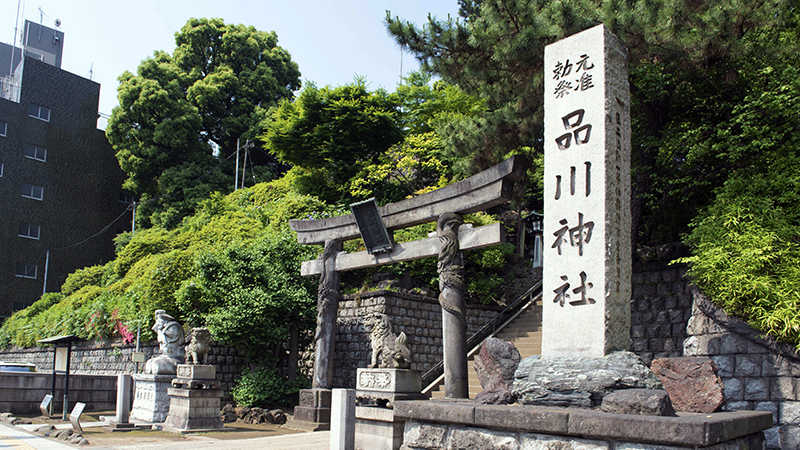 Go past the old Tokaido Road, make a right turn for Dai-ichi Keihin and you will see a gigantic Torii gate, along with a steep stone stairway. The shrine had deep ties with the Tokugawa Shogunate. Besides laying eyes on the bold dragon carved into the torii gate, as well as the impressive architecture, you do not want to miss Fujizuka. This small mound is a miniature Mt Fuji made in the Edo period for those who were unable to climb it in person. The top of Fujizuka grants a fantastic view of Shinagawa's skyline. Next to the hall of worship is Ana-inari Shrine, where you can see a torii gate extending before you.