Tokyo is a bustling city of art, and home to a landscape and culture that has inspired artists for centuries. While many artists draw inspiration from Tokyo and its history, no art experience is quite as timeless and transcendent as that of teamLab Borderless.
teamLab has been dazzling art lovers for years, and their permanent exhibition, "MORI Building DIGITAL ART MUSEUM: teamLab Borderless," in Odaiba is no exception. Occupying a massive 10,000m2 space, teamLab Borderless brings a brand new, yet strangely familiar, experience to Tokyo's art scene.
In an interview with WAttention, the ultratechnologists at teamLab discussed how teamLab Borderless is the accumulation of their goals and eff orts. Since their inception in 2001, teamLab has been working towards exploring a new relationship between humans and nature, and between oneself and the world through art – a feat they have achieved through creating relationships between people and art. These relationships are possible thanks to the core concepts behind teamLab's art installations. One such concept, "Ultrasubjective Space," is space adaptability: creating spaces that can be manipulated to give the viewer more freedom and a more direct viewing experience.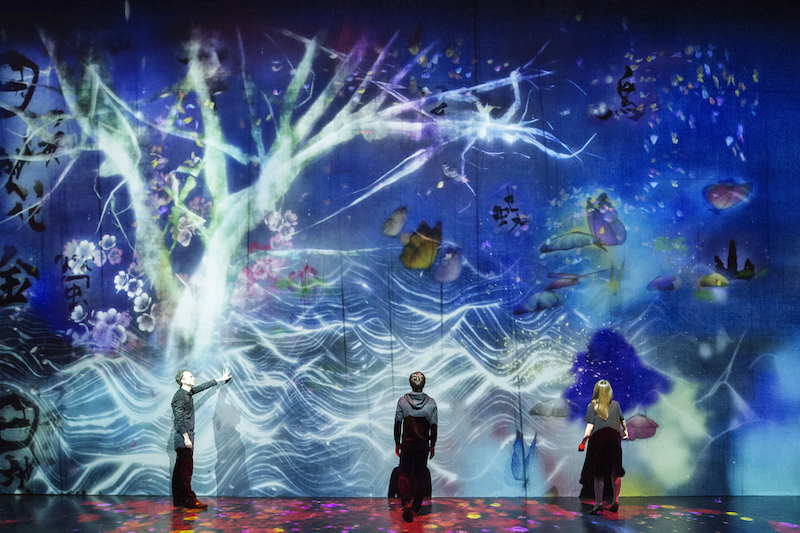 For those of you now wondering how this makes for a more real art experience, teamLab explained it to us. As human beings, we move around our world freely, interact with others and acknowledge the world with our bodies. Our bodies are also aware of the passage of time, during which different thoughts pass through our brains and intertwine with each other. Essentially, the human experience is fluid and borderless; everything moves and changes, and there are no physical walls controlling our bodies and minds. This is what teamLab Borderless is all about. At a regular art exhibition, visitors follow a set path, and can only look at art from predetermined angles in predetermined spots. At teamLab Borderless, there is no predetermined path, the art moves and changes over time, and visitors can interact with and infl uence the surroundings. By having the exhibition space mirror the human experience, teamLab is blurring the lines between art and reality, allowing visitors to explore and build relationships with the art itself.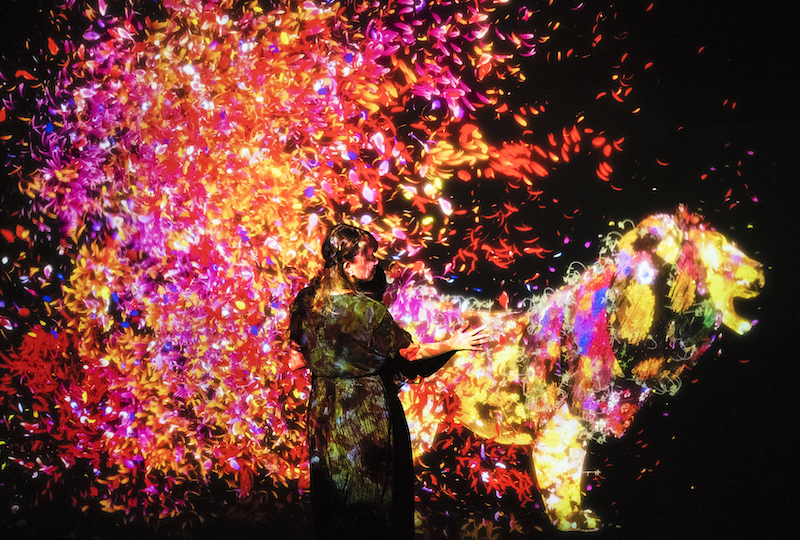 Visitors have a surprising range of reactions to teamLab's borderless world, which can most likely be attributed to the fact that the art is infl uenced, and in a sense co-created, by every individual in the room. This once again blurs the line, as – much like in the real world – other people will always influence our lives. This idea of co-creation also forms relationships between visitors as they enjoy the art.
Innovative and somewhat enlightening, teamLab Borderless is a must for travelers to Tokyo, and is an experience you'll walk away from wanting to visit again, just to see what else you can fi nd and create inside its ever-changing world.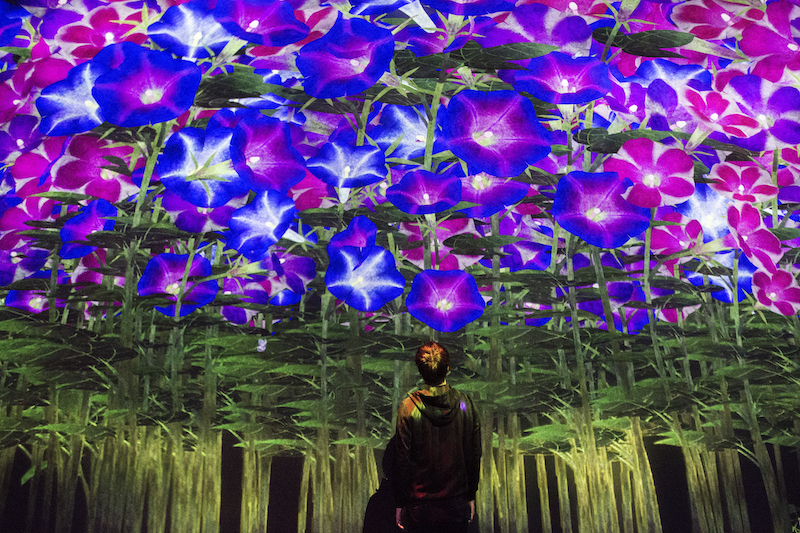 MORI Building DIGITAL ART MUSEUM: teamLab Borderless
Address: Odaiba Palette Town 2F, 1-3-8 Aomi, Koto-ku, Tokyo, Japan
Hours: Weekdays 10pm-7pm Sun, Sat & Holiday 10pm-9pm
Closed: 2nd & 4th Tuesdays, June 22, 2019
Website: borderless.teamlab.art