In 1998, eight locations were immortalized as cultural heritage sites: Gangoji Temple, Kofukuji Temple, Todaiji Temple, Toshodaiji Temple, Yakushiji Temple, Kasugaya Taisha Shrine, Kasuga-yama Forest, and Heijo-kyo Palace ruins.
This cluster of Buddhist and Shinto temples reflects Nara's role in the first efforts in Japan to reconcile Shinto and Buddhism.
Here is a highlight of some of Nara's world heritage treasures: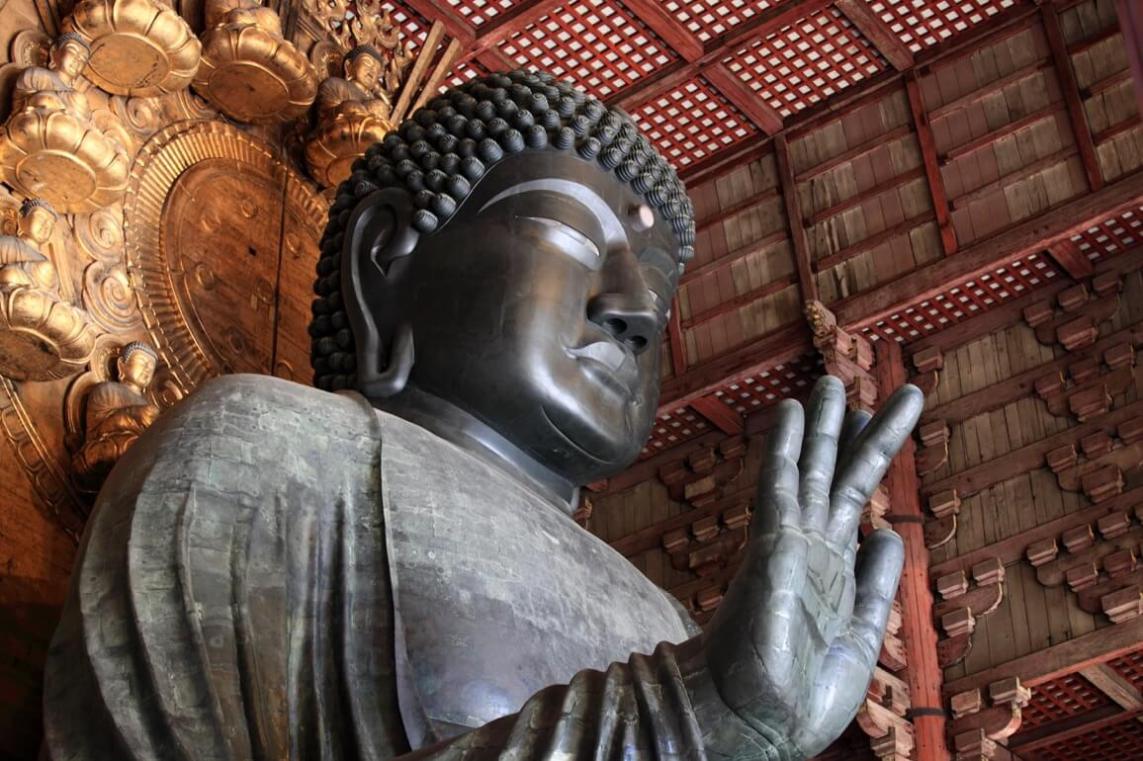 Todaiji Temple
If you think the world-famous Daibutsu (Great Buddha) statue here is massive – which it is, at 15 m tall with a middle finger of 1.3 m length – you'll be equally impressed by the Daibutsuden main temple which enshrines it: the largest wooden building in the world! Here in 752, an Indian priest consecrated the colossal copper and bronze statue of the Vairocana Buddha, painting in its eyes with a large brush. While gazing upon this mysterious monument, just imagine that the current building, reconstructed in 1692, is only two-thirds the size of the original!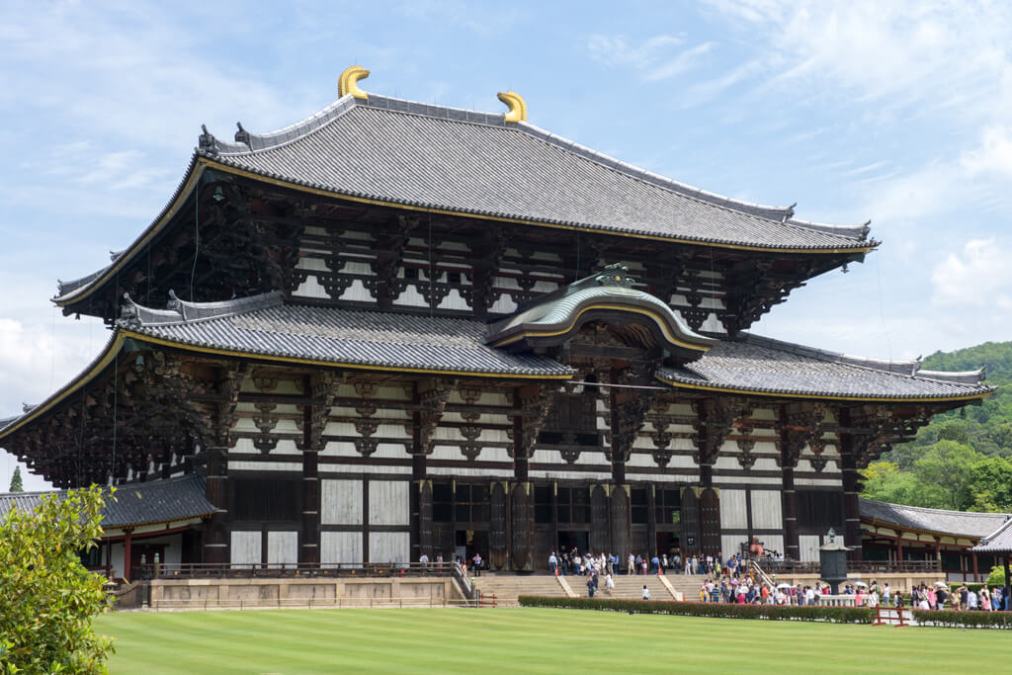 Todaiji Temple Access: A 20-min walk from Kintetsu Nara Station.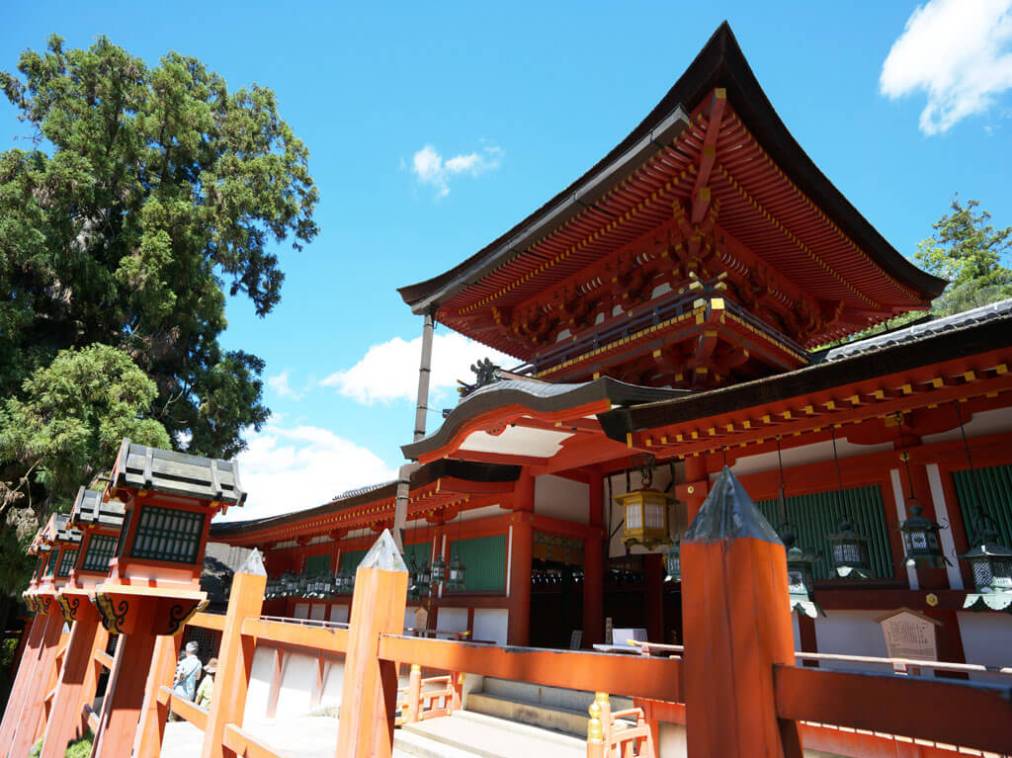 Kasuga Taisha Shrine and Kasuga-yama Forest
Walk down the path lined with 2,000 stone lanterns leading to this vermillion-lacquered shrine, and you'll be following the footsteps of the emperor himself who used to worship here. Built in 768 by Lord Fujiwara and dedicated to the gods of the Fujiwara clan, this shrine and its surrounding primeval forest are both registered as World Heritage. Kasuga-yama Forest, the only spot of nature included in this UNESCO site, has been nearly untouched as hunting and tree-felling have been prohibited since 841.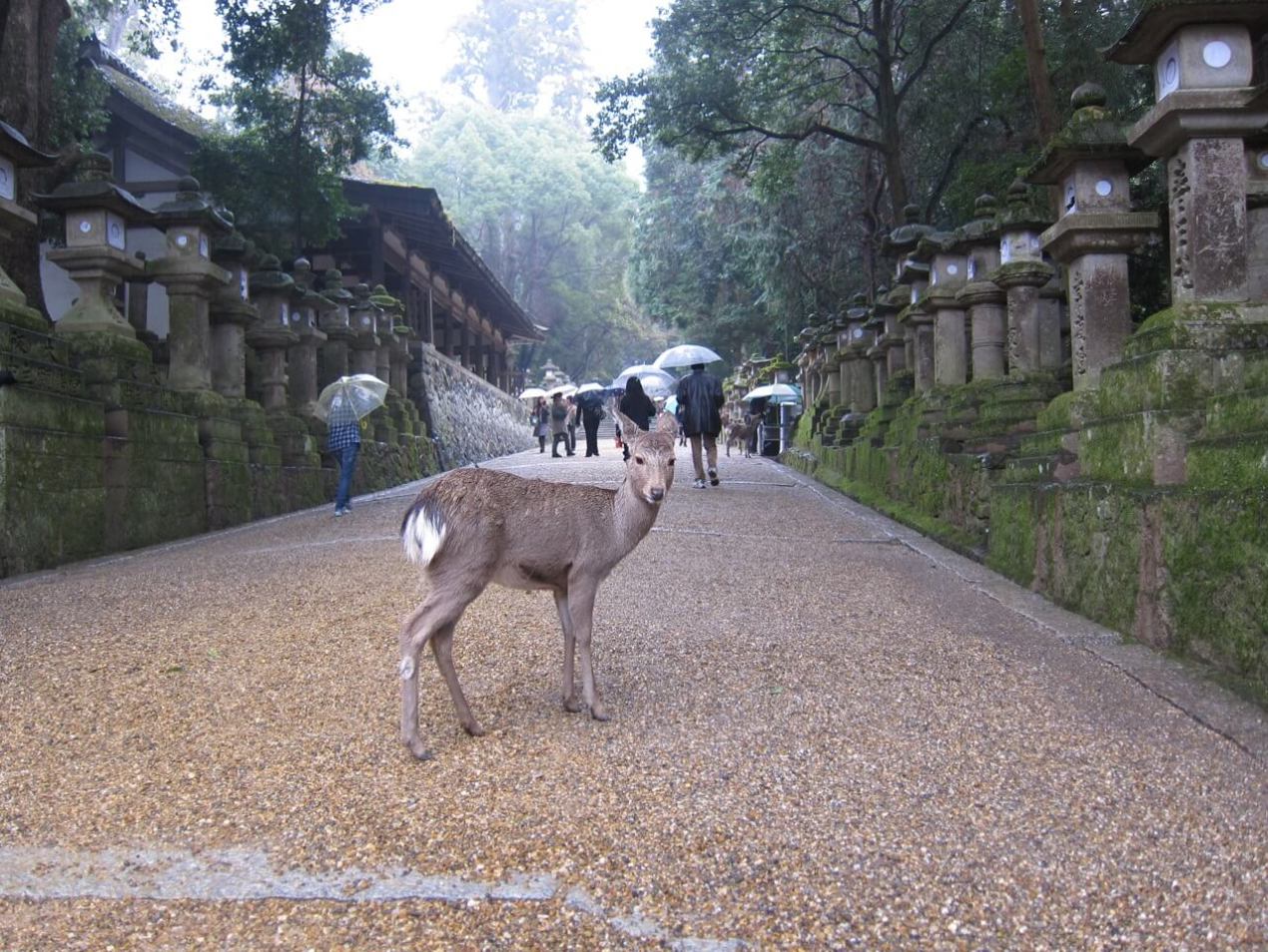 Kasuga Taisha Shrine Access: A 10-15 min. bus ride from JR Nara Station (Yamatoji Line) or Kintetsu Nara Station (Nara Line). Get off at the Kasuga Taisha Honden bus stop.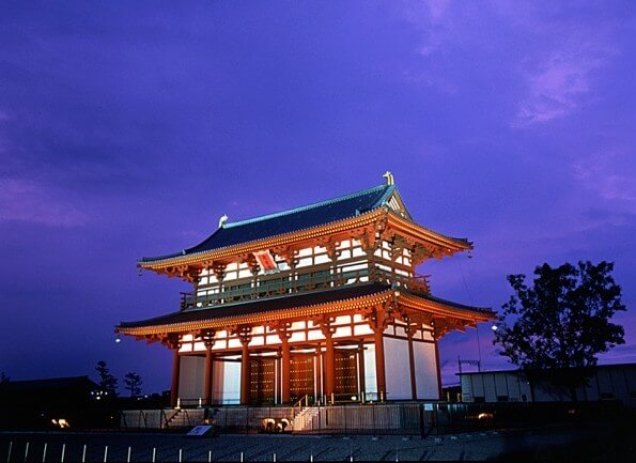 Heijo-kyo Palace (Remains of the Ancient Capital)
While none of the original buildings remain, recent reconstructions, such as the Former Audience Hall (2010), and numerous excavations make it easy to picture the capital city's grand layout, modeled after Chang'an, China's most prosperous city at the time. Don't miss the Suzakumon Gate and East Palace Garden (Toin Teien) either, both rebuilt to full-scale size.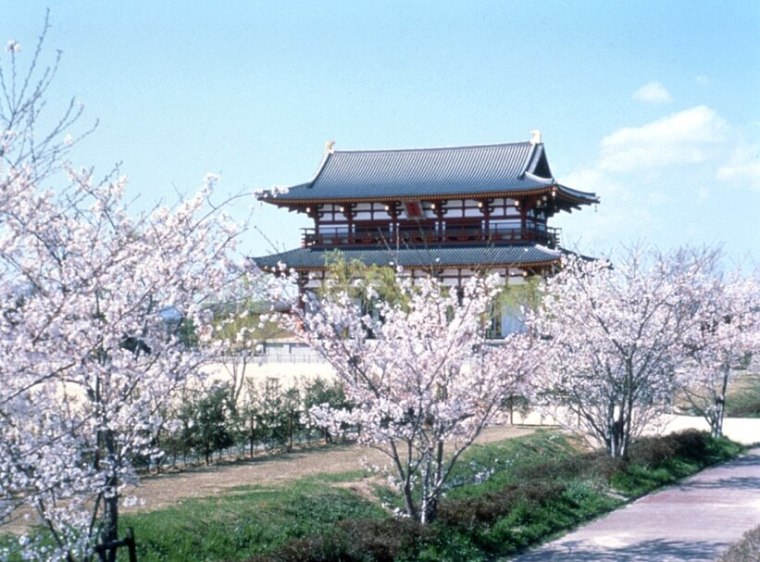 Heijo-kyo Access: An 8-min bus ride (Nara Kotsu Bus) from Yamato-Saidaiji Station (Kintetsu Nara Line). Get off at the Heijokyo-ato bus stop.