Horyuji Temple: The World's Oldest Wooden Building
While Kyoto may be home to many of Japan's most famous and photographed temples, it was nearby Nara Prefecture's Horyuji Temple that captured UNESCO's attention to become Japan's first World Heritage Site in 1993.
Situated unassumingly amidst the peaceful pine trees and hills of Ikaruga for the past over 1,400 years, Horyuji Temple is the world's oldest wooden structure and a repository of ancient treasures, dating back to 607 when Nara was the capital of Japan. It was founded by Prince Shotoku, who is said to be one of the first to promote Buddhism in Japan.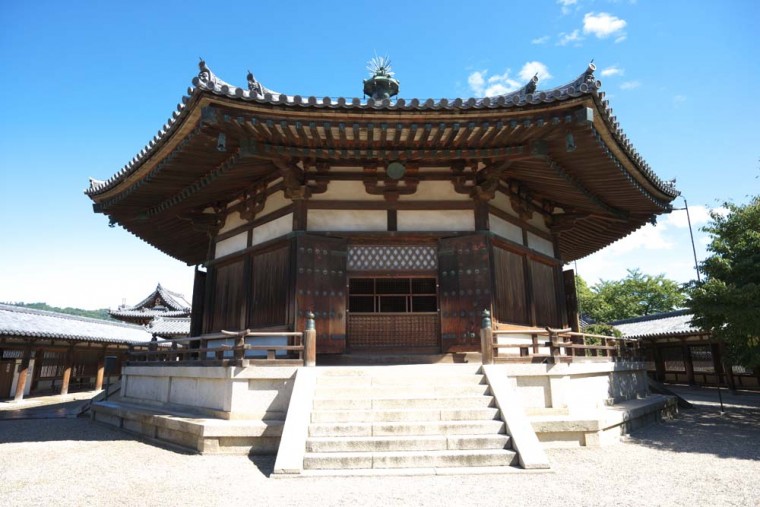 The temple's vast 187,000 square meter grounds (or around 35 American football fields) comprise a western precinct and eastern pricint with a Gallery of Temple Treasures between them. The 5-story Pagoda and Main Hall (Kondo) in the western precinct, and the octoganal Hall of Visions (Yumedono) – a five-minute's walk away – in the eastern precinct are its most majestic buildings.
Yumedono is dedicated to Prince Shotoku and houses a life-sized statue of the prince surrounded by statues of Buddha and various monks.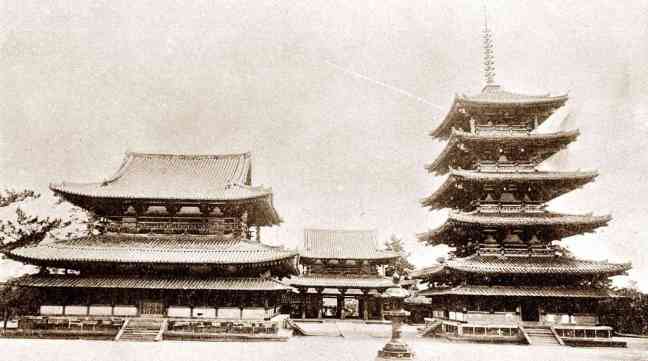 The Gallery of Temple Treasures was built in 1998 to exhibit a part of the temple's huge art collection. Various statues of Buddha as well as Buddhist relics, artwork and paintings from the Heian era are on display inside. The entrance to the treasure hall is located towards the back of the complex near the Eastern Precinct.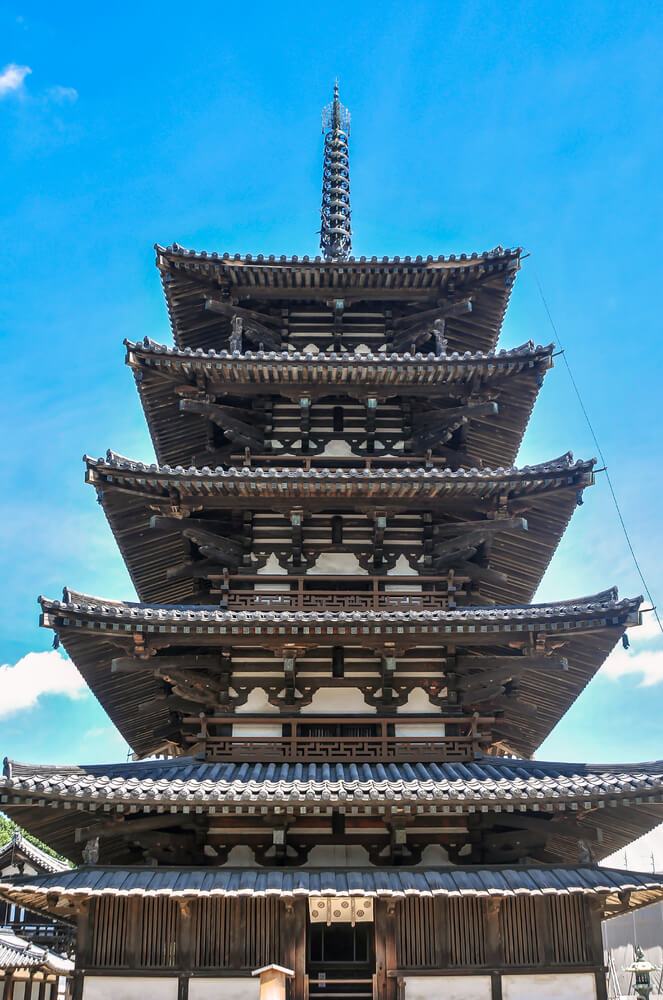 In particular, the Five-Story Pagoda (Goju-no-tou) is a work of construction genius. While its beauty is evident in its progressively steepening roofs and expansive bas reliefs, its central column (shinbashira) and intricate bracketing system have helped this 31.5 m tower to withstand the weight of over 1,400 years of history.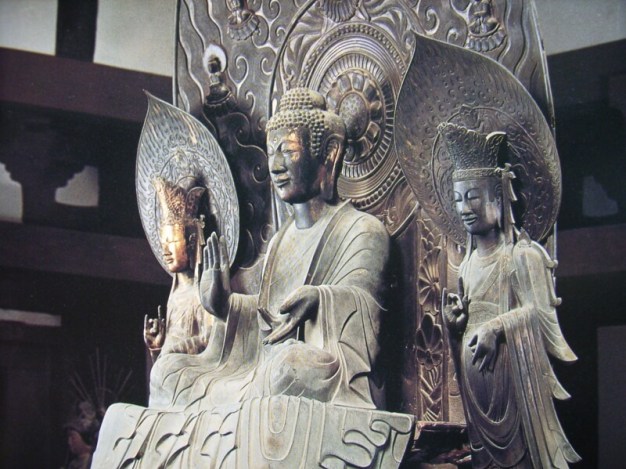 From the 7th century on, illustrious buildings from every era have been established here, filled with National Treasures like the "Shaka sanzon-zo". This makes a walk through these grounds like a tour through the centuries, with the perfect blending of cultures revealed through every time-worn earthen figure.
So when looking for a starting place to visit Japan's wondrous temples, begin where UNESCO did, here in Japan's cradle of Buddhism.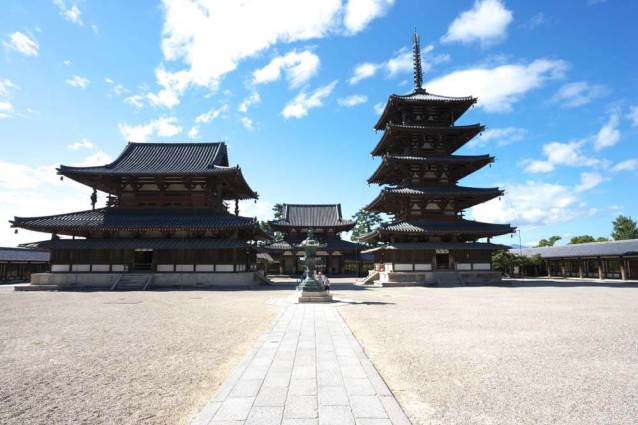 Access: A 20-min walk from JR Horyuji Station.