What exactly does religion mean in Japan? What is Shinto and how important is it to the Japanese? Never during my 10 years in Japan did I ask myself these questions as much as during a recent trip to the village of Tenkawa in Nara Prefecture. Here, I attended the annual summer Taisai ritual at Tenkawa Daibenzaitensha, or Tenkawa shrine, which is highly regarded by a select few.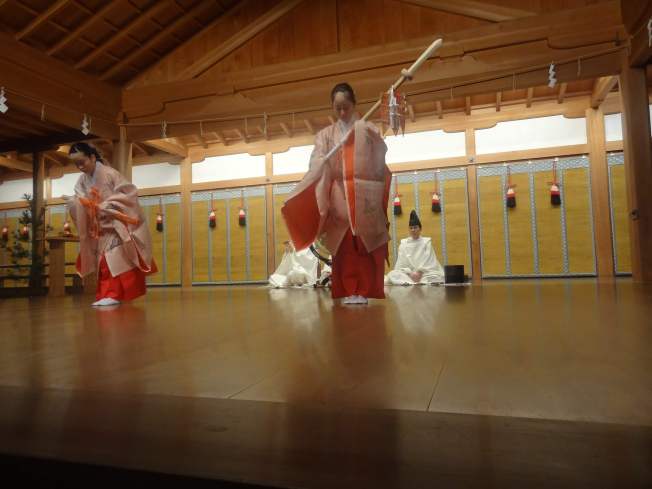 Sacred Sites and Pilgrimage Routes in the Kii Mountain Range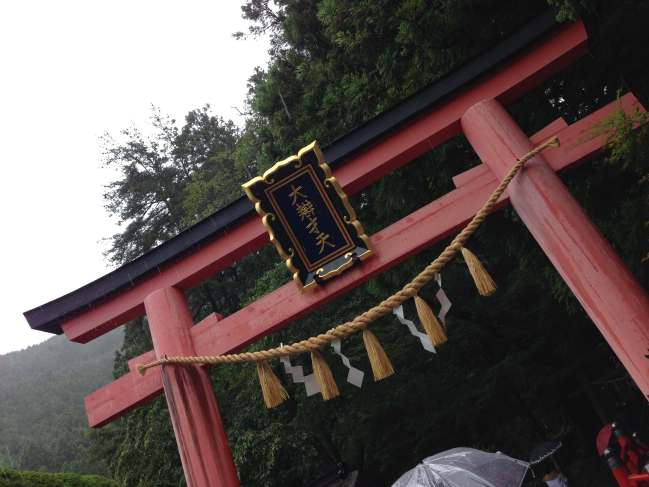 Even most Japanese will not easily have the chance to witness this ritual, as Tenkawa is located deep in the mountains of Yoshino, far away from modern society. Together with three other sacred sites linked by pilgrimage routes, Yoshino makes part of the "Sacred Sites and Pilgrimage Routes in the Kii Mountain Range", which was designated as a UNESCO World Heritage Site back in 2004.
While the isolated mountain village of Tenkawa does have a bus to the most nearby train station, the ride takes over an hour and only three buses come every day. In the village, rice fields and traditional Japanese wooden houses make up the landscape instead of combini and multi-unit apartments.
You will notice a certain spirituality to Tenkawa as soon as you come out of the tunnel that marks the village's entrance.
The Culture and History of Tenkawa Shrine
Tenkawa shrine's history dates back to the 7th century, when goddess Benzaiten (said to originate from the Hindu goddess Saraswati) revealed herself to En-no-Gyoja, the founder of a syncretic religion called Shugendo. He revisited this same location again later, but Benzaiten would not appear a second time. Today, Benzaiten is enshrined at many shrines throughout Japan, but it is fair to say that Tenkawa shrine is (one of) the mother shrine of all Benzaiten shrines. In fact, Tenkawa shrine is  regarded as one of the birthplaces of Japan's religious traditions as we know them today.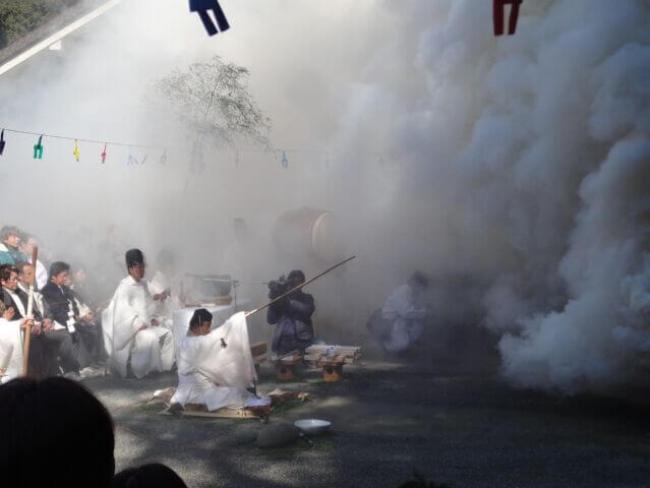 A Mixture of Buddhism and Shintoism at Tenkawa Shrine
What makes Tenkawa shrine special, is the fact that it is one of the few shrines that are still a mixture of Buddhism and Shintoism.
At the summer Taisai ritual I attended, I was chanting along to a Shinto prayer one moment, and to Benzaiten's Martra, Heart Sutra and other prayers from Buddhist sects the next moment. Tenkawa shrine is also famous for its Noh performances, and so a performance was held as part of the ritual.
The shrine is open to modern culture as well, with a fantastic chromatic harmonica performer playing songs of Elton John and karate students breaking boards in the performance line up dedicated to the gods.

It is this type of openness to new and foreign things that makes Japan's religion as peaceful as it is, and I think that Japanese people today share that same kind of openness, despite the fact that the majority consider themselves non-religious.
Tenkawa
Location: Tsubonouchi, Tenkawa-mura, Yoshino-gun, Nara
Access: From Shimoguchi Station (Kintetsu Line), take the Nara Kotsu Bus and get off at Tenkawa Kawa-ai.