The view over the city from Oyama Afuri Shrine is very beautiful and the shrine area itself offers many things to discover.

The shrine was built more than 2,000 years ago and its name derives from the word "amefuri" which literally means "rainfall" or "rainy weather". That´s why mostly farmers visited the shrine to pray for rain and a good harvest.
Next to the shrine, a statue showing two children of the post war period caught my eye. The name plate says "Kagayakesugi no Ko" (輝け杉の子) which could be translated as "The children of the shining cedar". Sugi, the Japanese cedar is the national tree of Japan. You can find it mostly around temple and shrine areas. Therefore, Sugi can also symbolize the country itself and refers to the children of the nation.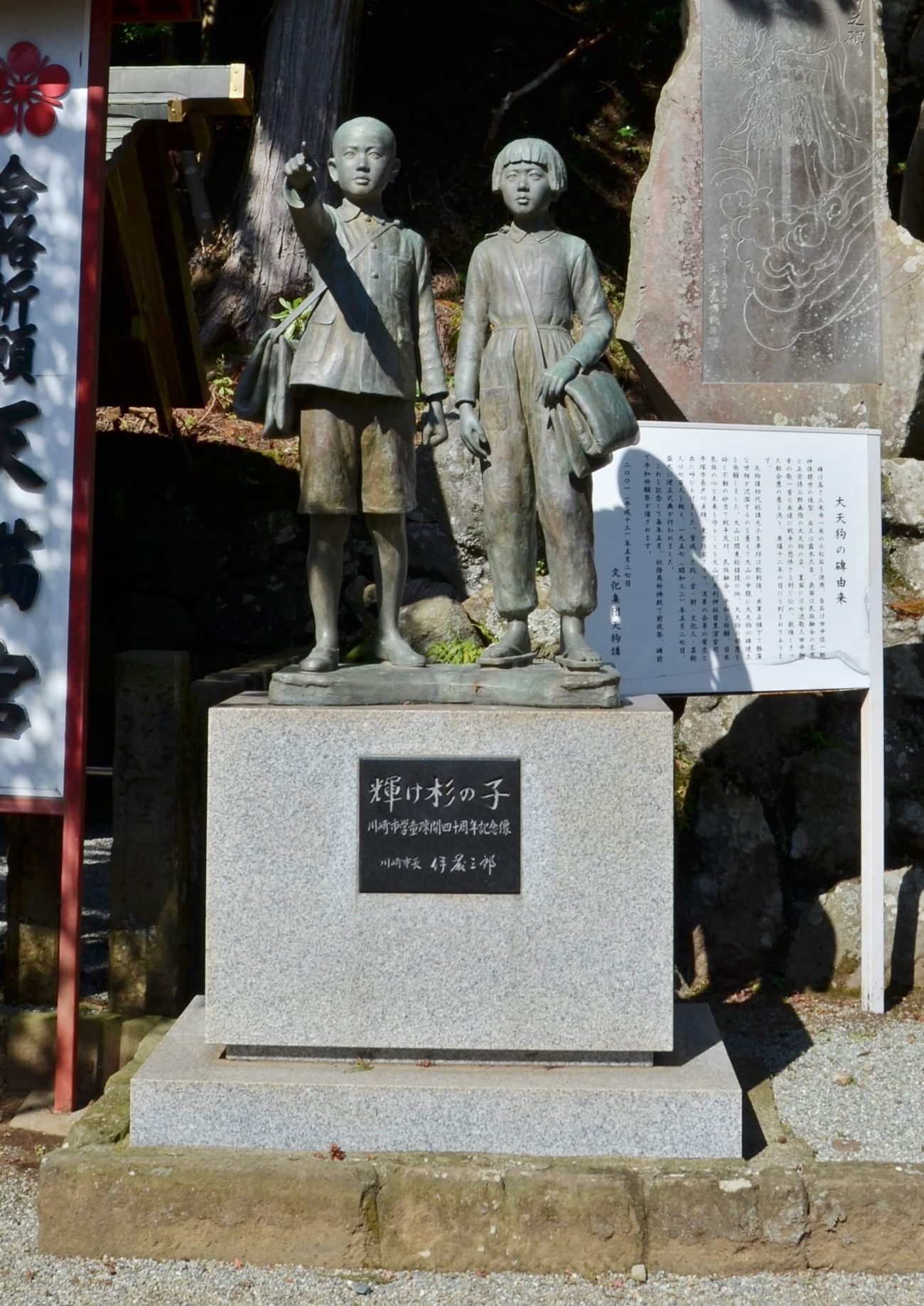 After some research I found out that during World War II on June 30th 1944 the decision was made to evacuate elementary school children between grade three to six of Kawasaki-city (Kanagawa Prefecture). Out of those 7,100 children, 3,200 children were sent to Mount Oyama. Children from nine different schools left Kawasaki between August 21st and 24th 1944. Until the evacuation dissolution due to the end of the war in October 1945, children were sent to different places.
This statue shows these young children during the reconstruction of the country after the second world war, sending gratitude and peace into all directions of the prefecture. It was built as a symbol to commemorate 40 years of the end of the evacuation.