TOKYO SKYTREE. 634 meters of neo-futuristic elegance in the heart of Tokyo, Japan.
The tower was completed in 2012 after almost four years of work, making it the tallest tower in the world up to this day, and the result is pleasing.
Our tour starts at the Asakusa Station on the TOBU SKYTREE line with just after a short wait, we can board the train. From clean and comfortable carriages, we can enjoy our ride while crossing the Sumida River, and get excited seeing the tower of TOKYO SKYTREE approaching. Only one stop on this fast train and we arrived within distance to the TOKYO SKYTREE. There's very little walking, which is good for children or elderly. 
At the bottom of TOKYO SKYTREE, there is TOKYO Solamachi, a shopping center with a huge variety of different shops, including ones dedicated to TOKYO SKYTREE goods. The mall is big but easy to navigate; maps are available on every floor, so you can always find one. We've made a list of recommended shops that are a must-visit, particularly for those looking for a taste of the culture!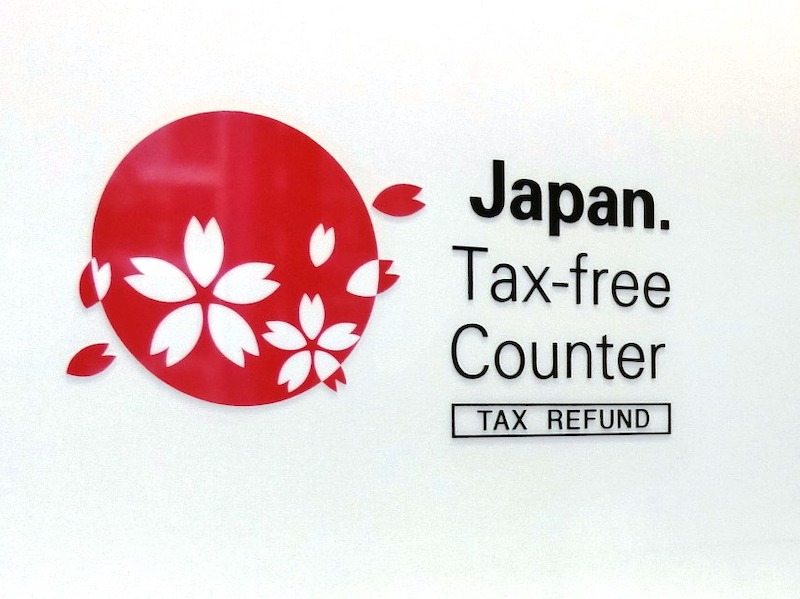 The counter is right next to the west entrance of the first floor through a narrow corridor. You'll see signs with the Japanese sakura motif tax-free emblem and arrows pointing to the entrance. Just by showing your passport, you can get a coupon book to receive special benefit at TOKYO SKYTREE TOWN here, and this should definitely be your first port of call before you go shopping! The counter also allows you to receive a tax refund on your purchased goods from participating shops.
Café Murakami: Japanese Drinks and Sweets at Tokyo SKYTREE
Murakami is a cafe with a peaceful atmosphere, where you can try original Japanese sweets. The menu includes several different hot and cold drinks, pancakes, parfaits, and other traditional sweets like warabi mocha, a jelly-like confection made from bracken starch. Their most popular sweets are the fluffy pancakes and the soft cream with gold leaf, which allows you to taste a little bit of luxury. You can also purchase packed Japanese sweets, or quality tea leaves which come in beautiful little cans to bring home and enjoy with your family.
Gotouchi Pins Plus: Tokyo SKYTREE Souvenirs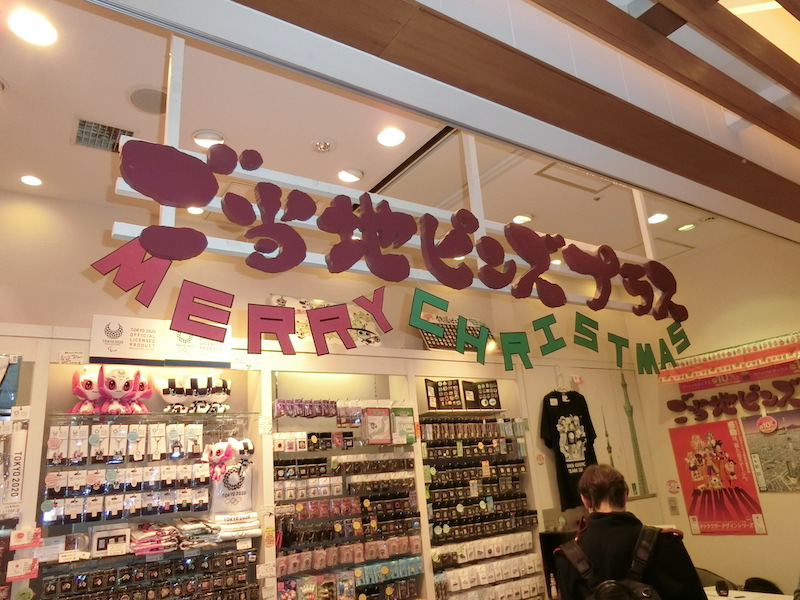 A cute and colorful souvenir shop, compact and with everything you need, filled with lapel pins, keychains, goods of the Olympic Games Tokyo 2020, toys, cards and plushies. One especially sought-after product is the Japanese motif pin which is available in more than 250 patterns, although limited edition TOKYO SKYTREE goods are also very popular. You can also find numerous Gacha capsule toy machines, packed with popular Japanese character.
Nippon no Ame Project: Candy Accessories at Tokyo SKYTREE
You can spot this shop easily, as it's fairly unique with their white-based yet really colorful theme. They sell not only traditional Japanese handmade candy (konpeito, kintaro ame etc), but also produced a variety of accessories made with these real candies coated with resin that can be found here like hairpins, hair ties, earrings, keychains, pens and even cute pet collars. They also sell the charms that can customize candies and colors. There are some products that are only available in TOKYO Solamachi. Items that many people love are the hair tie with its colorful round candy decoration and handmade candies in cute jars.
Ginza no Ginger: A Healthy and Tasty Ginger Shop at Tokyo SKYTREE
This cute stand is filled with many kinds of ginger syrup and other original sweets, mainly products made from delicious and healthy ginger. All of these are available to take home with you. Some popular items are the ginger syrup in SKYTREE shaped bin (only in Solamachi) and the cute cat shaped baums. They also have ginger drinks and delicious soft ice cream served with ginger syrup.
Azabujuban Soba Matsugen: Natto and Noodles on a Tokyo SKYTREE Day Trip
On the 3rd floor, there is a large food court named Solamachi Tabe-Terrace. There is a soba restaurant called "Azabujuban Soba Matsugen" in the food court. They serve authentic and delicious noodle with various seasonings and topping with reasonable price. Their most popular meal is "Natto Bukkake soba," which is their original and unique soba with sticky beans. Other meals in their menu are also considered well, and very popular among Japanese and foreign guests very much.

TOKYO SKYTREE TEMBO DECK: Panoramic View of Tokyo from the Sky

This part of the tower has three floors, which allows you to have an excellent, 360-degree view of Tokyo. It was truly amazing to see Asakusa spread out at one's feet, with Tokyo Tower and Shinjuku's skyscrapers in the distance. If you are lucky, you can also see Mt. Fuji. The elevators have different themes with the names of seasons, and beautiful decor inside. On floor 340, there's a glass floor you can stand on and see the tower stretching out below you. Although it was a little nerve-wracking, it was a well worth great experience. They have a photo service for the guests, and there's a counter for purchasing tickets which allows you to go even higher, all the way up to floor 450! There are also places like the SKYTREE CAFE, SKYTREE Shop, and the Sky Restaurant.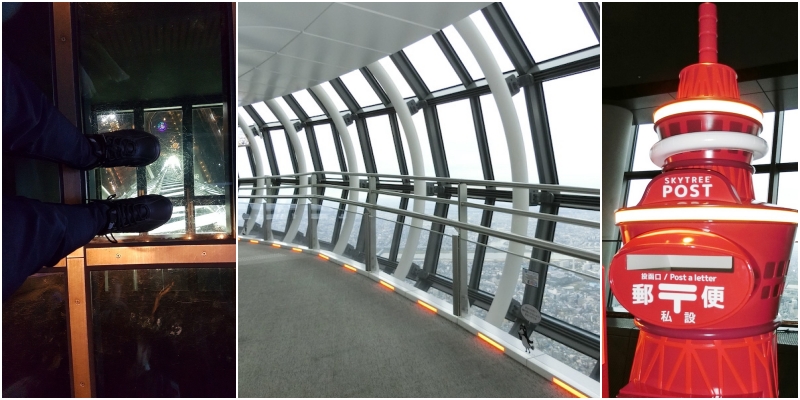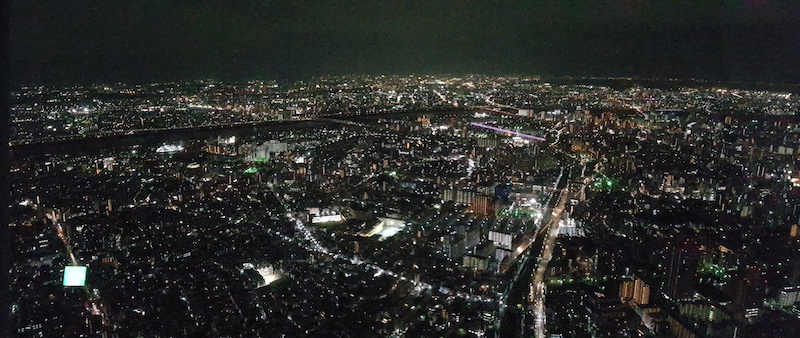 Sky Restaurant 634 (Musashi): Gourmet Dinner at the World's Highest Tower
On floor 345, this luxurious restaurant offers you a delicious multi-course dinner while looking out at the spectacular night view of Tokyo city. It's not just the view that's gorgeous; the interior of the restaurant is also made with a sense of luxurious elegance. The menu mainly features French cuisine and teppanyaki course, along with a huge variety of high-quality wine, champagne, sake, beer and some soft drinks. There are different types of seats so you can enjoy the food as you please, whether it's a family dinner, or a solo meal taken while facing outside, enjoying the beauty of the view coupled with the luxury of their best wine.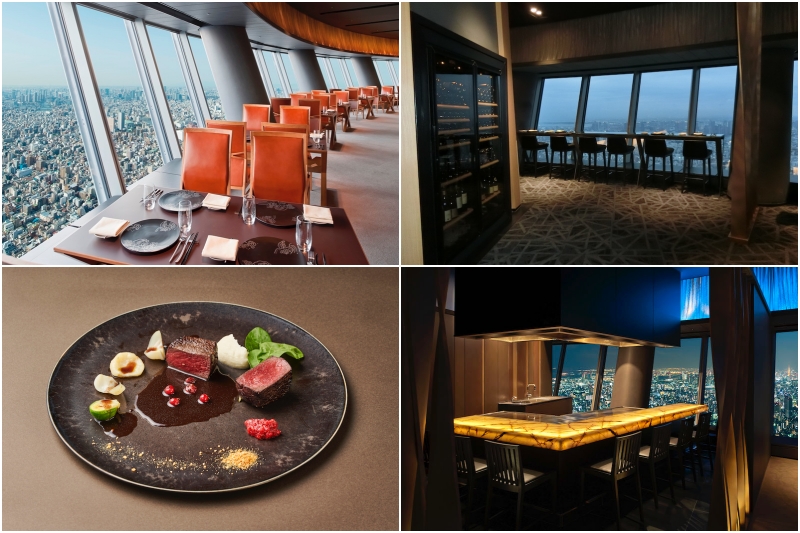 ◆Tokyo Skytree Town's Chike Toku Service
Do you know about the Chike Toku (Special Benefits With Select Tickets) service for visitors to TOKYO SKYTREE TOWN? When you present your TOKYO SKYTREE, Sumida Aquarium, or Konica Minolta Planetarium ticket stub at select stores at TOKYO SKYTREE TOWN, you can receive amazing special offers. Use the Chike Toku service to get even more out of your TOKYO SKYTREE TOWN experience.
URL: www.tokyo-solamachi.jp/service/tickets/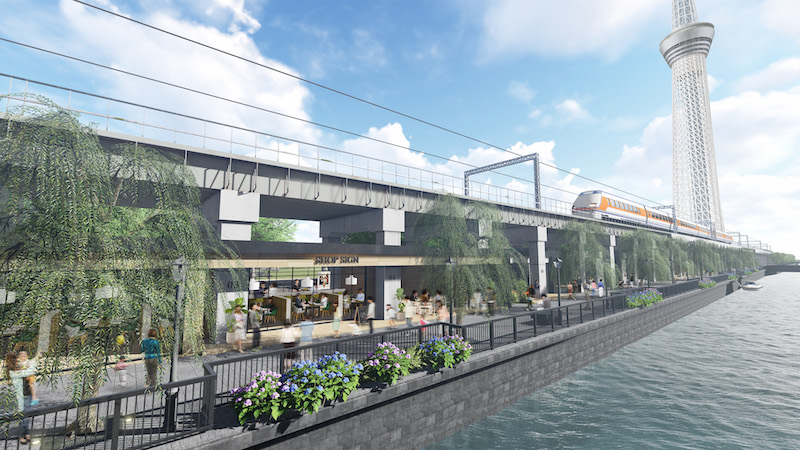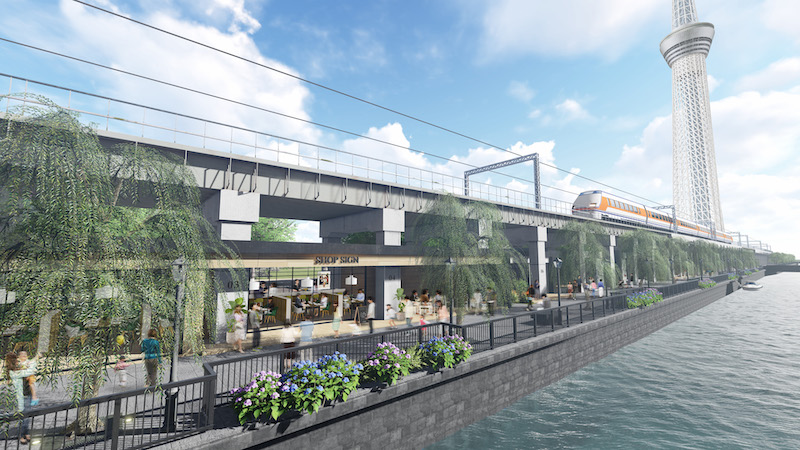 If you have ever wanted to cross the Sumida River to go from Asakusa to TOKYO SKYTREE TOWN, you have likely gone by train. However, in spring 2020, the new "Sumida River Walk" footbridge will give you a fantastic way to travel between the two areas. In addition to this scenic walkway, a new commercial facility will open under the elevated TOBU SKYTREE Line between Asakusa Station and TOKYO SKYTREE Station called "TOKYO mizumachi." These wonderful installments to the area will give you great new ways to enjoy views of the Sumida River and shopping throughout the year.