TOKYU HANDS is "THE ONE-STOP SHOP" chock-full of all kind of goods such as kitchen utensils, beauty goods, stationery, bags and tools, joined by fun discoveries and surprises. Visit TOKYU HANDS and gain a better understanding of today's Japan.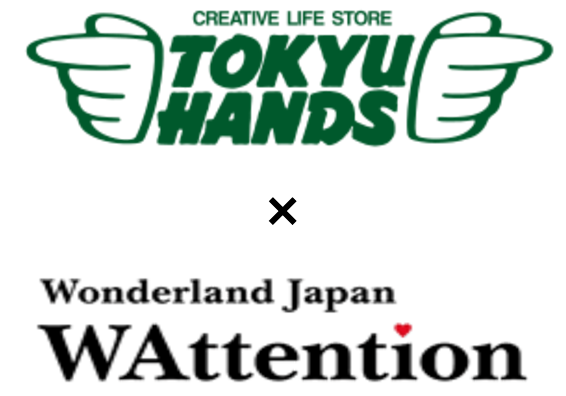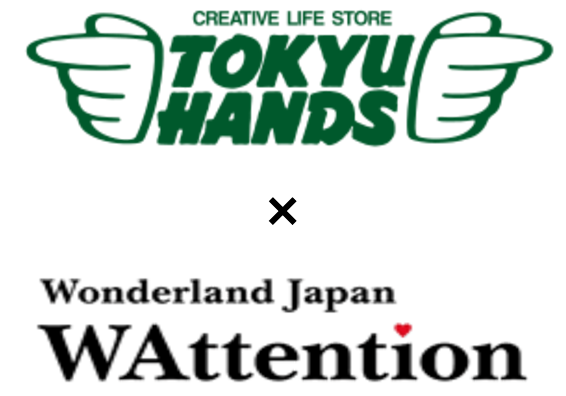 With an unknown future constantly looming over us, it's not a bad idea to prepare for disasters and emergency scenarios. We need water, shelter and support from each other. But most of all, we need food! Nonperishable food items that could last a long time not only gives you a boost of energy and comfort in a time of need, but having it around in the house also gives you peace of mind. And just because they're made for emergencies doesn't mean that they lack in flavor! In this article, we bring you TOKYU HANDS' Top 5 delicious and nutritious emergency food items.
No. 1: Onisi Alpha rice Series
Even in an emergency, don't deprive yourself of the comfort of delicious white rice that tastes just like it would freshly steamed. Made possible by flash freezing alpha rice, all this emergency preserved rice needs is for hot water to be poured in and left for one minute to become steaming and fluffy. 100% domestic rice is used and can be kept at room temperature for five years. Available in 12 flavors such a five-mixed ingredients rice and prawn pilaf.
Price: 302 yen~432 yen (including tax)
Category: Emergency Food
WAttention Editor's comment: "The many flavors look delicious enough to eat even on a regular basis!"
No. 2: Nomura, Emergency Provision Millet Biscuits in a Can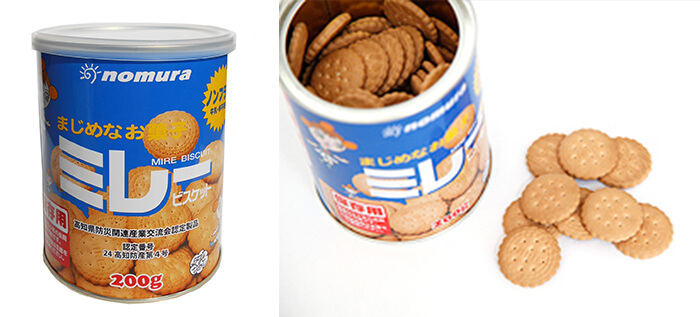 Nomura manufacturing has been making snacks for more than 90 years. Millet biscuits, one of the long-selling products by Nomura, have been approved by the Kochi prefecture as emergency food. Unlike the regular Millet biscuits, these emergency provisions are baked and can be stored for 5 years. Even though they are considered as snacks, they provide substantial 431 kcal per 100 gram. No eggs, milk or butter is used; they are great snacks for those who have dietary restrictions as well. Beloved by children and adults alike, their slightly sweet and comforting flavor brings a smile to everyone.
Price: 594 yen (including tax)
Category: Emergency Food
WAttention Editor's comment: "Millet biscuits are small and thin, they are easy to eat even for small children and the elderly."
No. 3: imuraya, AZUKI-BEANS POWER EIYO-KAN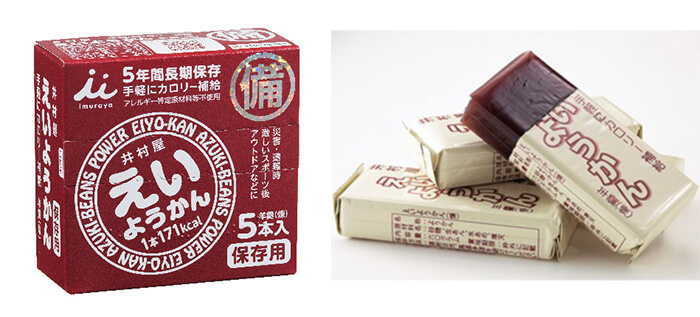 Azuki red beans are known for their nutritional value, and these yokan – or jellied azuki red bean paste bars – are a handy way of getting an energy boost. Each bar provides 171 calories (around one bowl of rice) and is easy to chew, with a light sweet taste and requires no preparation. The packaging is also designed to be easy to open even in the dark. This traditional sweet snack also makes for a great energy bar while doing outdoor activities such as running or cycling.
Price: 432 yen (including tax)
Category: Emergency Food
WAttention Editor's Comment: "It's a great idea to turn this classic Japanese sweet into an emergency food. Azuki red bean is an important part of the Japanese diet after all!"
No. 4: BOURBON, Canned Hard biscuit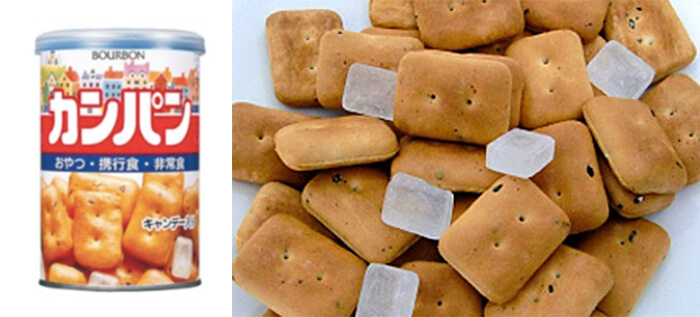 Baked till fragrant, these easily digestible canned biscuits are also fortified with calcium. Sugar cubes are also included in the can which is made of metal. The drying agent included helps to keep these biscuits fresh and delicious for 5 years. The container can be recapped for later consumption.
Price: 270 yen (including tax)
Category: Emergency Food
WAttention Editor's Comment: "This is a long-selling item in Japan that is often kept as a regular snack at home, not just for emergencies."
No. 5: Can de Bo-Lo'Gne

This canned Danish bread brings emergency food to a whole new level. Unlike the usual canned bread which is dry and tasteless, Can de Bologne is fragrant, mildly sweet and moist and chewy like regular Danish pastry. Not only does it make for a great treat during emergency use, it is also suitable for children's camps, mountain climbing or travels. This canned bread maintains its freshness for 3 years and is resistant to shock.
Price: 432 yen (including tax)
Category: Emergency Food
WAttention Editor's Comment: "This delicious-looking Danish looks like it would make for a great breakfast any day!"
TOKYU HANDS -Shinjuku Store-
Times Square Building 2-8F, 5-24-2 Sendagaya, Shibuya Ward, Tokyo
WEBSITE: http://www.tokyu-hands.co.jp/foreign.html