High above from the Tokyo Skytree
There aren't that many places where you can look down at one of Tokyo's best fireworks shows – but the Tokyo Skytree is one of them.
The Sumidagawa Fireworks Festival – Tokyo's oldest fireworks festival – is often referred to as one of "Tokyo's big three firework festivals" together with the Tokyo Bay and the Edogawa Fireworks Festival. And the Tokyo Skytree nearby provides an amazing vista of this fireworks show with around 20,000 shots of fireworks over 2 hours.
Of course, looking up in awe at these colorful explosions while sitting along the riverbanks is a classical experience. However, if you want to look at things from a different angle (literally), try viewing it from the Tokyo Skytree, where you can look down on this festival of colors!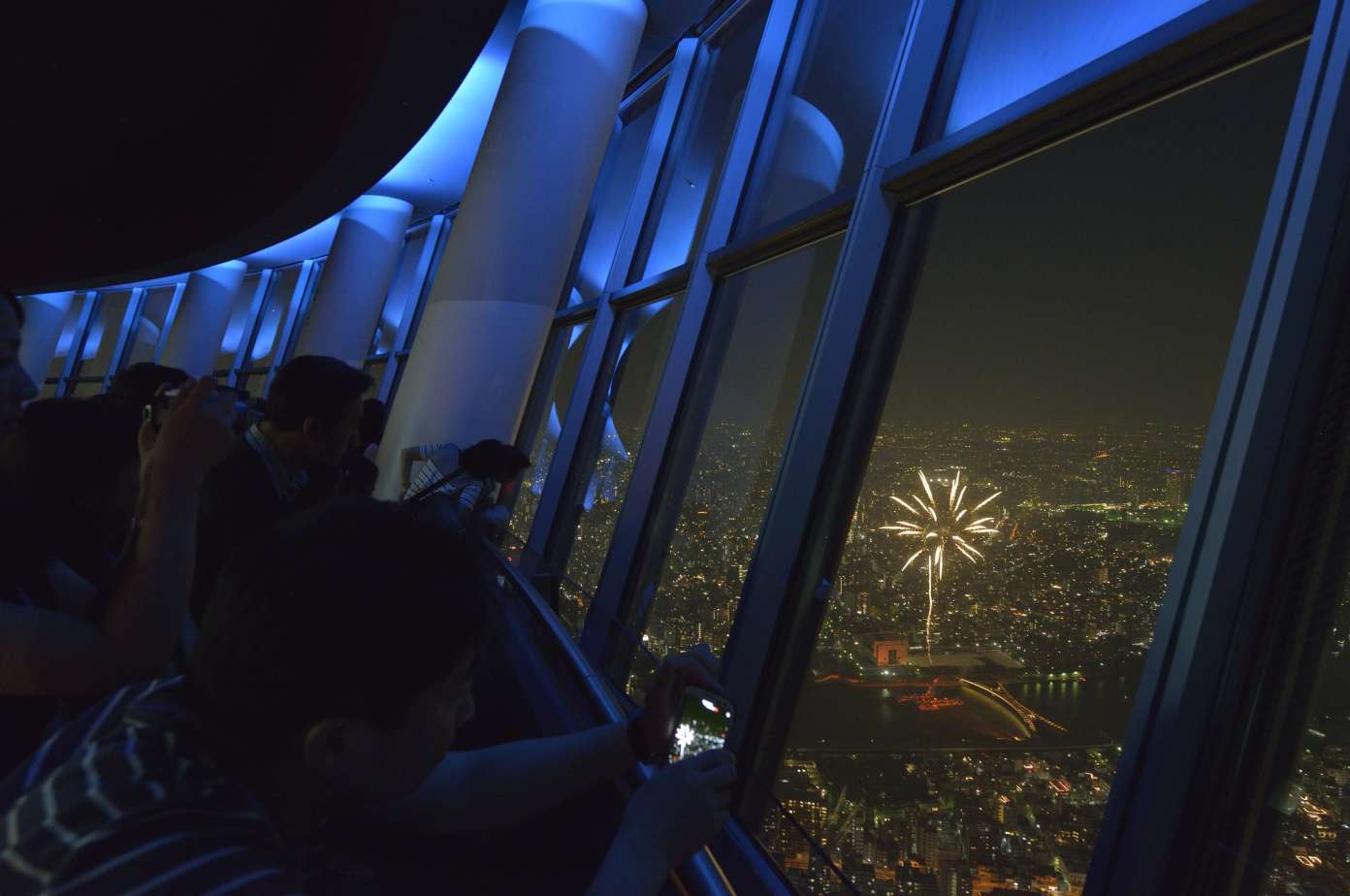 The festival attracts over 700,000 people every year, making it one of the most crowded fireworks festivals in Japan. If you want to get a good viewing spot, make sure to leave your house early and plan ahead.
2022(Reiwa 4th), 45th Sumida River Fireworks Festival has been cancelled.
Note: Details may have changed since the publication of this post. For the most current information, please check the homepage of the facility, product or campaign.