Expect a vibrant spring and summer after the long and formidable winter! Be amazed by Tohoku's sweets and fruits.
Babahera
---
The sight of ice cream being sold under colorful parasols on the streets may be reminiscent of tropical countries and seaside resorts, but here in Akita prefecture, the sight of little old ladies selling ice cream on a regular roadside is commonplace.
This ice cream is called Babahera, a specialty of Akita. "Baba" refers to an elderly lady, while "hera" is the spatula that they use to shape the pink (strawberry flavor) and yellow (banana flavor) ice cream into a flower with practiced ease.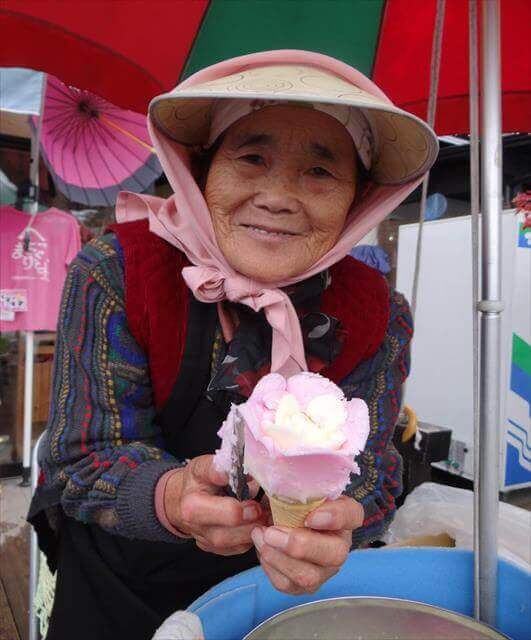 Cherry Parfait
A variety of Yamagata's delicious cherries top this luxurious parfait. Dig deep to discover the different unique ingredients that make up this multi-layered treat and compare the various cherries. The only time to enjoy this piece of art is during the cherry season, which usually starts in June.