From breathtaking patterns in the sky to exhilarating festival parades, summer brings out the passion in Japan. And if our selection of top 3 Fireworks Festivals in Japan wasn't enough for you, these 3 other selections are up to par!
Toyota Oiden Matsuri Fireworks Festival
Toyota City, Aichi Prefecture
This up and coming festival features collaborations with the Japan Fireworks Artists Association, a synchronised "melody fireworks" show with cylinder fireworks, a wide starmine display and a 30 meter tall Niagara Falls programme.
Event information:
No. of fireworks: 13,000
No. of spectators: 360,000
Date: Jul. 31, 2016
Time: 7:10pm – 9pm
Address: Yahagi River, Shirahama Park area
Access: Take the Shinkansen to Nagoya, change to the JR Chuo Honsen line to Maetsuru, and take the Meitetsu to Toyota City Station. A 10-minute walk from the station.
Fukuroi Enshu Fireworks
Fukuroi, Shizuoka Prefecture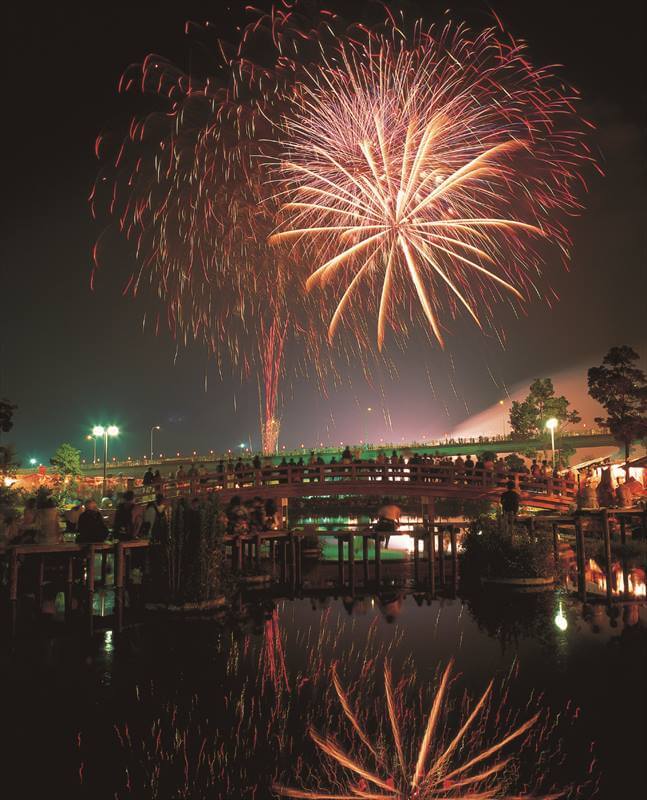 A popular programme in this display is the "Japan's Most Popular Melodies Starmine", a fireworks display synchronised to popular tunes held by the lake. One of the few musical fireworks in Japan, it is also representative of the Tokai area (Shizuoka, Aichi, Gifu and Mie prefecture).
Event information:
No. of fireworks: 25,000
No. of spectators: 410,000
Date: Aug. 6, 2016
Time: 7pm – 9pm
Address: Haranoyagawa Water Park, 3164-1 Aino, Fukuroi City
Access: Take the Shinkansen from Tokyo Station to the JR Tokaido Line Aino Station, and walk for 20 minutes to the venue.
Tsuchiura All Japan Fireworks Competition
Tsuchiura, Ibaraki Prefecture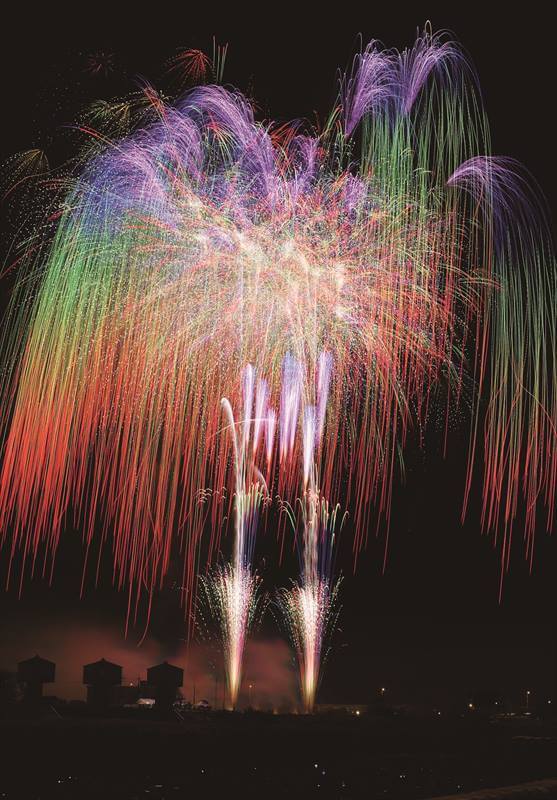 The Tsuchiura fireworks competition is said to be where the starmine firework technique began, making it the go-to place to catch the most advanced technical displays; impressing all viewers as they burst in a harmony of colours and shapes.
Event information:
No. of fireworks: 20,000
No. of spectators: 700,000
Date: Oct. 1, 2016
Time: 6pm-8:30pm
Address: Sakuragawa river banks (in the vicinity of Ohashi school)
Access: From Tokyo Station, take the JR Joban Line to the Tsuchiura West exit, and walk for 30 minutes, or take the shuttle bus from the station.