The Japanese hot springs need no introduction. Onsens are popular getaways for both tourists and locals alike. You don't even have to venture too far out of the major cities of Japan to get to an authentic, natural hot spring bath.
Atami in Shizuoka
In fact, the town of Atami in Shizuoka Prefecture is just around the corner of the capital city Tokyo. Not only has its reputation as a wonderful onsen resort been rapidly growing, its close proximity has made it one of the best destinations for day trippers looking for a dip in the hot waters.
Just on the Izu peninsula with tons of attractions and activities to do on top of relaxing in an onsen, there are few better places to visit for your hit of authentic Japanese culture. Below, we'll help you find your way around this history-rich town, and its 10 hottest (both literally and figuratively) onsens Atami offers which are not to be missed.
Travelling to and within Atami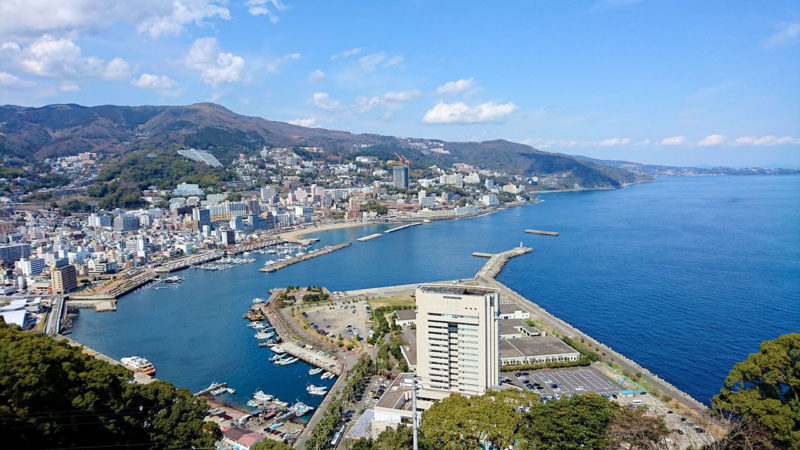 Getting to Atami from Tokyo is no hassle at all! Japan's wonderful system has made travelling from one city to the other extremely convenient — one might argue it's the most efficient train system in the world!
From Tokyo Station, you can take the Odoriko Limited Express trains to get to Atami Station. This way takes only 90 minutes and costs about 3,500 JPY. If you want the quickest way to the onsen town, the JR Tokaido Shinkansen is the way to go. It takes about 50 minutes but costs a bit more than the normal train lines, at about 4,000 JPY.
The regular Tokaido Line and Ito Line also run through Atami Station and cost less than 2,000 JPY, so you're not short of options at all. Alternatively, there's the highway bus that's about 1,500 JPY with about two to three hours' drive.
If you're coming from other major cities like Osaka and Kyoto, your safest bet is the Shinkansen. It will cost quite a bit more since it's further away from those cities — expect to spend at least 11,000 JPY one way.
Travelling inside Atami itself can be a challenge compared to bigger cities. While you can get around by bus, the town doesn't have that many public transportation facilities compared to the likes of Tokyo and Osaka. Be prepared to walk a ton or even flag a few taxis. If you have your international license with you, renting a car is highly recommended.
1. Onsen Atami: Ajiro Onsen Hiratsuru
The first on the list of the hottest onsens in Atami is Ajiro Onsen's Hiratsuru. This famous hot spring facility offers both indoor and outdoor baths alongside delicious food to accompany your relaxing dip in their fresh hot spring water. We highly recommend the open-air bath at Hiratsuru as it overlooks the Sagami Bay — who doesn't want a soak with a view? You'll feel like you're floating in the ocean itself!
Hiratsuru offers special prices for day-trippers, starting at a bargain price of 1,000 JPY! If you don't know already, this is a steal deal for something so spectacular. Do take note that this onsen facility is not tattoo-friendly.
2. Onsen Atami: KKR Hotel Atami
Another onsen facility that's got a stellar reputation is located on the grounds of the KKR Hotel. Both locals and tourists are in love with KKR Hotel Atami. This famous onsen facility has both private and public baths that are open-air. Best of all, just like Hiratsuru, KKR Hotel Atami's bathing facilities also overlook the Sagami Bay!
Tons of hot spring enthusiasts love this onsen because of its water — rich in calcium, sodium, magnesium and potassium. All of them are extremely useful to relax stiff muscles and improve joint health. KKR Hotel Atami's day-tripper price is set at 1,600 JPY, which is completely acceptable for something with such high quality and excellent service!
Look out for the sauna as well — why not take a quick sit for a detox?
3. Onsen Atami: Ryori Ryokan Nagisa-kan
While it is a jump in price from the first two, at 4,500 JPY per entry, Ryori Ryokan Nagisa-kan is not short on great reviews! The cost is due to the inclusion of a private room that can be used for three hours!
At this amazing onsen facility nearby the Atami Sun Beach, there are about eight different kinds of baths to enjoy. Out of the eight, six can be booked for private use! Book the open-air, stone cave-style bath on the top floor that overlooks the Pacific Ocean. Other baths include a submarine cave bath and a golden hue bath — all of them have their own individual charm!
4. Onsen Atami: Mikan no Ki
This onsen facility is not one to miss out on either; Mikan no Ki sources some of the clearest and most enriching water directly from the earth. Rest assured you'll get the highest quality of onsen here. The day-tripper price starts from 1,200 JPY — can't complain, can we?
Mikan no Ki offers various types of baths — choose from a range of options including outdoor stone baths, indoor springs, and even foot baths for those who don't want to plunge into a full bath.
5. Onsen Atami: Yuyado Ichibanchi
Just steps away from Atami Station is Yuyado Ichibanchi. Any serious hot spring enthusiast will have heard of this onsen facility, famous as it is.
At Yuyado Ichibanchi, there are two open air baths: Basho no Yu hasa mazing views of the ocean as well as the townscape, and Koyo no Yu's bath is made from piled Izu stones. This onsen facility also has two indoor baths that can be rented out for private use, with the starting cost of ¥3,500. Normal entry is only ¥1,400.
6. Onsen Atami: Nikotei Oyu
Immerse yourself in the history of Atami town by visiting this onsen facility located in an old traditional Japanese inn. Nikotei Oyu encompasses the essence of old Japan, which you can feel on your skin as you take a dip in their relaxing baths.
This onsen sources their hot spring water directly, so not only will you be able to experience a culturally rich atmosphere, you'll also be benefiting from the highest quality of onsen. Best of all, entry is only 1,000 JPY!
7. Onsen Atami: Otsuki Hotel Wafukan
Another onsen facility that is proud of its extensive history is Otsuka Hotel Wafukan. The open air baths at this facility are made out of 300-year old parasol pines. Their baths aren't the only ones with impressive architecture — every aspect of the place is stunning and adheres to a spacious concept.
What's more, Otsuki Hotel Wafukan gets their hot spring water from Fujisawa-Yu directly. It is said that the spring from here beautifies skin like no other! All of that for only a 1,800 JPY entry fee.
8. Onsen Atami: Atami Juraku Hotel
For just 2,000 JPY, you'll receive all the benefits of what Atami Juraku Hotel has to offer at their onsen facility. This onsen Atami proudly owns draws extreme popularity among the locals, and recently, tourists are taking interest in this wonderful facility, too!
There are baths for day-trippers as well as for those who are spending the night. The latter will have more options of baths. Atami Juraku Hotel also has a pool that's open in summer — why not drop by during this season for a swim after a relaxing onsen lounge?
9. Onsen Atami: Hotel New Akao
Proud of its 100% natural hot springs, Hotel New Akao has attracted the attention of many hot spring enthusiasts. Even though it's a little further away from the main station, the hotel provides a free shuttle bus to the premises.
Hotel New Akao is just a few meters away from the ocean, providing an awesome view and cool breeze for the open-air baths. In the summer, their infinity pool is open for use, so you can relax in the cool waters after your hot spring dip and enjoy the view of the ocean!
10. Onsen Atami: Hotel Micuras
Last but definitely not least is the Hotel Micuras. With an entry fee of 2,500 JPY for day-trippers, this "water of beauty" hot spring should be on everyone's bucket list! The spring water at this onsen facility is known for its amazing effects for skin.
What's more, Hotel Micuras' dining doesn't feature just your average Japanese cuisine. In fact, they serve exclusive local Atami cuisine that you can't get anywhere else in Japan!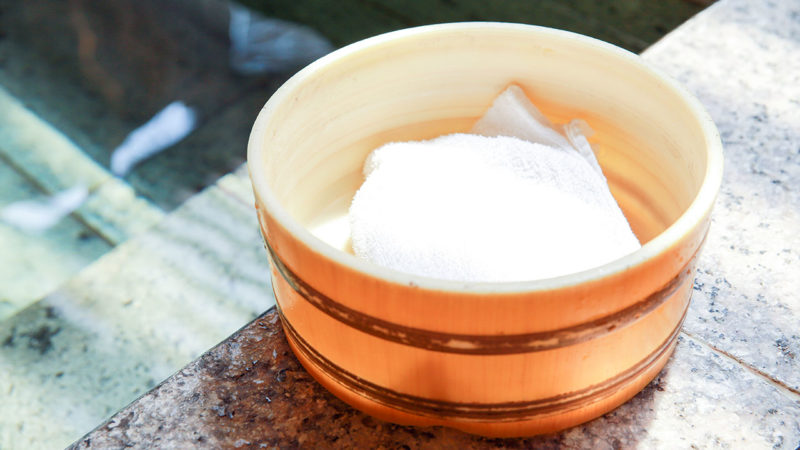 Atami is no doubt the perfect town for all your hot spring needs. These 10 hottest onsens Atami offers each have their own unique aspects. With varying price ranges and multiple experiences, at least one of them is bound to be the perfect one for you!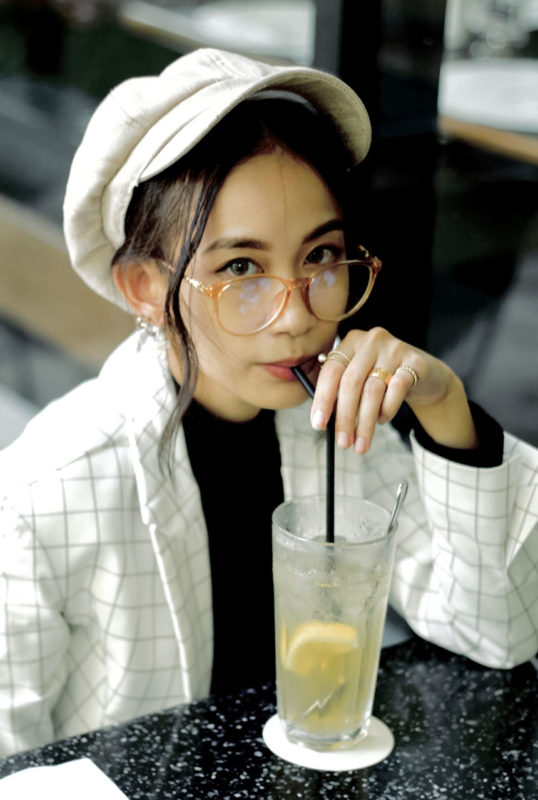 Usually tucked away in a cafe anywhere she goes, Azra Syakirah is a fashion designer and entrepreneur living in Tokyo, Japan. Born and bred in Singapore, her heart belongs to the world. Also a language enthusiast, she virtually scribbles her thoughts on a blog as well as freelances as a writer.
*Disclaimer:
This article was written by an outside writer, and WAttention is not responsible for any damage caused by the information on this page. Please be aware that the accuracy of the information posted in this article is not guarantied, and the content may be changed without notice.