The quintessential Japanese beach activity. Similar to the Mexican piñata, suikawari involves blindfolded players trying to smash open a watermelon guided by the shouts of their friends. Usually, a sheet or piece of cardboard is placed under the watermelon so the smashed pieces are kept safe from the ground. The first person to split the rotund fruit using a bokutou (木刀, wooden sword) or baseball bat is the winner of the game.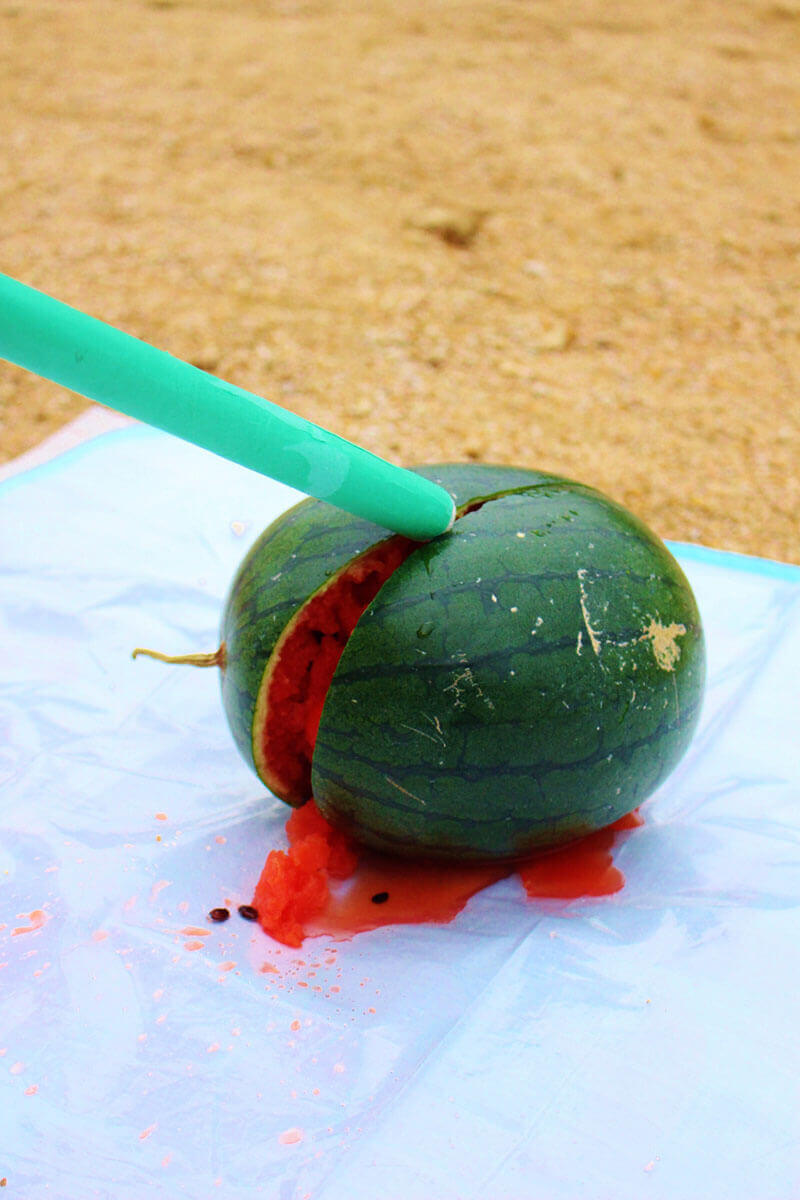 If you want to eat your watermelon in an original and destructive way, look no further. Suikawari is so popular that in 1991 the "Japan Suika-Wari Association (JSWA)" established a set of written rules for the game. The association no longer exists but it is pretty amazing that it even did. Some of the rules concerned the distance between the watermelon and the player, the type of stick to be used and JSWA-recognized blindfolds were to be used. Judges at the competition were required to have eaten at least ten watermelons in the current year. It makes you wonder how they were even able to check all these rules.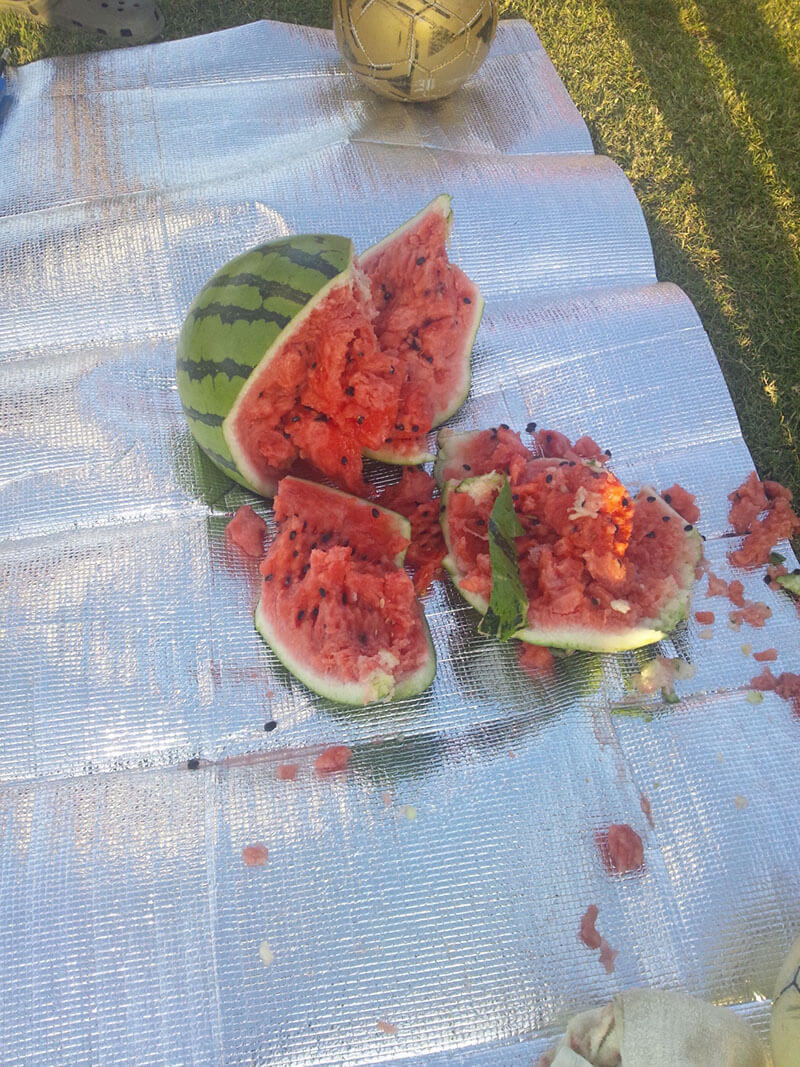 Click here to learn more about Japanese traditions related to watermelon.