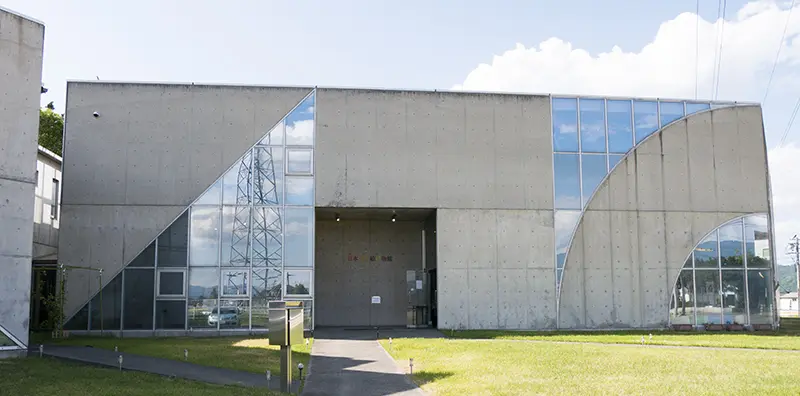 Impressive snow walls will greet you at the top of Nagano prefecture's Mt. Norikura. Thanks to the stable climate on the mountain, you can enjoy skiing even from May until August. The snow corridor is only open for a limited time from April to June, so be sure to check the days before your visit. On the opening day, the walls can reach an amazing height of 13 – 20 meter and the only way to witness these massive walls of nature is to take a special Norikura Snow Wall sightseeing bus. This bus makes several stops along the way, giving you the opportunity to walk to the top of the 3,026m high mountain from whatever point you choose. The bus takes you about 2,700m up, so from there you still have some walking to do.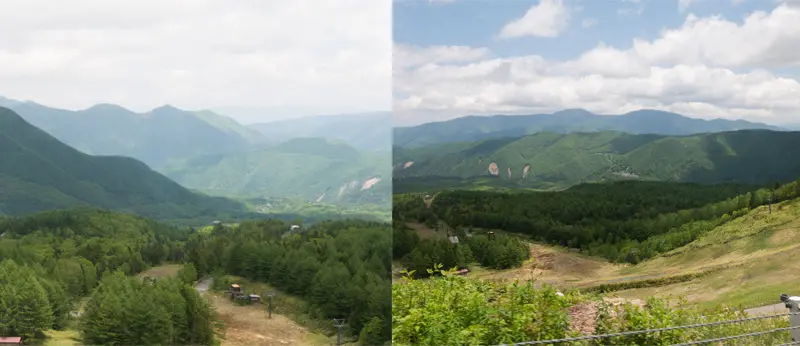 Obviously, seeing the snow walls is at the top of people's priority list. But the surrounding area is equally beautiful and invites hikers for amazing adventures. During the summer there is a marathon on Mt. Norikura called the "Heavenly Marathon," which attracts more than 1,000 runners every year. The route up to Mt. Norikura is closed off for private cars, so you can enjoy the quietness of nature. Along the road there are some restaurants where you can stop for a drink or a bite.
The view from the final bus stop at the top of the mountain already gives you an overview of the snow walls. Wattention staff went to the snow walls in early June so they were already past their peak. But even if the walls aren't as high as they could be, they are still an impressive sight. Not to mention that it is extremely fun to play in the snow during summer.
The bus goes to and from the top about 4-5 times per day and waits at the top for an hour before going down again. The snow walls are a 2-min walk from the bus stop so you have plenty of time to observe this wonder of nature. But if you brought your skis you can spend a longer time at the top and just take the next bus down when it comes. After getting back to the bus terminal you can enjoy a plate of special Mt. Norikura curry.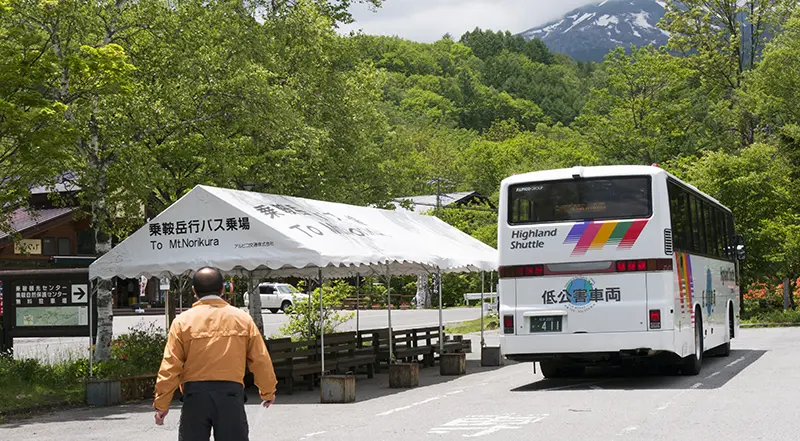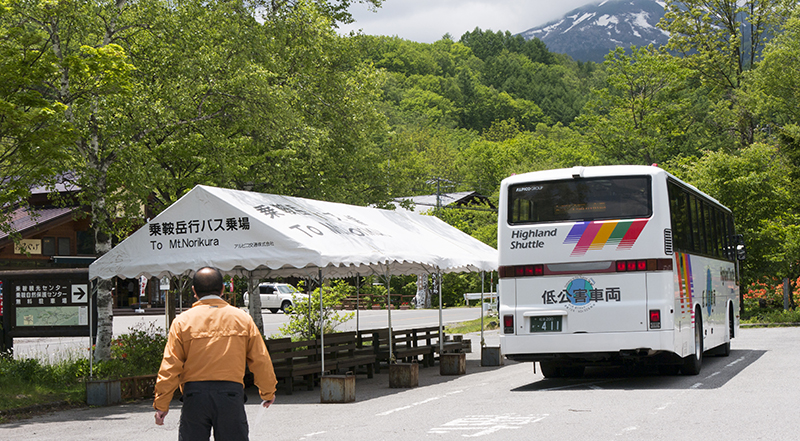 Information
Access: Take an 80-min bus ride from Matsumoto Station (JR Line) to Norikura Station. Then take the Mt. Norikura Highland Shuttle Bus (about 50-min) from Norikura Kogen.
Price: 2,500 yen for a round trip.
Hours: Departures every 1-2 hours.
URL: http://welcome.city.matsumoto.nagano.jp/contents08+index.htm
You can download this multilingual brochure  from Matsumoto City about Norikura with the best walking routes and hiking tips.