In the heart of Shibuya, across from Shibuya 109 you can find a branch of Fujiya Restaurant featuring its cute mascot character Peko-chan.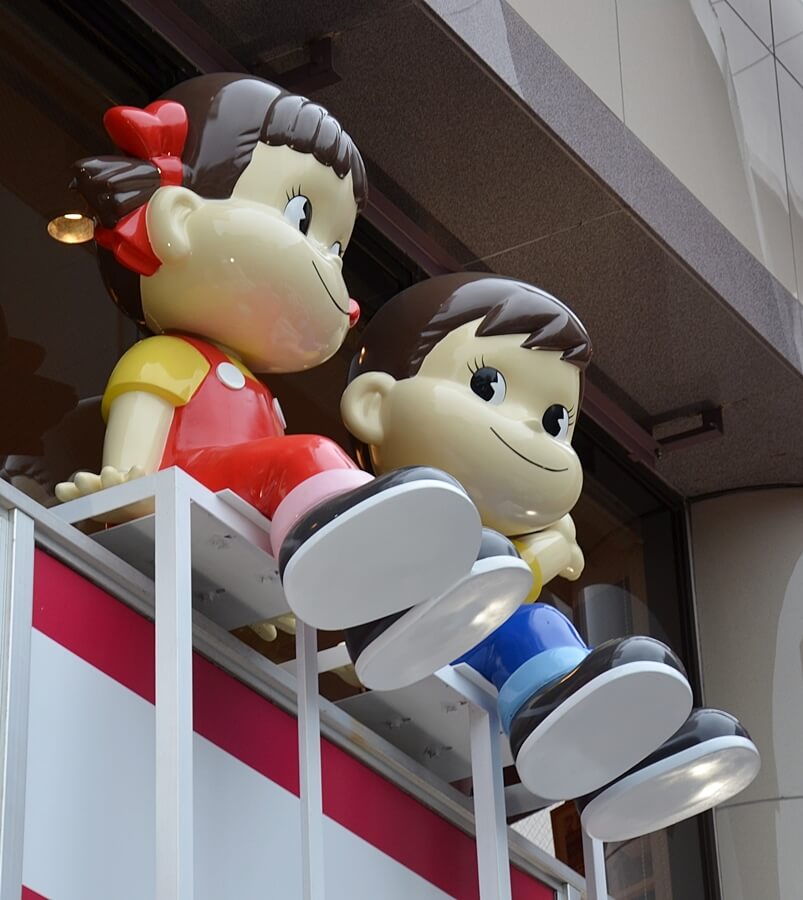 Fujiya Food Service Co., Ltd. famous throughout Japan for its confectionery stores and restaurants, opened its first store in 1910 in Yokohama. The chain's mascot is a little girl with pigtails who is constantly licking her lips.
Her name is Peko-chan, a play on the word 'peko peko' which is the onomatopoetic sound for being hungry or peckish in Japanese. You can spot a figure of her in front of every Fujiya pastry shop and restaurant, greeting customers. Here is Peko-chan and her boyfriend, Poko-chan sitting above a store in Kamakura right next to Kamakura Station.
The restaurant in Shibuya offers a cheap lunch menu with great value.
The advertisement says pasta & parfait lunch, including a salad and drink for only 950 yen (tax included)! We were curious and had to try it!
You have the choice between six different main dishes, including pasta, gratin and doria/pilaf dishes, five parfaits and several beverages.
It was a hard decision, but in the end we ordered the shrimp & chicken macaroni gratin and the custard-pudding strawberry parfait.
Our stomaches were filled and the taste was really good!
You can even celebrate your birthday together here with Peko-chan.
For every 500 yen you spend at the restaurant you will get one stamp on your point-card and if you collect several points you can exchange them for special Peko-chan goods at the restaurant.
After collecting two point cards you can receive this cute, round box for example!
Information
Hours: 11am – 11pm
Tel: 03-3477-2226
Access: 5 min walk from Shibuya Station (Hachiko Exit)
Address: Sanrui Building 2 F, Udagawa-cho 26-2, Shibuya-ku, Tokyo
URL: http://shop.fujiya-peko.co.jp/b/fujiya/info/84129/
---
WATTENTION WRITER PROFILE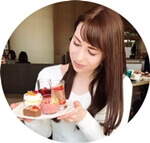 Tabea Greuner
Living and working in Japan since 2015. Always excited about discovering new places. Passion for photography, nature-lover & Japanese fashion expert. MORE ARTICLES BY THIS WRITER | ABOUT WATTENTION NINJA