Riding the Seibu Line out of the city center, you will see gorgeous mountains, lovely rivers and breathtaking scenery in general. For lovers of the great outdoors, there are various trails suitable for beginner, intermediate and advanced hikers starting right at the station.

An easy hike with an excellent view
Mount Tenran-zan Route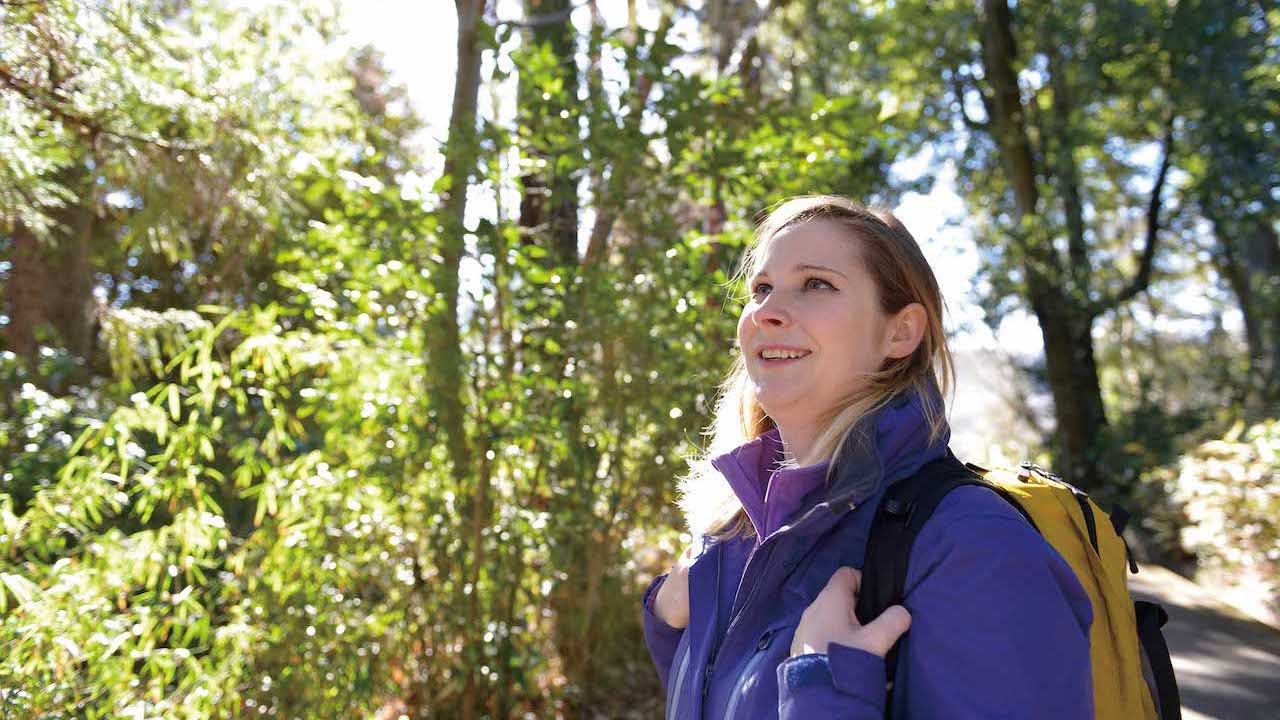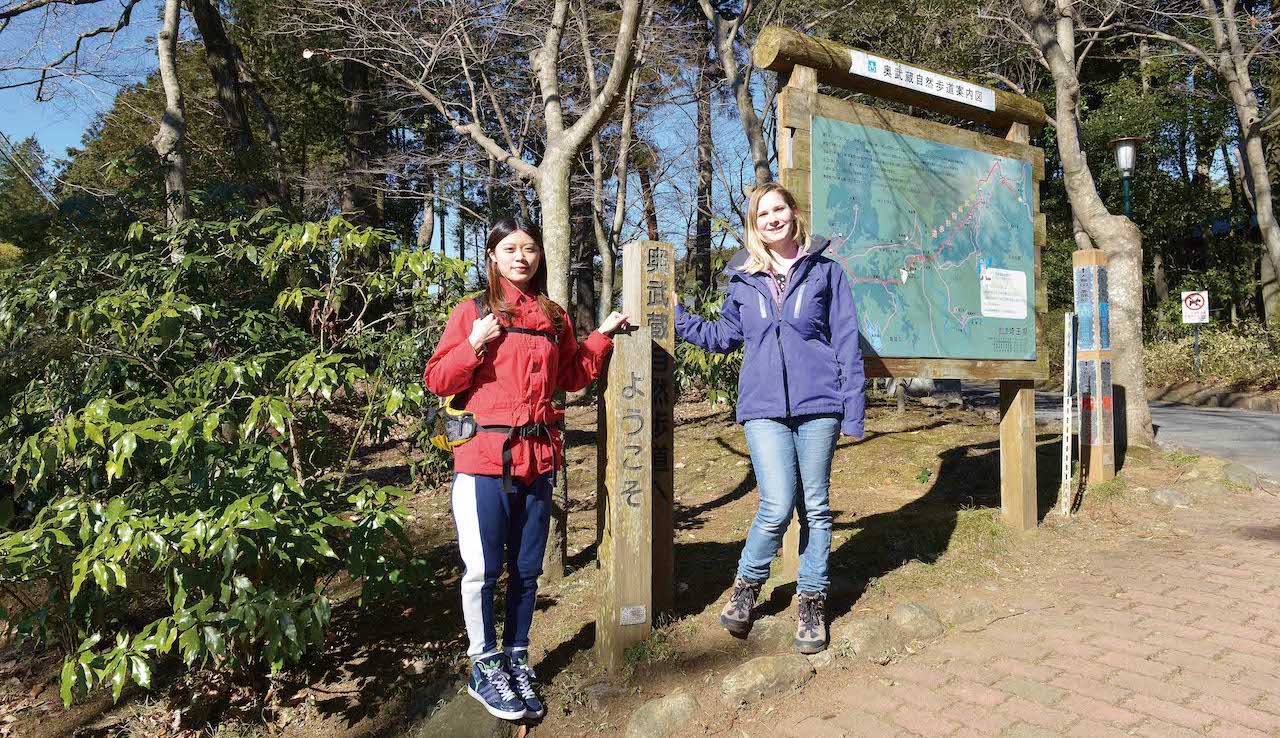 Hiking this hill is a fun challenge that anyone can enjoy! Instead of a regular trail, Mt. Tenran-zan has exciting pathways that curl upwards, surrounded by vegetation. The top is an easy-to-reach goal and rewards you with a spectacular wide-open view. The path then leads you to interesting nature spots and temples. The hike ends on a cultural note with a visit to shrines and temples. After hiking, you can visit Hanno City, which has an authentic shotengai (traditional Japanese shopping street). From small shops to hidden corners, city-dwellers will be positively delighted by Hanno!
Hanno Station (Ikebukuro Line) → 15min → Hannogawara (riverbed) → 30min → Azuma-kyo (gorge) → 1min → Do-re-mi-fa Bridge → 30min → Ontake Hachiman Jinja Shrine → 10min → Mt. Tonosu-yama → 10min → Amagoi Pond → 10min → Mikaeri Hill → 10min → Mt. Tenran-zan → 20min → Nonin-ji Temple → 3min → Hanno municipal museum → 2min → Suwa Hachiman-jinja Shrine → 5min → Kanon-ji Temple → 5min → Hanno town → 15min → Hannō Station (Ikebukuro Line)
Total: 2hrs 46min 

A relaxing walk in the countryside for Kinchakuda Manjushage
Stroll Around the Red Spider Lily Fields - Koma no Sato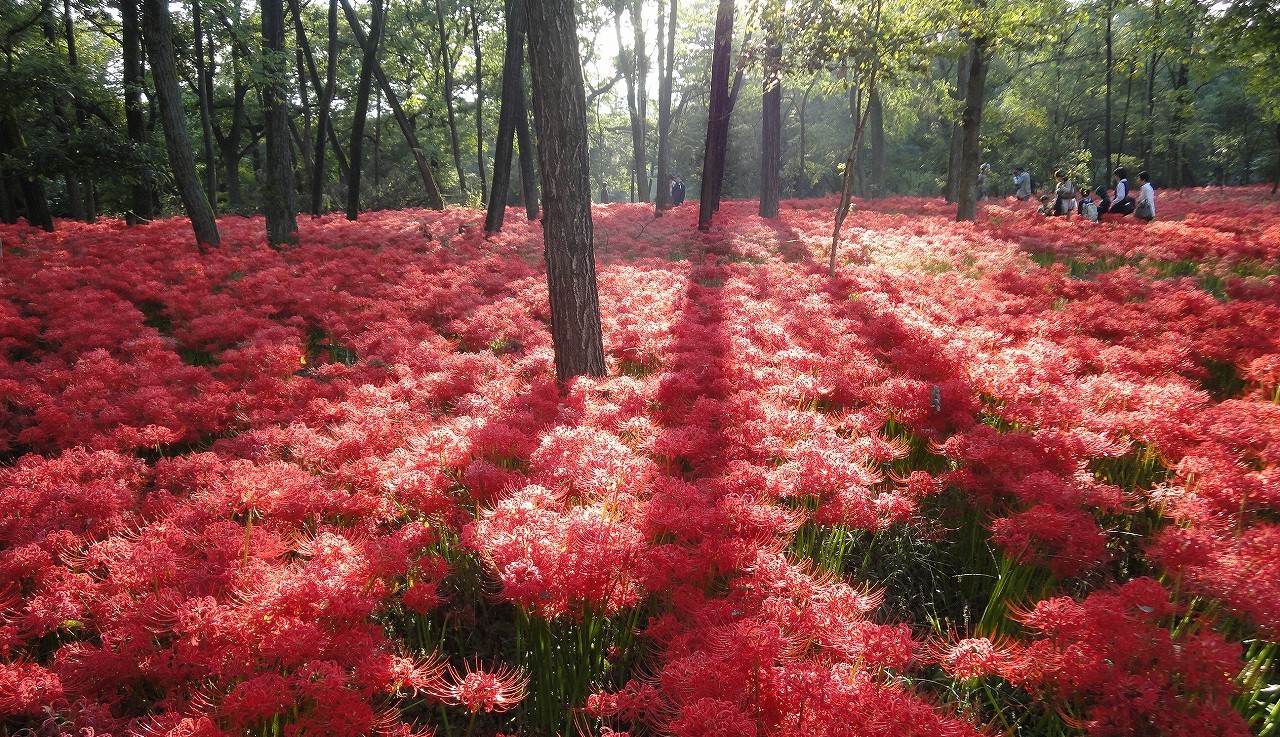 Culture, flowers, shrines, temples and nature: If you want a combination of all these, simply head to Koma Station. See manjushage (red spider lilies), cherry blossoms and various other flowers in their respective seasons blooming in a pretty park bordering the Komagawa River. The best season for manjushage is from mid-September to early October. After walking along the pouch-shaped rice field (kinchakuda) that encompasses the park, breathe in unique culture at shrines that carry a history related
to Korea. Finally, make your way to the Aiai Bridge; it curves beautifully and is one of Japan's longest
wooden truss bridges.
Level:Beginner to do with children
Koma Station (Seibu Chichibu Line) -> 5min -> Koma Stone age Dwelling Site -> 45min -> Shoden-in Temple -> 5min-> Koma-jinja Shrine / Koma Family Residence -> 15min -> Nonomiya-jinja Shrine -> 30min -> Manzo-ji Temple -> 10min -> Aiai Bridge -> 5min -> Kinchakuda Manjushage Park -> 15min -> Suiten no Hi (Monument of water and sky) -> 5min -> Koma Station (Seibu Chichibu Line)
Total: 2hrs 15min

See temples off the beaten track
Oku Musashi's Ancient Temple Route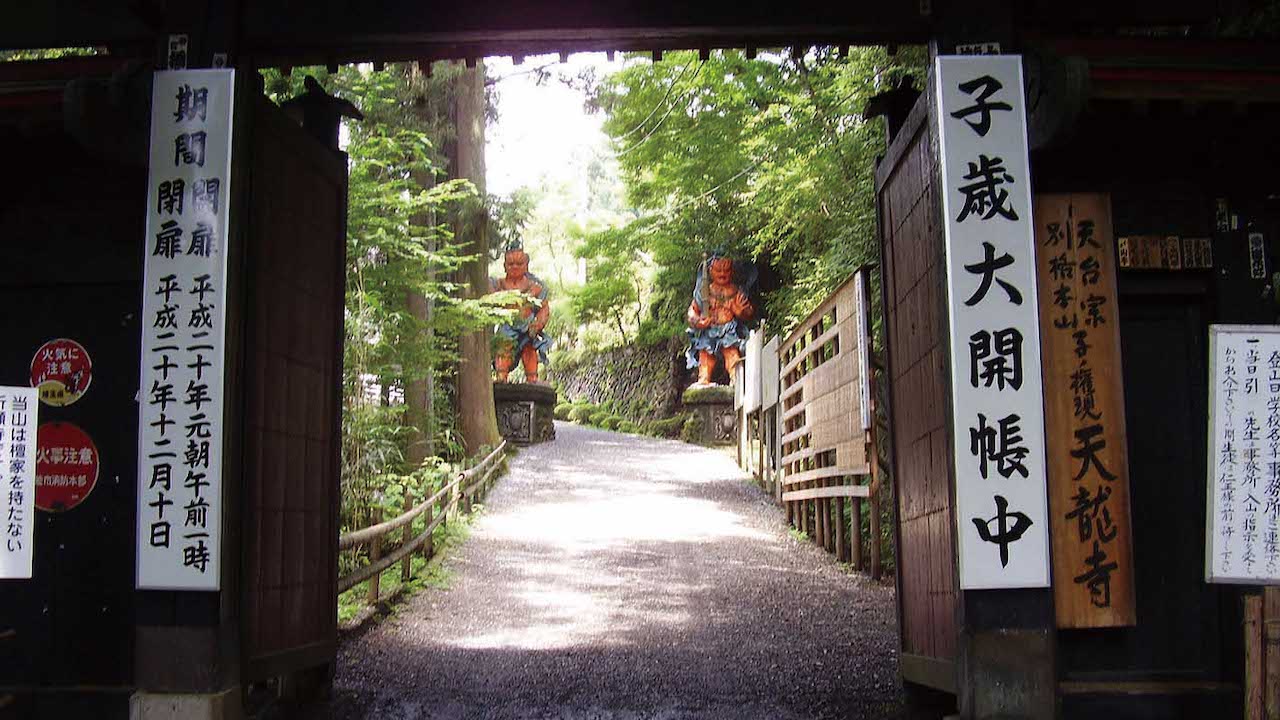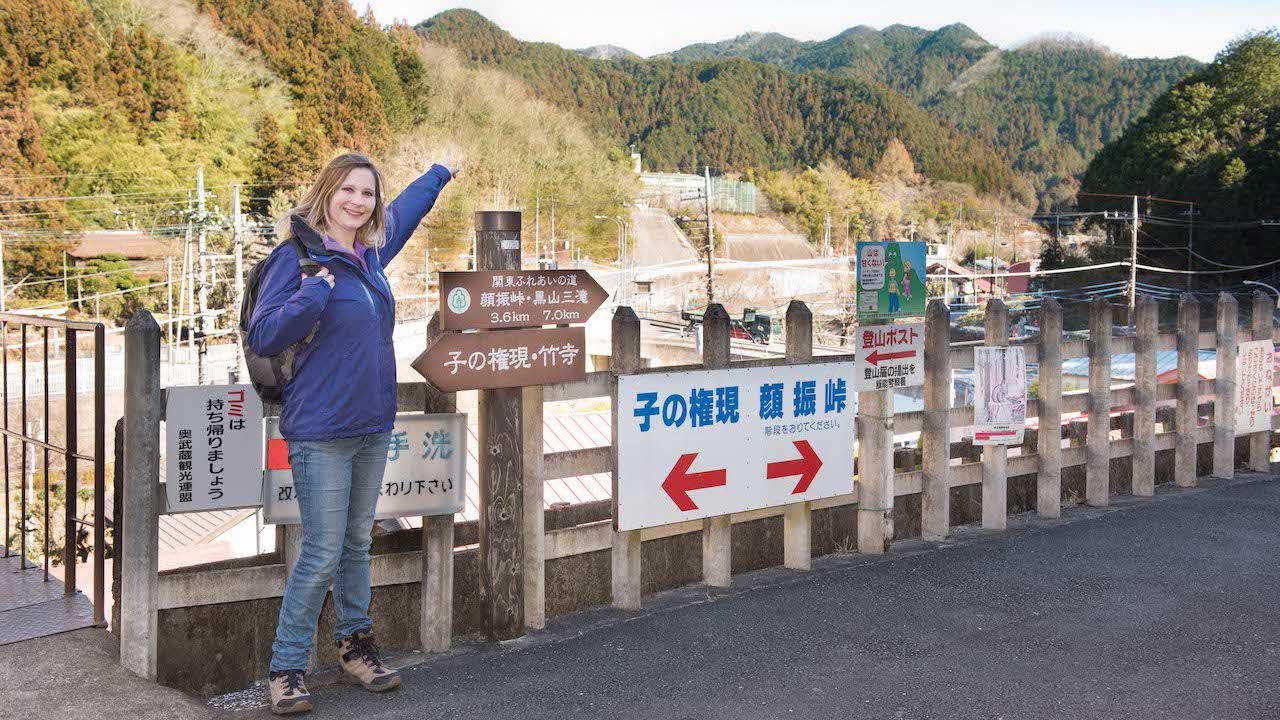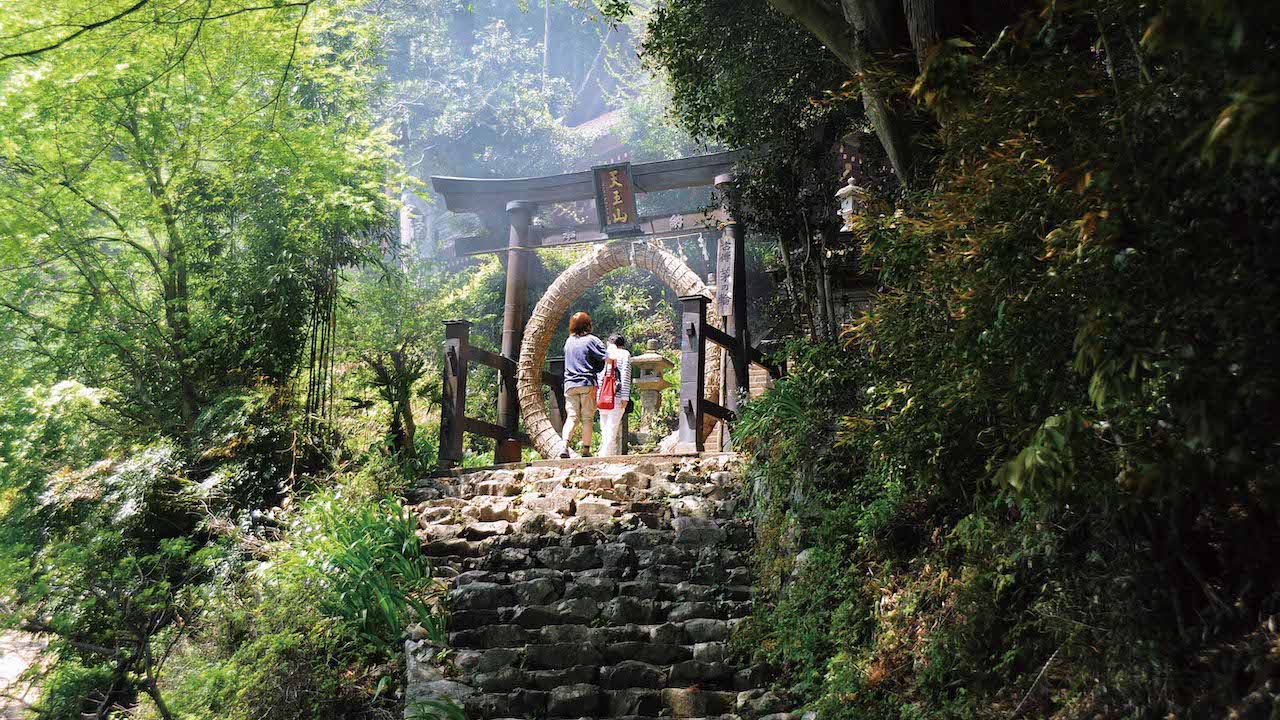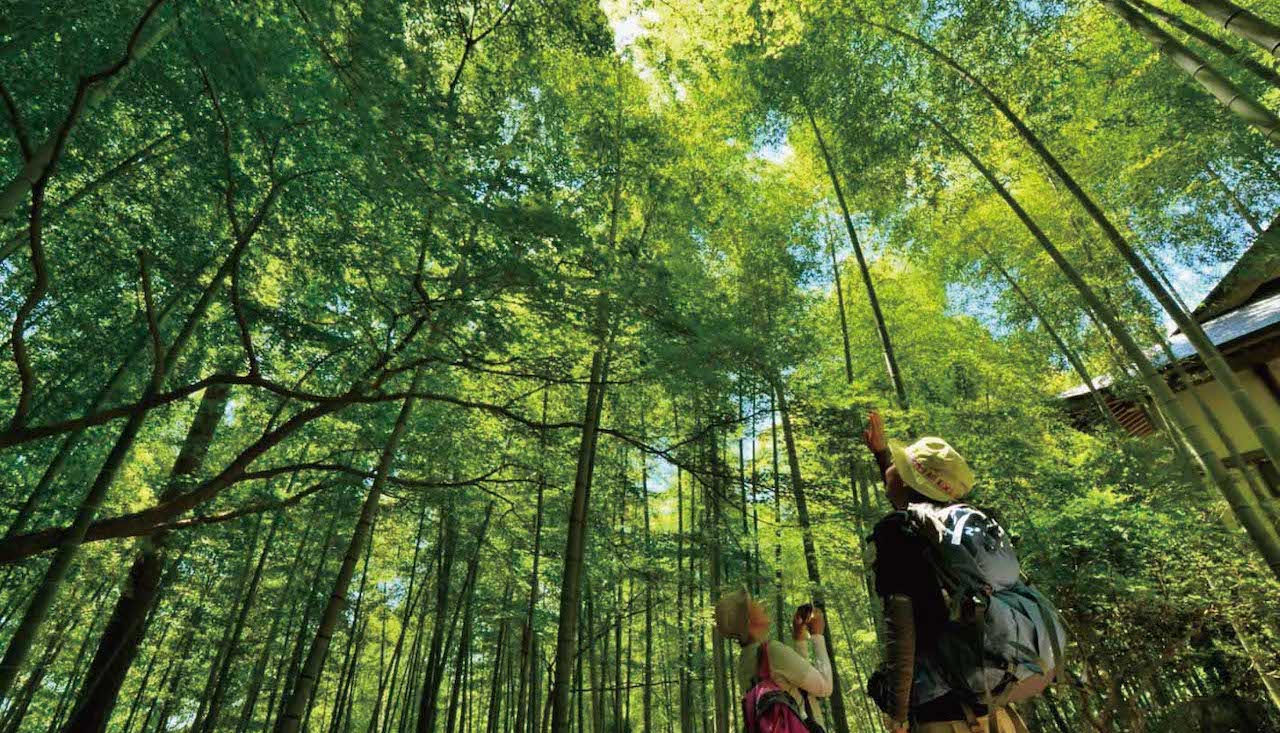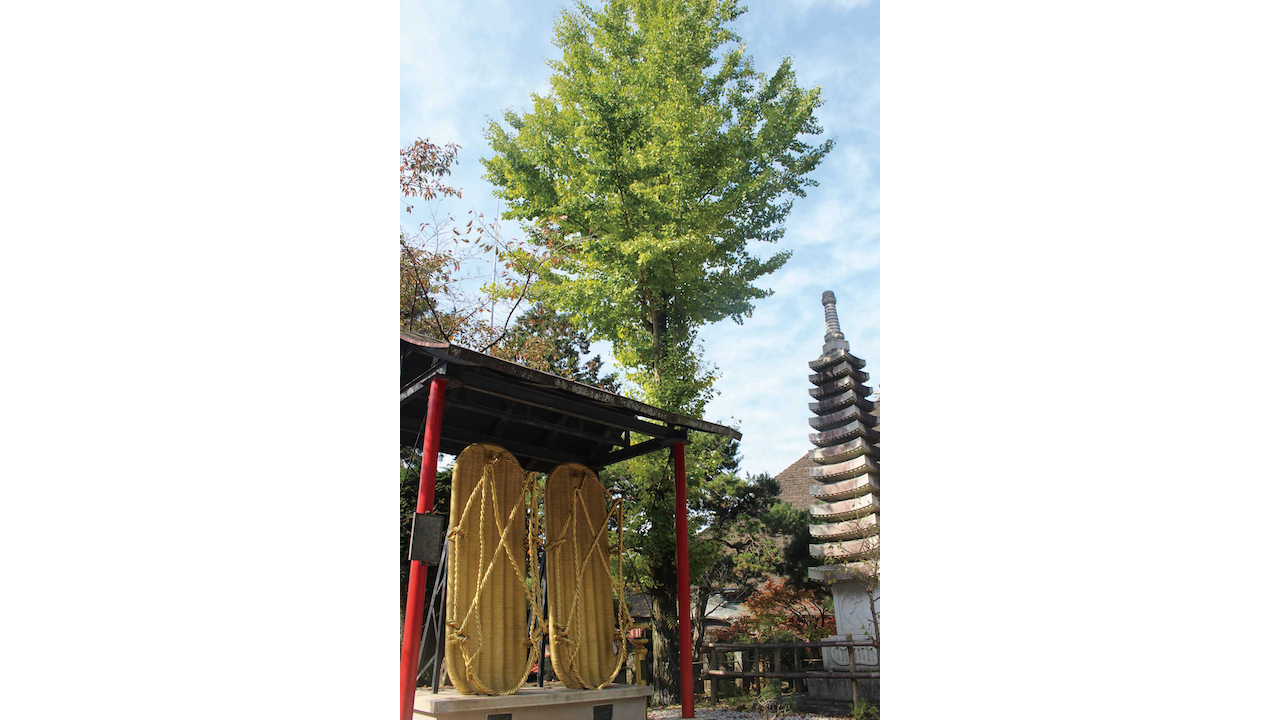 Go on a temple adventure and see something new with ever y step! Southwest of Agano Station you'll find a great hiking trail that leads to some of the most memorable temple s . Make s tops a t Ne no Gongen (Tenryu-ji Temple) to see giant waraji (straw sandals), visit Takedera Temple's beautiful lush foliage and relax at Hoko-ji Temple. This route is for those who want to combine the great outdoors with some reflective spirituality.
Agano Station (Ikebukuro Line, Seibu Chichibu Line) / Hoko-ji Temple → 30min → Togo Park → 45min → Asami chaya → 40min → Ne no Gongen (Tenryu-ji Temple) → 40min → Mameguchi Pass → 30min → Takedera Temple → 50min → Kodono bus stop
Total: 3hrs 55min

Enjoy some panoramic views
Mt. Futago-yama & Mt. Takekawa-dake Route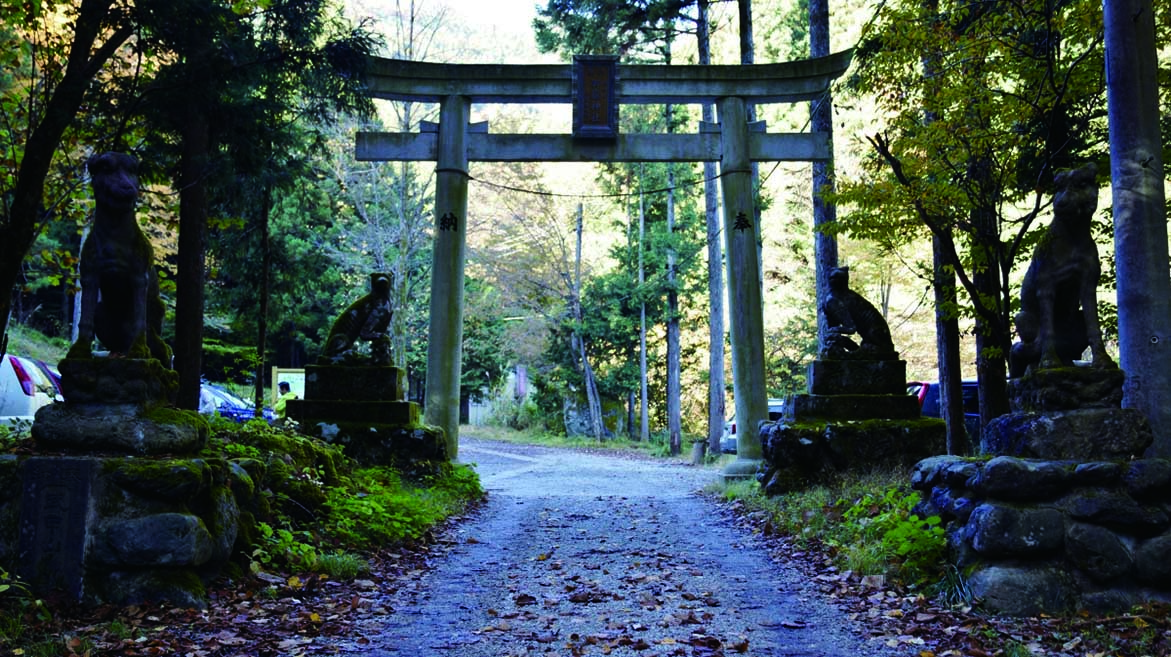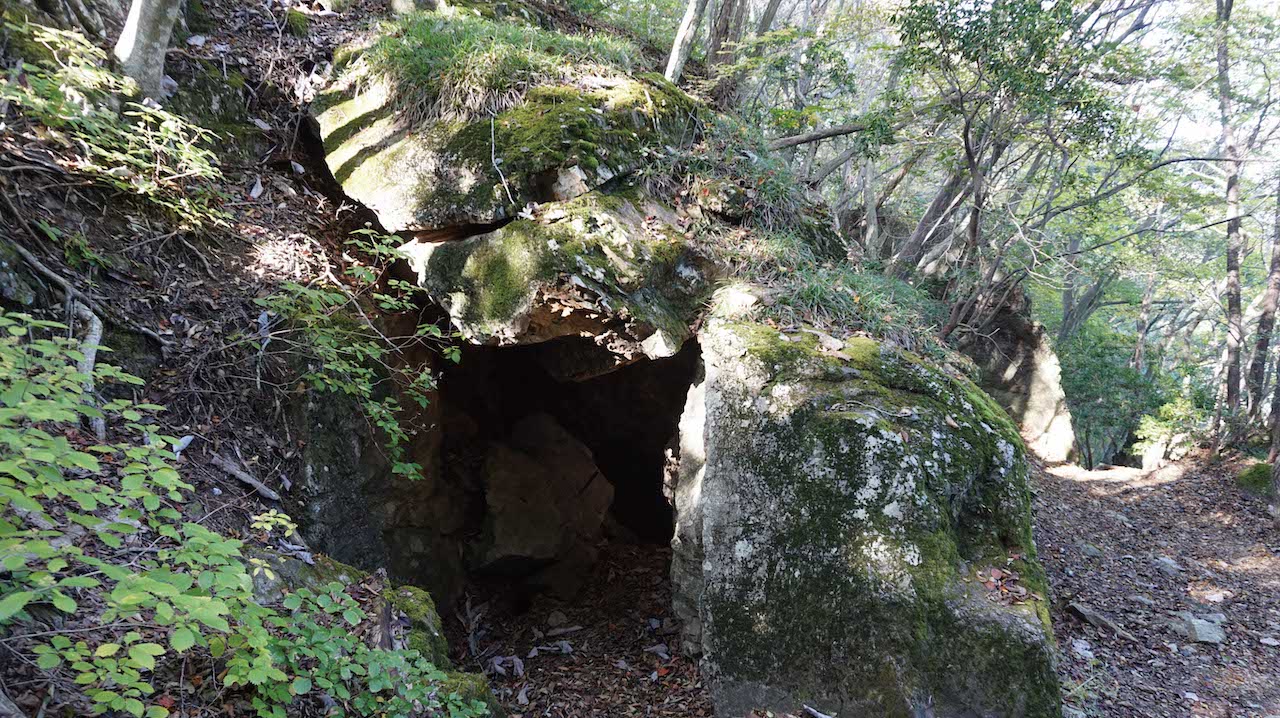 Move from view to view as you make your way across mountainous areas, enjoying a new, breathtaking view with every stop. If this sounds appealing, then the forests near Mt. Futago-yama are waiting for you. At the top of Mt. O-dake, you can enjoy a beautiful view of Chichibu. When making your way down, you will find plenty of winding roads near rocky areas. Be careful, though, as the way down can be steep at some points!
Yokoze Station (Seibu Chichibu Line) → 15-min by taxi → Ichi no Torii → 50min → Tsumasaka Pass → 60min → Mt. Takekawa-dake → 20min → Mt. Tsutaiwa-yama → 55min → Mt. Yake-yama → 65min → Mt. O-dake→ 10min → Mt. Me-dake→ 40min → Sengen Jinja Shrine → 40min → Sengen Jinja Shrine Torii → 10min → Ashigakubo Station (Seibu Chichibu Line)
Total: 5hrs 50min (not including taxi)

Hiking Trail Around SAYAMA HILL FLORA & FAUNA INTERACTION CENTER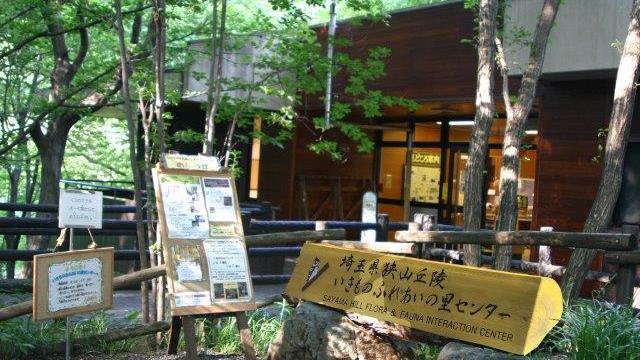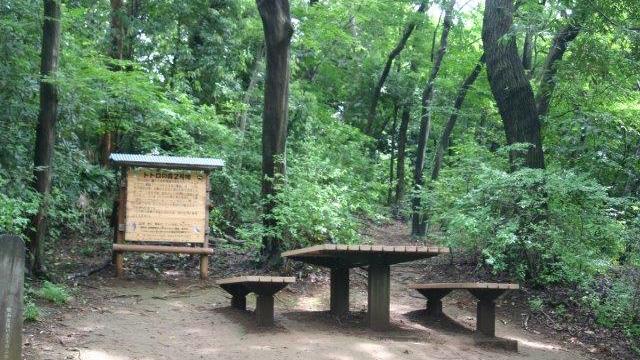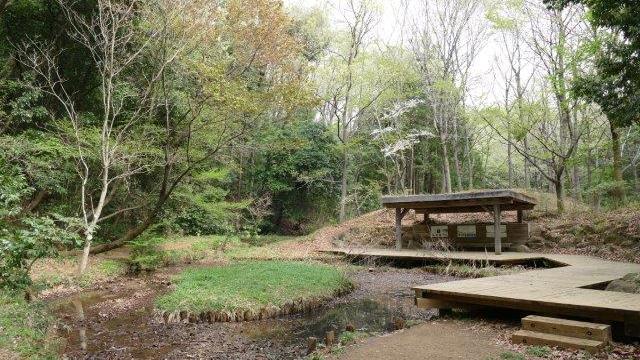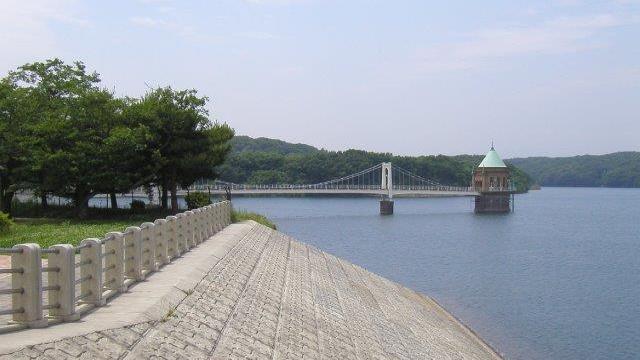 In Tokorozawa, you can take a stroll through nature and learn about the fascinating ecology around Lake Sayama. The peaceful, open atmosphere of the forest is home to about 1,000 plant species, 1,000 insect species, and 210 bird species. The main facility, SAYAMA HILL FLORA & FAUNA INTERACTION CENTER, is perfect for nature-watching and familiarizing yourself with the local flora and fauna. Along the course, outdoor enthusiasts and families can spend time immersed in the wonderful scenery of Tokorozawa.
SAYAMA HILL FLORA & FAUNA INTERACTION CENTER
Yamaguchi Line & Tamako Line

Come visit magical forests
Sayama Park and Lake Tama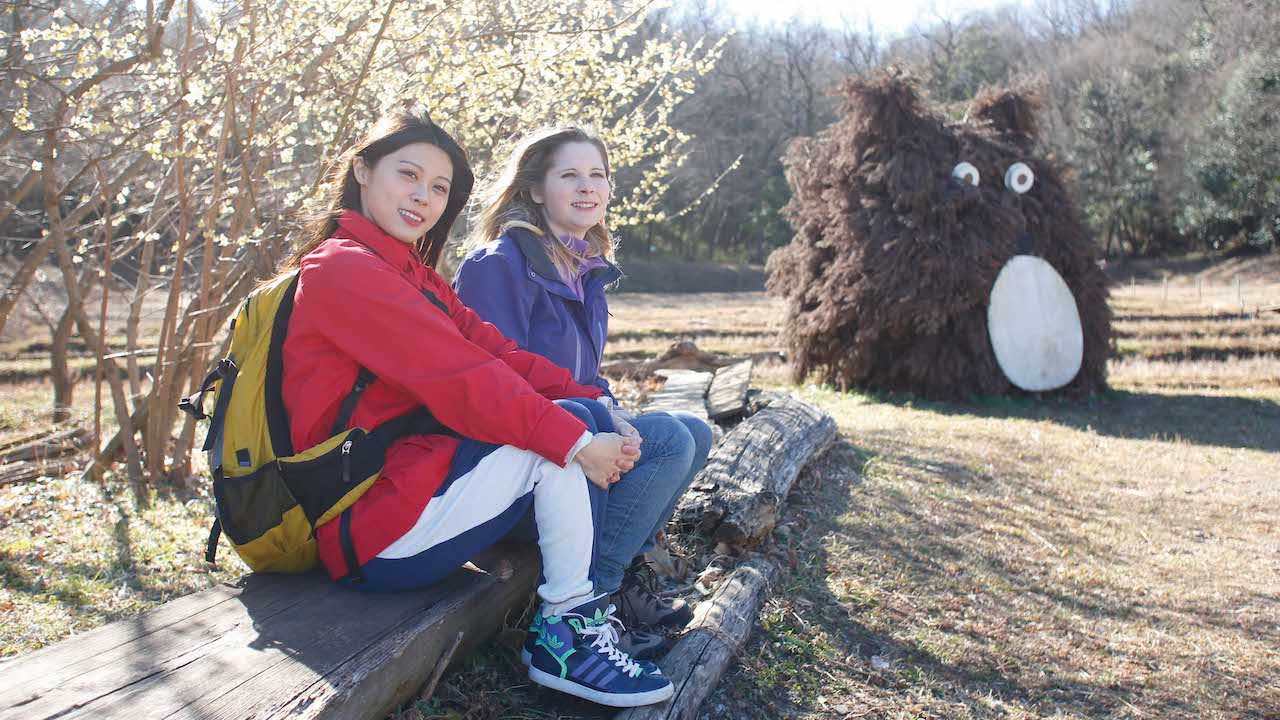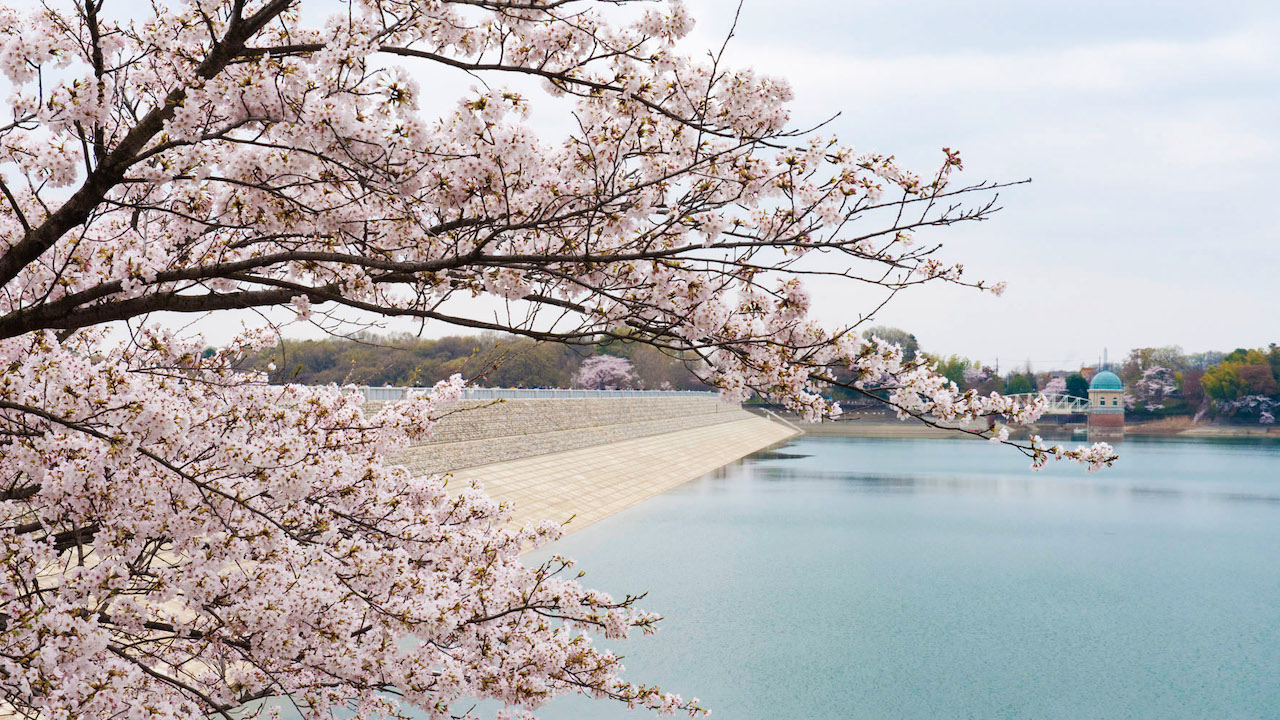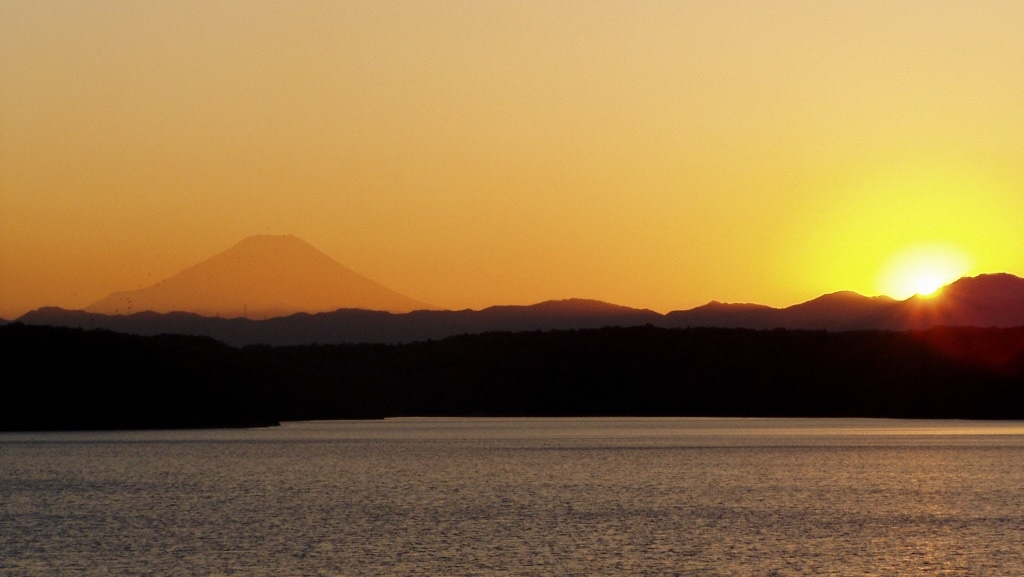 Among the enchanting hills and valleys, various flora and fauna harmoniously thrive year round undisturbed by the outside world. Five municipal parks provide walking trails in Sayama Hills for a day of adventurous hiking with captivating views of the natural landscape, including Mt. Fuji. Additionally, the forest's historical shrines and temples add another layer of mystical beauty. Lake Tama and Lake Sayama provide the chance for magical encounters with creatures and scenes from popular films and animations based on the area.
Additional Recommendation

Soaring through the majesty of Chichibu
Chichibu Geo Gravity Park
Invigorate your senses as you fly through Chichibu's verdant landscape on a zipline or bungee jump over the vast Arakawa River. There are plenty of exciting activities that reveal the astonishing natural surroundings from a new perspective. The suspension bridge grants an unnerving and breathtaking view to those who are brave enough to cross. For both thrills and tranquil sightseeing above Arakawa River, the Chichibu Geo Gravity Park can't be topped.