A trip from downtown Tokyo to the outskirts by the Seibu Railway is a journey from the concrete jungle into the abundant nature which changes from season to season. Pink cherry blossoms and lush forests turn into a symphony of red and yellow when autumn deepens. Even in icy, cold winter, the glittering snowy landscape is a gem for the eye. If you love taking photographs, here are some photogenic spots waiting to be explored.
Railway lines in abbreviation:SI-Ikebukuro Line  SS-Shinjuku Line  SS-Haijima Line

Araiyakushi-mae Station Nakano-dori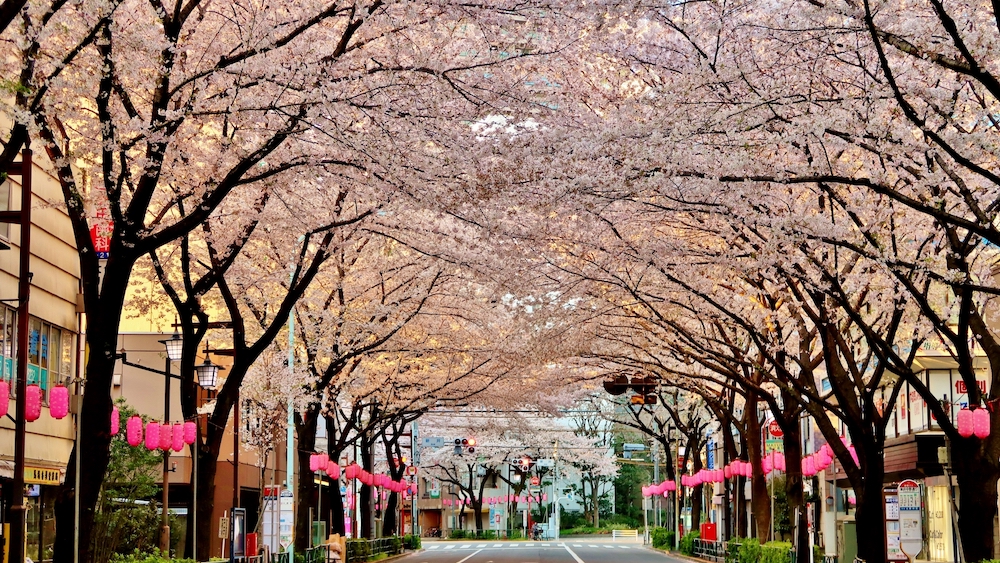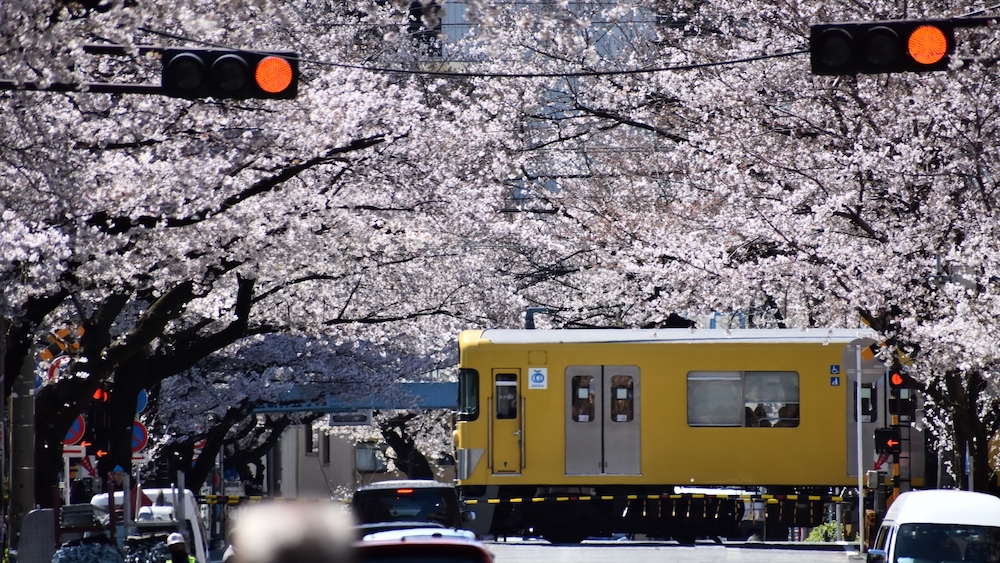 This is a wonderful place to enjoy both cherry blossoms and passing trains, especially with a camera. From the South Exit of Araiyakushi-mae Station, turn west and walk for 5 minutes until you reach a pedestrian bridge. If you are lucky, you can capture a passing yellow train and adorable cherry blossoms in one shot on the bridge.

Shingashi Riverbank Cherry Blossoms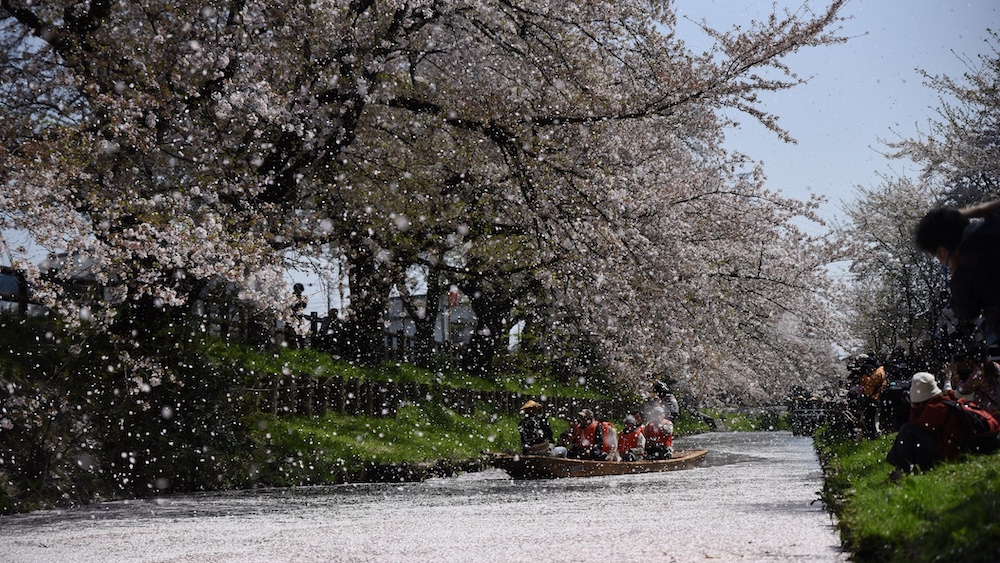 There are about 300 Somei-Yoshino cherry trees planted along the Shingashi River behind the Kawagoe Hikawa-jinja Shrine. They usually begin to bloom in early April. Tourists can stroll along the river to get a closer look at the vibrant scenery or enjoy a top-down view of cherry blossoms that line the two sides of the river from the bridge. When the wind blows, flurries of petals fall from the tree to form a romantic, pink carpet that floats along the water.

Nagatoro Cherry Blossom Tunnel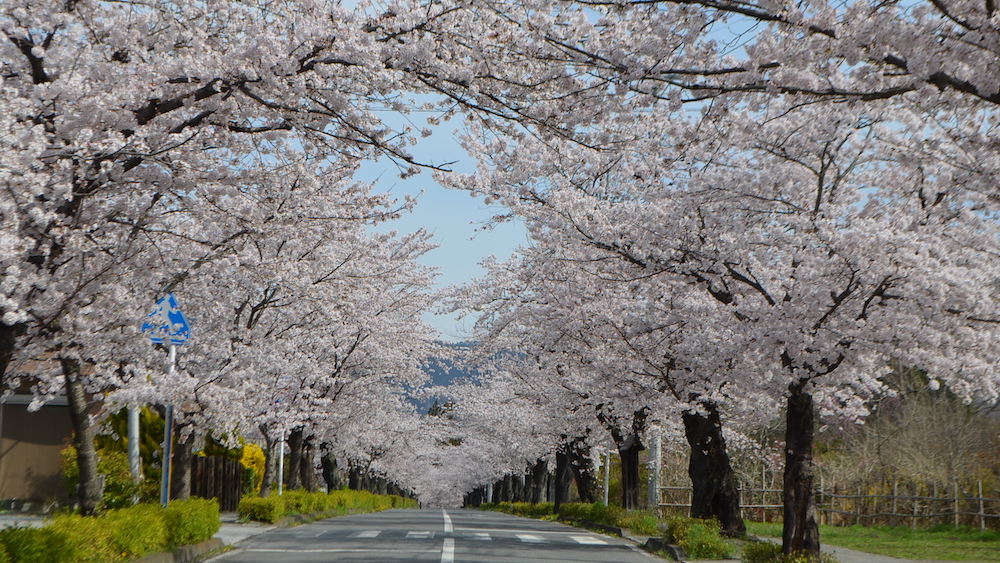 After getting off at Nagatoro Station, walk along the Arakawa River in the direction of Nogami Station, and you will be greeted by 400 cherry blossom trees spanning about 2.5 km. The famous Kita Sakura-dori features a tunnel of blooming pink flowers, emitting a romantic atmosphere. The best season for cherry blossom viewing is late March to early April.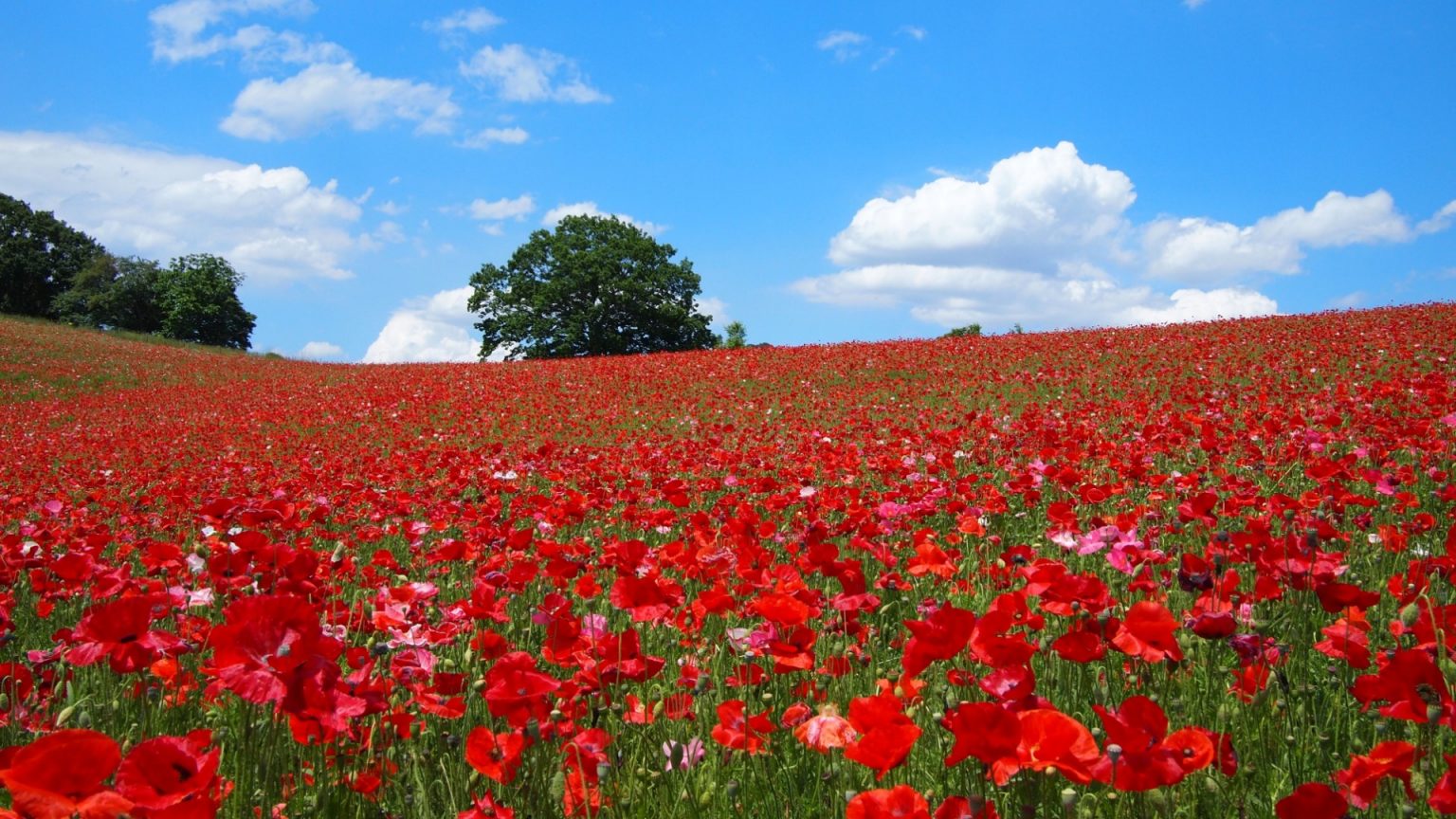 Have you ever seen endless fields of red poppies flowing into lush green mountains under a clear blue sky? This spectacular sight, also known as the Sky of Poppies, can only be seen at Chichibu Kogen Farm from mid-May to early June. Every year, about 12 million Shirley poppies come into full bloom and sway charmingly with the wind on the 4-hectare ground at an altitude of 500 meters.
*The poppy flower field belongs to Chichibu Kogen Farm and is a restricted area outside the Sky of Poppies event period. Parking lot is also only open when the event is held.
*The event will not be held and the venue will not cultivate any poppies in 2022 due to the effects of the COVID-19 pandemic. Please check the official website for updates on the event after 2023.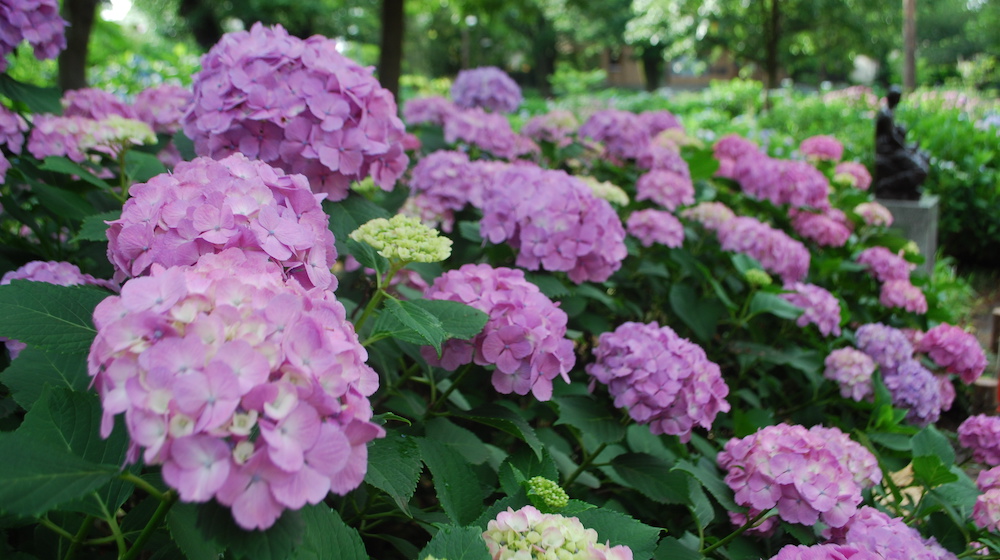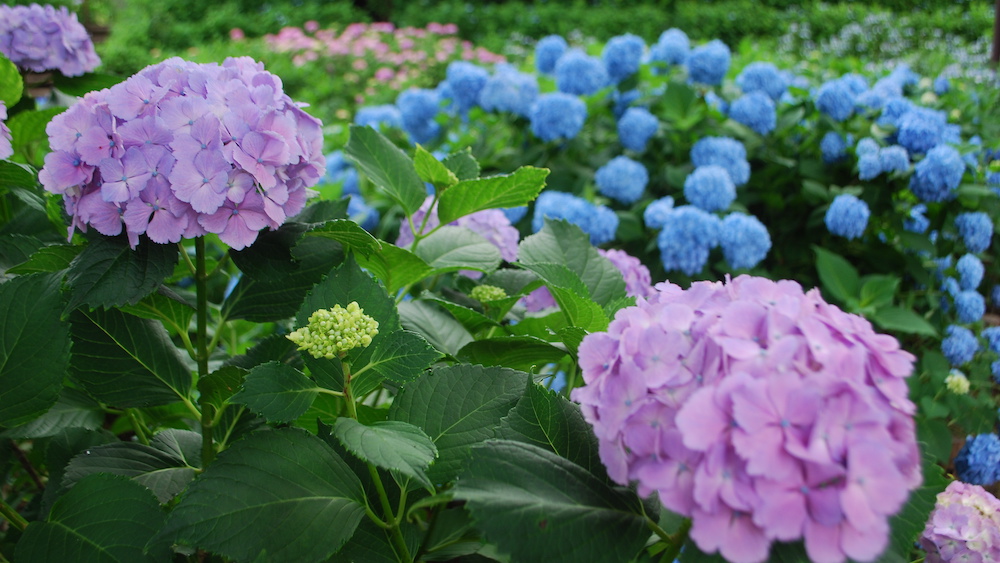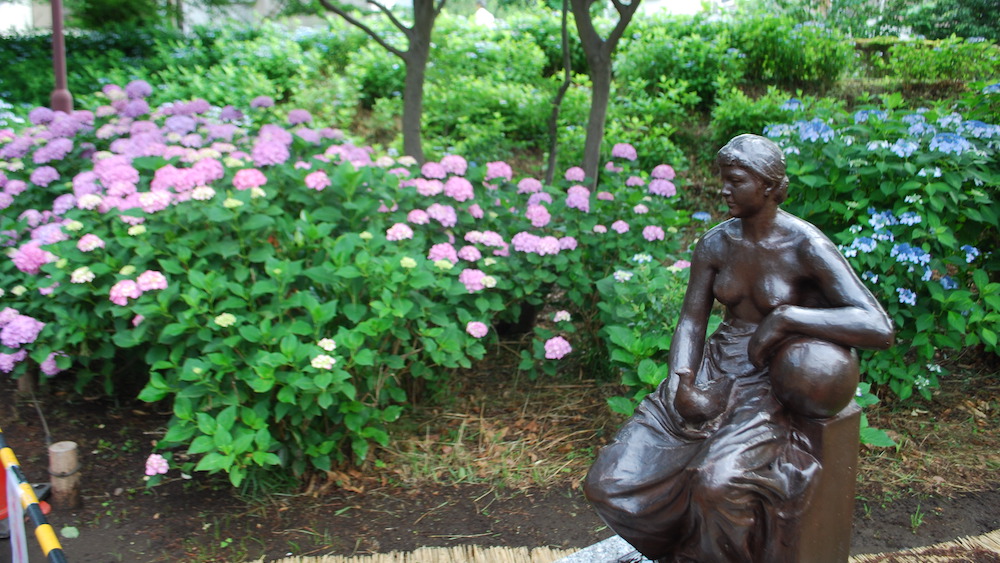 Tokyo's Kodaira City is home to Ajisai Park, an awesome place to visit if you are in for a walk in the greens. A total of 1,500 hydrangeas go into bloom from early to late June, and this is the best time to surround yourself in various gradients of blue and purple. 

Kiyose Sunflower Festival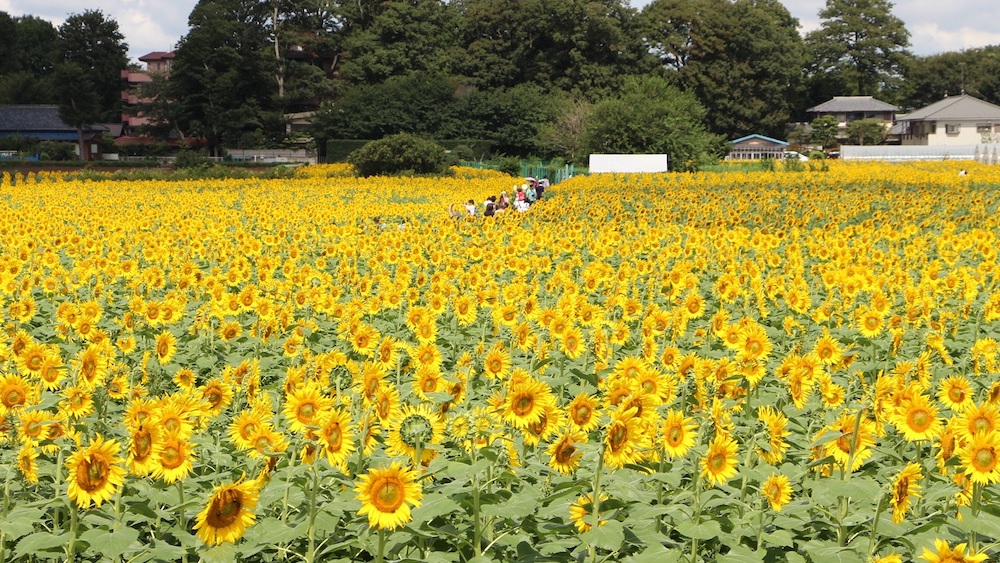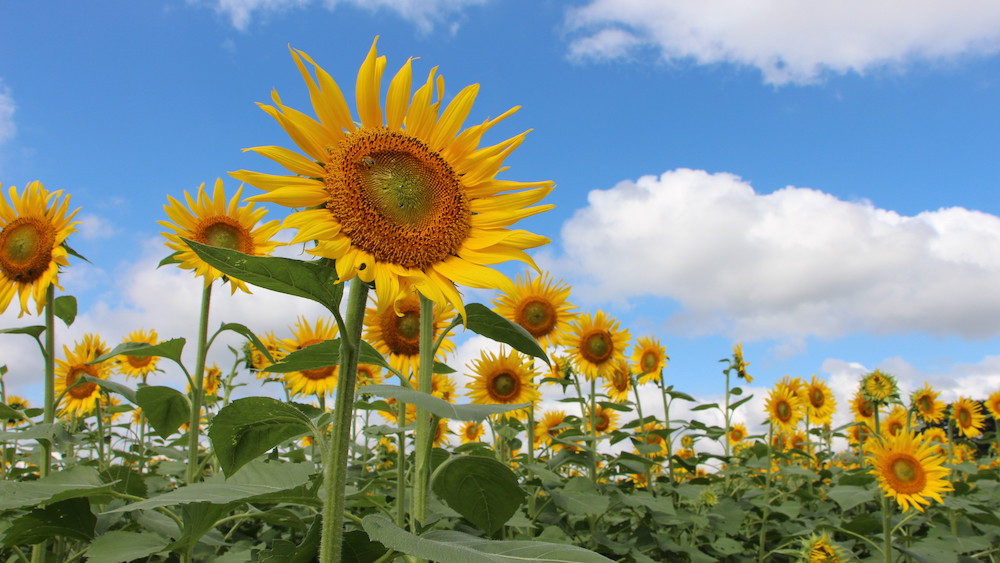 Sunflowers bloom from mid-July to late August in Japan, so it is one of summer's most popular flowers. The annual Kiyose Sunflower Festival, held by a local organization that vows to revitalize the rural landscape, showcases a sweeping view of 100,000 sunflowers. The magnificent sight draws flocks of tourists from mid to late August each year.
*Admissions to the public are only open during the event's designated period. Please visit the official website for annual event updates as details are subject to change without prior notice.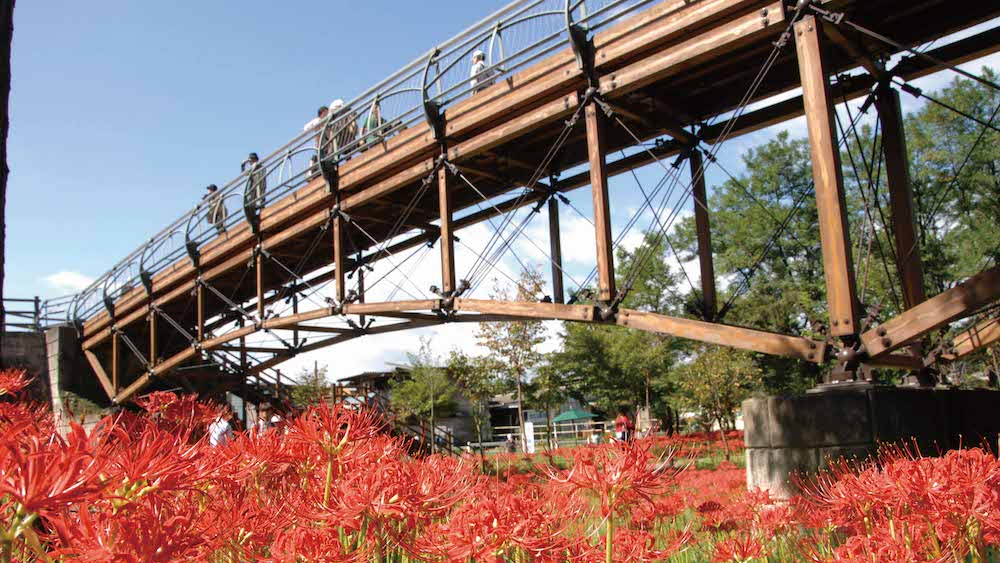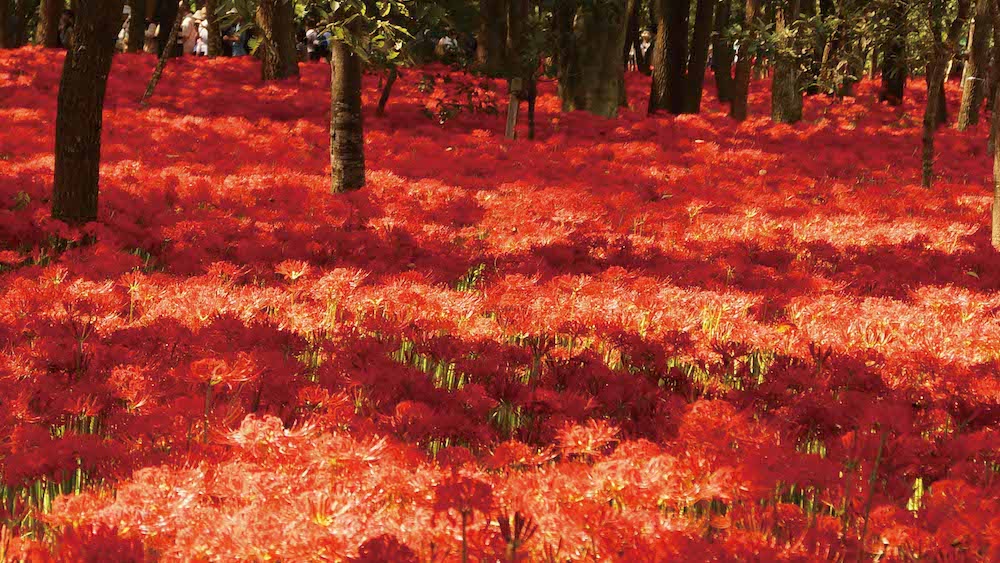 In autumn, these fields appear ablaze as around 5 million dazzling Red Spider Lily flowers bloom.The vibrantly red plant, called higanbana in Japanese, grows in bushes and forms a picturesque landscape with the surrounding greens.

Terasaka Rice Terrace Firefly Festival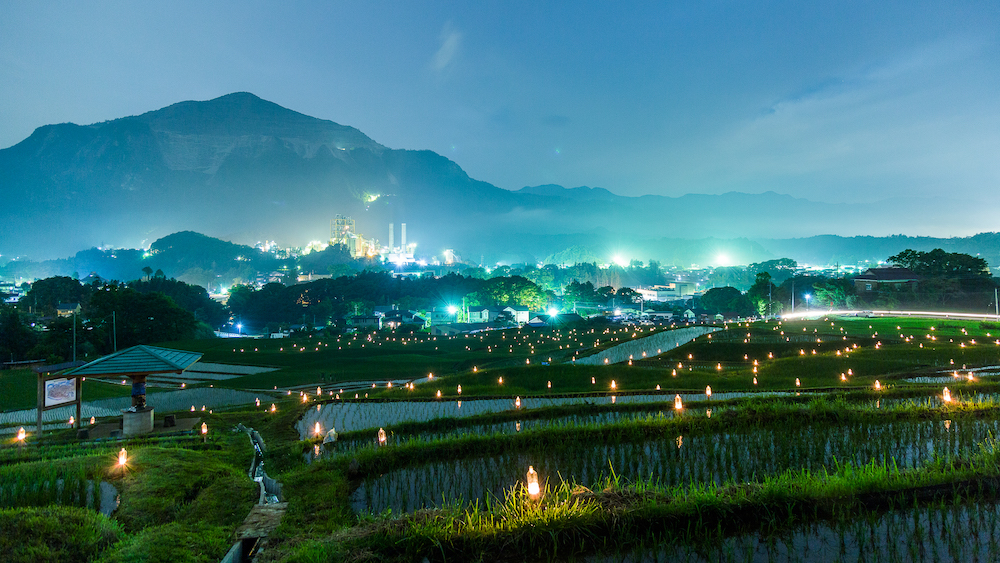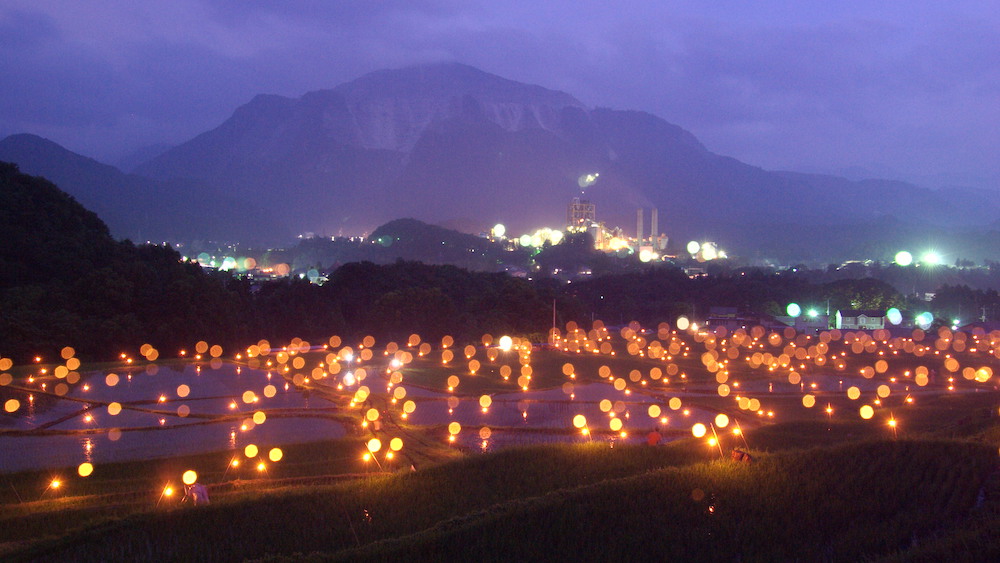 Terasaka Rice Terrace is the largest rice terrace fields in Saitama Prefecture. With Mt Buko, a symbol of Chichibu, sitting majestically in the backdrop, this sight is breathtakingly beautiful. The Firefly Festival is held every July and features 600 lights scattered out through the area, giving a magical touch to the evening.
*Please visit the official website for annual event updates.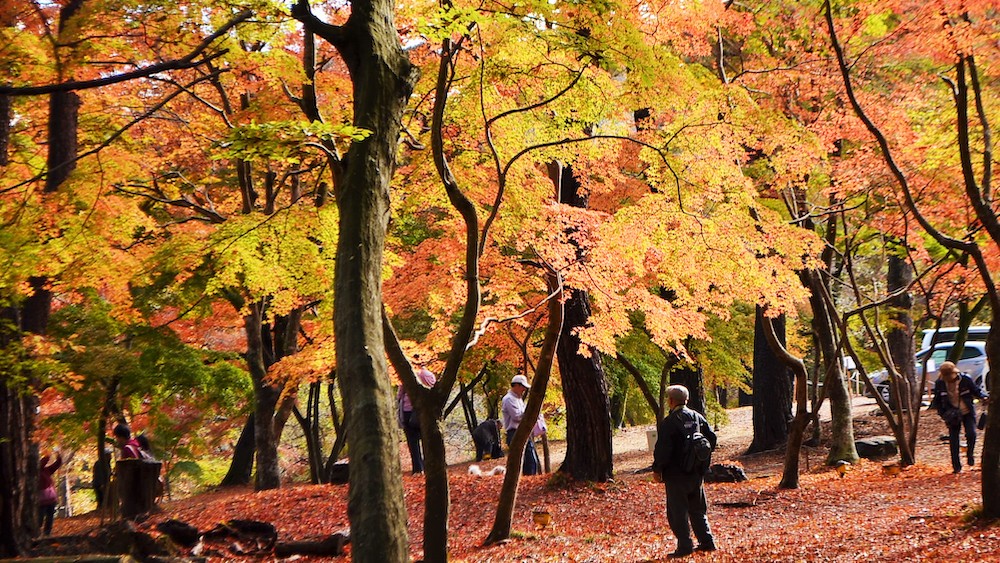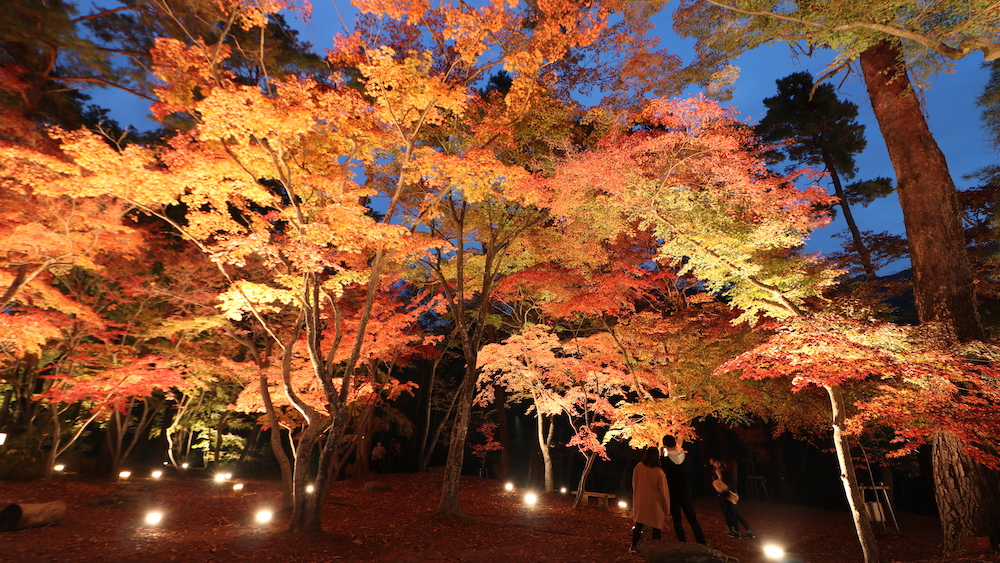 Located opposite the Saitama Museum of Nature History, Tsukinoishi Momiji Park is a well-known place in Nagatoro to enjoy autumn colors. The most recommended time to see the foliage is early to late November. A walk along the riverside path reveals rich nature with harmonious views of the autumn leaves and stunning rock formations.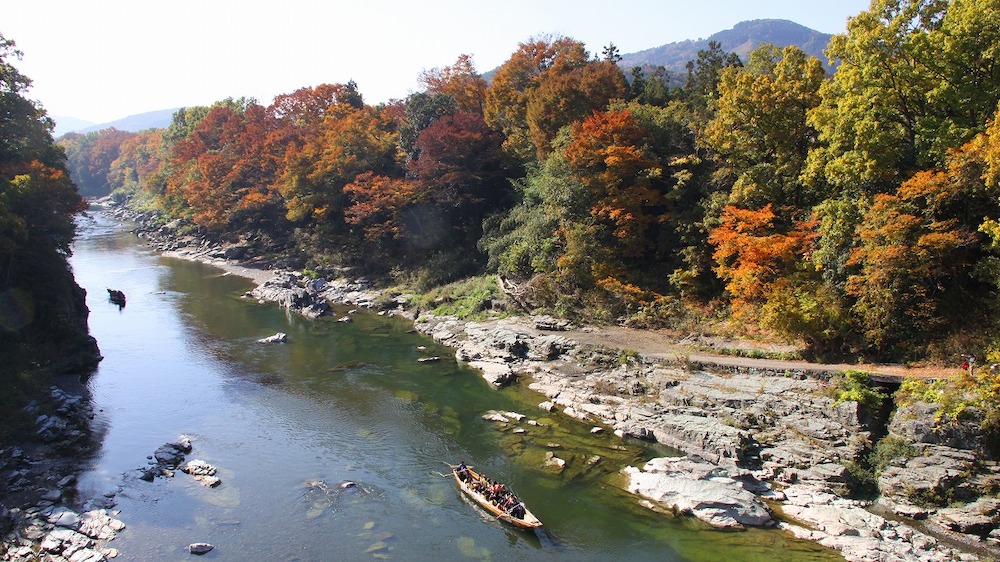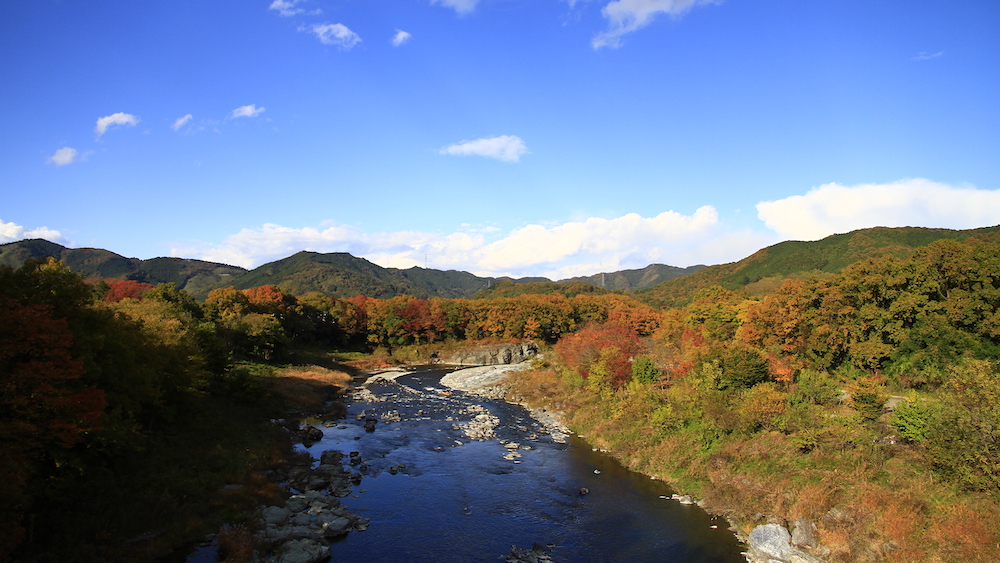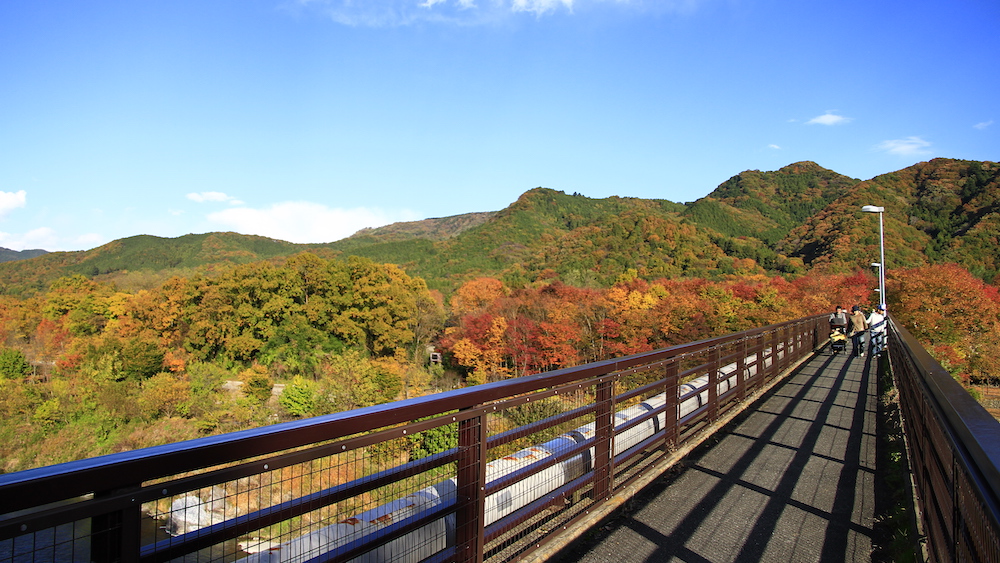 Visit the Kanaishi Suikan Bridge in November to experience a 360-degree panorama of Nagatoro's breathtaking mountains dressed in various hues of red and yellow. The aqueduct bridge offers a truly spectacular view of fall foliage along the two sides of Ara River.

Higashi-Kurume Station Fujimi Terrace
The observation deck located on the second floor of Higashi-Kurume Station has a grand view of Mt Fuji. It was selected as one of the top 100 views of Mt Fuji in the Kanto region. Admire a different side of Mt Fuji's immense beauty, set off by the metropolitan streetscape. In winter, if lucky, you might be able to witness the "Diamond Fuji" phenomenon when the sun sets on top of summit.
*Temporarily Closed. Please visit the official website  (Japanese) for the latest information.( Last updated in February 2022 )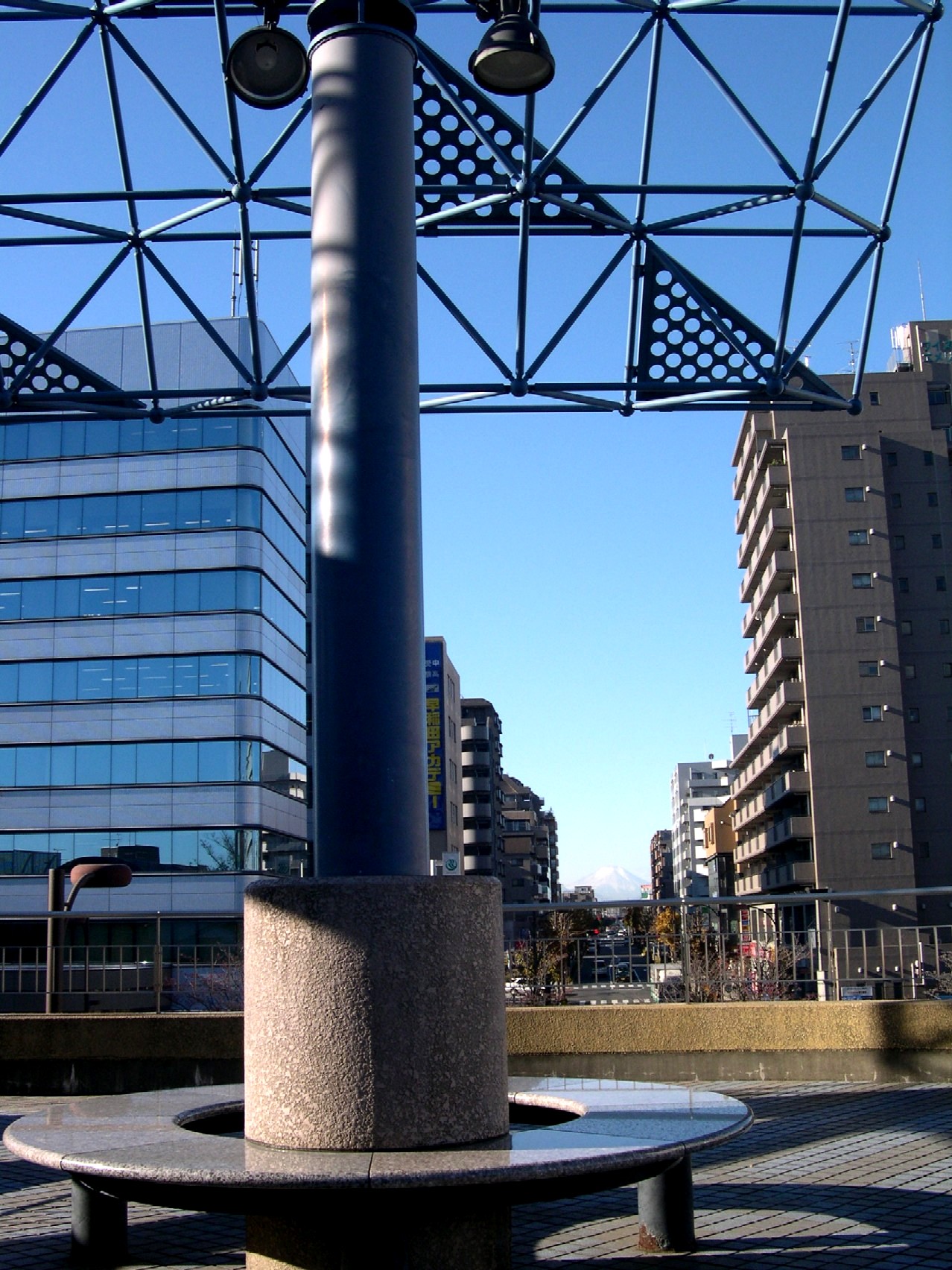 Chichibu Ashigakubo Icicles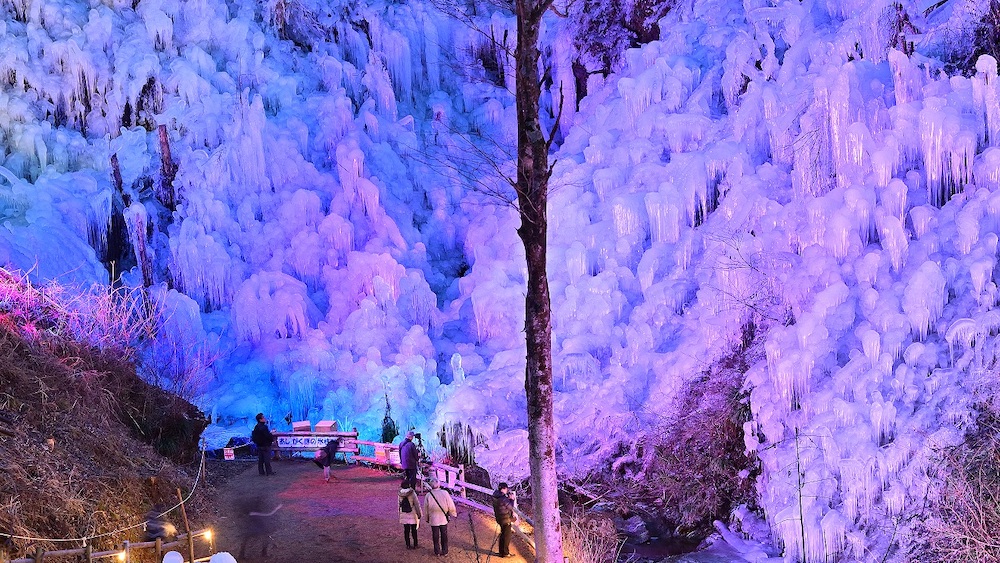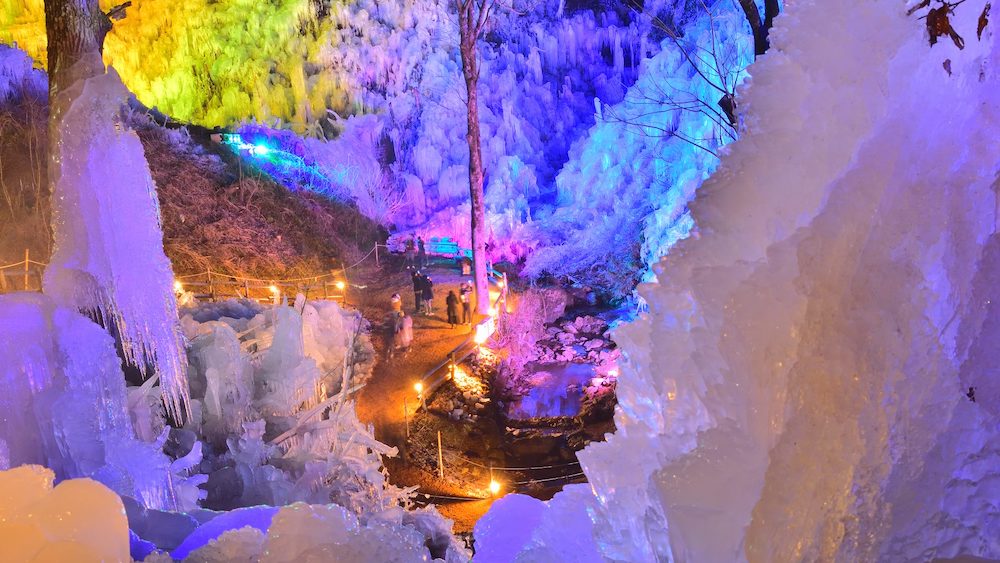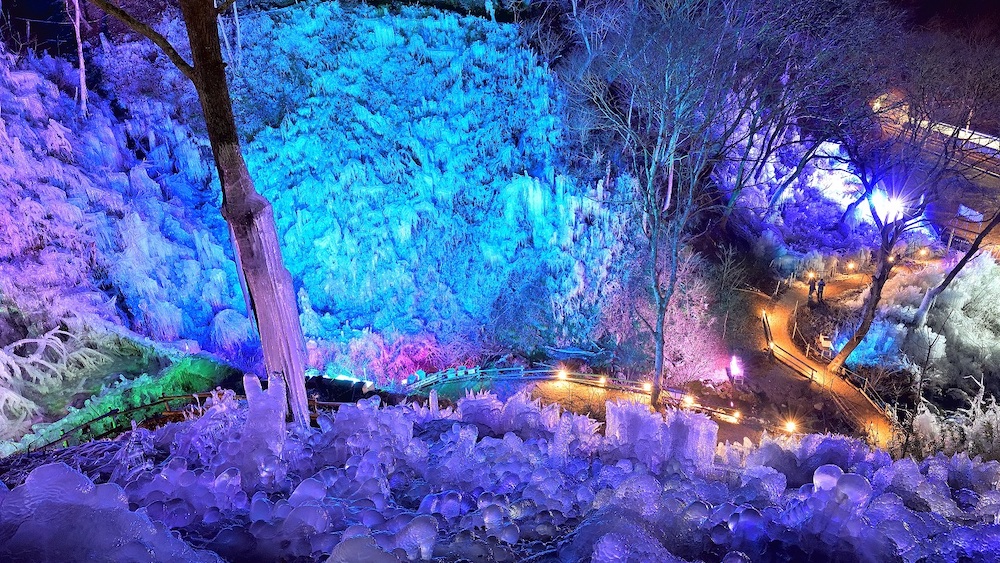 The Ahigakubo Icicles, created artificially from early January to late February in extreme coldness, are named one of the three great icicle formations of Chichibu. These gigantic icicles measure 200m in width and 30m in height. When lit up during the weekend evenings, the landscape transforms into a fairytale world.

Nagatoro Mt. Hodo Wintersweet Garden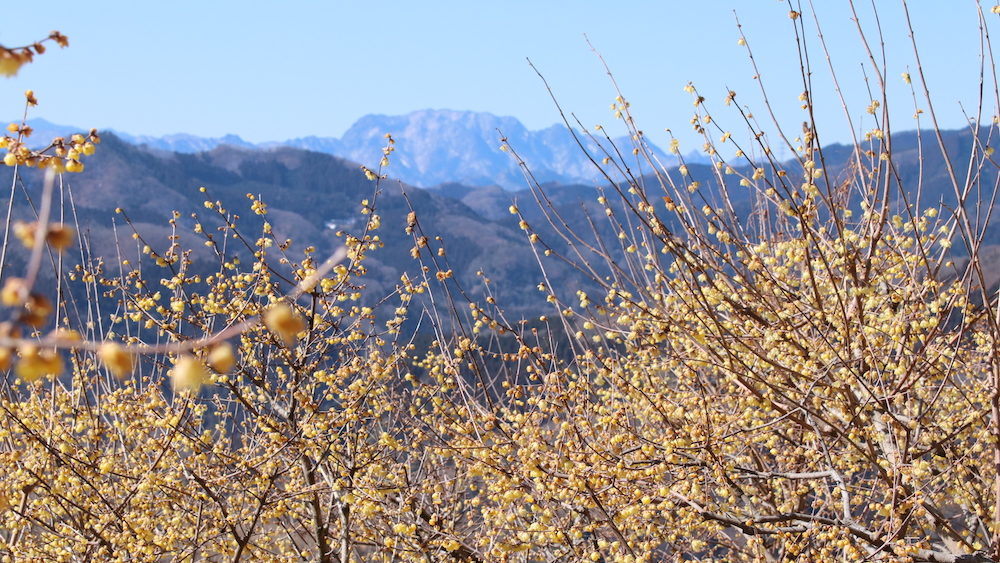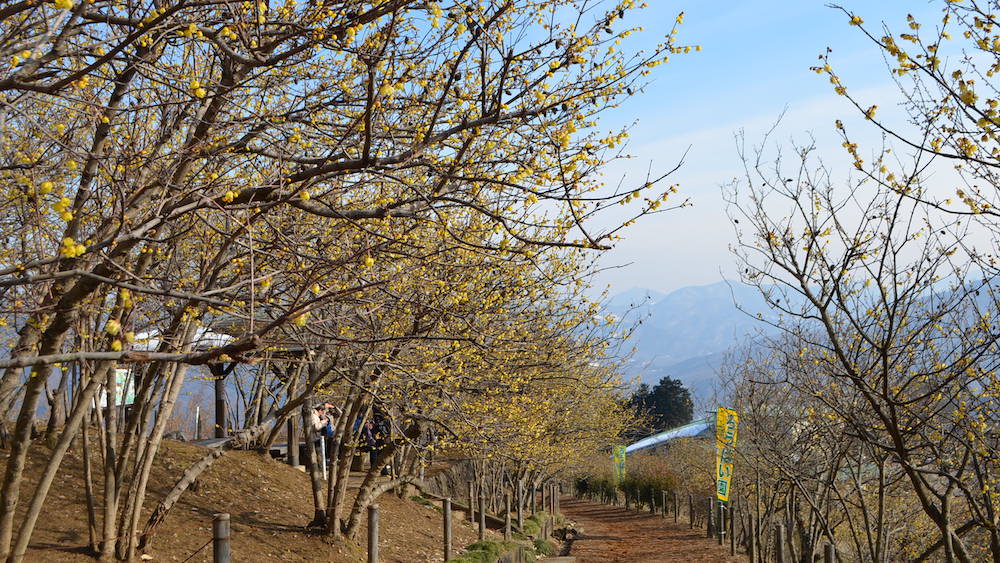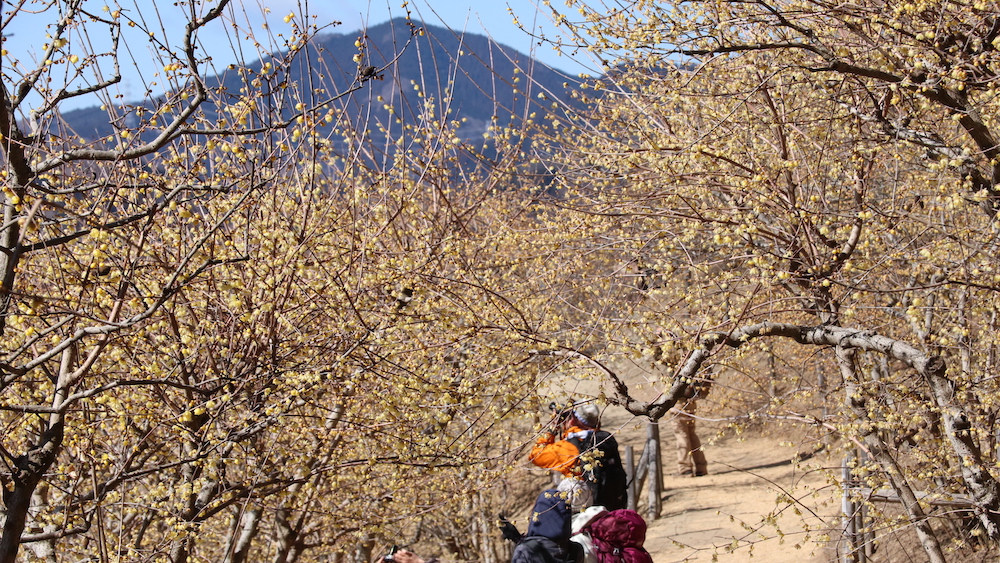 If you take the ropeway all the way to the top of Mt. Hodo, which is 497m above sea, you can enjoy an unobstructed view of the mountains in Chichibu. The garden on the summit showcases a wide variety of flowers. The spacious plum garden is home to 3,000 wintersweet trees that come into bloom with relaxing, floral fragrance from late December to late February every year.
BEAUTIFUL NATURE YEAR-ROUND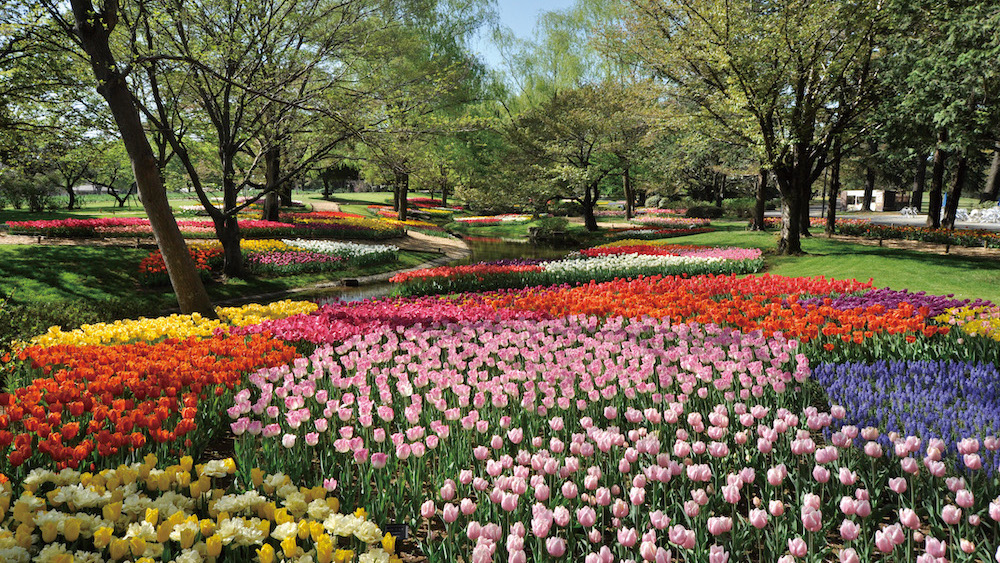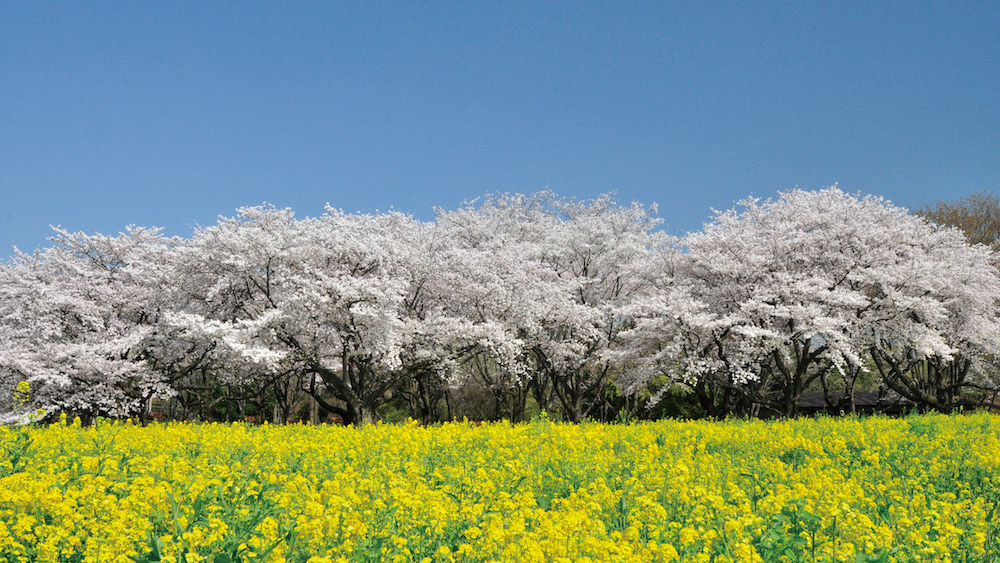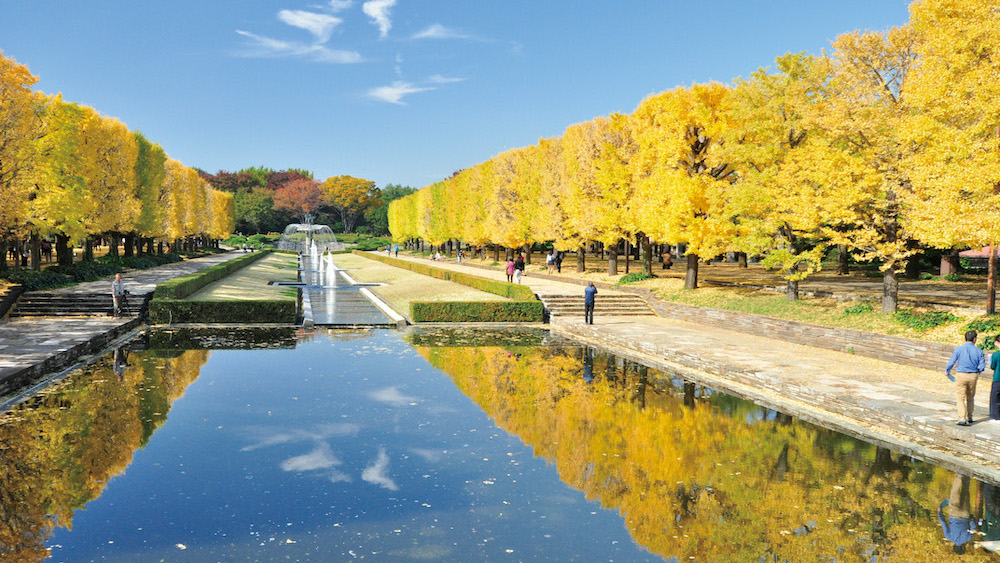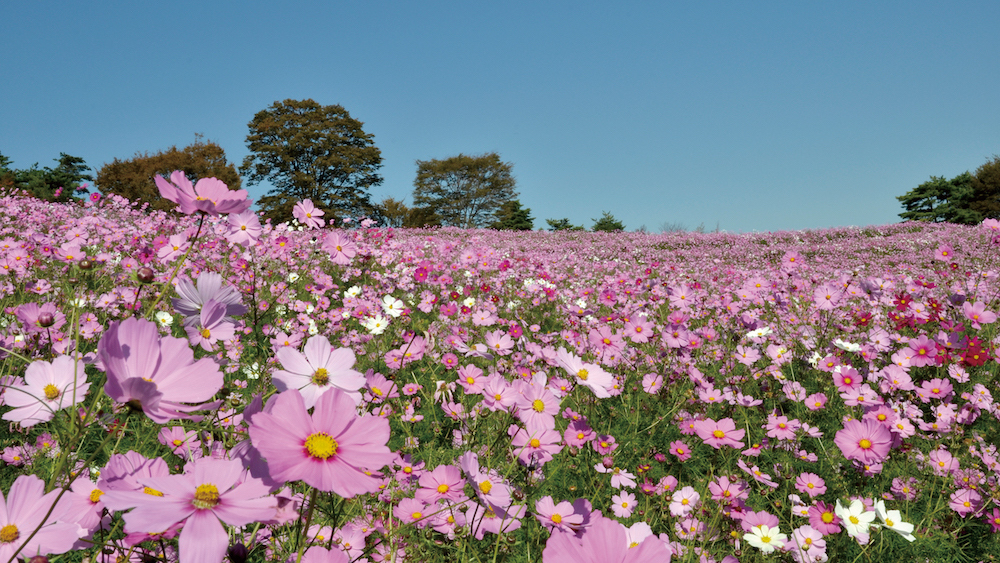 The Showa Kinen Park is decorated with flowers all year round, including tulips in spring, hydrangeas and sunflowers during summer as well as cosmos and golden yellow ginkgo trees in autumn. In winter, the Japanese garden is dressed in sparkling snow. This park has something unique to offer every season.