Go back in time on the streets of Kawagoe, where lovely old warehouses have been turned into adorable shops and peaceful cafés. Travel back to ancient Japan in an area lovingly called Koedo (literally meaning "little Tokyo"). You can enjoy traveling back in time here!

45-min from Seibu-Shinjuku to Kawagoe by Limited Express (Shinjuku Line)
Kimono experience in Kawagoe
Also known as Koedo, or Little Edo, Kawagoe preserves a slice of Japan's history that is often forgotten in large cities. The best way to experience the old-time charm of Kawagoe is to leisurely stroll through the streets just as the locals did, wearing a rented Japanese kimono as you take in the sights. A variety of designs are available for both men and women along with accessories to complete the look. With so many historical buildings and shrines nearby, it is the perfect opportunity for a memorable photoshoot.
Kita-in Temple / Honmaru Goten of Kawagoe Castle
Built in 830 and associated with the Tendai sect of Buddhism, Kita-in is the famous temple in Kawagoe. After being damaged in a fire during the 17th century, parts of Edo castle were moved to repair the structure. The grounds are also home to five hundred Rakan statues, no two of which are alike. Honmaru Goten (residence) of Kawagoe Castle is also well worth a visit. This Castle acts as a symbol for Kawagoe. Grand tatami rooms connected by wooden corridors in the Honmaru Goten, built in 1848, evoke a sense of splendor despite their simple decor.
Honmaru Goten of Kawagoe Castle
Kurano-machi (Old storehouse zone)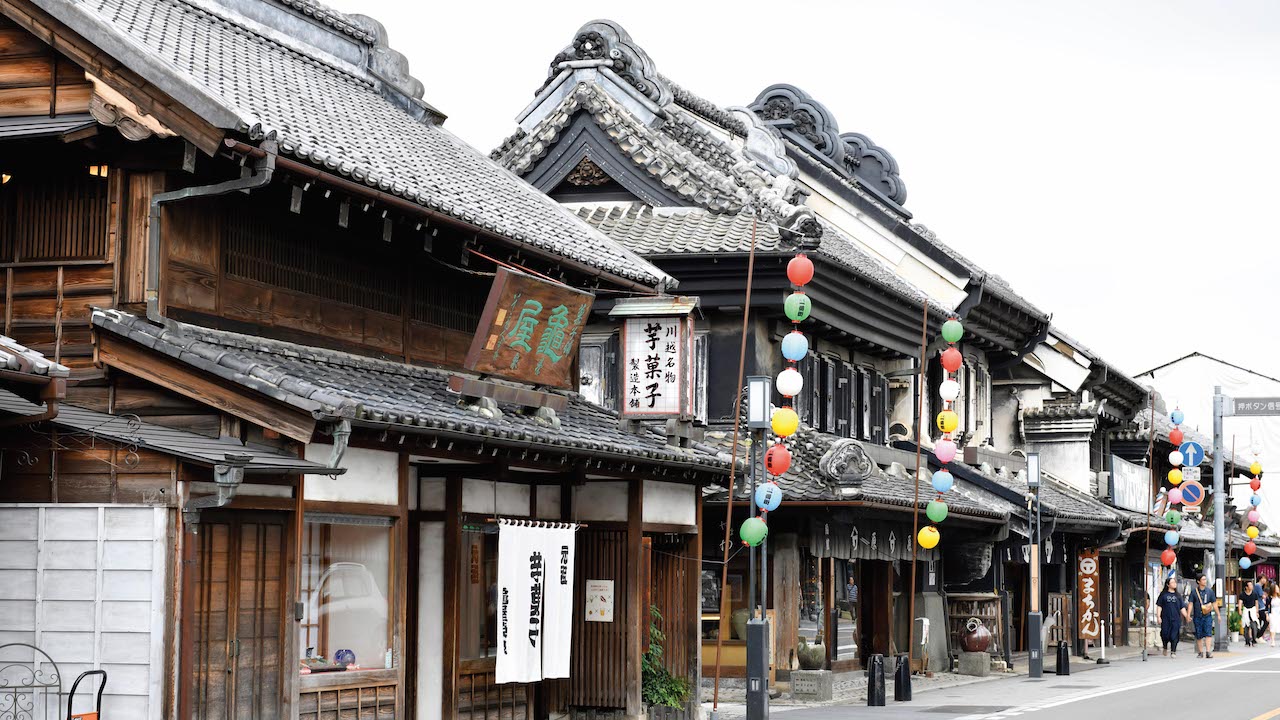 Travel further back in time as you explore Kurano-machi, the old storehouse zone. Time feels as if it has stood still, with many of the cafes and shops housed in old storehouses dating back to the latter half of the Edo Period. After being rebuilt due to a major fire in 1893, the buildings finished with black mortar, which are reminiscent of old streets, still remain today, tempting ​you into sample their wares as you stroll past.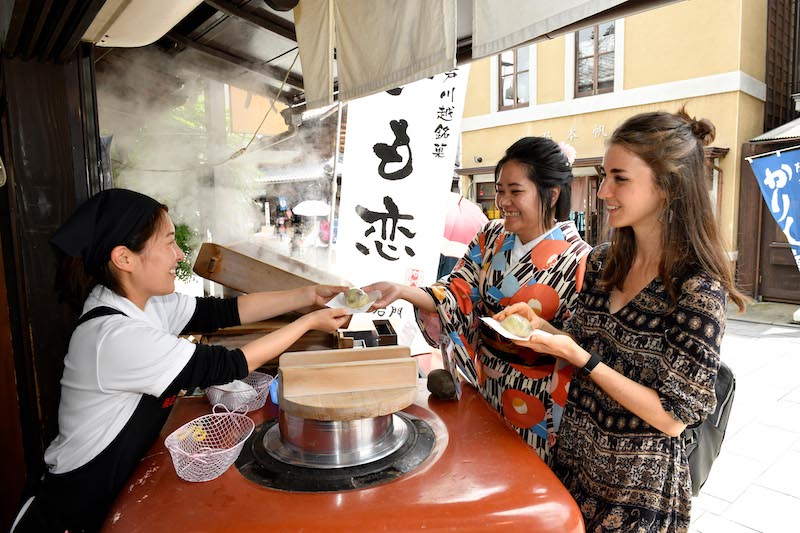 Kashiya Yokocho (Penny Candy Lane)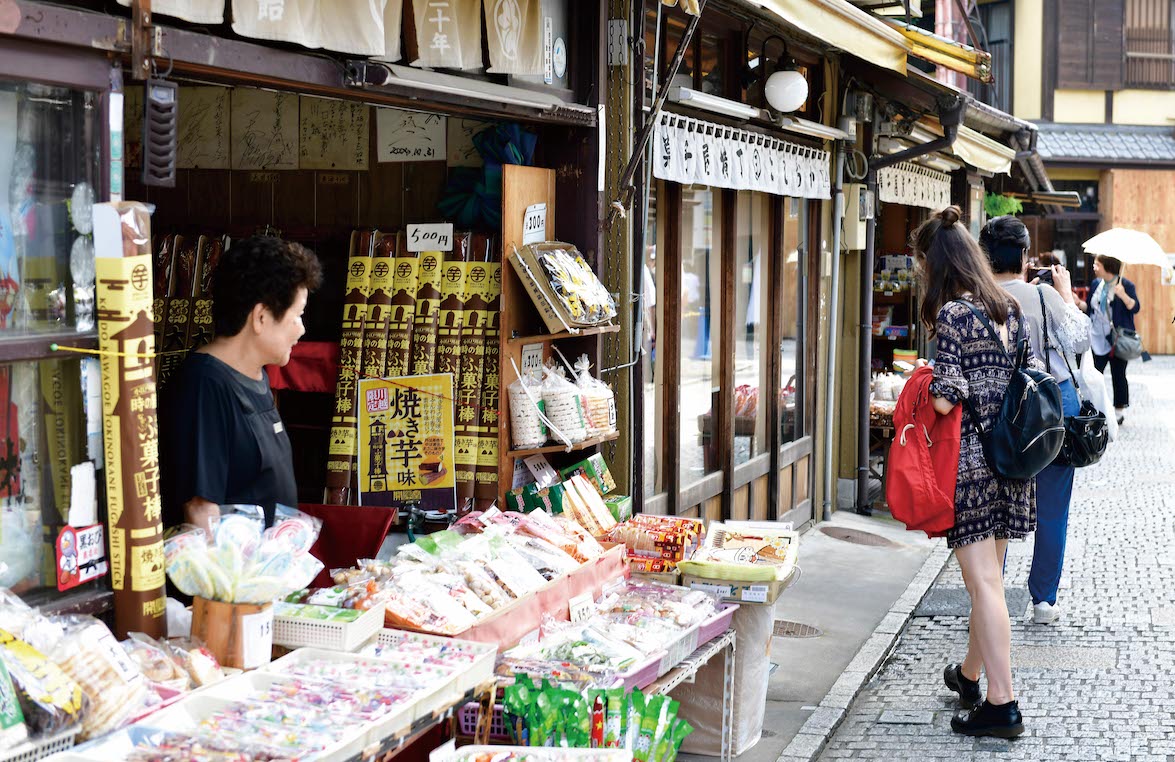 Venture out to Penny Candy Lane next, where there are about twenty traditional sweet shops lining a quaint stone-paved alley. Dating back to the Meiji Period, the low sloping storefronts beckon your sweet tooth in with their brightly colored sweets and nostalgic scents, making you feel like a child again. Plenty of other traditional snacks such as senbei and amezaiku are also just waiting to be tasted. The comforting and homely atmosphere has remained, continuing to bring childish joy (and perhaps a few cavities!) to generations of visitors.
Taisho Period (1912-1926)
Dating back to the Taisho Period, its old cafes, restaurants and Japanese sweet shops transport you back in time. Many have been
in business
for over one hundred years.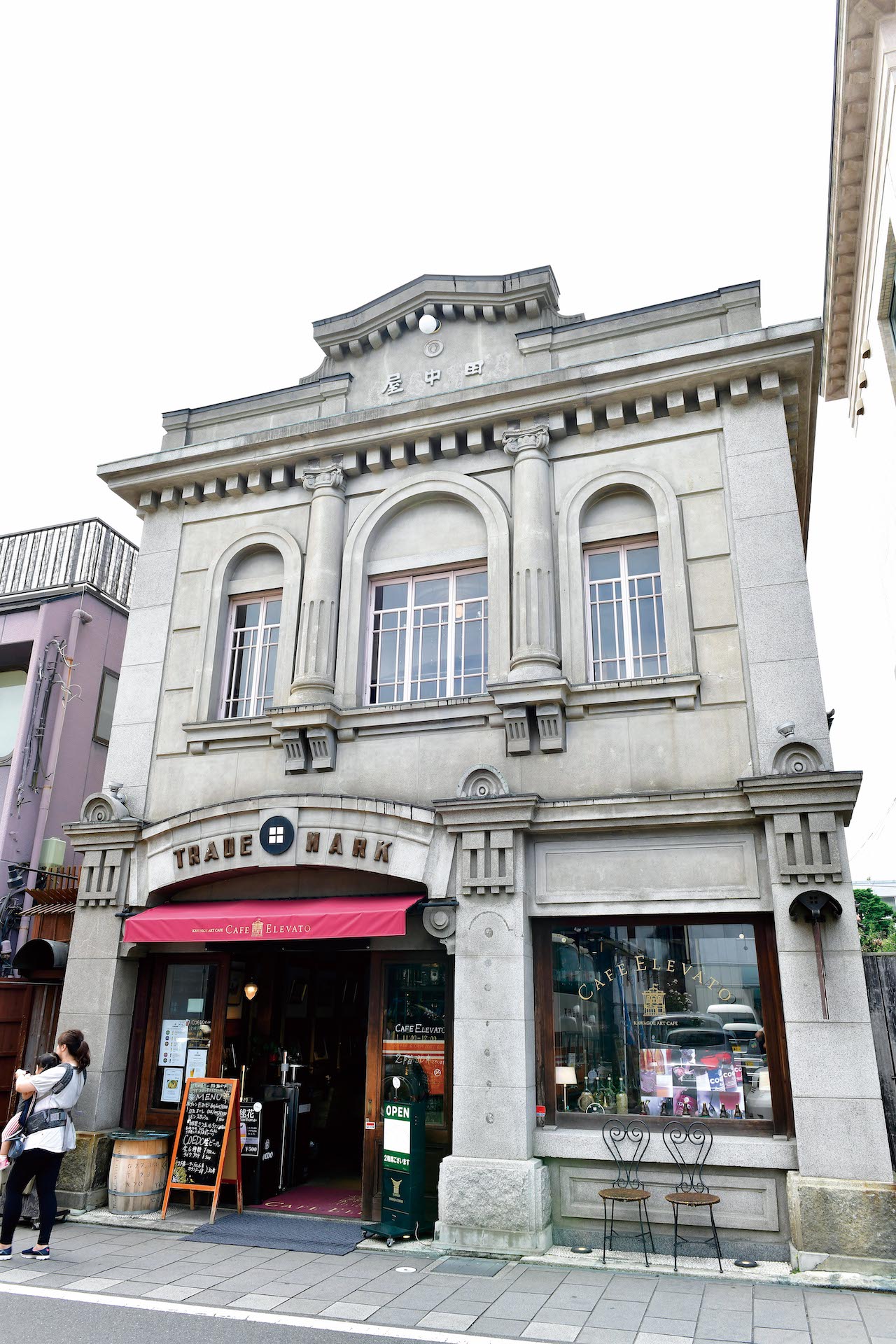 Showa, Heisei Period (1926-2019)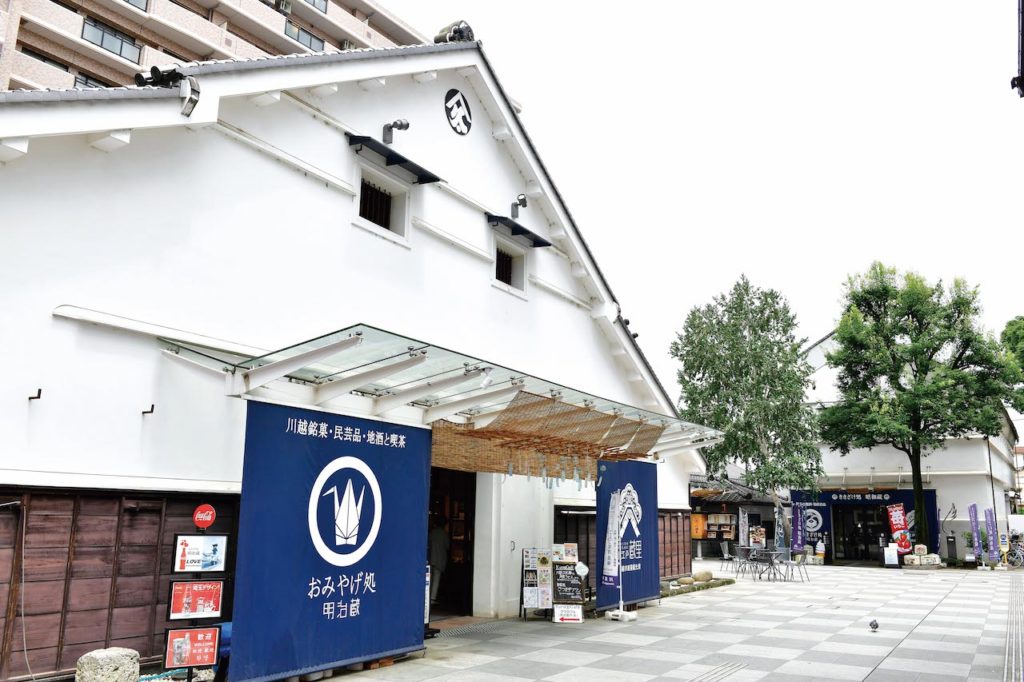 Koedo Kurai is inside in three storehouses dating from the Meiji, Taisho and Showa Periods. Like a sake amusement park, Kikizake Dokoro Showagura has enticing sampling machines that serve the finest sake from thirty-four different breweries across Saitama. There are also other shops such as Omiyage Dokoro Meijigura, which sell souvenirs ranging from handmade crafts, pottery and toys to traditional snacks.
Upon leaving here for the Hon-Kawagoe Station, you're greeted by the sight of CREAMALL, a Showa, Heisei-style shopping street lined with a clothing store, department store, pharmacies, and restaurants nestling in between.