Chichibu City is surrounded by mountains such as Mt. Buko, where most of its natural areas are a designated natural park of Japan. It's also home to a swath of rich heritage including many ancient shrines and temples. You can experience Japanese culture and tradition through pilgrimage in the Chichibu.

77-min from Ikebukuro to Chichibu by Limited Express (Ikebukuro Line)
This magnificent shrine with an elevation of 1,102m has many unique features. For starters, it's said to have been founded by Yamato Takeru no Mikoto, a semi-mythological folk hero who may have been the son of the Emperor around the year 150. This shrine has many historical buildings, such as the Haiden (a hall of worship) decorated with richly colored carvings, the Zuishin-mon (gate with guardians) and the Yohaiden (a space for worship). The sanctuary of Mitsumine is different in atmosphere from usual shrines.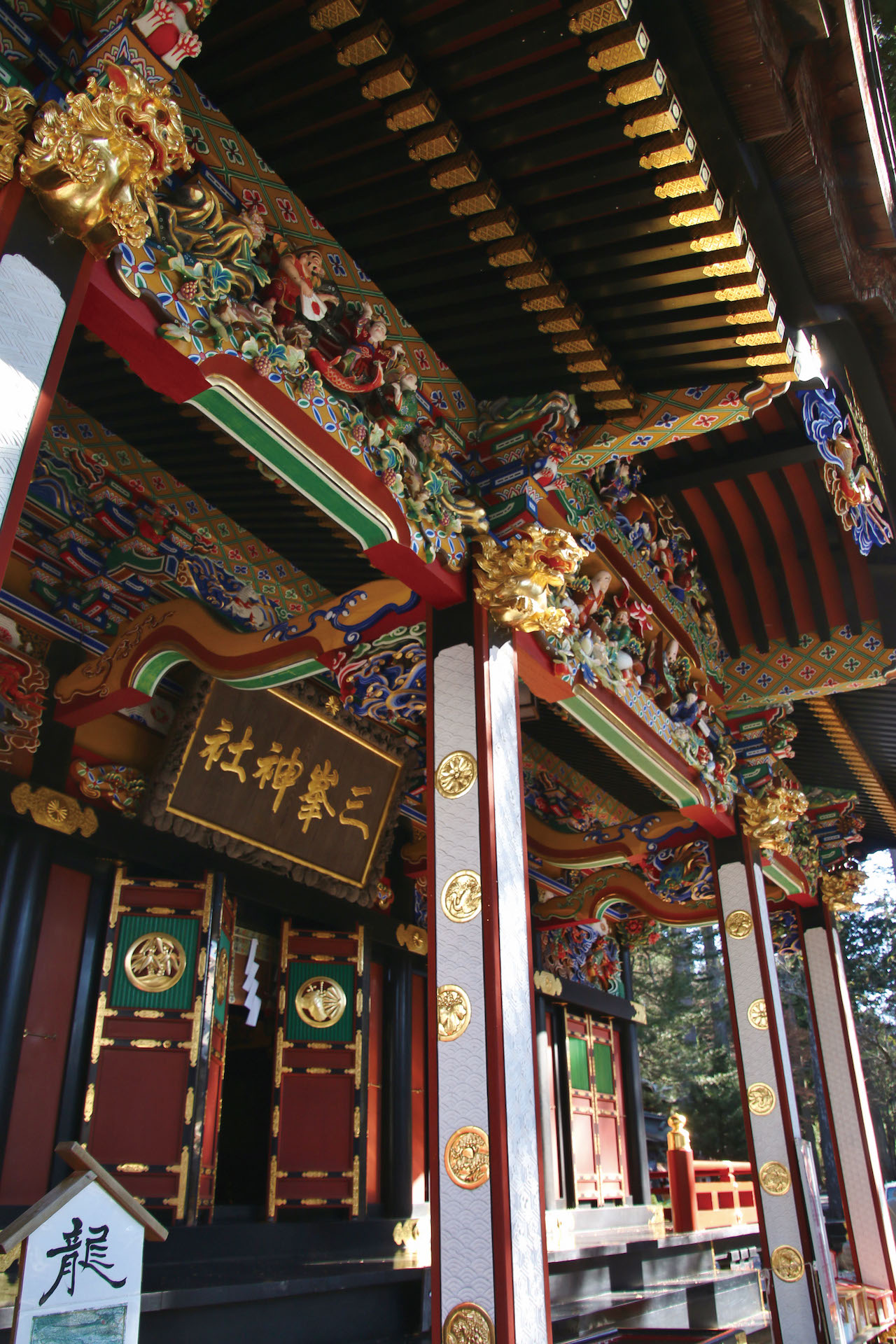 The 34 Kannon Temples of the Chichibu Pilgrimage
Kannon, the Goddess of Mercy or Bodhisattva of infinite compassion who saves people from suffering, is one of Japan's most beloved deities. Normally, Kannon Temple tours consist of a total of 33 temples. Chichibu was granted one more temple in the 13th century so that it could combine with two other pilgrimages to create the "the 100 Japanese Kannon Temples."
As the first temple of 34 on the nearly 100km Chichibu Pilgrimage, Shimabu-ji Temple is very popular with visitors. The magnificent Kannon-do Hall was built in 1697 by a famous carpenter, and there's over three centuries of history here. In the nearby gift shop, visitors can purchase garments much like the ones worn by those who originally traveled on the first pilgrimages as an o-henro (Buddhist pilgrim) such as white robes, straw hats and, walking sticks.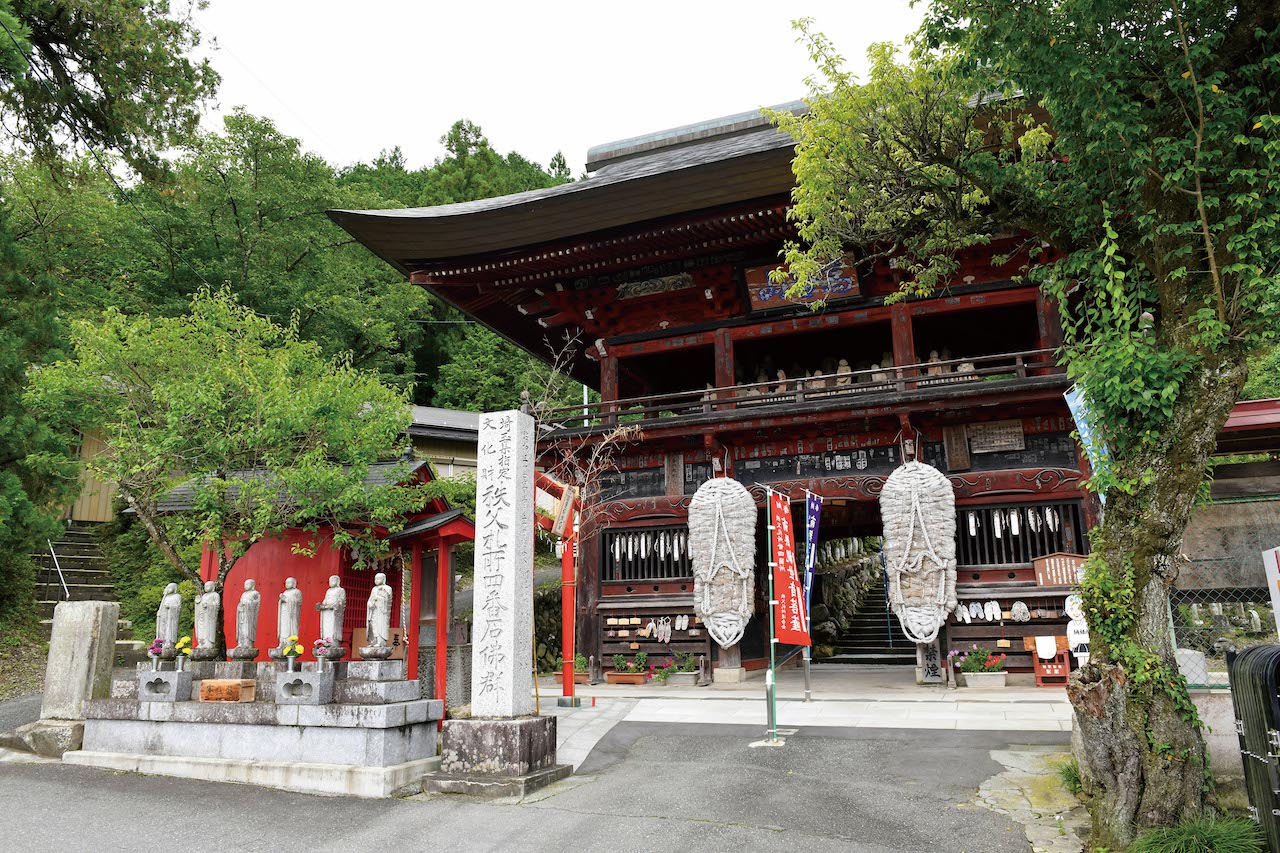 The first thing you might notice about the fourth (and most popular) temple of the Chichibu Pilgrimage, is the Waraji (giant pairs of straw sandals) hanging alongside the 18th-century wooden gate entrance. The second could be the two menacing "Nio Guardians". These impressive carved and painted giants protect the compound not only from bad spirits, but superstitious would-be robbers. Once through the gate, there are rows upon rows of statues. Over 1,300 small stone statues neatly line the surrounding area. Every statue is unique. One of the noticeable and detailed stone kannon statues on display is that of a mother nursing her child. Some believe that this statue was created to secretly resemble Mary, Mother of Jesus, in a time when Christianity was not permitted in Japan.
Hashidate-do Temple and "JURIN's GEO" Café
The 28th temple on the Chichibu Pilgrimage, Hashidate-do Temple, is unique in that it's located at the base of a towering 75-meter limestone cliff. Adjacent to this temple is the Hashidate Stalactite Cave. This intricate limestone cave features dark narrow tunnels. Dark spaces beckon the adventurous to explore its deeper recesses. When you're finished make sure to take a break at the JURIN's GEO for their special Kakigori (shaved ice) topped with sugar cane syrup followed by a glass of cold brewed ice coffee.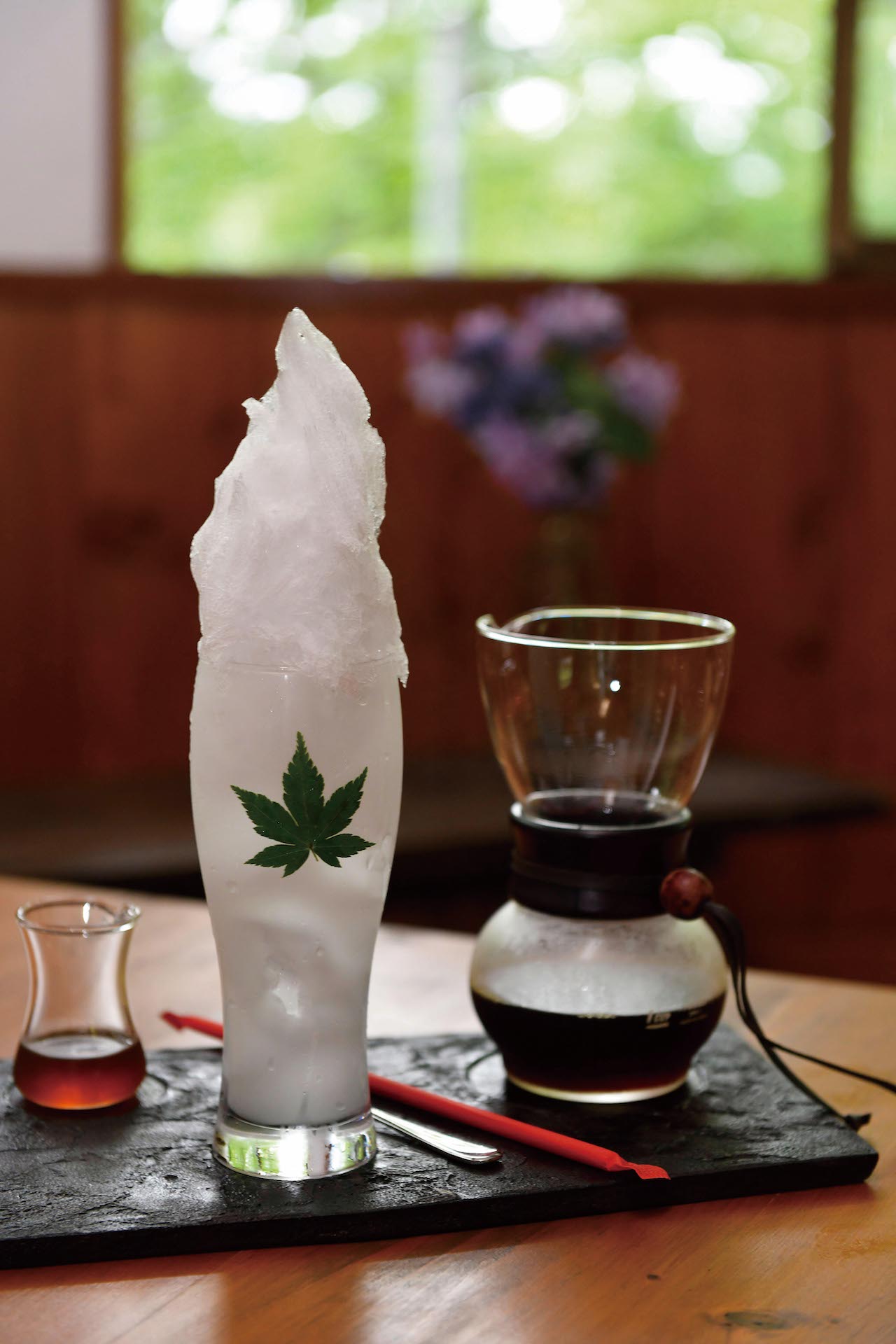 Hashidate Stalactite Cave
Chichibu-jinja Shrine with a history of over 2100 years, located in the center of Chichibu city, is known for its well-preserved architecture and ornate carvings that adorn the walls. Many of these carvings are said to have been created by the famous artist Hidari Jingoro. As you survey the outside of the shrine you'll notice three cheerful monkeys, a tiger mother with a leopard style pattern, and a blue dragon in chains.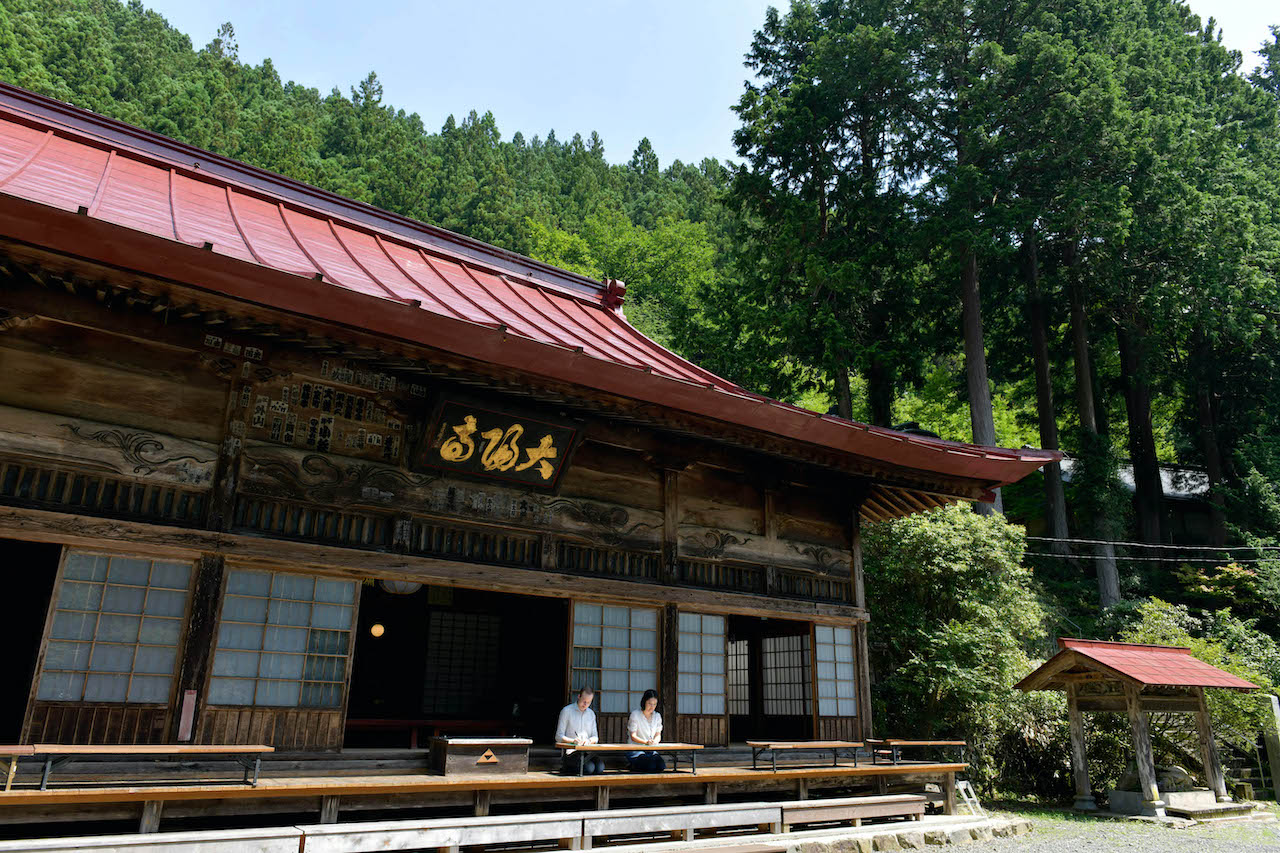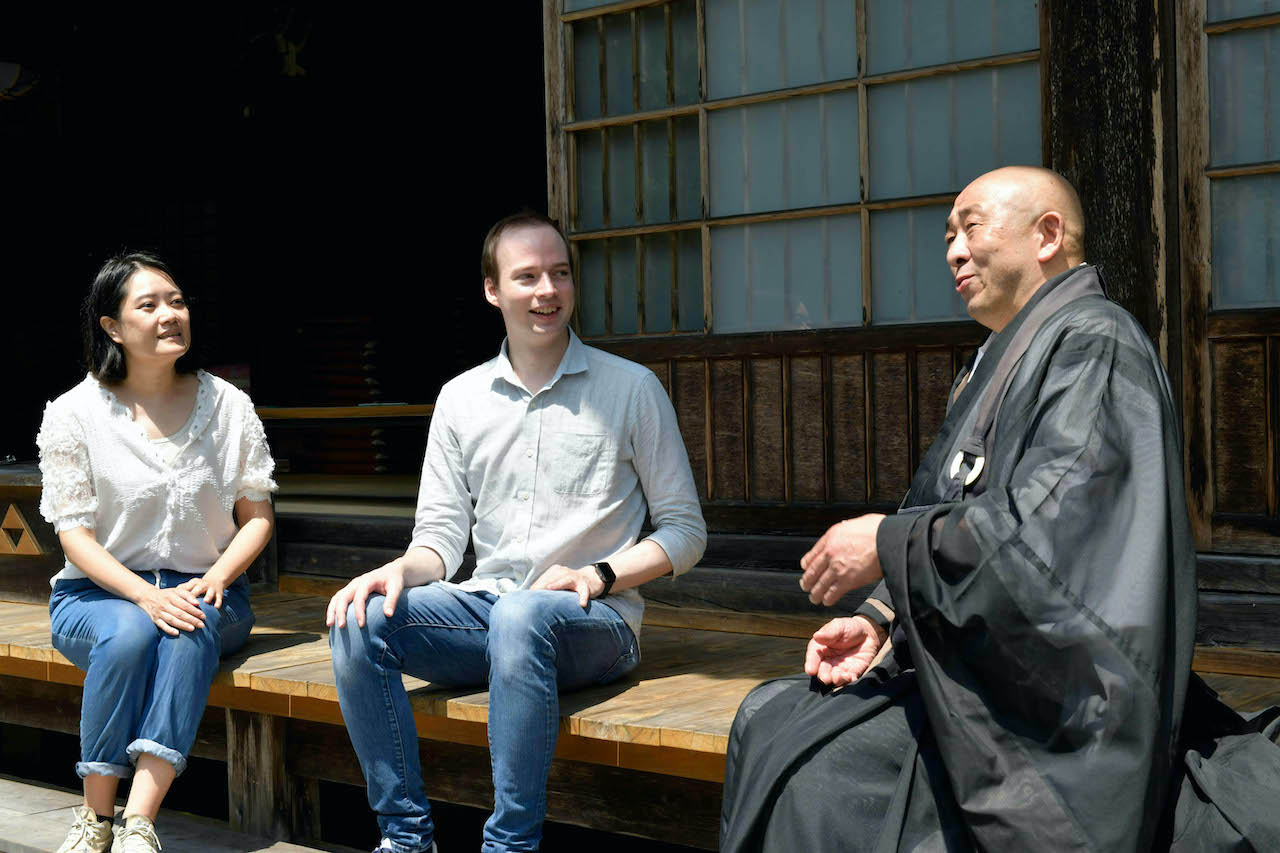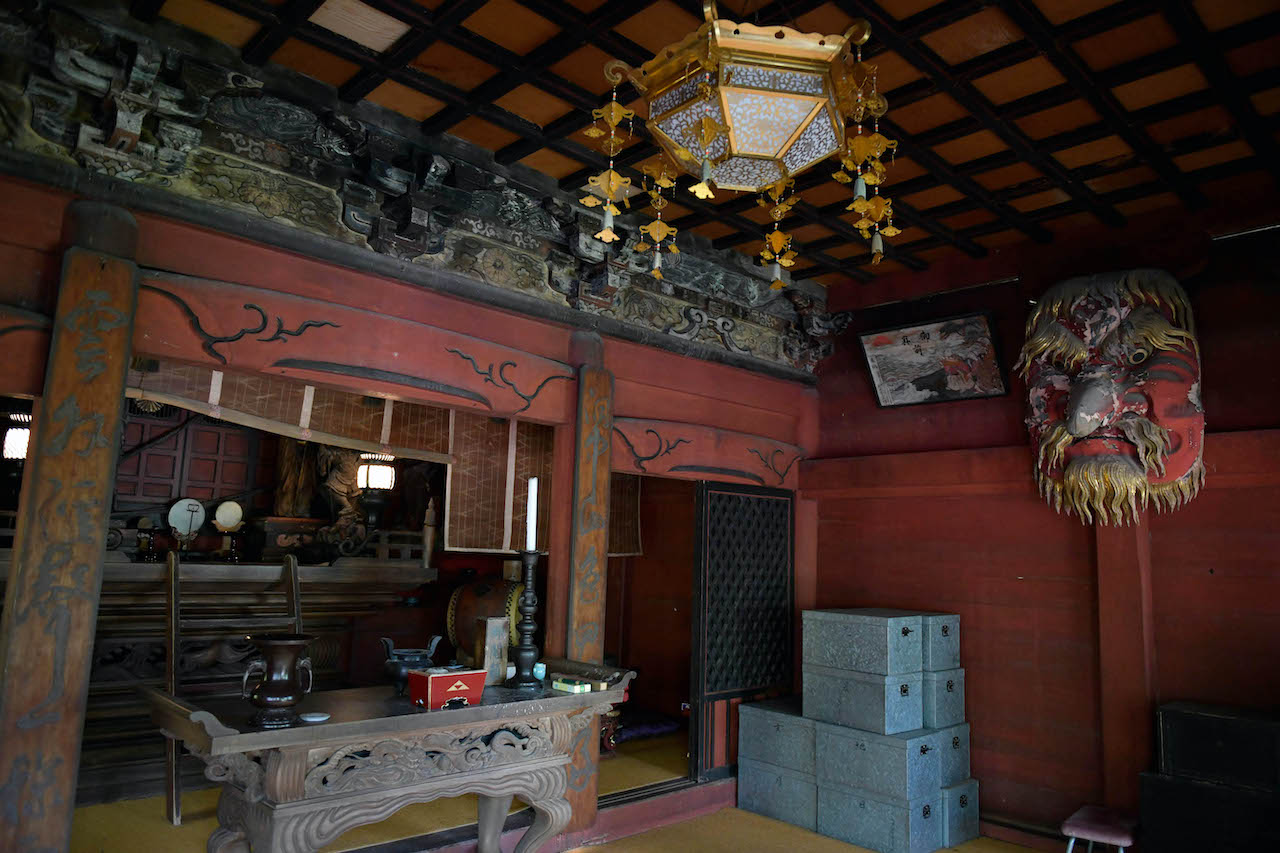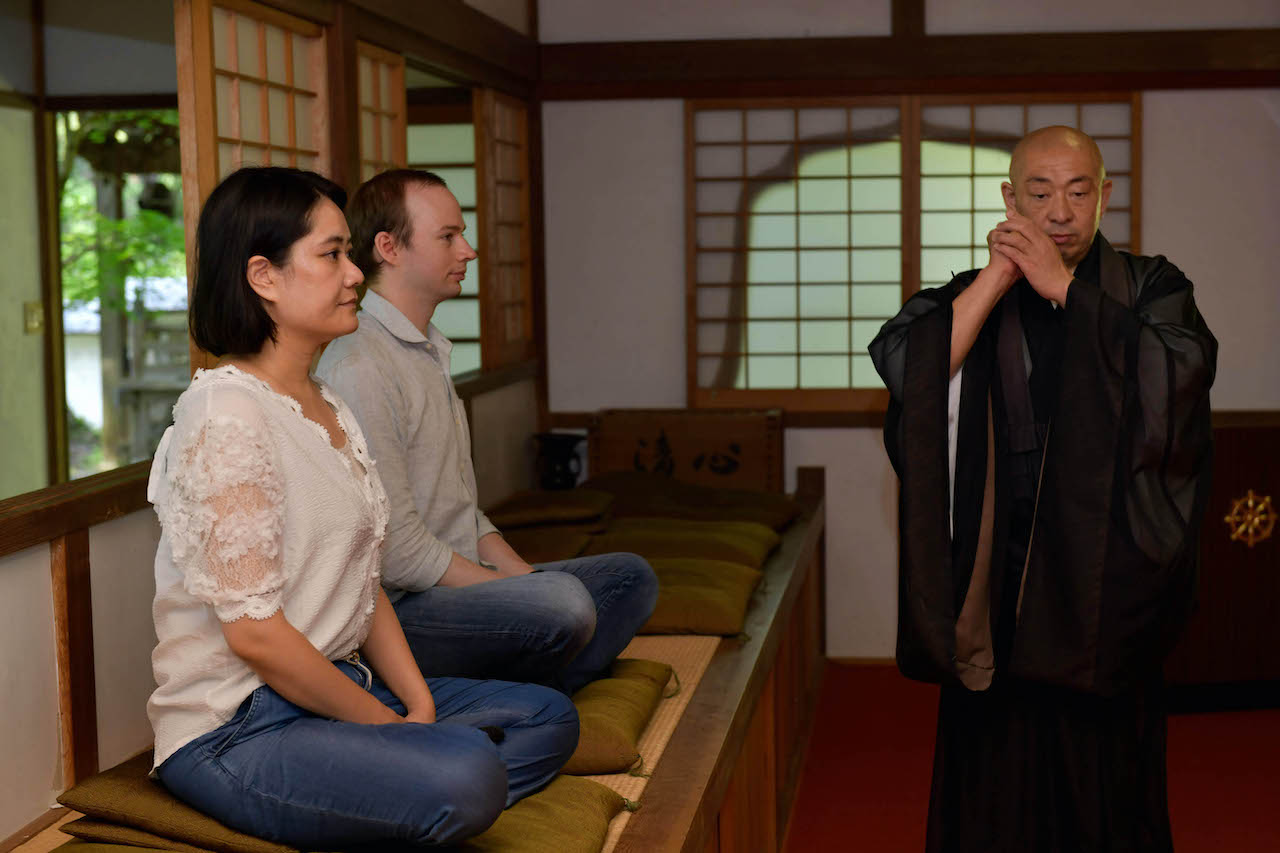 Within the wilderness of Chichibu, Taiyo-ji Temple calls out to those seeking wisdom and inner peace. Away from the busy city and everyday life, it's possible to relax while practicing zazen and more surrounded by the sounds of chirping birds and the flowing river. Regardless of religious background, anyone willing to open their heart to the surrounding nature can experience the spirituality this gorgeous area has to offer, making Taiyo-ji Temple a popular destination for foreign tourists. Though the grounds were briefly closed 15 years ago, the temple was revived by a dedicated monk who believes in the cleansing power of nature.
The Japanese kimono is renowned for its elegance and subtle beauty. However, sometimes it can be fun to show off a little! Chichibu-Meisen, a traditional silk fabric made in Chichibu, takes the kimono wearing experience to a whole new level with its bright colors and popping designs. Chichibu-Meisen was designated as a Traditional Crafts of Japan in 2013 after 100 years of great quality and design. The Chichibu-Meisen Museum demonstrates these weaving and dying processes and exhibits the timeless charm and appeal of Chichibu-Meisen with historical items and stunning kimono displays. You can try weaving and dying the fabric yourself!
Chichibunishiki Sake-zukuri-no-mori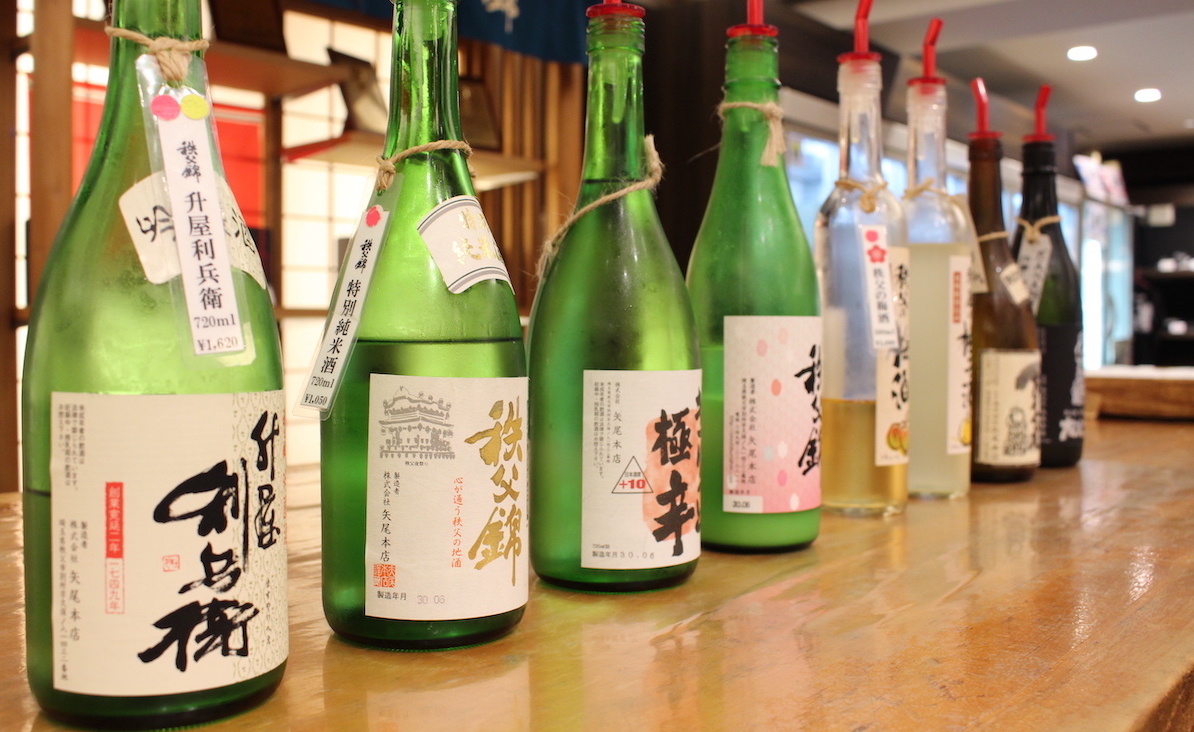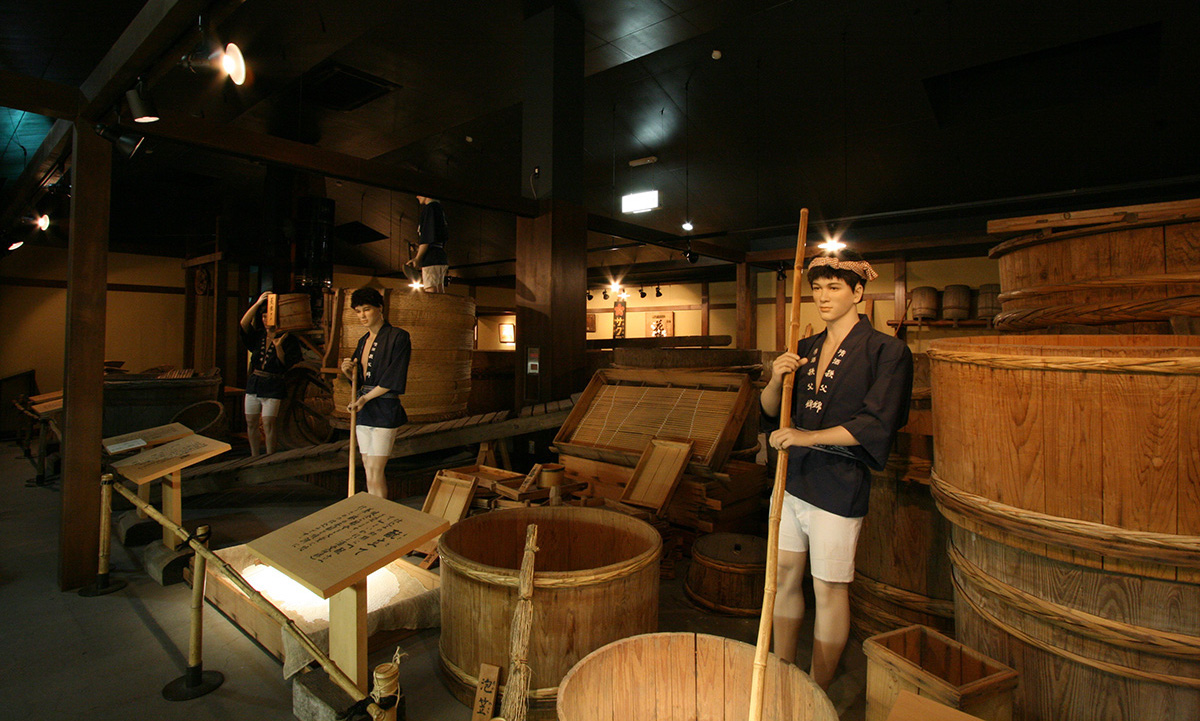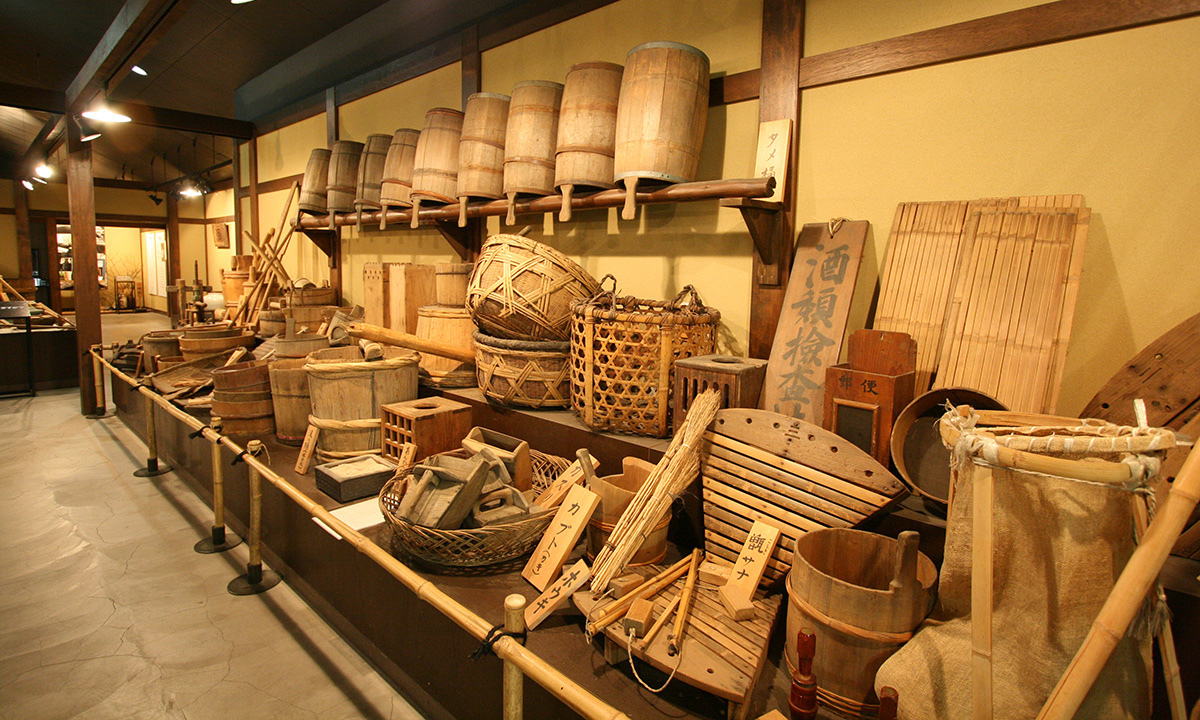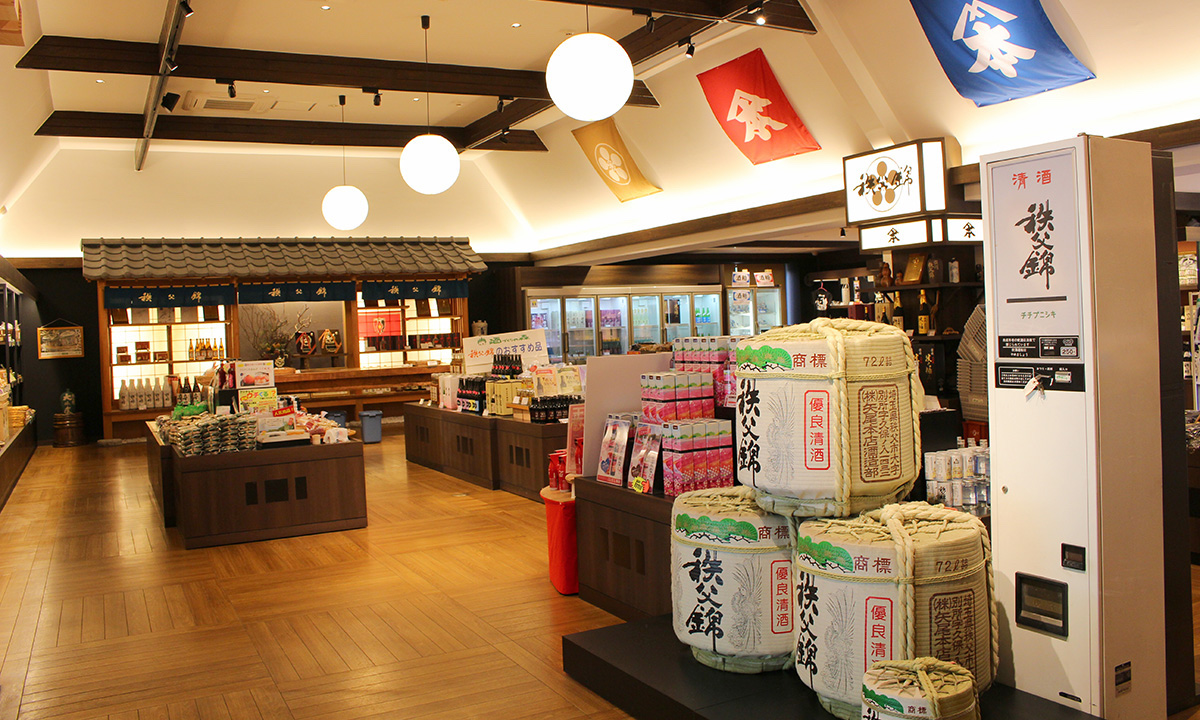 Sake Brewery Sake-zukuri-no-mori produces Chichibu's famous "Chichibunishiki" sake brand. Suitably, the same translates to "forest sake brewery", as it displays the traditional methods of making sake from 272 years ago among the splendid nature of Chichibu. The brewery is blessed with quality water provided by the Arakawa River system as well as other natural resources that produce great sake, which has earned the Gold Award for seven consecutive years from the "National Sake Appraisal Committee". The facility also has a sake brewery museum which display the history and production methods used by this brewery. Of course, there are many tasty souvenirs to choose from after your visit to the museum.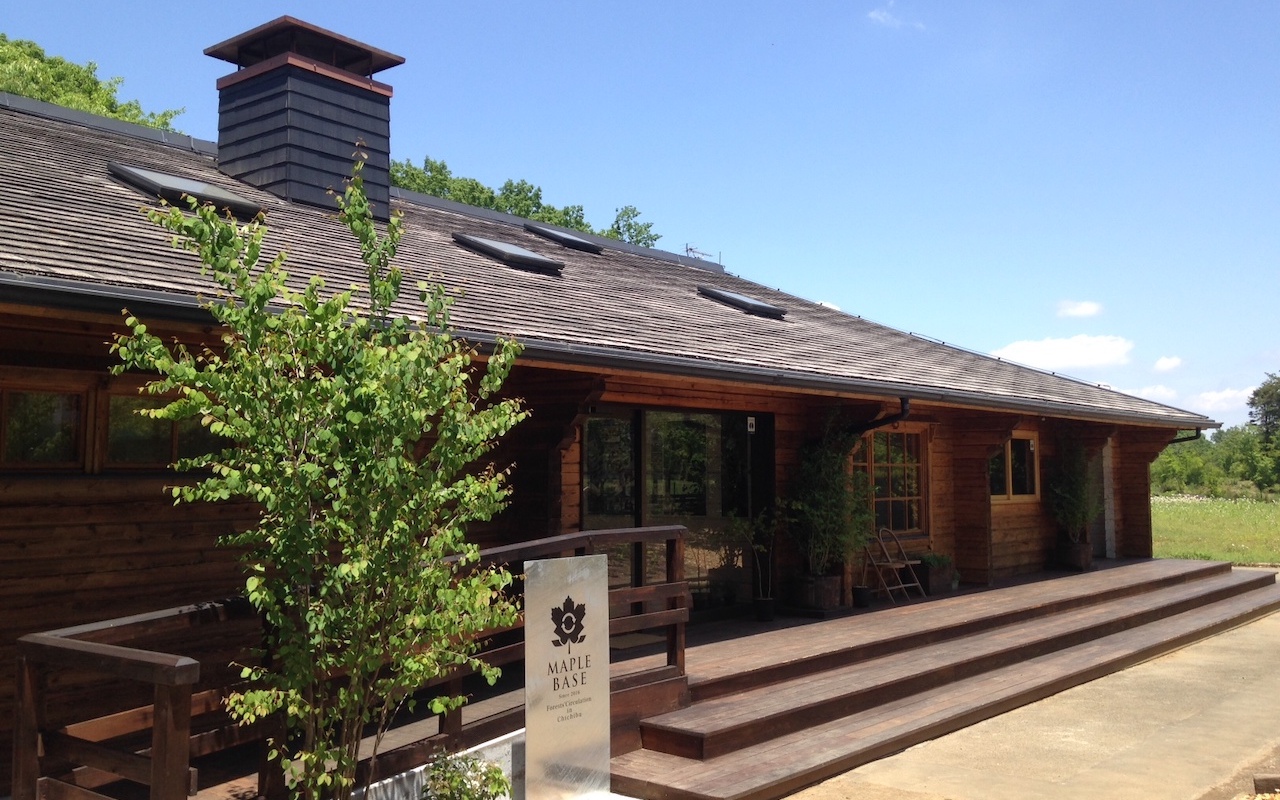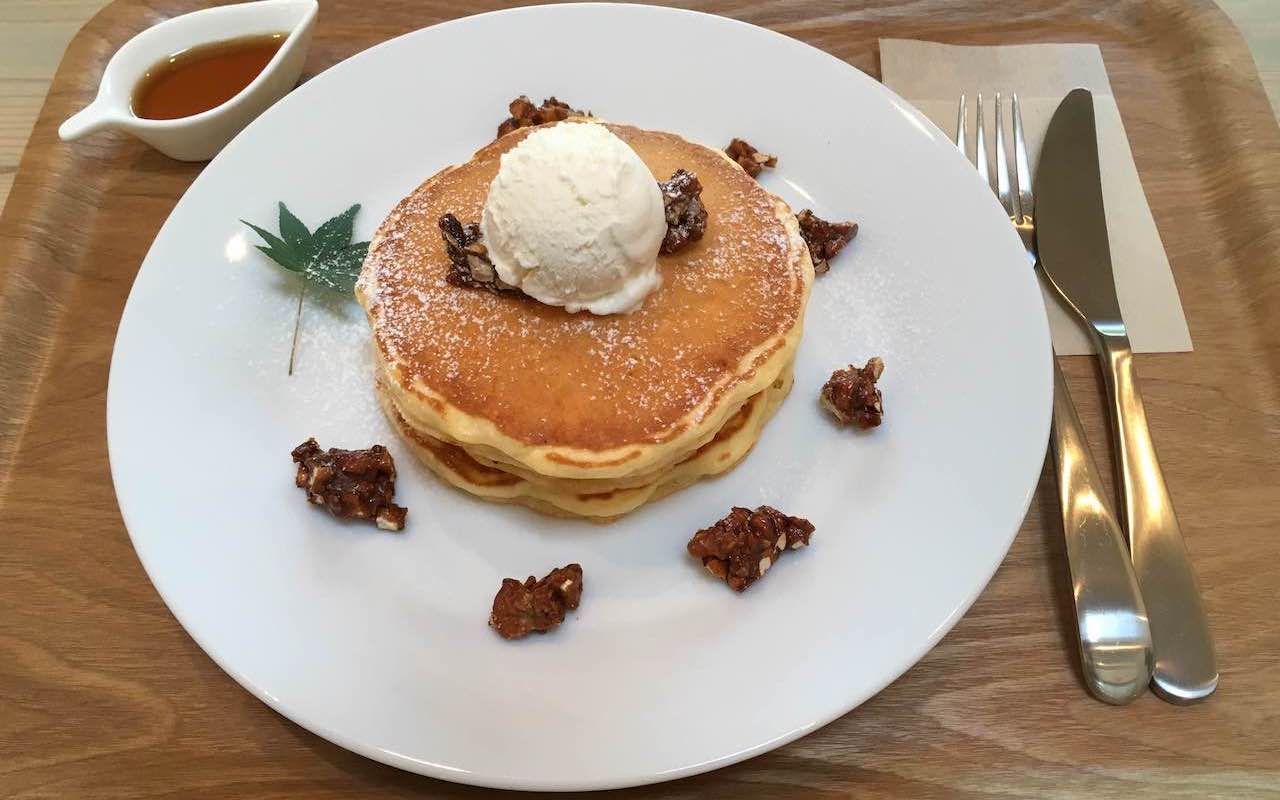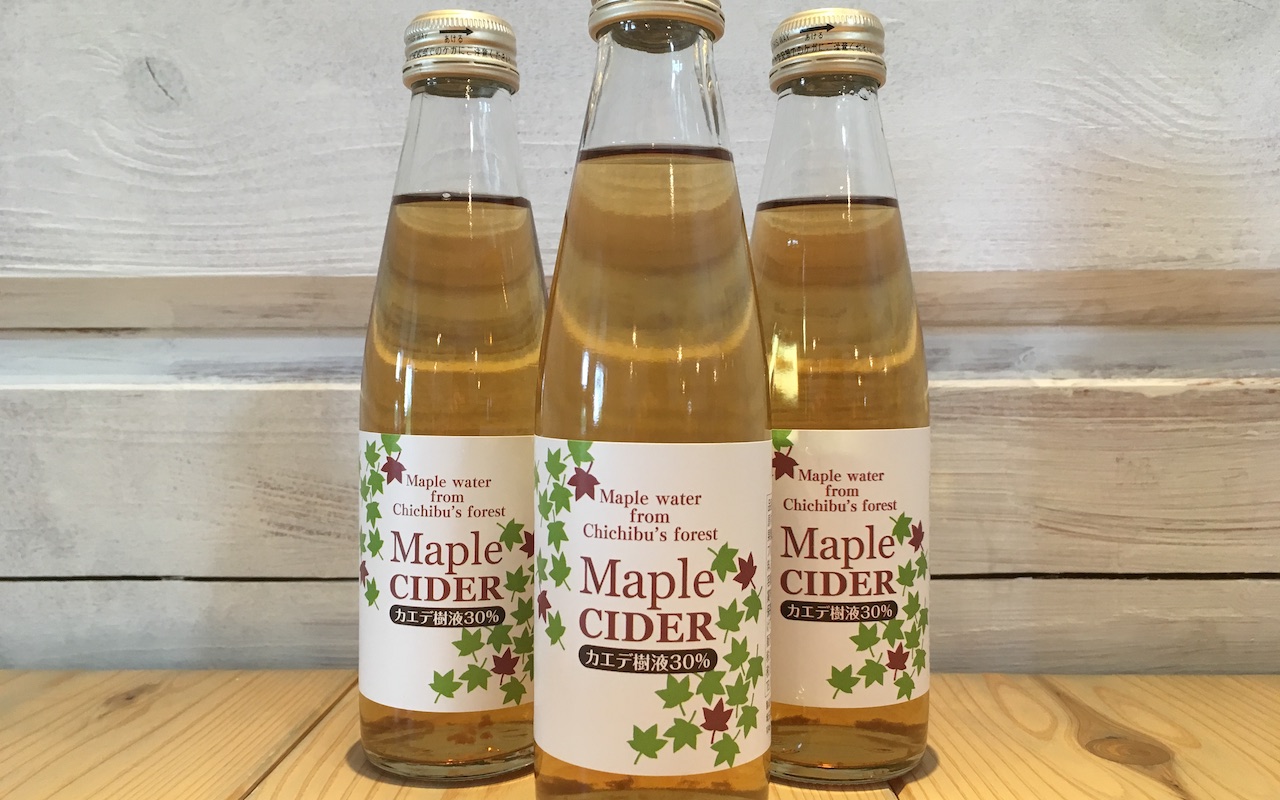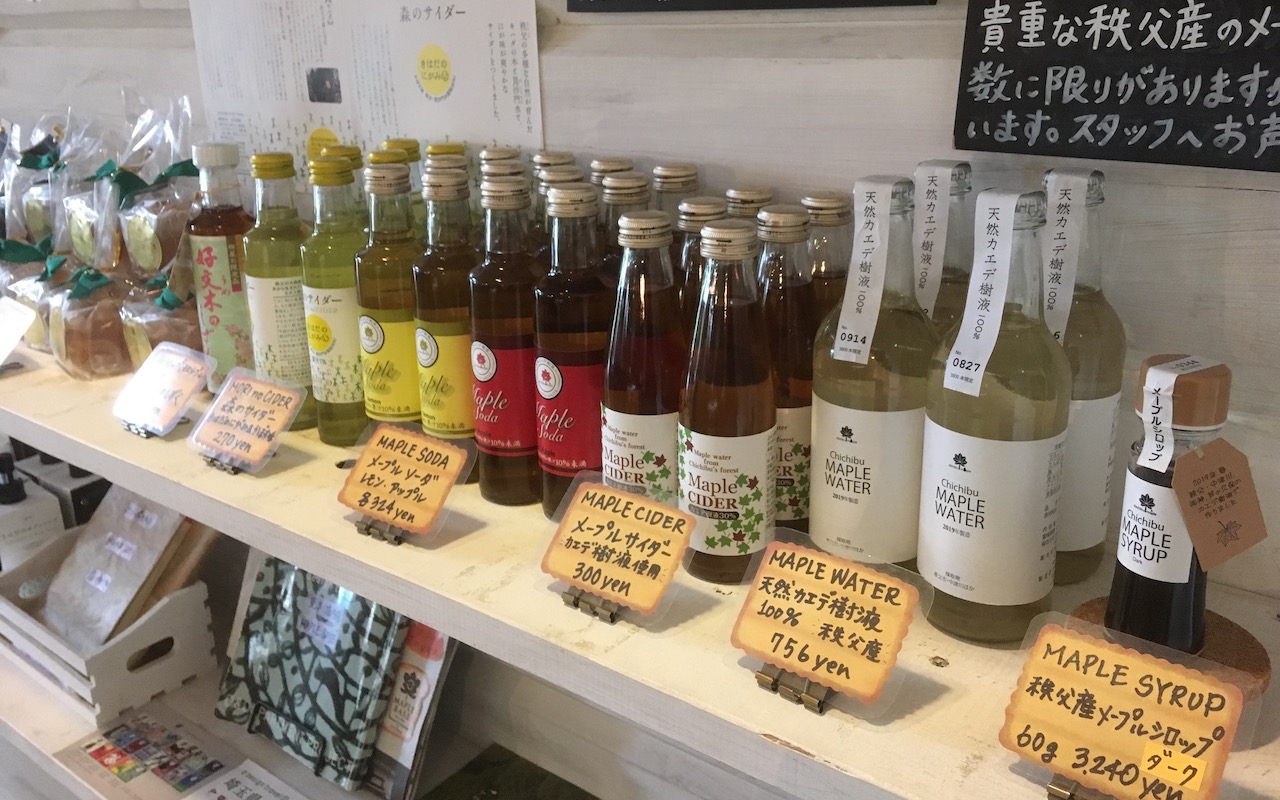 Of all the scrumptious flavors to be found in Chichibu, perhaps the sweetest specialty from the area is its maple syrup. In Chichibu Muse Park, the sugar house MAPLE BASE delights taste buds with delicious maple syrup produced in Japan. The warm, rustic flavor reflects in the cozy décor of the café and shop where visitors can enjoy treats while taking in the vibrant nature of the park. As Japan's first sugar house, MAPLE BASE strives to produce flavorful maple syrup in a sustainable way that respects the natural surroundings.