Saitama's bountiful nature produces plate after plate of fresh dishes that can only be enjoyed in the area. Many may come for sightseeing, but they stay for the delicious food. Satisfied customers find the area's restaurants so appealing that they make the journey out to Saitama just to get a taste.

Savory Italian cuisine with a view
PIZZERIA Musashino Sankyo
Plenty of restaurants in the bountiful Musashino area use natural resources to create traditional Japanese dishes; however, PIZZERIA Musashino Sankyo fires up its ovens in the forest of Saitama to serve hot, delicious pizza. Surrounded by greenery, the open-air atmosphere of this Italian restaurant creates a unique dining experience among the trees. Plan a party here with your friends after a day of hiking and exploration!

The miraculous world of fermentation
OH!!!
OH!!! surprises guests with the magic of food from their special products created with fermentation and the additive-free products locally in Japan. At this unique theme park, you can eat, learn, taste, and experiment to discover new flavors that only come from the power of fermentation. The process not only creates incredible flavors, but also improves shelf life and nutritional value. In addition to the shops, restaurants, café's and workshops where you can enjoy preparing and eating delicious food, the park area also includes a peaceful temple and scenic hiking course.

Bottomless bowls of Edo udon
Kokuya: Musashino Udon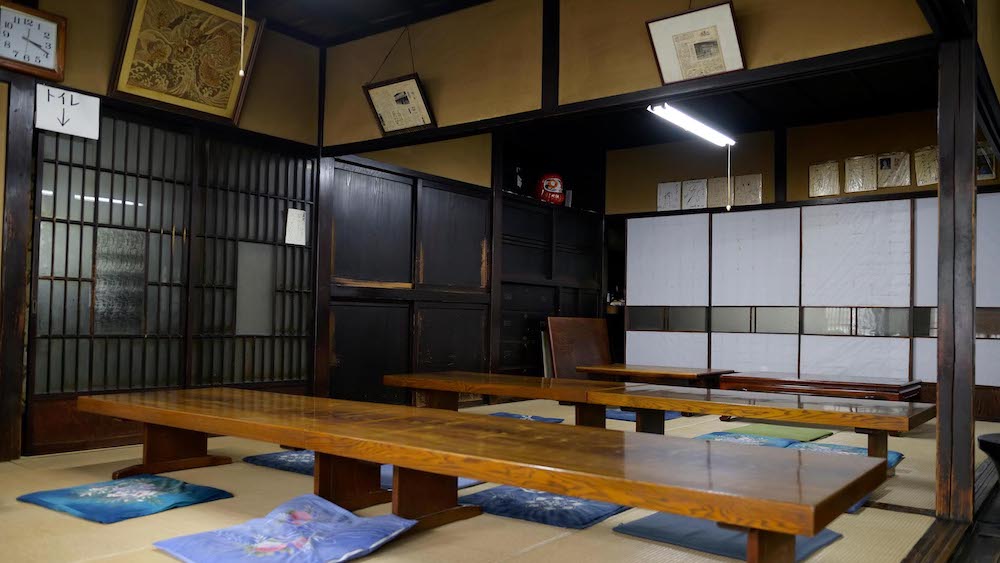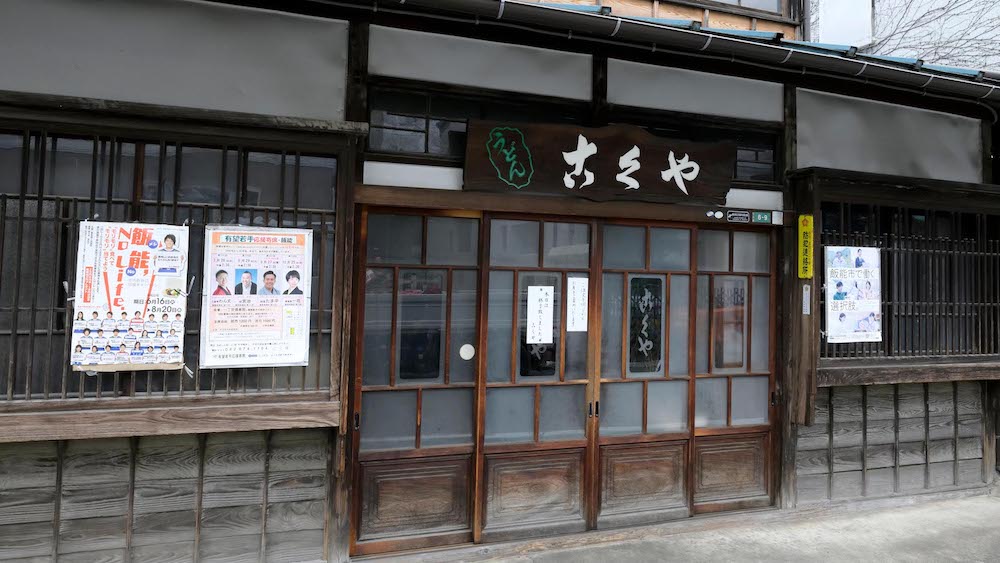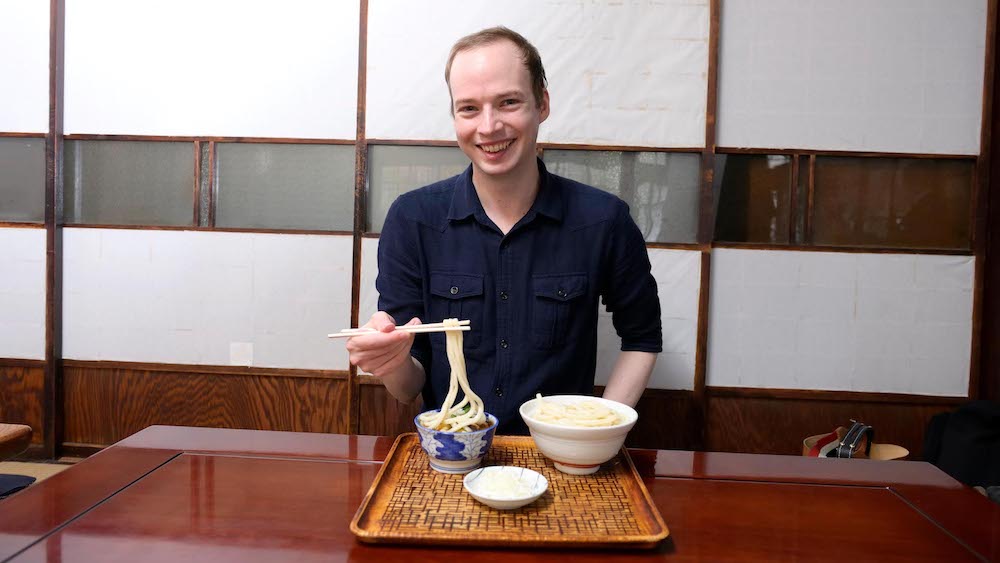 Among the many delicious restaurants in Hanno, Kokuya: Musashino Udon, serves the same classic flavor from its founding in the late Edo period. Currently keeping the tradition alive is the 6th successor of the legendary shop who keeps the customers coming for more. Locals and hiking tourists enjoy the firm udon noodles that are famously combined with quality meat and chopped leek. The hearty meal replenishes energy after an exciting day of outdoor activity, and the charming shop serves as a window into the past, adding to the local dining experience.

Sweet taste of Mt. Hodosan's naturally formed ice
Asami Reizo Hodosandou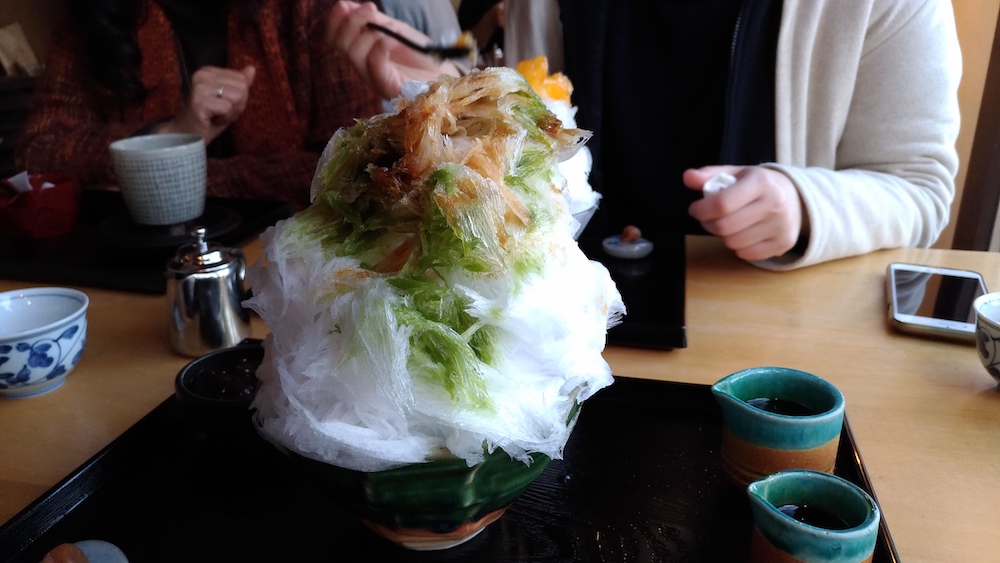 After an exciting day of travel through the spectacular nature of Chichibu, cool off with a mountain of gourmet shaved ice from Asami Reizo Hodosandou, which has been around since 1890. The icy treat, provided by the frozen peaks of Chichibu, looks as fluffy as cotton candy and melts in your mouth just as quickly! Experiment with a variety of toppings to find your favorite flavor combination.

Enjoy shopping in Nogata
Nogata Shotengai
Many neighborhoods in Japan offer a very distinctive style of shopping: shotengai (pedestrian commercial districts running along a single street). These shopping and amusement locales – usually filled with smaller, family-owned shops and restaurants, each with its own history and tradition – are some of the best places for foreigners to become part of the social scene and experience local lifestyle. Nogata is a perfect example!
Tradition of Grilled ginger pork
Nogata Shokudou
Since its opening in 1936, this spot has been serving the same grilled ginger pork set meal proudly ever since. Currently under its third owner – but still dedicated to bringing customers the same original flavor! – visitors are sure to enjoy a 100%-authentic lunch or dinner …or both!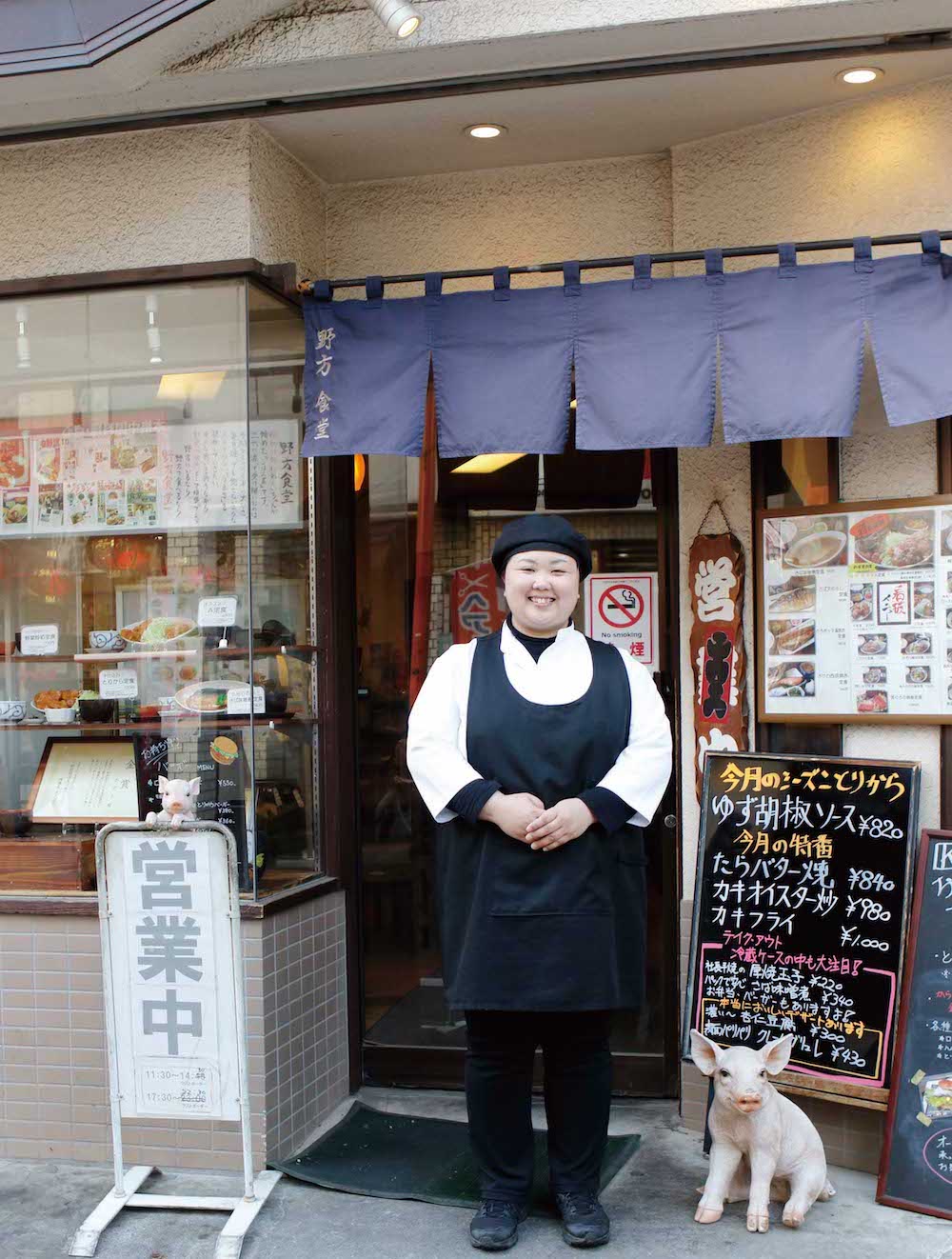 Scrumptious rice crackers: senbei
Kintoki Senbei
Kintoki Senbei is an irresistable senbei (rice crackers) shop which has kept up to the high standards of its original taste since 1933 while at the same time constantly developing new flavor combinations. Kintoki Senbei offers a broad range of beautiful and delectable senbei in different shapes, including their standard round one and a (highly recommended!) Mt. Fuji version.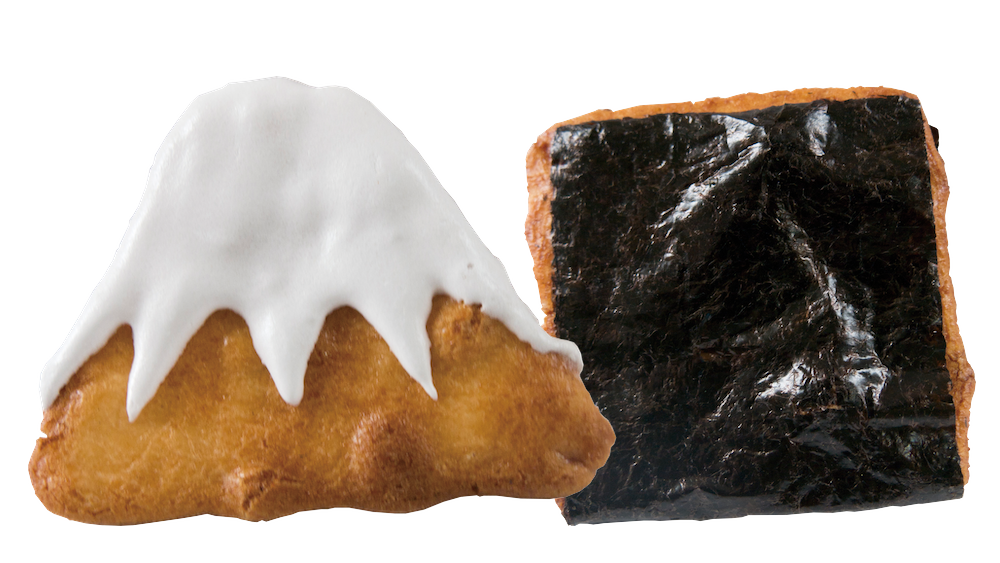 A taste of Edo in modern times
Ichinoya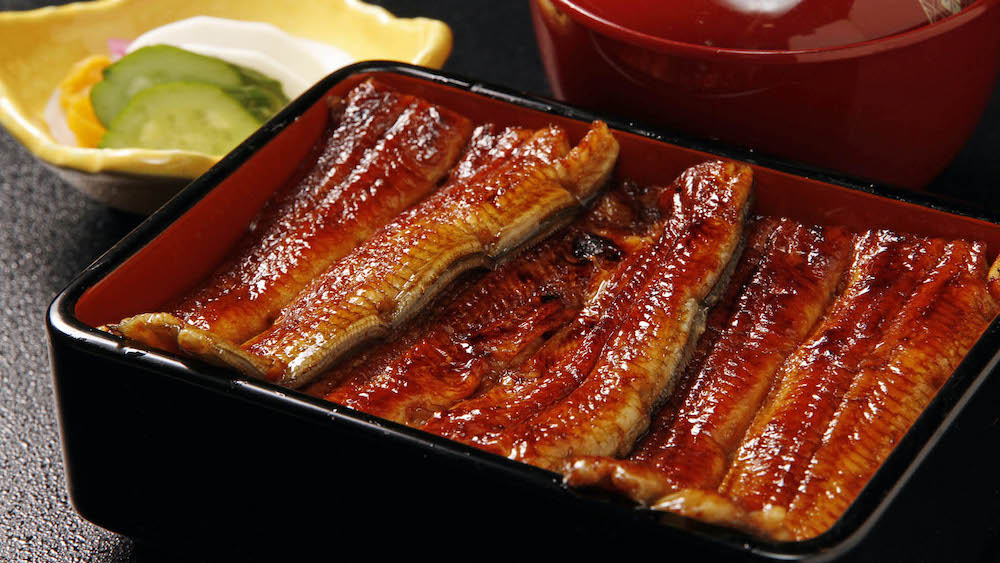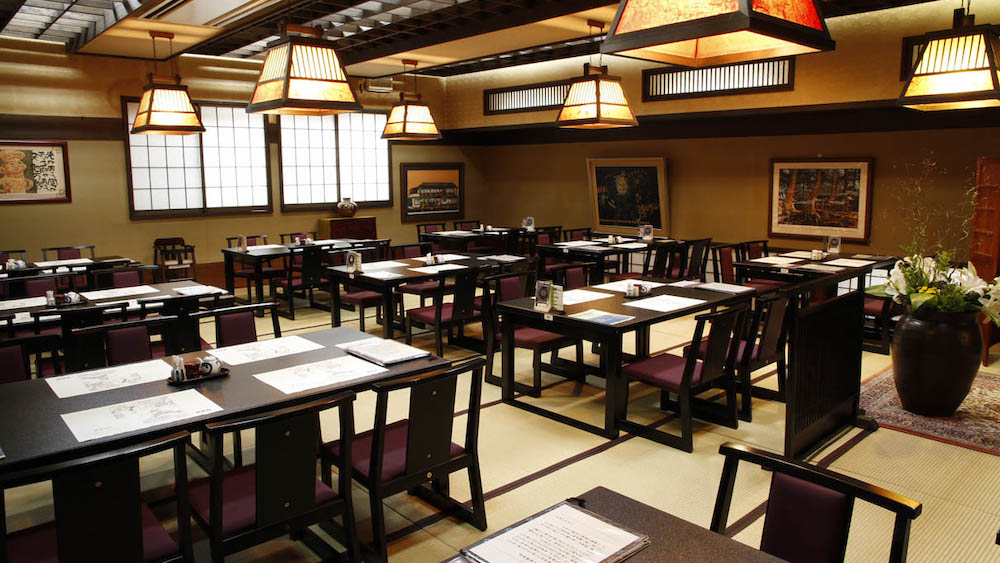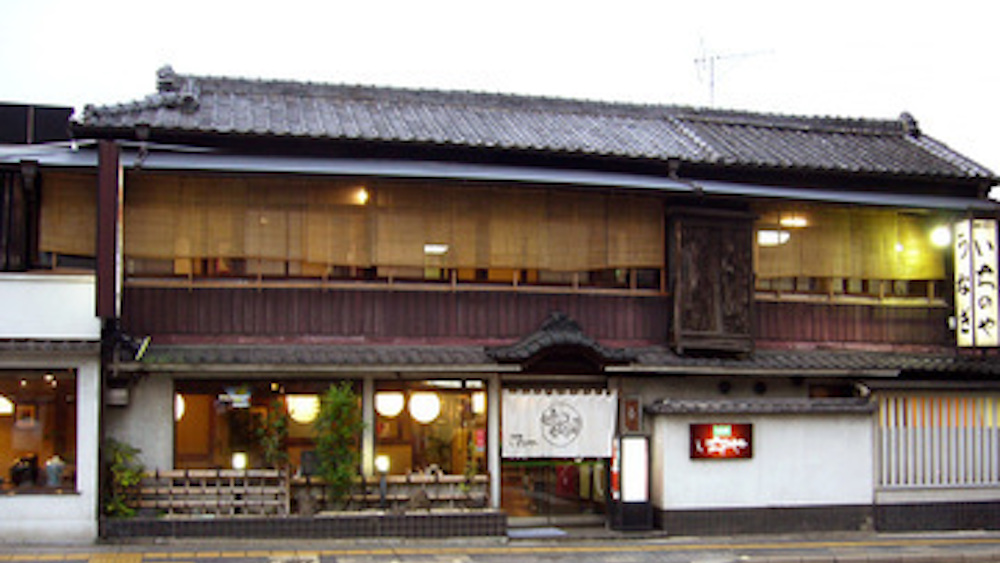 Established in 1832, Ichinoya preserves the feeling of the Edo period in Japan, when unagi, or eel, began to gain popularity among Japanese people for its flavor and nutritional value. The restaurant feels like a museum, with its antiquities, and traditional architecture, which also serves delicious food. The selected eels are coated in a secret sauce that has been passed down through generations. Then they are grilled to perfection and served to customers with outstanding presentation.

Kawagoe's limitless, flavorful sweet potatoes
Cafe Torocco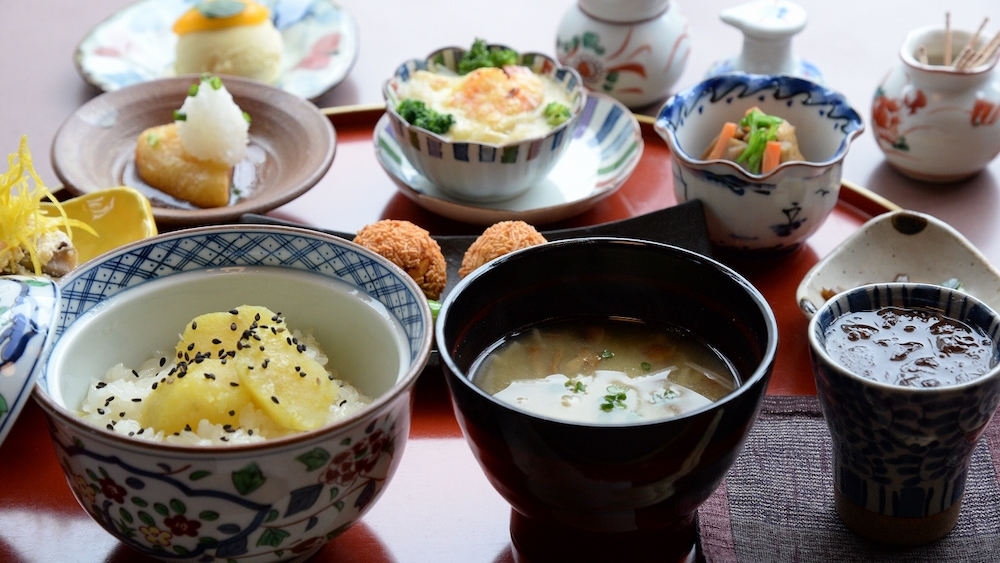 Cafe Torocco innovates flavor by utilizing the versatility of an over-250-year-old local specialty, the Kawagoe potato. Present in everything from appetizers to desserts, you'll be amazed at how many ways they prepare their dishes based mostly around one special ingredient. The décor adds to the experience, as well as the fine china also sold in their store. Any fan of quality food and excellent presentation should visit!

Tradition on tap straight from the brewery
FUSSA NO BIRUGOYA "Ishikawa Brewery"
FUSSA NO BIRUGOYA serves Italian cuisine along with locally brewed beer at Ishikawa Brewery, which has been producing since 1863. Here you can order the popular Tama no Megumi beer or TOKYO BLUES as well as seasonal brews specially prepared with ingredients from the Tama area. Enjoy your meal on the garden terrace to appreciate the natural surroundings and carefully crafted of this rustic bistro.