ROPPONGI HIGHLIGHTS
Azabu Aono Souhonpo
A Sweets Maker true to its tradition and culture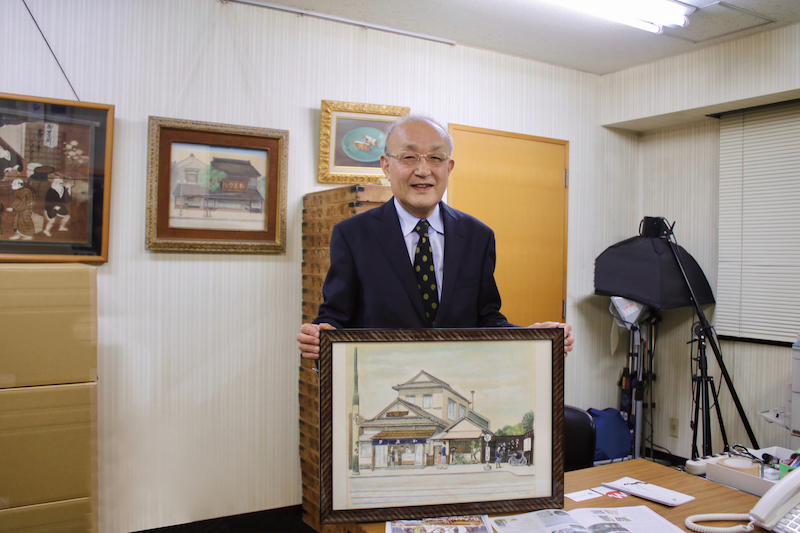 Azabu Aono Souhonpo has been and remains a standing testimony to the Roppongi area's rapid transformations, while also standing as a bastion of traditional Japanese culture and its confections' finer elements. Founded in 1856, the renowned Japanese sweets shop dates back to when Roppongi was primarily -known as the penultimate residential area for Tokyo's  ultraelite class. Today, fifth-generation owner Shinji Aono is actively invested in restoring Roppongi's imageas a vibrant center of art, culture, and elegance.
In today's ultra-modern Roppongi, stepping into Azabu Aono is akin to a time-traveling  adventure.  For those who know the cultural roots of Roppongi, Aono Sohonten's classic style and enduring elegance don't seem out of place in the least; instead, it provides a welcome, living witness to oft-forgotten culture in the hope  of beinga guidepost toward it. When it comes to the actual shop and its sweet-making activities, the proud owner, Aono-san, says that while he is not entirely against change, he strongly believes there should be two essential constants: quality and taste.Based on that , and despite the high costs involved, Azabu Aono has stayed true to its business model and all its sweets continue to be freshly made in the same, single building.
Azabu Aono features an expansive range of classic adzuki bean sweets: monaka, mochi, and manju, as well as namagashi (usually, then and now, used in tea ceremonies), yokan, zenzai and others. Moreover, new flavors and shapes are added with each changing season, so the variety never ends. As a kicker, true to classic Japanese culinary aesthetics, all of Azabu Aono's sweets are as beautiful as they are delectable. Treat yourself and enjoy!
Hours: 9.30am-7pm (until 6pm Sat & hols) closed Sun
Access: 5mins from Roppongi Station (Oedo, Hibiya lines)
Address: 3-15-21 Roppongi, Minato-ku
URL: http://www.azabu-aono.com/
The first florist in Japan to use imported flowers
A beautiful witness to Roppongi's history
Roppongi started out as a residential area for feudal lords and a town of temples in the Edo period. After World War II, Roppongi developed into a hub for western bars, restaurants and pubs due to the U.S. Forces being stationed there. Established in 1892 in the same Roppongi crossing as today, U. Goto Florist is the first Japanese flower shop to used imported flowers for bouquets. The 125-year-old establishment is frequented by many loyal customers, including the Imperial Household Agency, the Ministry of Foreign Affairs and embassies. If you happen to be in town, do drop by this charming and historic florist.
U. Goto Florist Roppongi
Hours: 11am-7pm(weekdays) 11am-5pm(weekends and holidays), closed Sunday(Jan.-Sep)
Access: 1-min walk from Roppongi Station (Tokyo Metro Hibiya Line, Toei Oedo Line) Exit 3
Address: Roppongi 5-1-3 Goto Building 1F, Minato-ku
URL: www.gotohanaten.co.jp/english/
Art stemming between people, time and space
The fascinating charm of architectural grandeur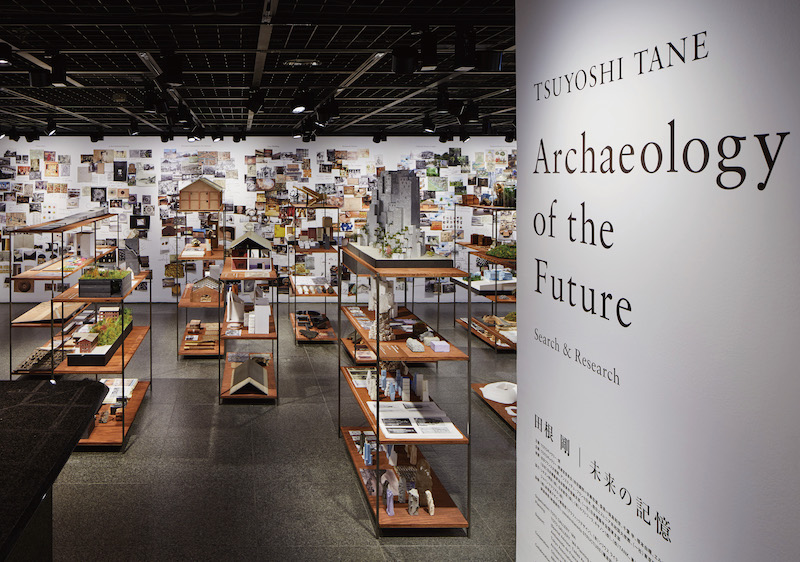 Although known as an international center for glamor and glitz, Roppongi also houses quite a few art museums, galleries and installation art that add to Roppongi's artistic cityscape. Opened in 1985, TOTO GALLERY‧MA is a pioneer of art education, showcasing the unique world of architects through both indoor and outdoor exhibitions. Walk into the gallery and you will be mesmerized by architectural wonders that seem to appear around every corner.
TOTO GALLERY‧MA
Hours: 11am-6pm, closed on Mondays, holidays, summer vacation, New Year's vacation and between exhibitions. *Free admission
Access: 1-min walk from Nogizaka Station (Tokyo Metro Chiyoda Line) Exit 3
Address: Minami Aoyama 1-24-3 TOTO Nogizaka Building 3F, Minato-ku
URL: jp.toto.com/gallerma/index_e.htm
A picture is worth a thousand words
The artistic world of photographs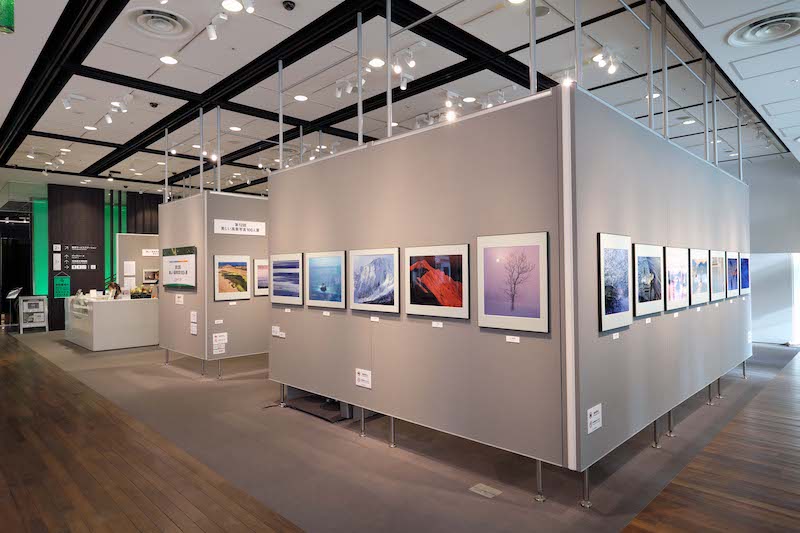 Located on the first floor of Tokyo Midtown, Fujifilm Square offers boasts the state-of-the-art photo gallery "FUJIFILM PHOTO SALON" and a historical museum of photography. The spacious, bright gallery features a relaxing atmosphere where visitors can take their time appreciating impressive works of art. Look through the lenses of Japanese photographers and discover a world you don't already yet know. A different Roppongi awaits your visit.
FUJIFILM SQUARE
Hours: 10am-7pm( last entry 6:50pm). *Free admission
Access: directly connected to Roppongi Station (Tokyo Metro Hibiya Line) underground pass and Roppongi Station (Toei Oedo Line) Exit 8
Address: Akasaka 9-7-3, Minato-ku
URL: fujifilmsquare.jp/en/index.html
Calligraphy puts the mind at ease
Enter the world of Japanese calligraphy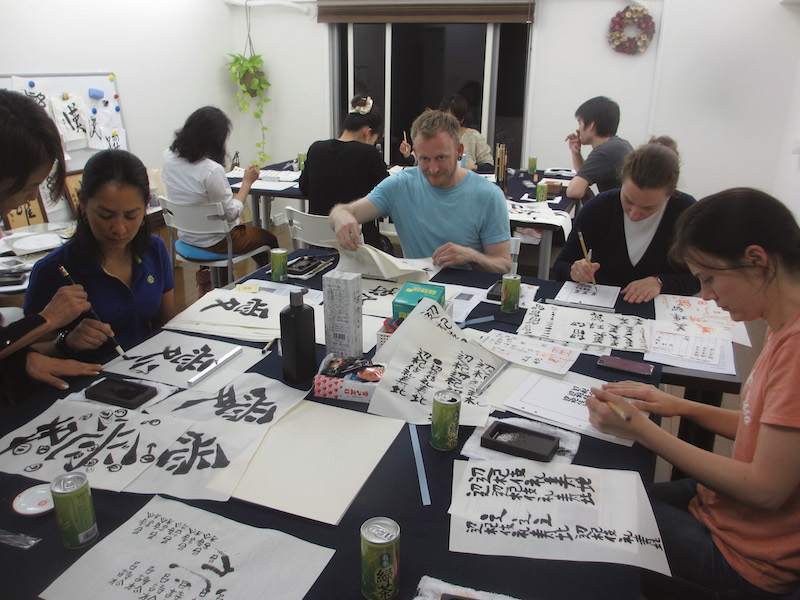 The art of calligraphy has won the attention of fans all over the world. Its attractiveness lies in the interpretation of words through strokes and dots in ink. Roppongi Calligraphy Art Classroom offers a one-time experience program where foreign visitors with no previous knowledge of Japanese calligraphy can get a taste of the traditional art. Senior calligraphers will guide you every step of the way and inspire the calligrapher inside you. If you are looking for something to calm the mind, this place offers an unexpected oasis of tranquility.
Roppongi Calligraphy Art Classroom
*Online reservation required
Lesson fee: 5,000 Yen per lesson
Access: 2-min walk from Roppongi Station (Tokyo Metro Hibiya Line and Toei Oedo Line)
Address: Roppongi 4-1-16 Roppongi Heights 4F, Minato-ku
URL: calligraphy-art.jp/english/