Public bathing has been an important part of Japanese culture for ages. More than that, the countries many bubbling natural hot springs provide a great way to relax. When in Japan, you will definitely want to absorb as much culture as possible, but it is also important to take it easy and give yourself a well-deserved rest! At a Japanese onsen, you can do both! Fortunately, Yamagata in the northern Tohoku Region of Japan's main island has no shortage of adventure or hot springs. So sink on into a Japanese onsen!
There's no need to worry, even if you are a beginner in Japanese public bathing.
The Natural Atmosphere of Zao Dairotenburo Outdoor Bath
Dairotenburo actually means "large outdoor bath". With that in mind, it is easy to imagine what to expect before you get there. However, I'm sure the stunning scenery and natural environment of this famous Yamagata hot spring will exceed your expectations.
Unlike other man-made onsens, this is a natural onsen. So don't expect any saunas, showers or even any vending machines! All you will find, is the huge crater-shaped natural stone baths surrounded by mountain forests. At Zao Dairotenburo in Yamagata, you can truly feel one with nature as you bathe. Enjoy soaking in this silky-smooth water just as people did centuries ago.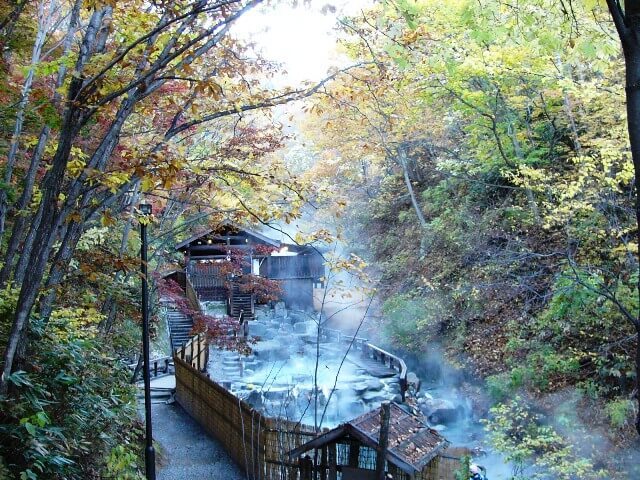 ---
Hot Spring Royalty: The "Princess Water" of Zao Dairotenburo Onsen
The water of Zao Onsen Dairotenburo comes from a natural sulfur spring with strong acidity. The water is excellent for softening and whitening the skin. In fact, the bubbling water of Zao Onsen Dairotenburo has become known as "Princess water". Your revitalized skin will surely feel as if it has received the royal treatment. Though you may feel like a million bucks after a relaxing dip at this Yamagata hot spring, the admission is just 600 JPY!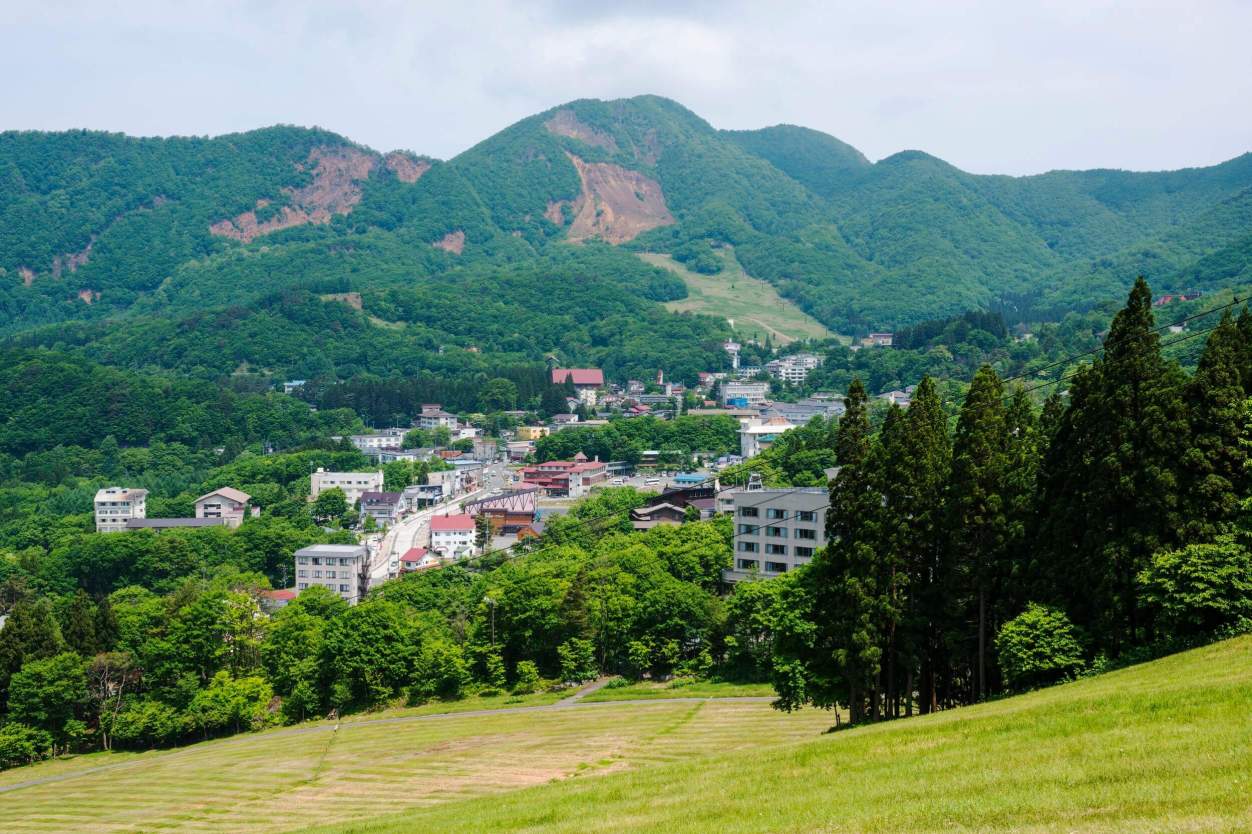 My Personal Experience at Zao Onsen Dairotenburo
Some Japanese hot springs are so good you never forget them. For me, the Zao Onsen Dairotenburo in Yamagata Prefecture is one of those. A decade has passed since my trip there, but I can still remember thinking to myself excitedly, "So this is what a real onsen is like!"
What I saw upon arrival, was beyond my expectations. Zao Dairotenburo Hot Spring has managed to resist modernization into a busy tourist attraction. In fact, you would hardly believe it is one of the most famous hot springs in Yamagata! This makes Zao Onsen Dairotenburo more relaxing that other crowded hot springs in Japan.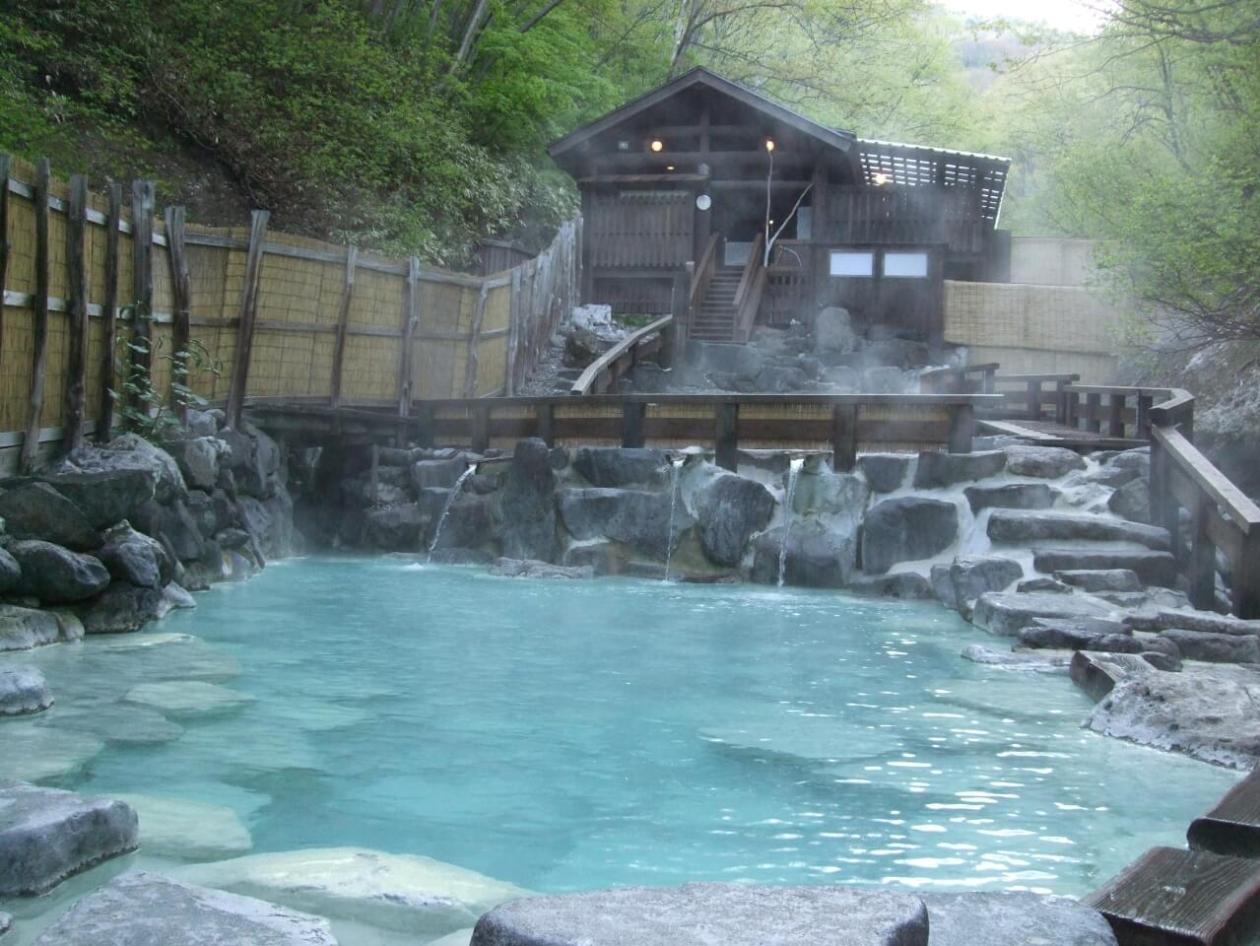 How to bathe at Zao Onsen Dairotenburo in Yamagata, Japan
The Zao Dairotenburo Hot Spring is open from mid-April to the end of November. You will be mesmerized by either fresh verdure or golden foliage depending on the time of the year, but whenever you visit, this hot spring and its surrounding nature are well worth a visit.
To get to Zao Onsen Dairotenburo from Tokyo, you can take the JR Yamagata Shinkansen to Yamagata. The ride takes about 2.5 hours and will cost around 11,000 yen. From there you can the bus terminal which send you on your way to a relaxing day at Zao Onsen Dairotenburo!
If you want to spend more time exploring all of the activities around Yamagata, consider a stay at a ryokan or minshuku.
Additional information
Zao Onsen Dairotenburo
Price: 600 JPY (Adults)
Hours: 6 am – 7 pm (clost from end November to mid-April)
Location: Zao Onsen 832, Yamagata
URL: http://www.jupeer-zao.com/roten/ (Japanese)