After the New Year's Eve celebrations, it's the real deal. Japanese people go back to their family home during the holidays and spend time together eating and talking.
Enjoying company and food
You could say that New Year's in Japan is like Christmas in Western countries. Most important is to get together with your family and enjoy a nice meal together.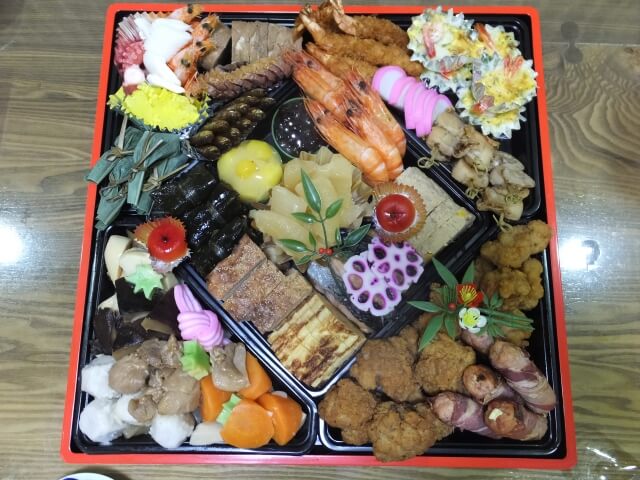 After returning from your first shrine visit people usually read their nengajo, New Year's cards. If you are with family you get together to share your Osechi, New Year's lunch box. If you are with friends or on your own you usually share a meal as well. Even if you don't have a fancy osechi box, almost everyone eats ozoni. This is a soup with mochi and the preparation varies from every region and every family. Try this recipe to make your own ozoni.
During the first seven days of the new year, there is a "cooking ban". Traditionally this is to appease the fire god Kohji. This god would get upset if you made fire early in the year and cause natural disasters. Over time this became more of a "rest period" for housewives who worked so hard in preparation for the new year.
Gifts
Besides beautiful nengajo, delicious food and family reunions there are also gifts to be given. If you're 22 years or younger you're in luck, you get an otoshidama! This is money in a fancy envelope given by your parents and grandparents. The amount depends on the generosity of your family…and probably also if you've been a good kid the past year.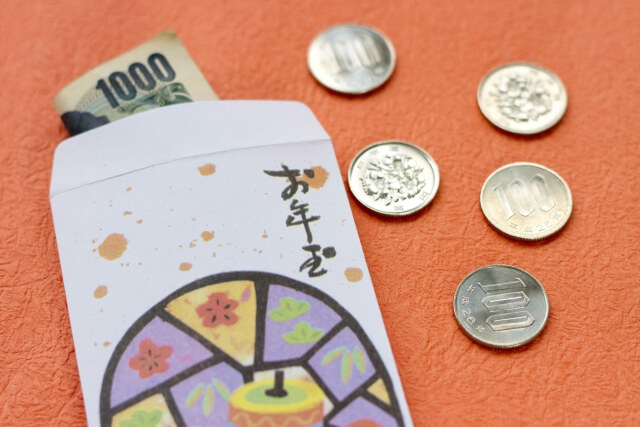 For adults who no longer receive otoshidama there are fukubukuro. These lucky bags contain secret items worth at least twice the price of what you paid. Every shop makes a limited amount of fukubukuro so people often line up well in advance to get a deal at their favorite shop. If you're lucky bag hunting, here's a handy guide. During the fukubukuro period (1st – 2nd of January) you can also find winter sales in many shops. So try your New Year's luck!