If your sign is the Rooster you're in for a lot of celebrations this year and the next. Tori No Ichi, or bird/rooster day, is celebrated every 12 days of November. This means that depending on the year there can be 2-3 "days of the rooster" in November.
A good luck charm fair
The rooster is a symbol for good luck and successful business, they wake up early and work hard every day. This bird is enshrined at different Otori-jinja in Japan and it is here that you will find all the festivities. You can buy goods such as charms, "rakes" to "rake in" good luck and food with lucky benefits. In actuality, the shrine in Asakusa is dedicated to the Buddhist priest Nichiren who found the Nichiren sect. His statue stands on an eagle and thus received the nickname "Otori-sama" (tori = bird in Japanese).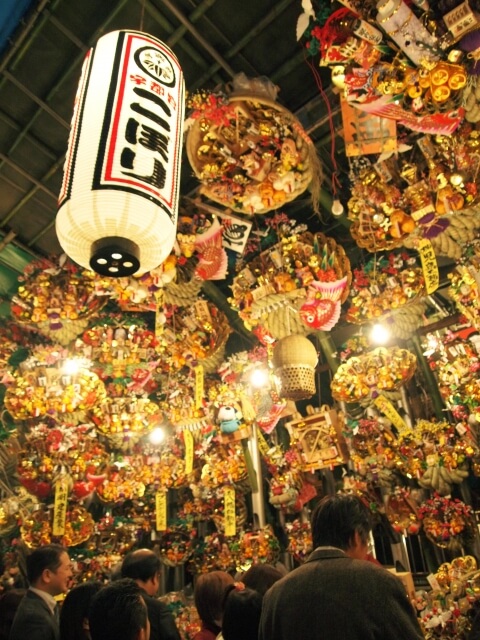 Kumade
The wide rake of bamboo to "rake in" good luck is formally called a Kumade. They are heavily decorated ornaments with symbols of good luck and fortune. You can spot maneki neki, sake bottles, five yen coins, cranes and more. It all depends on the merchant and what type of luck you want to bring inside your home. When you buy the Kumade you're supposed to sing a short phrase together to pray for your family's safety and success in business; kanai anzen, shobai hanjo. Read more about Kumade here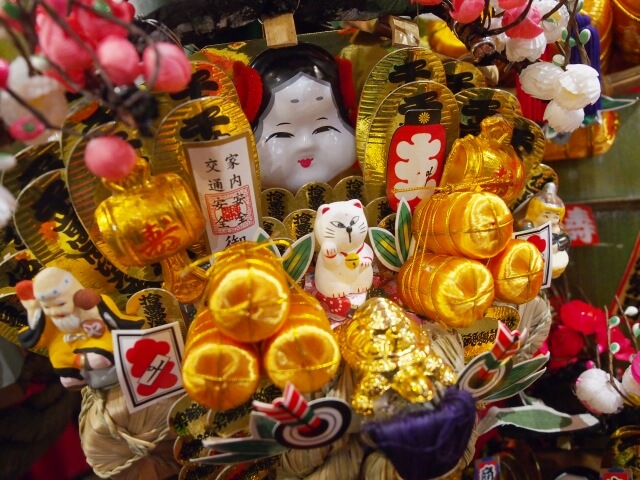 Information
Tori No Ichi in Tokyo
Shrine:
Ootori Shrine, Asakusa
Dates:
Nov. 11, 2016 & Nov. 23, 2016
Address:
3-18-7 Senzoku Taito-ku Tokyo
Access:
20min walk from Asakusa station, 10min walk from Minowa or Hibiya station
–
torinoichi.jp
Shrine: Hanazono Jinja, Shinjuku
Dates:
Nov. 11, 2016 & Nov. 23,2016
Address:
5-17-3 Shinjuku, Shinjuku-ku Tokyo
Access:
East exit Shinjuku station
Ranking:
★★★★☆
–
hanazono-jinja.or.jp
(Japanese only)