Not really seeing where the bus was going, and then awkwardly wandering into a parking space, trying to find Moerenuma park, I ended up crossing a bridge and the first landmark greeting me was an impressive glass pyramid. That is when I knew for sure I was at the right place.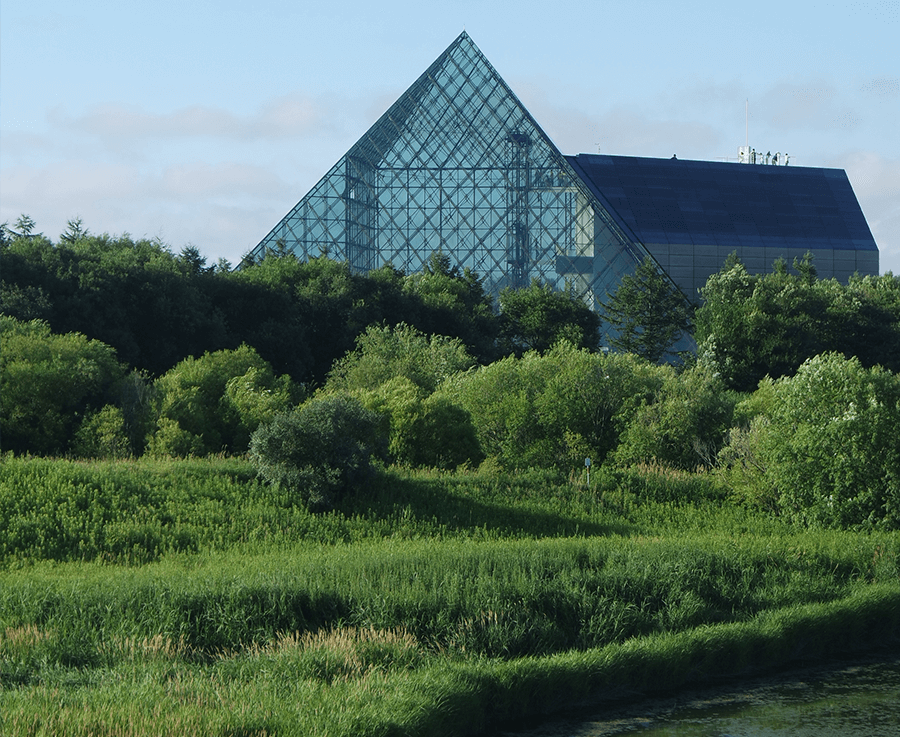 Let me take you a bit back. Moerenuma park in Sapporo might be a misleading name and the green spot on the map doesn't really help. If you think it's just another park and opt to skip it, I'd say you're missing out. It's a landscape art paradise, the dream project of Japanese-American artist and architect Isamu Noguchi, who sadly did not live to see the opening of the park. Built on top of a former landfill site and surrounded by a marsh (hence the name, 'numa') it is a success story going on to win many awards. The park's construction began in 1982 and it was completed in 2005. It is completely free of charge and open to the public year round.
The glass pyramid is a homage to Noguchi's friend I.M. Pei, who designed the glass pyramid at Paris' Louvre Museum. It's nicknamed "Hidamari", which means "sunny spot" in Japanese. We had a great time taking photos inside, capturing the sunlight and playing with the shadows. There, you can visit the gallery dedicated to Noguchi, where you can also have a drink or a snack and head to the top of the pyramid for great views of both Sapporo and Moerenuma park. And we realized we were in for a treat. From the Tetra-Mound to the little pond and perfectly planted tree groves, we couldn't wait to get down and explore it.
The vast park features nature and art in perfect harmony,with the landscaped Mount Moere, the Tetra Mound, The Sea Fountain and the art sculptures that are actually playgrounds nestled secretly between the greenery until you discover them. Although you see the outline of the park from the top of Hidamari, there's still a lot of surprise and discovery, that's why you need a map to walk around, mouth gaping open and losing track of time while taking hundreds of photos, all of them perfect. According to the official website this park changes in synch with the seasons, so in spring the cherry blossoms are in bloom and in winter you can ski on Mount Moere. Visiting in summer, we were welcomed by a the green Eden, lush nature and a cool breeze.
There was something serene and laid back in the way everyone relaxes in this park. First of all, it's so spacious, crowds are never a problem. Secondly, you're free to do anything you like. People were cycling, running, walking their dogs, parents playing with their children, couples taking photos, guys skateboarding under the Tetra Mound… You can dip your feet in the shallow pond called Moere Beach, have a picnic, play music and just truly enjoy the shared public space. You can rent a bicycle and use it in the park, but be careful, it's only until 5 PM despite the park being open until 9 PM. Moreover different activities in the park have different working hours, so make sure to check the Sea Fountain show times, the pond etc.
As the day was ending and families were leaving the park before sunset, we got to see another face of Moerenuma – quiet, empty, almost eerie, beautiful. If you are a photo enthusiast, I recommend staying until the end, getting some nice clean shots and having the whole park to yourself as the gold of the sun dissipates across it and melts away. The best treat are the playthings, which are such beautiful sculptures that you cannot believe children were playing with them just moments before. But in the late hours before closing they can be all yours. You can forget your own age and get lost in the colourful labyrinth of fun, with new sculptures peeking around the corner.
As darkness fell upon the park we knew it was time to leave. The five hours we spent there flew by as if it had been merely an hour. If you are on your first visit to Moerenuma park you might be torn between exploring all of it or just lying down, relaxing, taking it all in. I wish I could go there all the time, do all my work there, but for now I'll just have to hope to visit it again some time. But you, don't skip this park if you are in Sapporo!
Location Details: Moerenuma Park 
Admission:
free
Hours:
Apr.29 – May 9:00-19:00
June – Aug. 9:00-20:00
Sep. – Nov.3 9:00-19:00
Nov.4 – Apr.28 9:00-17:00
Closed first Monday of each month and every Monday from Nov.4 to Apr.28
The Sea Fountain Operates from Apr.29 to Oct.20
Access:
From JR Sapporo Station, take the Sapporo Municipal Railway (Toho Line) to Kanjo-Dori-Higashi Station (approx. 25 minutes). Get off and take the Higashi 69 or 79 Chuo Bus to "Moerenuma Koen Higashiguchi" bus stop (east entrance). It's roughly a 10-minute walk to the park's Glass Pyramid from there.
URL:
http://moerenumapark.jp/english/
---
WATTENTION NINJA WRITER PROFILE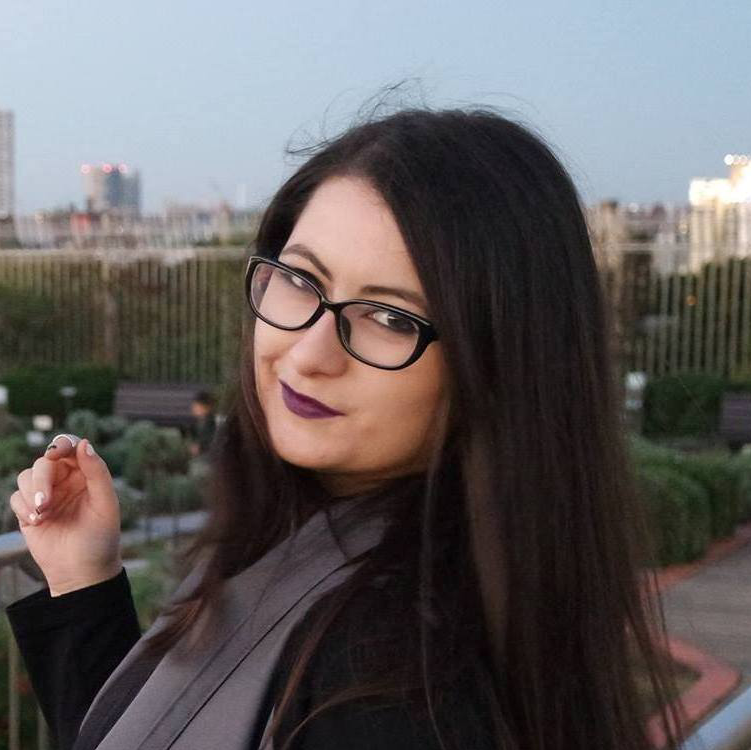 Zoria April
Zoria is a writer, of the rare poet variety and a passionate photographer. If you see somebody around Tokyo taking photos of concrete walls, it must be her. She loves to dress fashionably and go drink as many cups of coffee as humanly possible, preferably in cafes with a view.MORE ARTICLES BY THIS WRITER | ABOUT WATTENTION NINJA