Japan has many cat cafés, but this chain takes it up a notch. MoCHA, reminiscent of the French word for cat "chat", is a stylish chain in Tokyo providing both cats and visitors with a relaxing atmosphere. Cat cafés are often built to be cosy, making MoCHA unique with its trendy interior.
How does it work?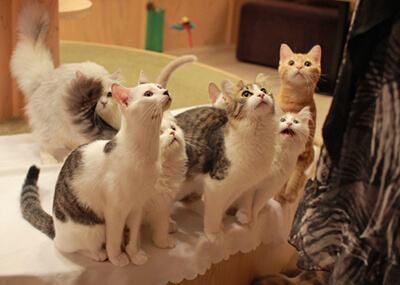 Cat cafés all around Japan mostly have a similar system; you pay a set entry fee for a certain time limit (this may or may not include a drink) and you're ready to go! Most often shoes are off limits, but this can depend on the café. The management will also ask not to pick up the cats or disturb them. These furry hosts get many visitors on one day and would like to be able to relax when needed.
Rules at MoCHA
-Don't chase the cats
-Don't hold the cats
-Don't feed the cats any human food. If you want to feed them, you can buy some treats at the café
-Photos are allowed, but turn off your flash
-Don't speak in loud voices
What makes MoCHA different?
The main concept of MoCHA is to provide a serene, healing space. MoCHA thought about both cats and humans while designing the interior. Wooden trees, fake bird cages, ladders and plants provide plenty of entertainment and relaxing space for the cats while being a treat for the human eye. Instead of regular chairs and benches there are relaxing sofas and reclining chairs.
All that's left to feel completely at ease is a kitty on your lap, and MoCHA has about 15~20 of them at every café! You can learn their names and favorite foods from one of the photo books. These adorable cat dictionaries also have baby pictures of when they were just a kitten.
Cat themed drinks
Besides offering the basic café drinks, MoCHA also has an "all you can drink" option for 350 yen. Some hot drinks come with a kitty-shaped marshmallow or snack.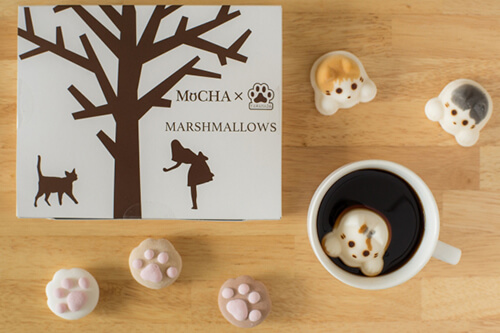 Starting September 2016, MoCHA is collaborating with professional marhsmallow maker "Yawahada", creating treats based on the café's three most popular cats, all coincidentally named after delicious food! Wasabi: a female black and white Siberian, Azuki(sweet red beans): a female calico Munchkin, and Kinako (roasted soybean flour): a male light-cream tabby Scottish Fold. For the paws you can choose between vanilla, chocolate and black tea.

Information
MoCHA Shibuya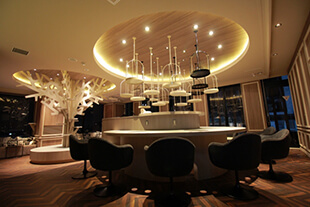 Hours: every day from 10am – 10pm (last entry at 9:30pm)
Admission: 200 yen / 10 minutes (1h stay is 1,200 yen)
Location: Asoruti Shibuya building, 8F
Access: 5-min walk from Shibuya Station
Address: 32-12 Udagawachō, Shibuya-ku, Tōkyō-to 150-0042
Characteristics: The café is like a big lounge, watching over Shibuya
URL: http://catmocha.jp/shibuya/
MoCHA Ikebukuro West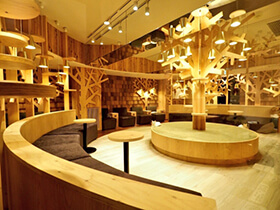 Hours: every day from 10am – 10pm (last entry at 9:30pm)
Admission: 200 yen / 10 minutes (1h stay is 1,200 yen)
Location: Near Ikebukuro Westgate Park, there is a seven eleven store on the 1st floor
Access: 1-min walk from Ikebukuro Station West Exit
Address: 1 Chome-15-6 Nishiikebukuro, Toshima-ku, Tōkyō-to 171-0021
Characteristics: Natural materials such as wooden trees and soft ambient light give this café its relaxing atmosphere.
URL: http://catmocha.jp/ikebukuro/
MoCHA Ikebukuro East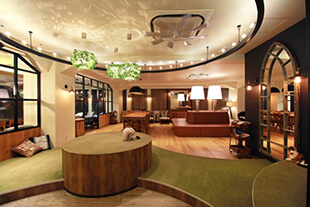 Hours: every day from 10am – 10pm (last entry at 9:30pm)
Admission: 1,800 yen general admission
Location: Sanke building 4F
Access: 3-min walk from Ikebukuro Station East Exit
Address: 1 Chome-22-5 Higashiikebukuro, Toshima-ku, Tōkyō-to 170-0013
Characteristics: Relaxing lounge style
URL: http://catmocha.jp/ikebukuro2/
MoCHA Harajuku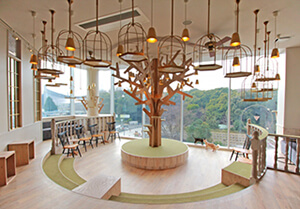 Hours: every day from 10am – 8pm (last entry at 7:30pm)
Admission: 200 yen / 10 minutes (1h stay is 1,200 yen)
Location: Cross Avenue Harajuku 3F
Access: Right next to Harajuku Station Omotesando exit
Address: 150-0001 Tōkyō-to, Shibuya-ku, Jingūmae, 1 Chome−14-25
Characteristics: Refreshing green carpets, wooden trees and fake bird cages for the cats to rest
URL: http://catmocha.jp/harajuku/